In the face of strong competition from Black Friday/Cyber Monday shopping deals and the last flickers of opportunity in the biannual Barnes & Noble 50% off Criterion sale, I'm here to pump up some interest in an Eclipse Series box set that was released not too long ago but already seems to have been overwhelmed by the tide of other home video products. Not the least of which is an even newer Eclipse Series set, When Horror Came to Shochiku, still quite hot off the presses. I know that the prospect of freaky Japanese monster/sci-fi flicks inherently compels more interest from most readers of this site, but I hope that fascination doesn't divert your attention from Eclipse Series 36: Three Wicked Melodramas from Gainsborough Pictures. Over the course of this holiday weekend, I intend to give each of this trio of films its own brief review, so that maybe at least a few of you will avail yourself of the chance to snag this impressively entertaining set while the price is as low as you're likely to see it for awhile.
---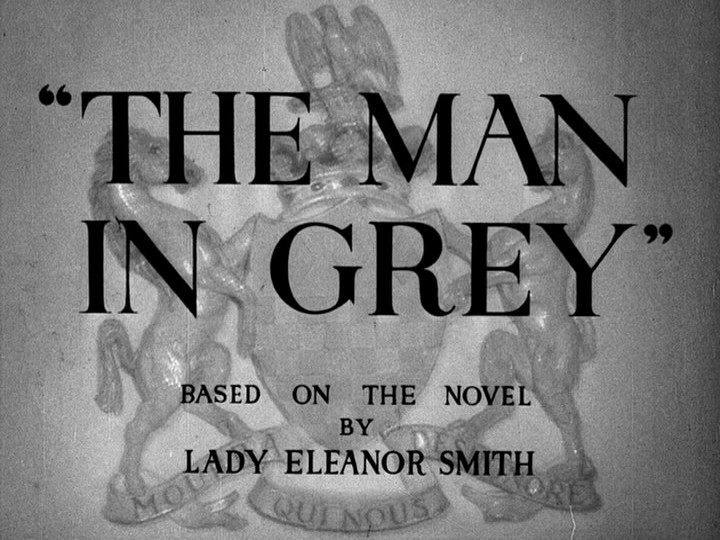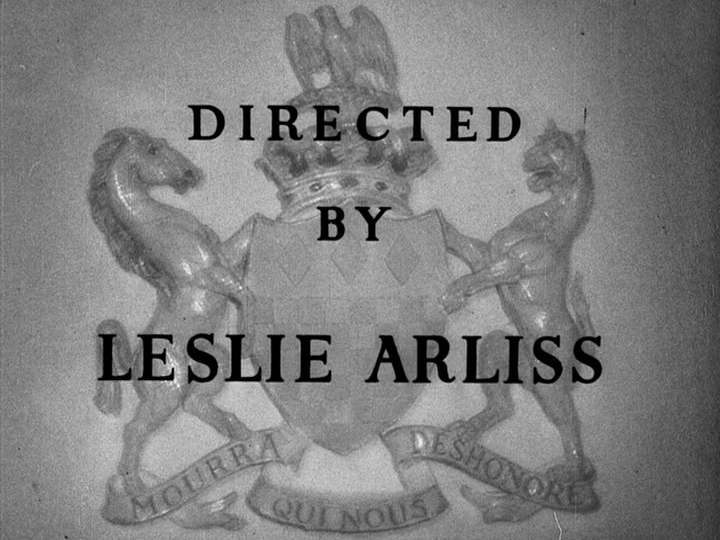 ---
The first of the titles in this box is The Man in Grey, which turned out to be a powerful trendsetter for a studio that had been little more than a subsidiary outlet for the more celebrated Ealing Studios until Gainsborough Pictures found a brief but lucrative niche in the last half of the World War II years. After stumbling upon the formula of ambiguously amoral costume dramas (a subgenre that continues to flourish to this day, most notably in the British mini-series Downton Abbey), Gainsborough studio heads were shrewd enough to realize they'd struck a mother lode. Droves of women found their way to the theaters, their husbands and sons sent away to fight against the Nazis, for a brief respite from the drudgery and anxiety provoked by the hardships of that era. Likewise we, inhabitants of an even more complex and ethically ambivalent age, can take refuge in these lavish and amusing relics of a bygone time. Despite the decades of distance between their lives and ours, the films in this box strike upon themes that, with a modicum of deconstruction and application, still speak quite clearly to concerns we all can relate to.
---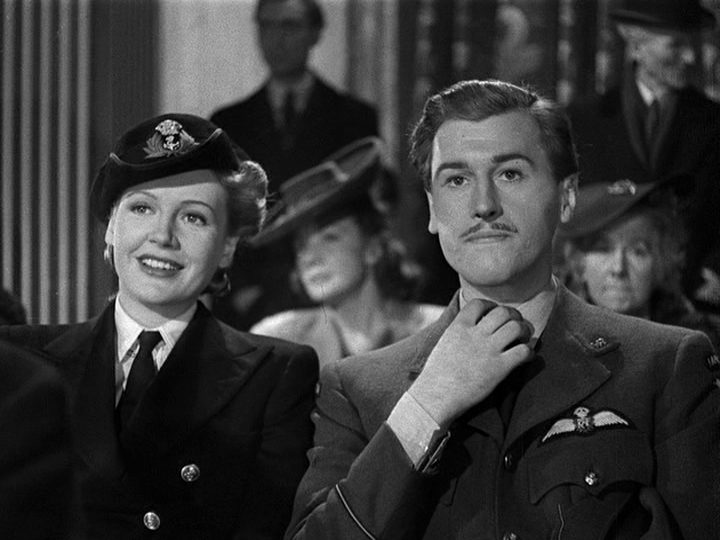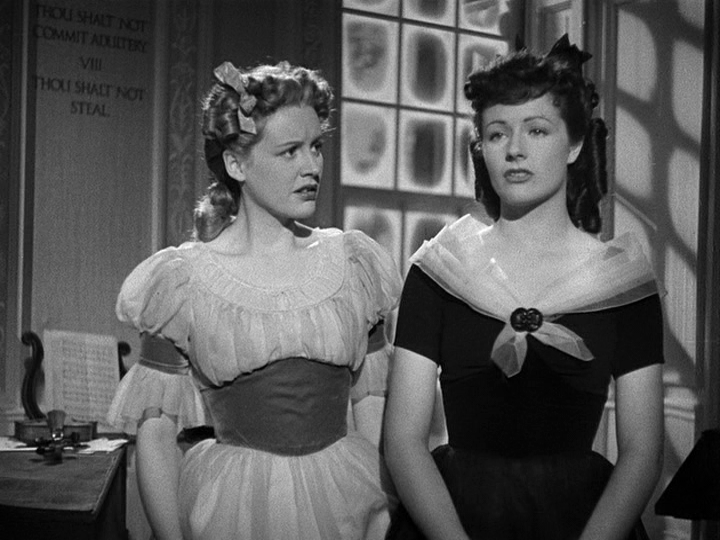 ---
The Man in Grey opens, quite fortuitously as far as setting the mood and context goes, with a framing scene that places the story  in the then-modern day of 1943, as we see a pair of military enlistees in uniform attending an auction of relics from days gone by. They're attending in order to get a crack at taking home a memento or two from the Rohan estate, a formerly distinguished family that's recently fallen into relative anonymity on account of declining fortunes and the hazards of war. The two actors featured in this sequence, Phyllis Calvert and Stewart Granger, both play the parts of distinguished ancestors in the flashback portion of the film. It's a great tangible reminder to the film's contemporary wartime audience of their own connection to Great Britain's glorious, though checkered, history.
As the story itself unfolds, we learn a bit more about the aristocrats pictured in those paintings. One is the Lady Clarissa Rohan, well-bred and pious bride of the jaded Lord, to the manor born. But before we get to that point, we have to establish her foundational friendship with Hesther, a commoner possessed of noteworthy beauty but also defective in regard to her character. When the two of them encounter each other at the girls' boarding school, a natural rivalry ensues as two classic feminine archetypes clash. Clarissa is the naive, wholesome, earnest type, always ready to see the best in each person and determined by the  power of her native virtuosity to redeem those who have fallen by the wayside on account of life's trials and temptations. Her counterpart Hesther sees in Clarissa only a simple naivete that she'd rather not exploit, except for the  fact that Clarissa herself practically insists on being taken advantage of in a crucial early conversation. As portrayed by the open and blonde Phyllis Calvert as Clarissa and the dark, seductive Hesther by Margaret Lockwood, the two female leads could hardly be more perfectly cast in their respective roles.
---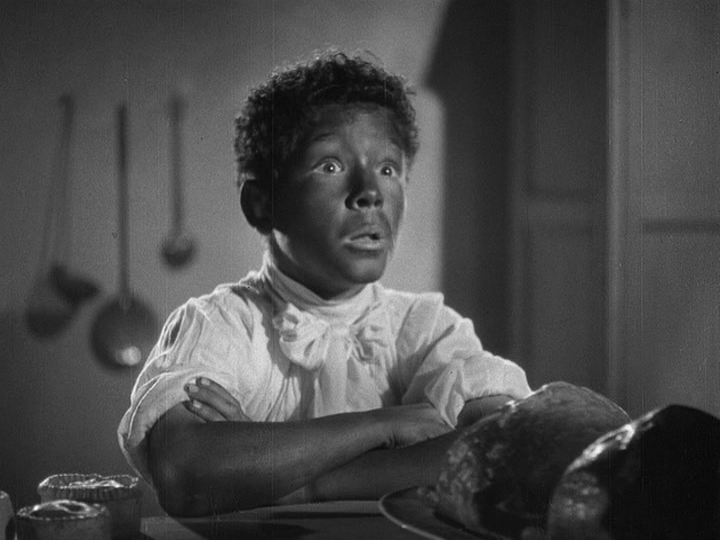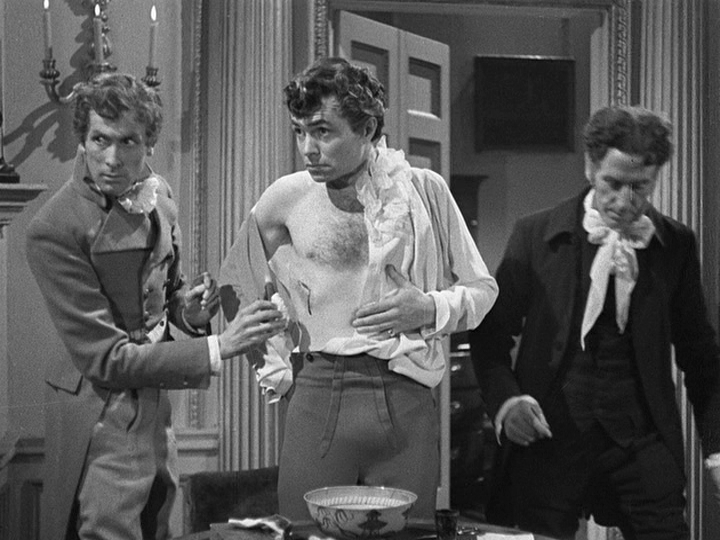 ---
Even though Mason, Calvert and Lockwood provide ample pleasures for us to enjoy, The Man in Grey still comes with a potentially offensive caveat, in casting a young white boy in blackface to play the servant Toby. I can't account for what led to this decision, but it's certainly an unfortunate distraction that I suppose must be charitably conceded to the limitations of its era. The make-up job is bad enough, but the wounds inflicted by his part in the dialogue, which plays a crucial part in The Man in Grey's denouement, cut even more deeply. It's an all-around misfortune that they couldn't have just  found  a black child to take on that role, so let the buyer beware.
Much more satisfying, especially to those who've come to appreciate James Mason in some of his later signature roles in films like 20,000 Leagues Under the Sea, Bigger Than Life, North by Northwest and Lolita, is to see how the celebrated British scenery-chewer first made his breakthrough to top-of-the-bill status. As Lord Rohan, The Man in Grey  himself, he's an unmitigated cad, and ever so delightful in that role. Making his haughty entrance before a bevy of would-be Cinderellas whom he summarily dismisses with a casual backhand wave, Mason exudes contempt for the vast majority of humanity and complete satisfaction with whatever whims may captivate him at any given moment. He's quite impressive in inhabiting the role of a thoroughly self-absorbed egotist willing to propel other lives into ruin in order to serve his own purposes.
---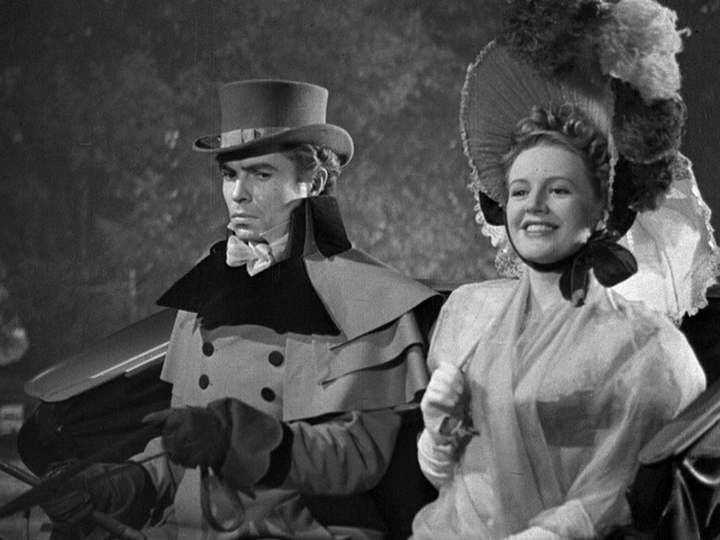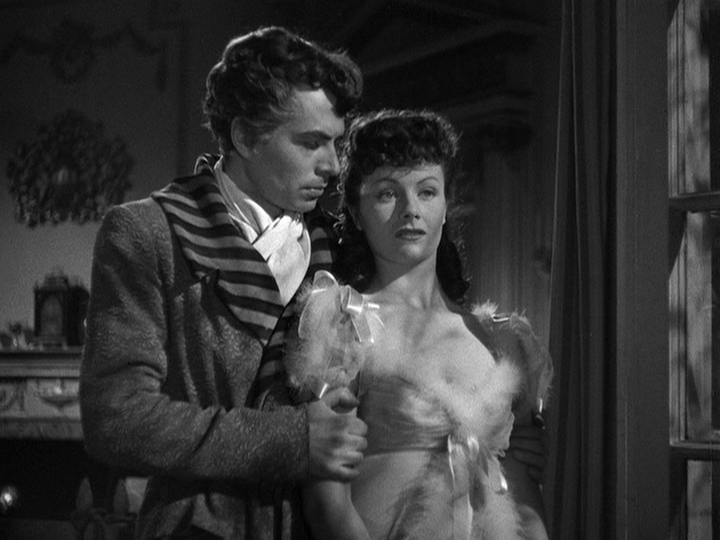 ---
The central dilemma being explored in The Man in Grey is that of women who employ different strategies in competition for the heart of the same man. We see Clarissa and Hesther forge a friendship in the early going, as ill-destined as any could be, and with a tragic outcome clearly foretold by a gypsy fortune teller at that. Nevertheless, Clarissa's idealism insists on seeing the relationship with Hesther all the way through, even though it winds up wreaking havoc on her family life. For her part, Hesther's fierce climb up from impoverished, outsider roots to the facade of prestige and respectability is at least understandable for one who has no other options, despite her cutthroat tactics and conniving methods. Rohan's conflicting desires, for tranquil appearances in the eyes of high society and a suitable heir borne through his pragmatic and passionless marriage to Clarissa versus his lusty pursuit of tempestuous, high-spirited Hesther, also get their place under the microscope, a mirror that many of us men can gaze into as we reflect upon our own amorous inclinations over the course of a melodrama that's indisputably more oriented toward female viewers.
---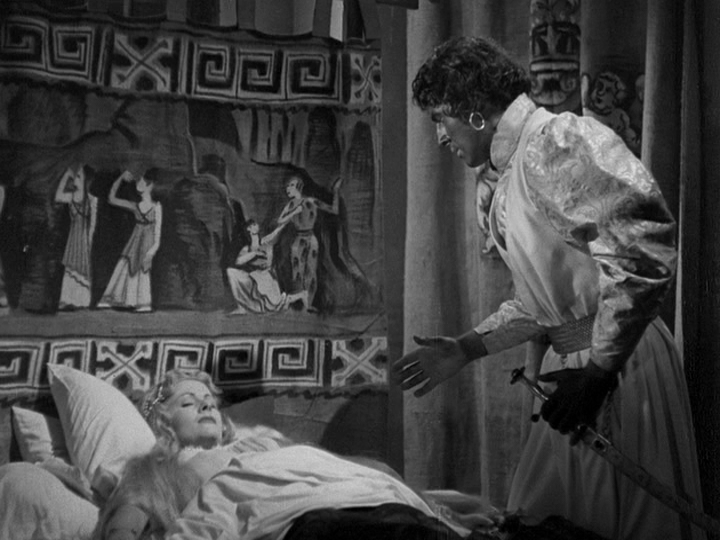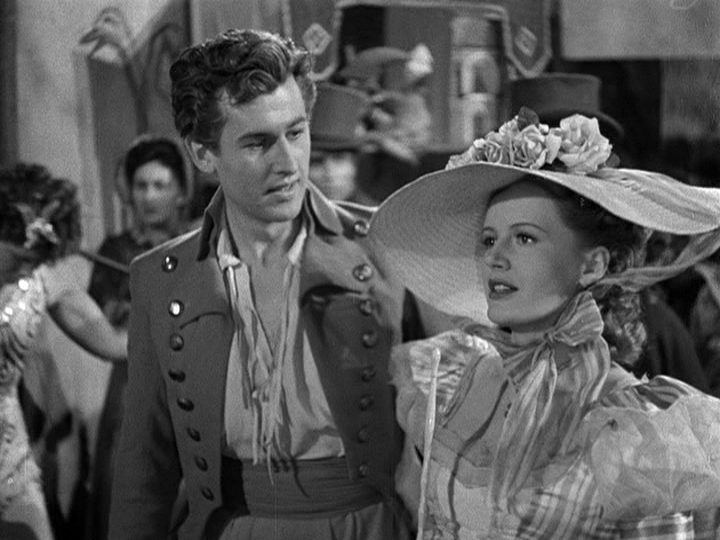 ---
Among the requisite period set pieces, lushly appointed costume designs and tumultuous emotional reversals that occur throughout  The Man in Grey and the other films in this Eclipse set, we're also treated to a mini-reenactment of the murder scene from Othello, employed to comic effect in this case. Stewart Granger steps up as a man of varied talents who eventually winds up wooing Clarissa after he instinctively recognizes the lack of passion in her life, despite her undeniable powers of attraction. His presence in the love life of the otherwise blameless Clarissa adds another layer of complication into the proceedings, as she's forced to grapple with her own vows and virtue, confronted with the  choice of honorable fidelity to her husband and heartfelt happiness with a man who genuinely values her.
---
[youtube http://www.youtube.com/watch?v=A_TekKYWBj0&version=3&hl=en_US&rel=0]
---
Though it's not featured on the Eclipse Series DVD, this original theatrical trailer gives a better short sample of delights found in The Man in Grey than my words are likely to convey, though it is more than a bit spoilery toward the end. Nevertheless, true fans of melodrama won't be too dismayed, since the culminations of these films are generally pretty easy to predict in their rough outcomes at least, even if we can't exactly anticipate exactly how things wind up that way. As it turns out, the plot resolutions take a more drastic and brutal turn than might be expected for a film of this era – which goes a long way to explain why The Man in Grey proved to be such a box office smash that only served to ramp up the sensationalism in the Gainsborough Studios output over the next few years.
---