When it comes to ranking my favorite months of the year, there are none that I enjoy bidding good riddance to more than February. Sure, it's a short month that signifies events I look forward to, but February's passing means that better times (i.e. the end of winter) are soon on the way. But early March typically doesn't offer much to confirm my confidence (maybe more like wishful thinking) that spring is in the air, and this weekend here at my home in West Michigan very much fit that pattern as a slab of dull grey mediocrity hung low overhead, drizzling a sullen slushy mix of rain and snow that's been giving my basement sump pump a pretty thorough workout over the past several days. Such mundane, pedestrian observations of my personal life may seem irrelevant to a movie review, but the conditions I described put me in the perfect frame of mind to revisit the work of Finnish director Aki Kaurismäki, which I first discovered last Labor Day when I reviewed Shadows in Paradise. These past few days, I've been watching Ariel, the second film in Eclipse Series 12: Aki Kaurismaki's Proletariat Trilogy.
---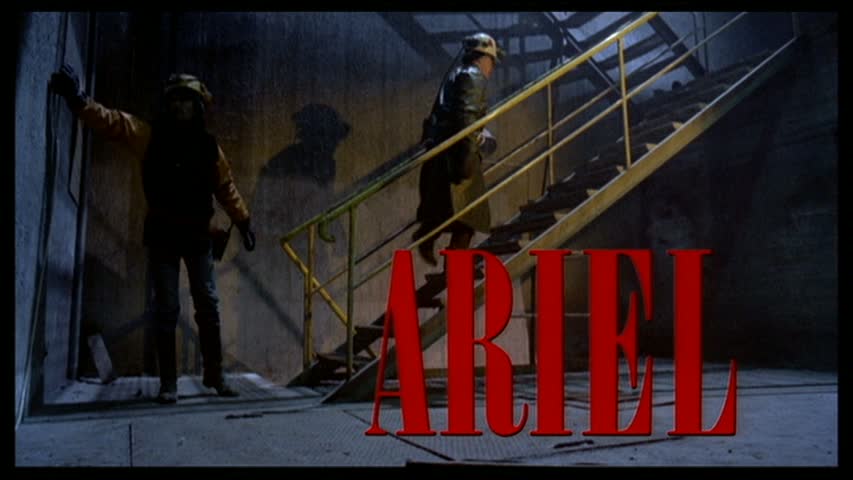 ---
Movie trilogies usually come in one of two varieties. There's the long continuous series spread out over three films, which is pretty much the norm nowadays, with sagas like Star Wars, The Lord of the Rings and The Matrix standing out most prominently as examples. The less frequently observed variation is a trio of thematically-related films that fit together based more on shared ideas than prolonged narrative. Such is the Proletariat Trilogy, which features one of the prominent actors from Shadows in Paradise (Kaurismäki's alter-ego, the late Matti Pellonpää) but as a different character. Actually, the connections between the films are more pronounced in several visual compositions that Ariel quotes from its predecessor: crucial first acquaintances made in a prison cell, idle moments of reverie on dismal harborside "beaches," a forlorn threesome of important characters viewed through the front windshield of a car and a final scene involving a large sea-going vessel. All of which take place in the low-rent districts of grimy industrialized Helsinki, Finland.
---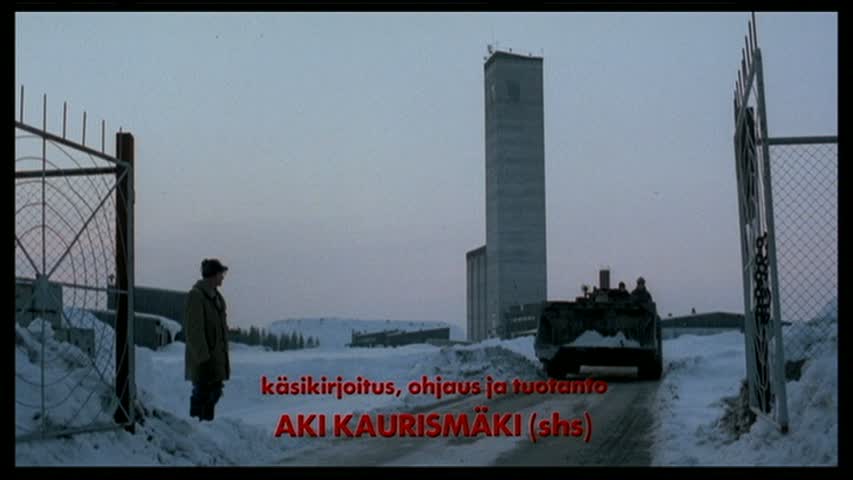 ---
The action, such as it is, doesn't start there though. Instead, Ariel opens up in a similar fashion as Shadows in Paradise, showing a group of trudging workmen going through the routines of their job. Where Shadows focused on trash haulers, Ariel (the title of which has nothing to do, I assure you, with The Little Mermaid) introduces us briefly to a group of miners who are in the process of demolishing the site that's provided their income for who knows how many years or decades. Apparently the veins have been tapped out and now there's nothing more to do but to dynamite the entrance and padlock the gates. Now out of work, a father and son enter a local diner where the old man imparts a few choice words of wisdom…
---
---
… before entering the men's room and blowing his brains out, unwilling to put up with the futility of his existence any longer.
---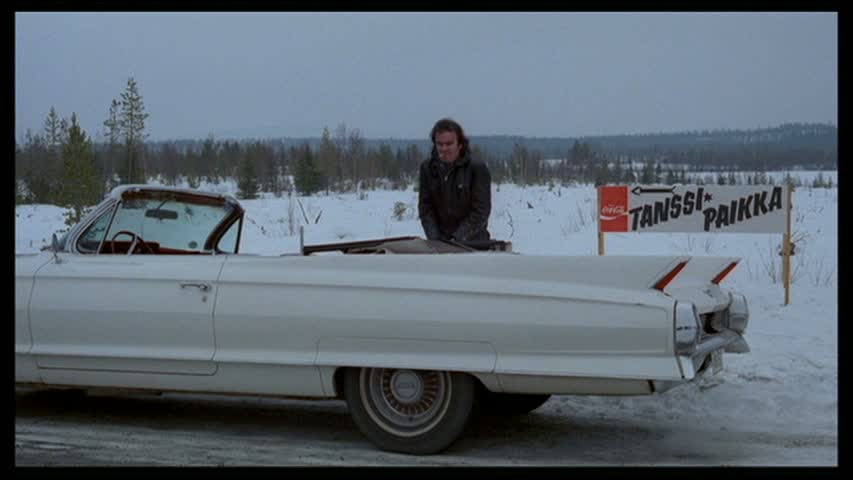 ---
Kaurismääki handles what would undoubtedly be an awful and wrenching incident in real life with his customary wry sardonic twist, as the prematurely world-weary Taisto lights another of his endless supply of cigarettes and matter-of-factly takes notice of his father's corpse laid out on the bathroom floor. As he makes his way south to the opportunities (or at least relief from boredom) offered by the big city, Taisto's ability to take life's setbacks with unflappable reserve is put to the test over and over again, underscoring just how ground down by the long winters and survival-focused monotony he and his working class peers have become. And as Taisto's desperation mounts with each escalating bout of adversity, Ariel just keeps getting funnier and more fascinating, if you're the type who finds humor and intrigue in potentially soul-crushing misery (especially when it's so plainly self-inflicted.)
---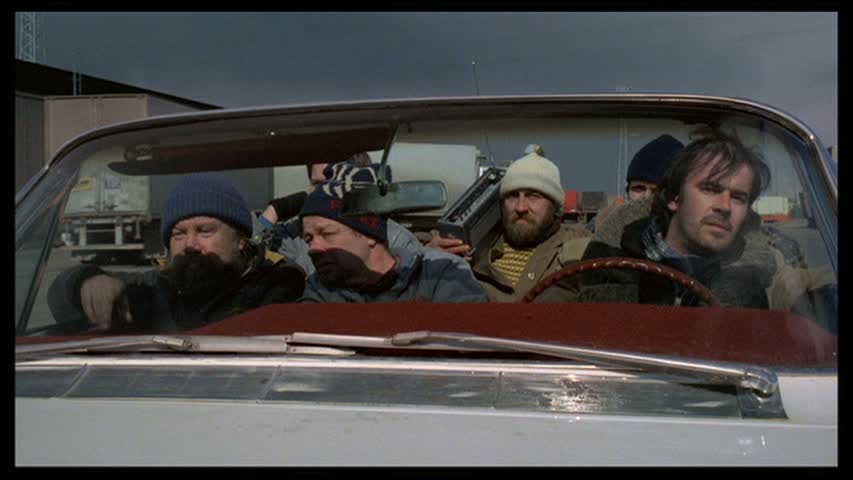 ---
Ariel's Nordic sensibility also works in some oddly compelling takes on romance and film noir genre conventions, as Taisto stumbles across the path of Irmeli, a divorced meter maid with a son, who's as sick of it all as everyone else, and Mikkonen, the lowlife jailbird who teaches him the ground rules of criminal enterprise.
---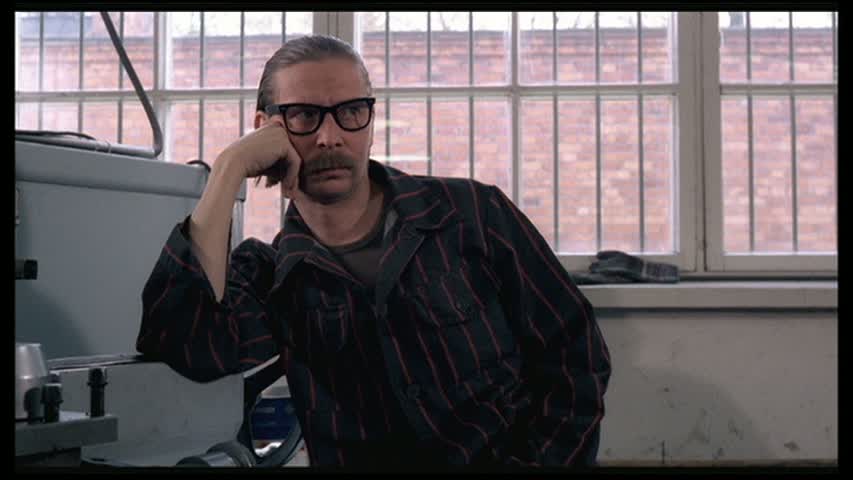 ---
Having been on the blunt receiving end of a mugging almost upon arrival in Helsinki, Taisto quickly absorbs the lesson that an honest day's labor is a flimsy illusion in this hard boiled harbor town. Arriving in his inherited classic high tail-finned Cadillac but looking every bit the scruffy loser down on his luck, Taisto transforms himself over the course of the film, steadily sharpening his sense of style even as his circumstances grow increasingly dire.
---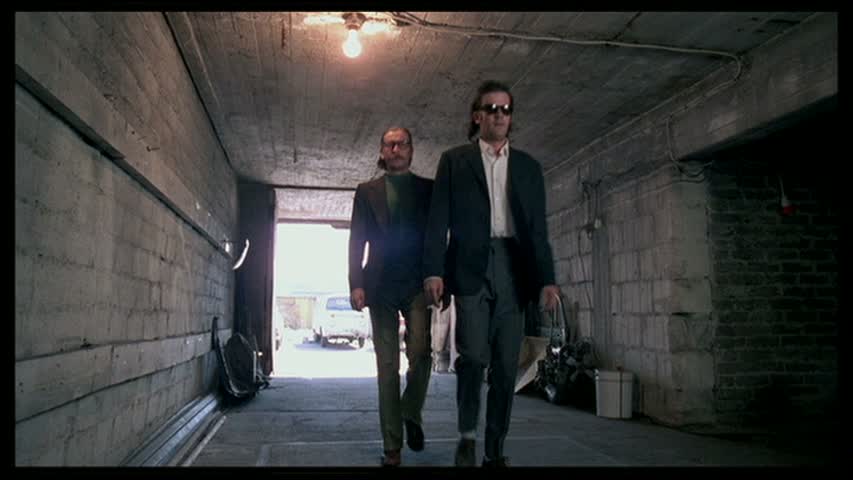 ---
The three of them each make their moves to get a larger slice of the pie, but only at the risk of getting sliced themselves, absorbing ever more frequent blows in pursuit of some vague hope that with enough cash on hand and/or distance from the frustrations of the moment, somehow life will get better. Or at least easier to manage.
---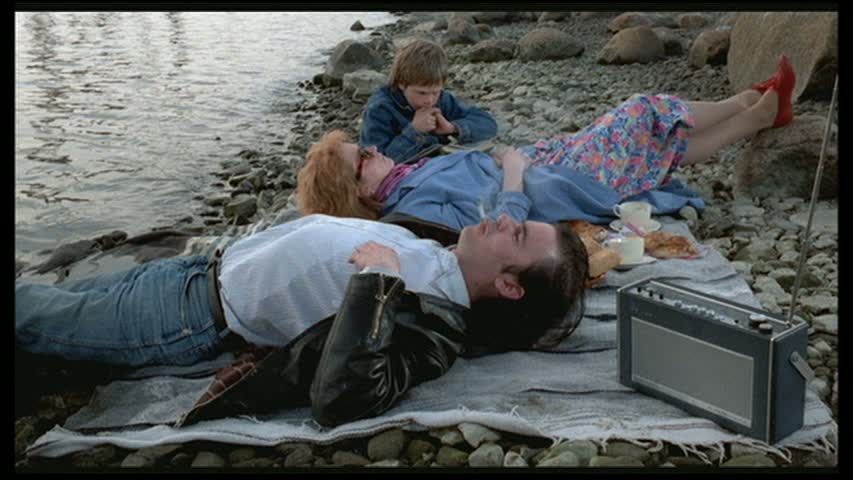 ---
The entertainment value found in films like Kaurismäki's is probably best appreciated by people who've spent their own share of time on the ragged edges of society and learned how to shoulder their way through it all without losing their cool or sinking into debilitating depression. If you're one of those viewers who just likes to laugh at people who are kind of dumb, self-destructive and obviously worse off than you, then you're missing the point of a film like Ariel. While Kaurismäki is not trying to inspire heroic admiration of these characters, nor is he a champion working for some measure of social reform, it's obvious that at a deep level he identifies with the conditions they're stuck in and respects the pathways through this world that can lead a person to say "to hell with it all" and risk their future on one dramatic and almost certainly futile longshot caper.
---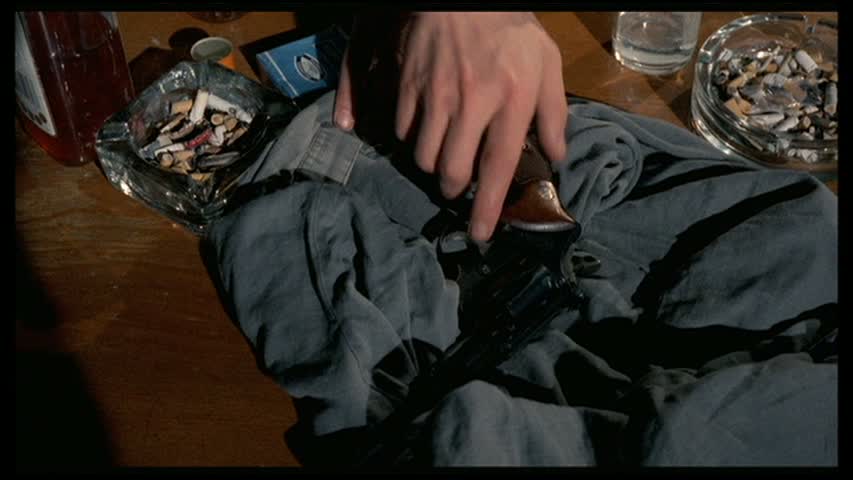 ---
Whether or not that's a worthwhile attitude to remain in or act upon for any significant length of time is, as always, the viewer's responsibility to decide. But he gives an effective voice to those feelings that I think most of us have had on numerous points along the way.
---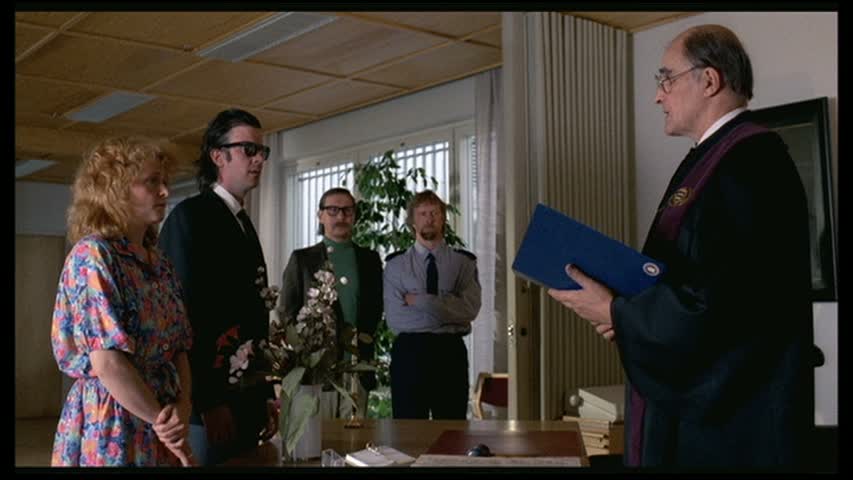 ---
As a filmmaker, I think it's fair to say that Kaurismäki was a visionary well ahead of his time, as his deadpan humor, heavily ironic scenarios and knowing incorporation of eclectic pop music soundtracks laid a foundation that a lot of hipster-friendly independent cinema (e.g. Jim Jarmusch, Wes Anderson, etc.) has continued to build on over the past few decades. For example, his screw-loose inclusion of a Finnish-language rendition of "Somewhere Over the Rainbow" made a much more effective coda to Taisto's adventure than did the sincere but banal use of that same song at the end of the flop that was this year's Academy Awards ceremony.
---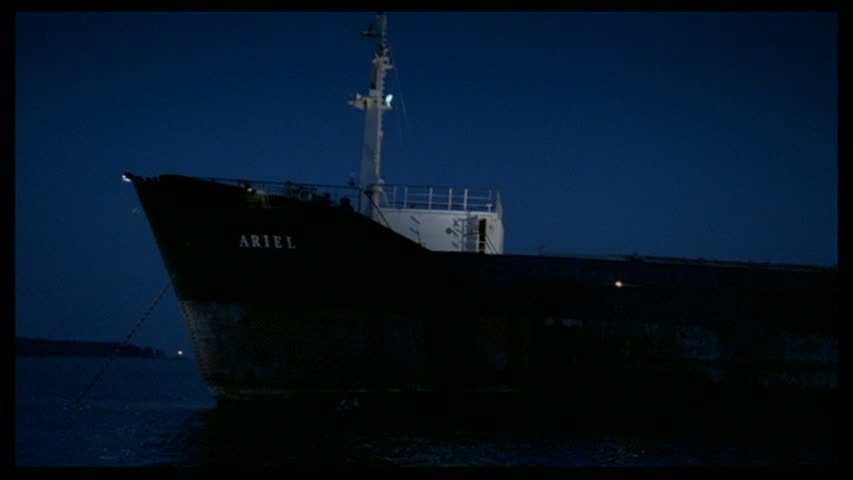 ---
Among the other sets in the Eclipse Series, this Proletariat Trilogy easily has the most contemporary feel to it. If they feel dated at all, it's only because they were filmed in the 1980s on film stock of that era. Otherwise, I think these scripts and performances could pass as "new" without any significant changes. Kaurismäki is still at it too. His newest film Le Havre (named after the French harbor town that was the setting for Marcel Carne's 1939 masterpiece Port of Shadows) just opened this past weekend (3/4/11) in Finland, and is on the slate for Cannes later this spring. I haven't heard much about the film, and it's so new that IMDb doesn't list any reviews as of this writing. But it does star none other than Jean-Pierre Léaud, Monsieur Antoine Doinel himself from The 400 Blows, along with Kaurismäki regular Kati Outinen (who played the female lead in Shadows in Paradise.) I have no idea when it will open in the USA but I suppose when it does, that will provide the perfect occasion for me to take a look at the final installment in the trilogy: The Match Factory Girl.
---
---