Valentine's Day is here, that mid-winter holiday aiming to rekindle the fires of love just a few weeks before the return of spring begins to work its own magic upon us. Whatever stage of romantic ardor you might happen to be in at the moment, whether it's the turbulence of a new infatuation, the comfortable routine of a well-established relationship, or the muted tones of frustration-slash-apathy because nothing seems to have ignited that flame between you and a special someone, there's nothing like a hot'n'steamy cinematic paean to Eros to stir up the cockles of one's heart. So here's my latest passion-pitstop on my ongoing Journey: El amor brujo, the third installment from Eclipse Series 6: Carlos Saura's Flamenco Trilogy.
---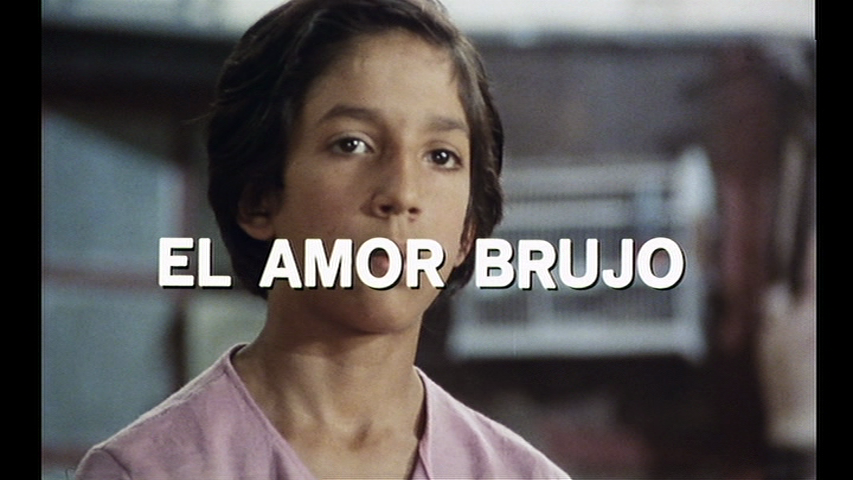 ---
When I first thumbed through my Eclipse collection to find an appropriate film for the V-Day occasion, I figured that El amor brujo translated into something along the lines of "brutal love," which I guess just shows my lack of comprehension when it comes to the Spanish language. The film's title, most commonly translated as "Love, the Wizard," has more to do with the bewitching nature of that most perplexing of  emotions, especially when the objects of our desire aren't the ones that tradition, society or even practical common sense would dictate. More particularly, El amor brujo is based on a famous ballet composed by Manuel de Falla, a prominent Spanish composer of the early 20th Century. De Falla's work isn't nearly as famous or well-established in popular culture as is the music of Georges Bizet's Carmen, the middle piece of Saura's trilogy.
---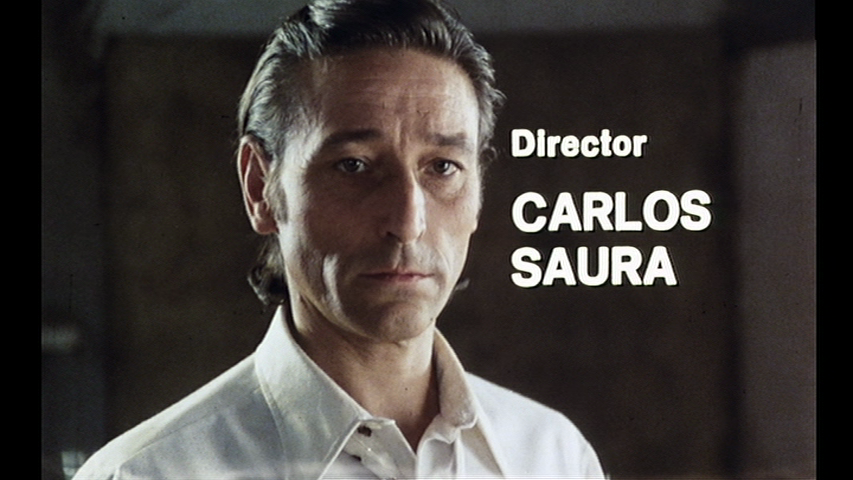 ---
Carmen's familiarity helped that earlier film do very well at the box office and with the critics (even earning an Oscar nomination,) despite Saura's unconventional approach to incorporating the original score and libretto in his artistic vision. El amor brujo is a more straightforward presentation of a Spanish masterwork that was clearly beloved and respected by the forces behind this film adaptation, and it seems pretty clear that Saura didn't see the value of taking as many creative risks in putting it on screen, since the material was already fresh to most of its prospective audience. The original ballet is made  more  easily comprehensible with the addition of spoken dialog, and the music also gets a few boosts of contemporary mid-80s synth-pop here and there to broaden its appeal.    The only nod to the meta accents that Saura used to such memorable effect in both Blood Wedding (the first film in the trilogy) and Carmen occurs at the very beginning of El amor brujo, when the camera tracks up and over from a shot of a garbage-strewn alley to scaffolding and light fixtures overhead, finally settling upon the dust-strewn replica of an impoverished Andalusian village constructed on a soundstage where all the action will take place. It's a breathtaking acknowledgement of the highly theatrical stylizations that we're about to witness.
---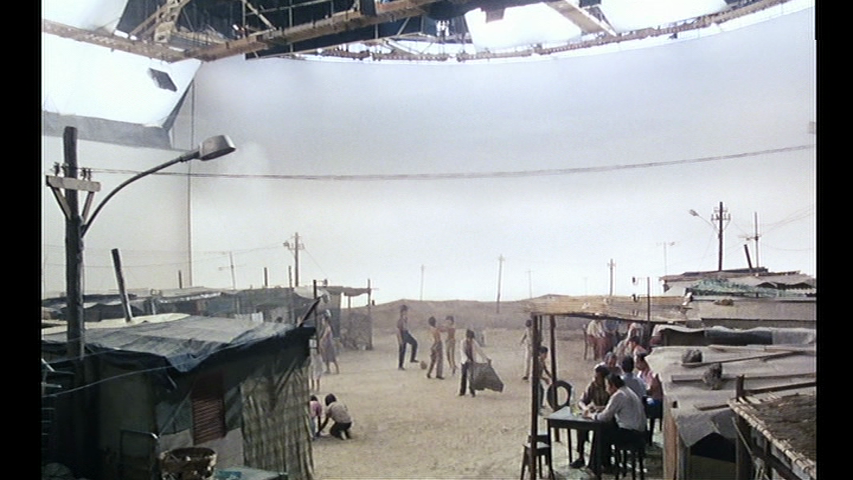 ---
El amor brujo begins with a brief prologue, showing a pact established between two fathers in a gypsy settlement who pledge their respective son José and daughter Candela to each other while the betrothed are still young children. Looking on at a distance, already feeling pangs of jealousy, is Carmelo, the boy we see in the opening title shot, who grows into his adult self as the opening credits roll. Carmelo is played by the brilliant Antonio Gades, Saura's close collaborator and male lead in all three of the Flamenco Trilogy films. Candela is performed by the equally talented Cristina Hoyos, who took prominent roles in Blood Wedding and Carmen as well.
---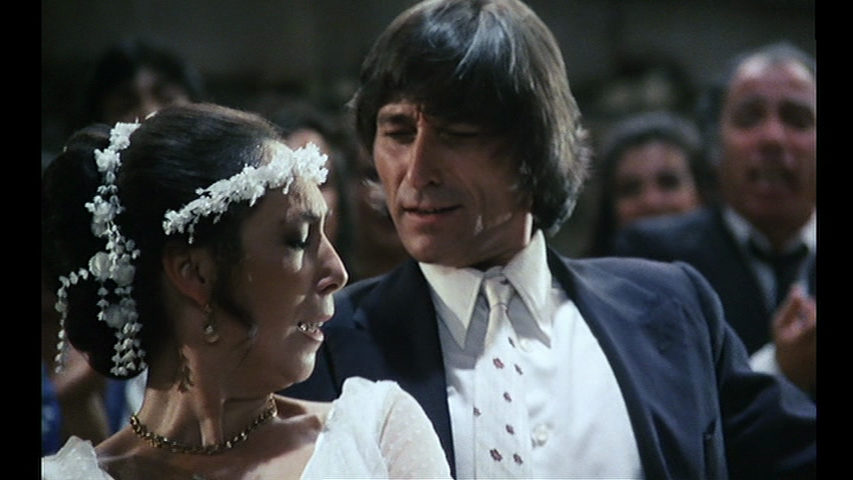 ---
They're joined by Juan Antonio Jiminez, as Candela's husband José  (another veteran from Blood Wedding and Carmen) and Laura Del Sol, who came close to stealing the show as Carmen in that film and is just as tantalizing here, though not quite as close to the center of all the action. Del Sol plays Lucia, a beautiful rival to Candela for José's love, whose allure is so strong that the groom can't resist putting a move on her even on his own wedding night.
---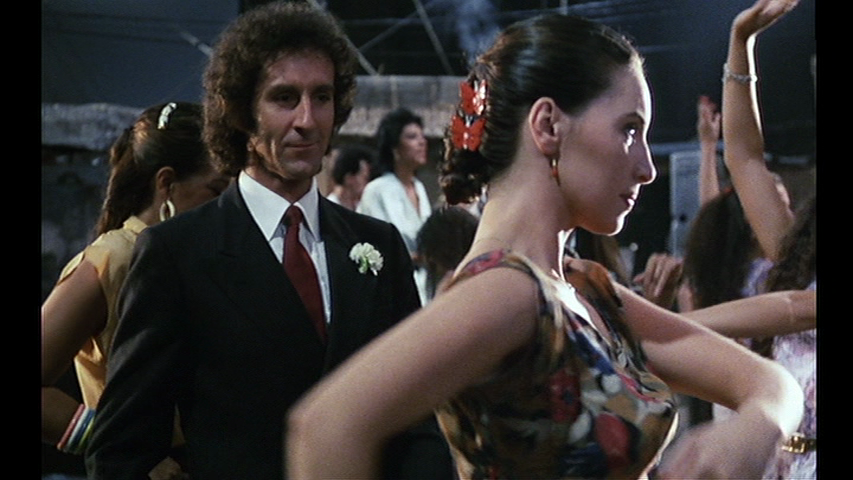 ---
And just to show that flamenco is not a domain strictly limited to the young, lithe and nubile, Saura is generous enough to include a "Dance of the Grannies" for our viewing pleasure:
---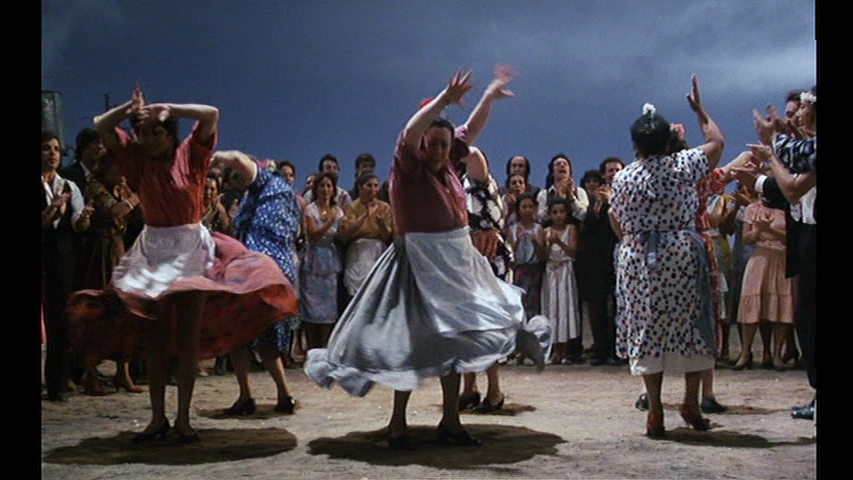 ---
Now a four-way knot of emotional entanglements is complicated enough, and that develops pretty quickly as Carmelo secretly loves Candela, Candela yearns for her husband José, José splits his attentions between his dutiful wife Candela and the enticements of Lucia, and Lucia seems willing enough to play along with José, at least for awhile. But the intensity (and weirdness) are turned up a further notch after José  is killed in a knife fight after his claim on Lucia is rebuffed by a jealous challenger, Carmelo is unjustly arrested and imprisoned for his murder, Candela is made a premature and unrequited widow and Lucia is just left to simmer in her own hotness until the right man comes along.
---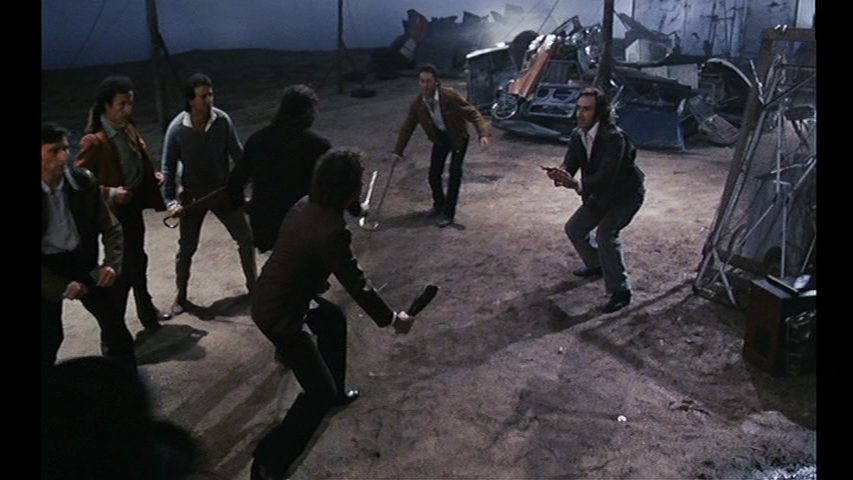 ---
Jump the story to four years later, when Carmelo is released from prison and returns to his village, presumably hoping to get with Candela and finally follow up on the childhood crush that was denied him by a pair of drunken old dads who stood in his way. Even though Candela is available in every legal sense of the word, her heart still beats under José's spell, to such an extent that she rises from her bed every night, puts on the blood-stained sweater she wore the night he died, and walks to the site of his murder where she eerily dances with his ghost in the wee hours of the morning.
---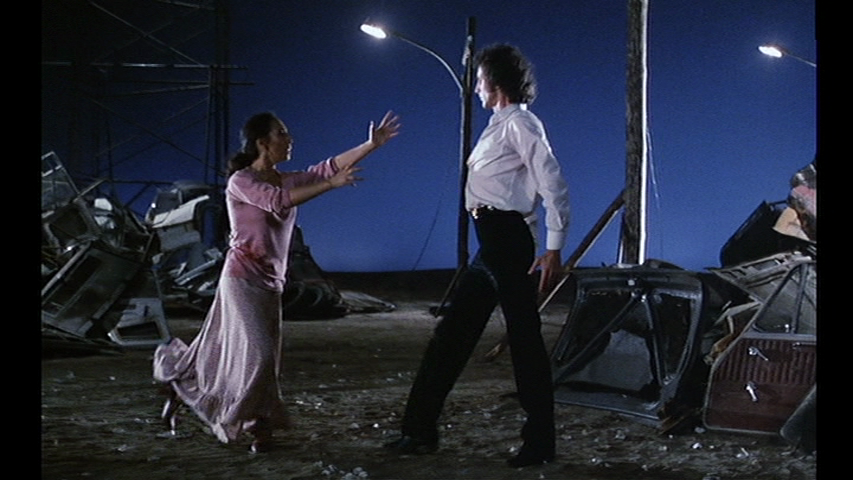 ---
That José  turned out to be a highly possessive creep! And he has no intention of letting her go, despite Carmelo's most earnest entreaties. Speaking of passionate pleas, Lucia does her best to pry Carmelo away from the futility of pursuing the entranced Candela, to no avail. Well, to some avail – Carmelo's not so blind as to be completely oblivious to Lucia's charms, but love is categorically different than lust, despite the occasional confusion that some of us experience from time to time.
---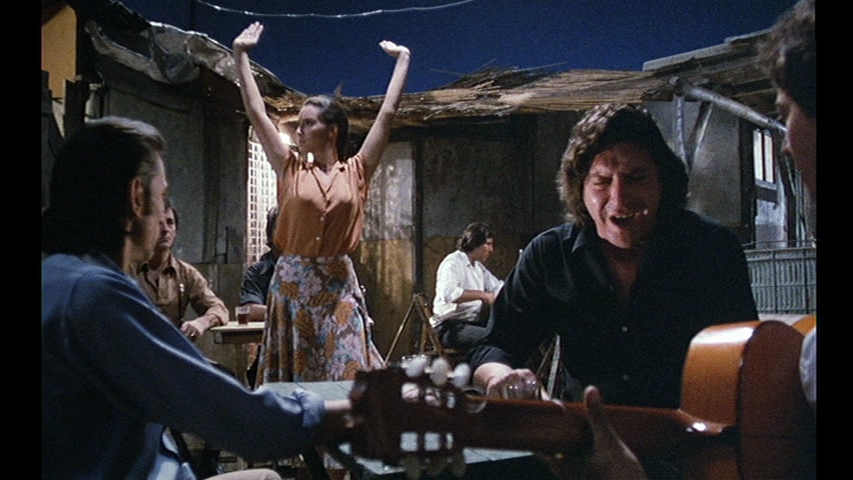 ---
That's enough recapping the set-up to orient prospective viewers to the film. I don't want to give away too many of the climactic twists and surprises that turn up toward the end of the story. Besides that, the enduring power of El amor brujo doesn't reside so much in its narrative (though there's nothing especially lacking in that regard; indeed, after watching it a few times this past weekend, it's a rich and subtle story that reveals more with each pass through) but rather in the enchantment it casts through the power of image, music and especially movement. Here, the cinematography of Saura's collaborator Teodoro Escamilla doesn't feature anything quite as in-your-face to demonstrate the awe-inspiring physicality of dance as what we saw in the rehearsal sequences of Blood Wedding or Carmen. Rather, the emphasis is more on the finished product, with an assumption of trust that the audience who accompanied Saura and cast through the two earlier films now has a fuller appreciation of the raw talent and blister-inducing hard work that goes into producing sequences like de Falla's celebrated "Fire Dance," which I gladly offer below.
---
---
Though that scene, with its spectacular flaming atmospherics and hypnotic choreography, serves as the best sampling of El amor brujo, the final dance involving all four of the main protagonists, provides the most fascinating exposition of true love's compelling endurance in the face of all odds and obstacles. On a surface level, the story can be read as an indictment of arranged marriages and the self-afforded privileges of infidelity that patriarchal cultures bestow upon their men. More profoundly though, it's an illustration of love's ability to trump reason and the necessity of taking bold and risky  action at times to fulfill our hearts' desires. Of course, the more fantastical elements of the story have to be taken with some reservations (or, maybe not…? I'll leave that up to you to sort out on your own terms.) After all the convolutions that Antonio Gades and Cristina Hoyos went through in their various characterizations on the screen, I can say it's particularly satisfying to me to see them together at the very end of this magnificent trio of films.
---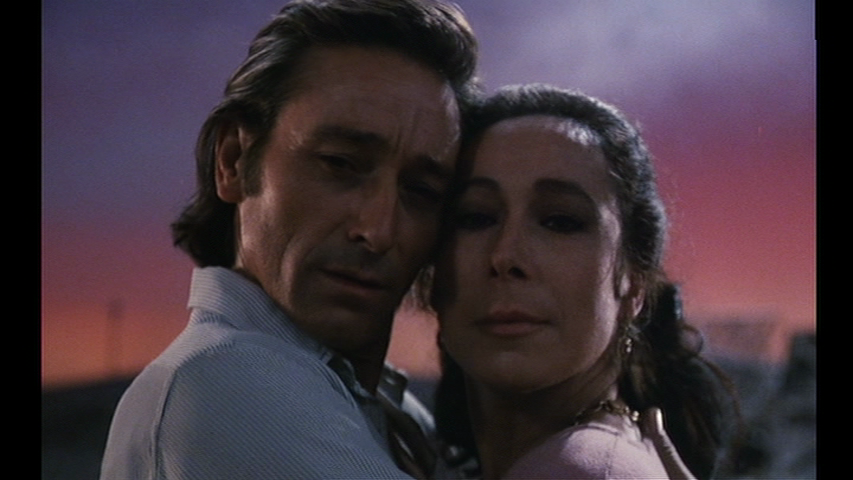 ---
It would be a great shame if this Flamenco Trilogy set were more renowned for being the only Eclipse release currently out of print (and fetching high resale value on the secondary market) than for the outstanding quality of the movies themselves. Even though the box is fetching more than $100 nowadays, that's still cheaper than a vase of long-stemmed roses and boxed chocolates will run you in most markets on Valentine's Day! If you have a beloved cinephile in your life and you find a copy of this Eclipse Series set, I recommend you make the purchase… these films will maintain their incandescent powers of arousal long after the roses have wilted and the chocolates have been consumed.
---