Last Friday marked the 65th anniversary of Ingmar Bergman's solo debut as a film director. So even though the Academy Awards ceremony took place last night, I'm going to honor Bergman and let every other movie blogger in the Western Hemisphere talk about the Oscars by discussing Crisis, from Eclipse Series 1: Early Bergman. I know that a 65th anniversary doesn't have quite the same ring to it that a 50th or even 75th anniversary does, but I'm just not going to wait another 10 years to review his first feature film. This weekend is as good an opportunity to celebrate Crisis as I'm likely to have – so let's get on with it.
---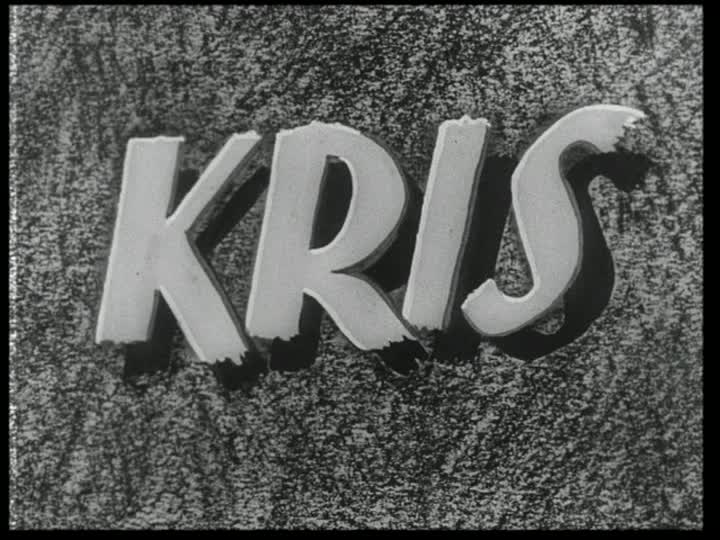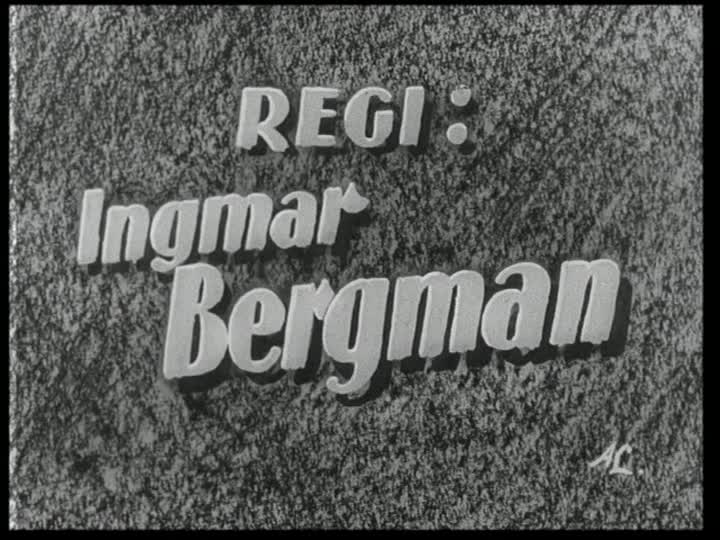 ---
First, consider the title: Crisis (or Kris, in Swedish, which makes me wonder about the circumstances behind the birth of Scandinavian friends named Kris whom I've know over the years.) Anyone with even a minimal awareness of Bergman's films and subject matter recognizes that Crisis would make an apt title for just about any movie he ever made – and compared to the deep, psychologically harrowing conflicts that erupt in later classics like Cries and Whispers, Scenes from a Marriage, Through a Glass Darkly and so many others, the crisis at the heart of this 1946 offering is relatively mild. Perhaps Bergman sensed the nature of the films he was destined to make and just decided to go ahead and get that one-word title out of the way as a form of artistic self-discipline, so that he couldn't fall back on such an obvious choice in the future.
---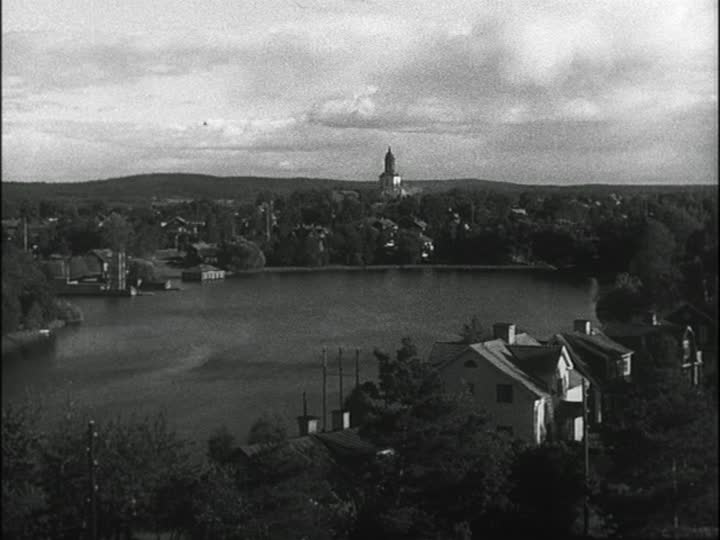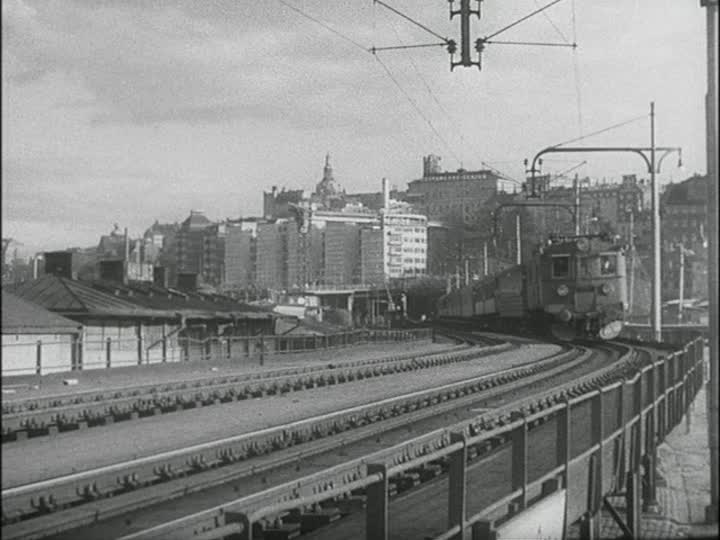 ---
A film like Crisis, especially as part of the very first Eclipse box set, also provides a helpful illustration of what made this series of DVDs so necessary for Criterion a few years back, before the eventual inevitability of providing their films in online streaming format had fully settled in. Clearly there's a niche audience of viewers interested in exploring the earliest phase of Bergman's amazing career, but aside from the fact that Crisis constitutes his first full outing as a director (after doing a short apprenticeship as Asst. Director in Alf Sjoberg's Torment), there's not much here that would justify a solo release of the film on disc.
Crisis isn't a bad movie by any measure, but it's not a great one either. No trail-blazing innovations, little in the way of superb cinematography, no contributions from the actors who made up Bergman's famous troupe throughout the 1950s, just a story that unfolds along conventional lines as a morality play in which a pretty small town gal has a fling in the big city, brushes up against its corrupting allures, then comes back home, weary but wiser for it all.
---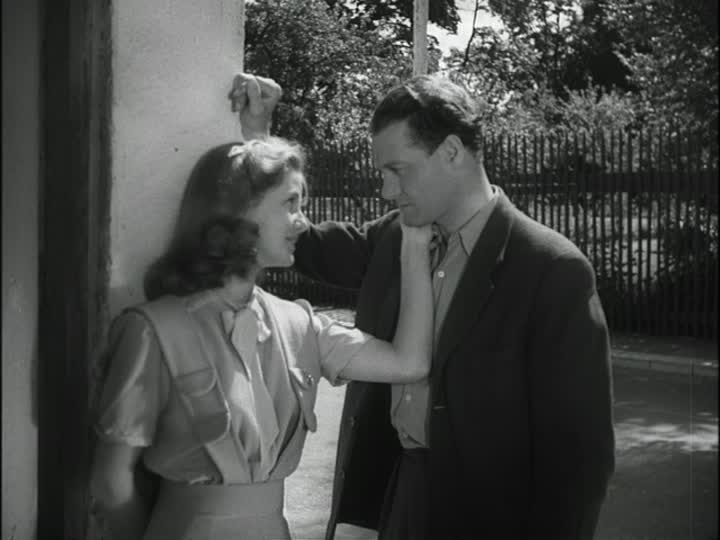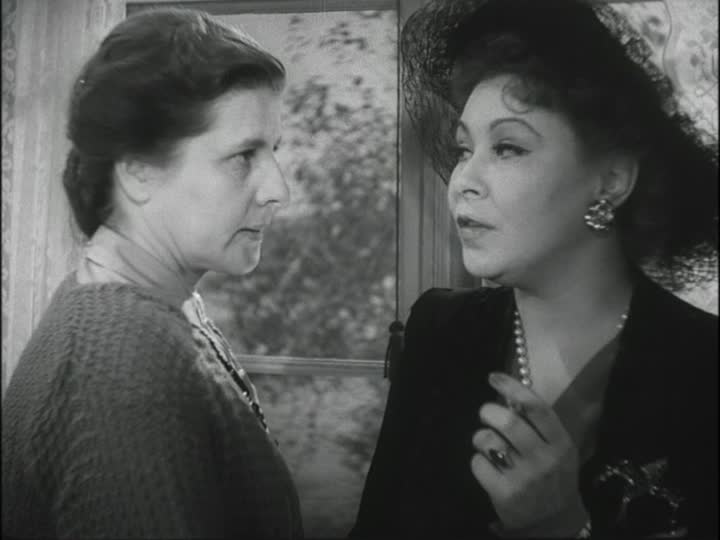 ---
Nelly is a sweet & innocent 18 year old who's becoming increasingly aware of the effect that her beauty has on the men of her little Swedish village. She's the biological daughter of Miss Jenny but has been raised since birth by Ingeborg, after Jenny handed over her infant daughter in order to resume the fast and loose ways that probably led to her pregnancy in the first place.
Ingeborg is a respectably dour woman who teaches piano to village youth and has undoubtedly sacrificed much for the sake of her foster daughter. Now, as Nelly blooms on the verge of womanhood and Ingeborg struggles with her own failing health, who should return but Miss Jenny in her fancy hat, painted nails and trampy air of sophistication, to take her long-abandoned daughter away with her to sample the indulgent fruits of urban life.
---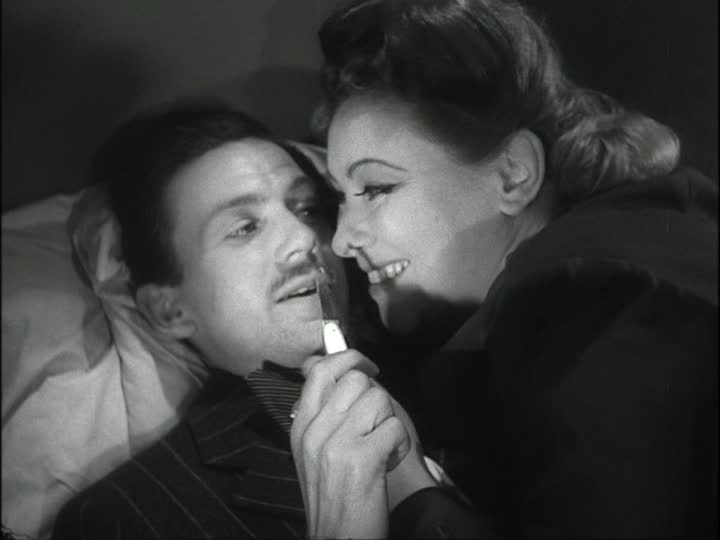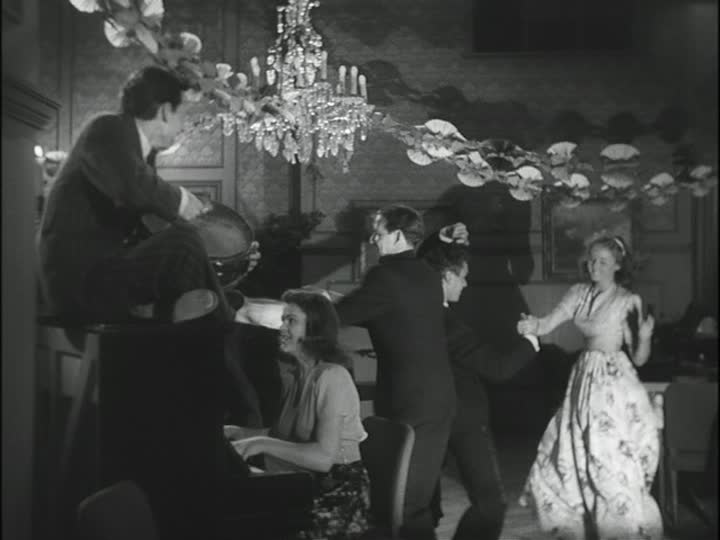 ---
Jenny has had a rough past, involving prostitution and who knows what other scandals, but now owns a beauty salon that's afforded her a few comforts in life, material and otherwise. Among them is a dapper mustachioed gentleman acquaintance (or perhaps a pimp?) named Jack, who follows Jenny to the village as an uninvited guest. Jenny's purpose in visiting Nelly was to meet up with her at a charity ball, and when Jack learns about the festivities planned for that night, he's more than happy to make the scene and inject a bit more liveliness into the affair than the village elders had in mind.
I particularly enjoyed this scene for the succinct contrast of sensibilities between village and city, older and younger generations – and for the simple fact that for as much as I adore Bergman's work, it's really nice to see him rock out for a change! Even though he made films throughout the 50s, 60s and 70s, I can't recall any soundtrack of his that swings quite this freely:
---
http://www.youtube.com/watch?v=ss0oVaXODko
---
That's Jack sitting on the piano brushing the snare drum, Nelly tearing it up on the dance floor in the elegant floral skirt given to her by Miss Jenny, and Jenny herself screaming 'Jack! Jack!' as she sees her supposed boyfriend running out the door dragging her obviously drunken daughter by the hand. This can't possibly end well.
---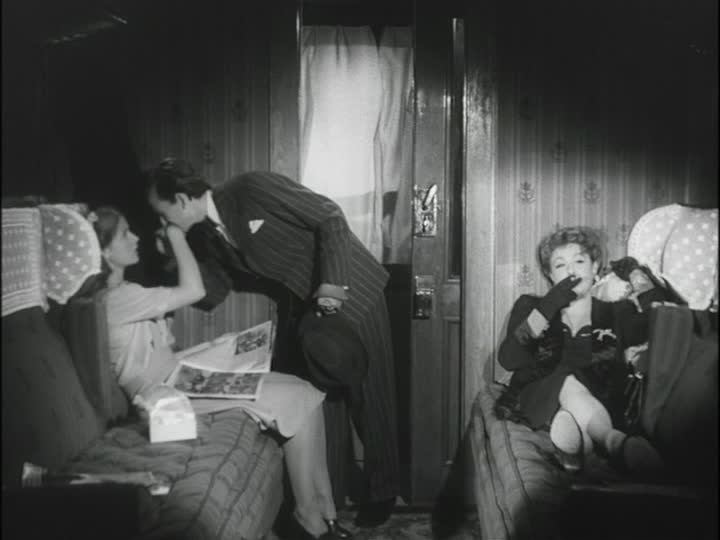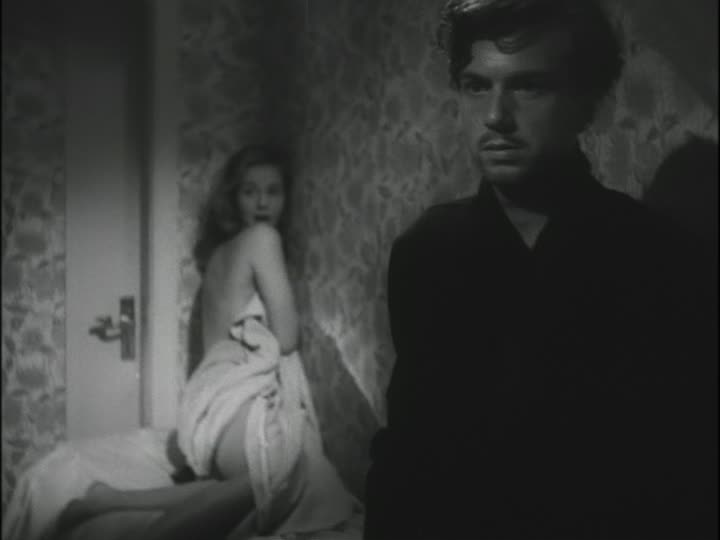 ---
And rest assured, it doesn't. In fact, the tension surrounding the question of "will she or won't she?" involving Nelly's potential hook-up with her mother's lover provides an obvious tie-in with a similar question posed by the recent Criterion release Fish Tank.  
Crisis clearly lives up to its title as all of the above characters, along with Ulf, an unrequited suitor for Nelly's affections in his mid-30s, each go through their share of gut-wrenching disappointments, with a suitable-enough tragedy ensuing at the film's climax and a pastoral, theatrically-contrived reframing of events as a coda. Released just after the chaos of World War II had begun to settle down across Europe, Crisis offers glimpses of the social reshuffling and questioning of traditional values that would quickly accelerate in the postwar era.
---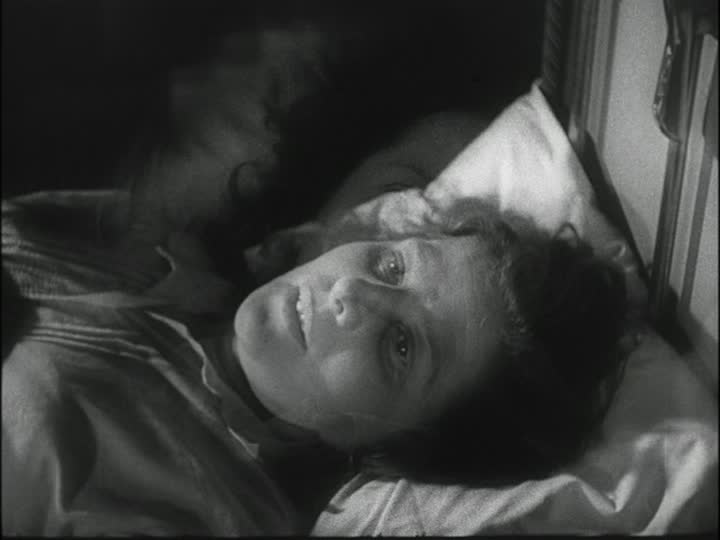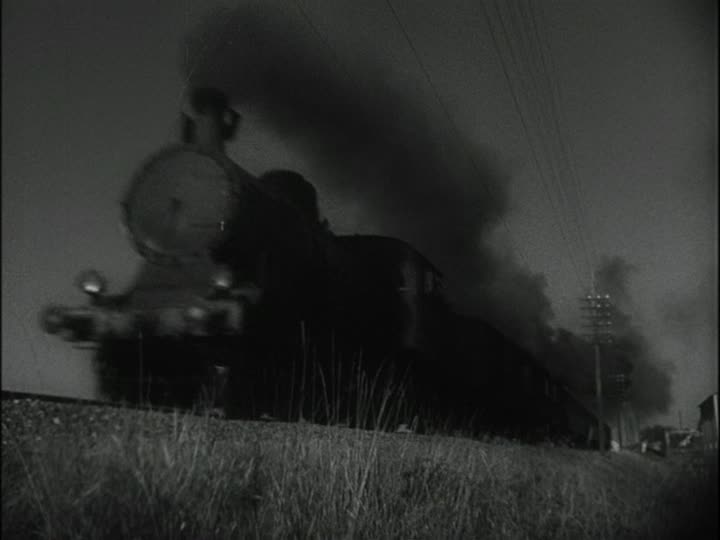 ---
We also get hints of Bergman-esque themes that will develop as his powers as a writer and director become more assured: emotional discord between men and women; the dark but invisible and paralyzing clouds of anxiety that spill over into mental illness; even the willingness to show more skin on the screen than typical in 1946 and push the boundaries of how cinema handles matters of human sexuality. Bergman also thankfully spares us a fully predictable plunge into soap opera melodramatics, revealing dimensions of character that save Nelly, Jenny, Ingeborg and Jack from becoming total clichés.
Some of the downsides of the film are the occasional bursts of blaring, obtuse soundtrack music aimed at telegraphing emotions and a general lack of subtlety in how the central conflicts are contrived. On its sheer story-telling merits, this Crisis doesn't burn hot enough to draw our sustained or repeated attention, but it's the place to be if you want to see the Bergman train as it's just pulling out of the station, building a momentum that would dramatically expand the range of what a film could express in decades to come.
---
---