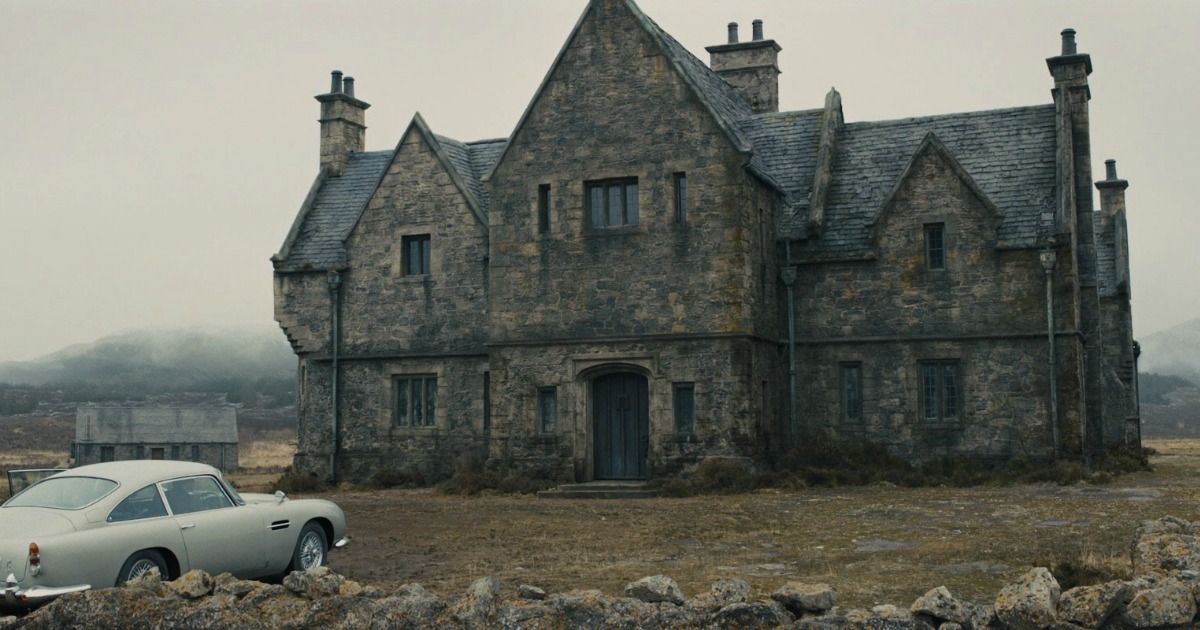 Every day, more and more films are added to the various streaming services out there, ranging from Netflix to YouTube, and are hitting the airwaves via movie-centric networks like TCM. Therefore, sifting through all of these pictures can be a tedious and often times confounding or difficult ordeal. But, that's why we're here. Every week, Joshua brings you five films to put at the top of your queue, add to your playlist, or grab off of VOD to make your weekend a little more eventful. Here is this week's top five, in this week's Armchair Vacation.
---
https://www.youtube.com/watch?v=egjTeuDj1gQ
I Hate Christian Laettner (Netflix)
No single network does documentary feature films quite like ESPN. Through their truly groundbreaking 30 For 30 series, directors like Billy Corben, Alex Gibney and even Steve James have been able to take their specific and distinct aesthetic eye and artistry to the world of sports and everything that that entails. Be it a single day in world history in 1994 or the rise of the Oakland Raiders in the world of gangster rap and the seminal group NWA, this series has become one of the most critically beloved documentary brands around. And now they may have made their most engaging work to date.
This Rory Karpf-directed documentary looks at the life and career of Duke icon and all around basketball enfant terrible Christian Laettner, and is arguably ESPN's most entertaining work yet. With a constant forward momentum and a five pronged look at not only the hate surrounding the man himself, but more broadly the change in culture from the Wall Street '80s to the Fight The Power '90s, this is not only a truly engrossing piece of sports storytelling, but a great piece of pop culture history.
---
Daredevil (Netflix)
Sure, Marvel may have a monopoly on the superhero box office, but DC has continually put out great small screen takes on their characters, an arena Marvel hasn't alway been the greatest at. Well, until now. With the help of Netflix, the studio has put together 13 episodes surrounding one of their more street-level heroes, and it is an absolutely breathtaking piece of work.
One of the more compelling origin stories we've seen in a superhero series/feature film, this is ostensibly a "Year One" type story, with blind lawyer Matt Murdock starting his own practice while moonlighting as a vigilante crime fighter with an acute sense of hearing. It's a gorgeously crafted piece of TV storytelling that honestly works better with a longer gestation period than the binge watching that Netflix's release pattern almost encourages. A moody, noir-tinged bit of crime filmmaking, this is a wonderfully made and acted look at the rise of one of Marvel's most underrated heroes.
---
https://www.youtube.com/watch?v=dycMoHn27ao
iZombie (Hulu)
But let's not act like DC and its indie-tinged label Vertigo hasn't set the standard for the comic-based TV market. Their latest CW release, joining shows about The Flash and Green Arrow is this zombie crime comedy, and it is arguably the most enjoyable show on TV today. Five episodes into its first season, you can catch up now on this show about a beautiful young woman who, one night at a party, is victim to a zombie outbreak. She is ostensibly considered dead until she wakes up, with a new hunger for brains that leads her to a new career in a morgue.
With the ability to take some traits of the person whose brains she consumes, while also seeing specific moments in that person's life, this leads to her helping on a series of open cases, while trying to return to normalcy in her life outside the office. It's from Rob Thomas, best known for Veronica Mars, and this definitely has much of the same DNA as that series, and it is a truly funny and engaging piece of work.
---
Skyfall (Netflix)
This has been on Netflix for a while now, but it is definitely worth a bit of discussion. Sam Mendes' last effort in the Bond series (his next should arrive this year), and one of the more polarizing films in star Daniel Craig's run as the man himself, this is both a disturbingly flawed and yet marvelously made action/espionage thriller.
Much of the controversy surrounding the film came from its second act, which features the similar bad-guy-gets-caught-because-he-wants-to-and-then-escapes structure as Chris Nolan's The Dark Knight, but what many critics failed to discuss is the importance of that sequence and the third act that follows. Built entirely around adding depth to the character of Bond and the government branch that he works for, this is not only a series of thrilling set pieces, but some of the best character work you'll see in this type of franchise picture. It's a superb feature film that is admittedly flawed, but plays supremely on a second, third or fourth watch.
---
I Am Steve McQueen (VOD)
Rounding out this week's list is a fantastic new documentary about the life of one of cinema's great leading men. Not the typical Cary Grant handsome, Steve McQueen is one of cinema's most singular A-list actors, and thankfully he has received the type of documentary a man like that deserves. Narrated by Robert Downey Jr., another actor whose rise to the A-List is just as unbelievable, the film gets interviews with just about everyone and anyone with knowledge about the man himself, and paints a fantastic portrait of an action icon and leading man who would define a generation.
Also available on Blu-ray via Shout Factory, this is a must see documentary that looks at just how a small town hood can become one of cinema's most legendary and singular stars.