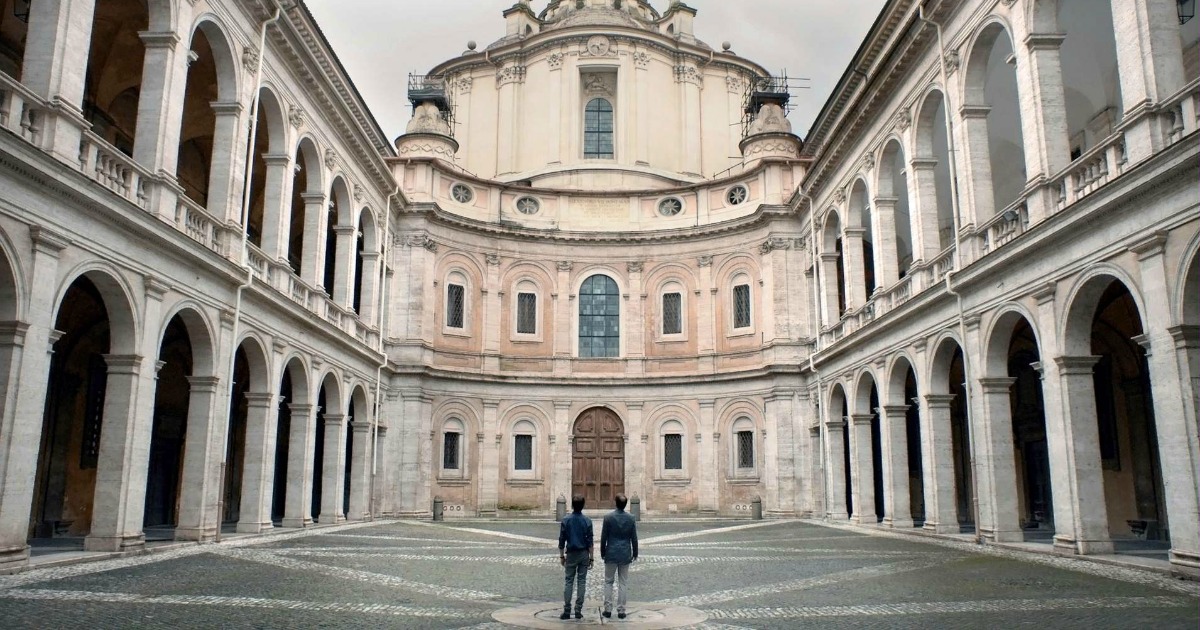 Every day, more and more films are added to the various streaming services out there, ranging from Netflix to YouTube, and are hitting the airwaves via movie-centric networks like TCM. Therefore, sifting through all of these pictures can be a tedious and often times confounding or difficult ordeal. But, that's why we're here. Every week, Joshua brings you five films to put at the top of your queue, add to your playlist, or grab off of VOD to make your weekend a little more eventful. Here is this week's top five, in this week's Armchair Vacation.
---
5. Seashore (VOD)
Few things get this writer's blood pumping faster than seeing that a film made waves at one of the major film festivals, particularly any given year's Berlinale. One of the lesser talked about mainstays of the festival circuit, many great films have hit Berlin and become some of the more talked about pictures of that year. Seashore hasn't hit that last aspect quite yet, but with it now available on VOD, it will hopefully find an audience. Written and directed by Filipe Matzembacher and Marcio Reolon, the film follows two young high school students, Martin and Tomaz, as they slowly fall in love after Martin's grandfather passes away, bringing the two closer together. A beautifully intimate and lovely romance picture, the performances here from Mateus Almada and Mauricio Barcellos are the real takeaways here, particularly Almada who does a lot of the film's emotional heavy lifting. It's a startlingly low-key achievement that is one of the lesser known picture that you'll be kicking yourself for not having seen come the end of the year.
---
4. While We're Young (VOD)
Remember when I said few things really get this writer excited to see a film? The very top of that list is seeing Noah Baumbach attached to a film as writer and/or director. His latest film (he has another one arriving in theaters soon as well) sees him re-teaming with star Ben Stiller, this time finding his new male muse as a languishing documentary filmmaker in need of a spark. After he and his wife run into a pair of youthful hipsters, that spark is lit, but in a way he'd never have expected. Easily Baumbach's most comedic feature to date, the film is also one of Stiller's great performances of recent memory, proving that while he may have fallen off a little, when he is put up against some great co-stars, his best truly comes out. Ostensibly a meditation on art, artistic process and aging, this is as assured a film as we've seen all year, and proof once again that there are few American filmmakers more important than Baumbach.
---
3. Unfriended (VOD)
In this age of found footage horror films, it takes a lot for that subgenre to be pushed forward. Every week it seems like we get a new film that looks like it's shot entirely on a GoPro during a high school haunted house, with the truly great pictures coming as often as hens teeth. Thankfully though, 2015 has seen one of the truly solid entries in this sub genre.
From Blumhouse, the studio behind such films as Insidious and Sinister comes this tale of a video chat gone disturbingly wrong. When a group of teens hop on a video chat, everything seems to be going well until a faceless account hijacks the chat claiming to be a dead friend of the group. A beautifully tense and in many ways formally experimental take on the found footage horror film, this is an underrated release that many may have been missed by large numbers of film fans when it dropped quietly this April. It's a fantastic little film that will make many genre hounds happy as all hell.
---
2. Five Star (VOD)
Jumping onto the scene with the superb Welcome To Pine Hill, Miller is back with yet another intimate and neo-documentary style look into a section of the world many of us are not privy to. Miller introduces us in his new picture to a man named James Grant, but introduced to us as Primo. A member of the Bloods since the age of 12 (both here in the picture and in his actual life, hinting at the film's mix of fact and fiction), Primo is now considered a main man in his East New York neighborhood, and with yet another child on the way, he decides to use that pull to take care of one of his own.
Therein lies John, a boy who is on the brink of manhood. The son of a fallen mentor of Primo's, John is falling more and more into the streets that consumed his father, and Primo attempts to change that progression. A moving look at the facing of past demons, Five Star is quite a superb sophomore effort from a truly talented young voice in independent American cinema.
---
1. La Sapienza (VOD)
Static, only changing when its surrounding elements seem fit (be it through natural erosion or more violent means, like say a war), a given area's architecture is both a singular piece of art, and yet an oppressively omnipresent entity that couldn't be further from the ever evolving and kinetic medium that is cinema. However, as seen in great documentaries like Antonio Gaudi and now Eugene Green's masterful La Sapienza, there may actually be a beautiful narrative vitality in the world of architecture. Easily the film's biggest star, the name Eugene Green may not be that well known among most US film nuts, but hopefully this piece of work will help change that.
A perfect distillation of Green's aesthetic, La Sapienza will take a moment or two to get  used to for those viewers not familiar with Green's work, as the shot/counter shot cadence during dialogue sequences are both unnerving at first glance and ultimately breathtaking once familiarized with. The performers look square into the camera, as if to look in both the eyes of the viewer and the character opposite them in the discussion, and offer up philosophical musings on life, art and the nature of creative expression as a form of cathartic release.