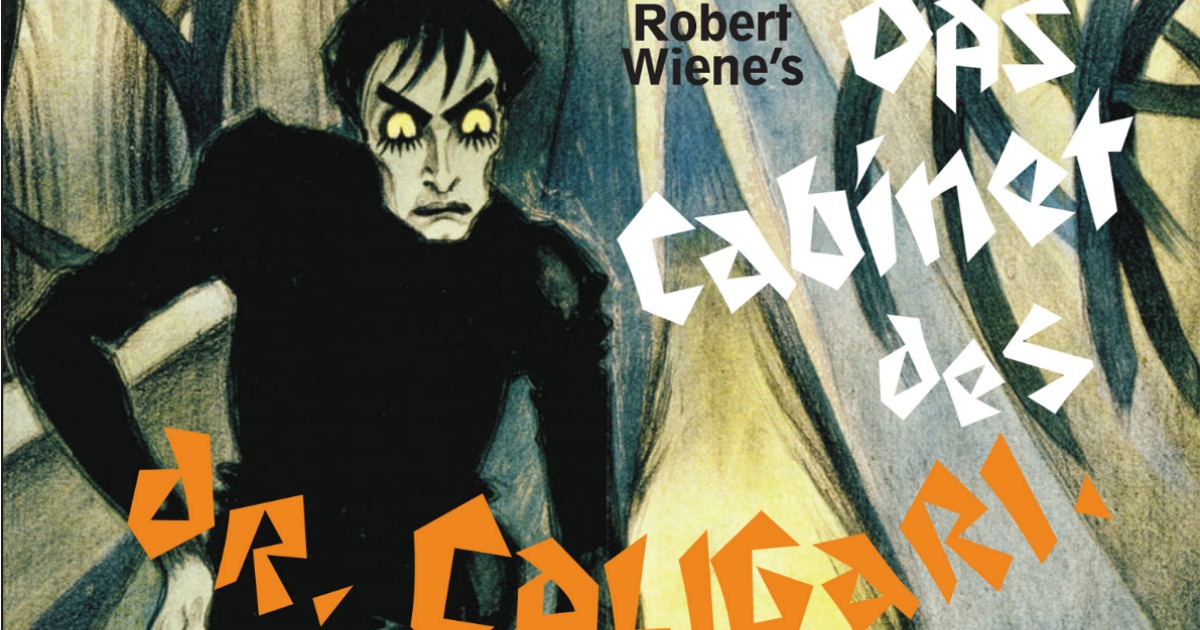 Every day, more and more films are added to the various streaming services out there, ranging from Netflix to YouTube, and are hitting the airwaves via movie-centric networks like TCM. Therefore, sifting through all of these pictures can be a tedious and often times confounding or difficult ordeal. But, that's why we're here. Every week, Joshua brings you five films to put at the top of your queue, add to your playlist, or grab off of VOD to make your weekend a little more eventful. Here is this week's top five, in this week's Armchair Vacation.
---
5. Late Phases (VOD)
Sure, the film world may be focused squarely on the prestige, awards contenders that have filled up cinemas around the country, but genre cinema still has a few gems making their way around in theaters and especially on VOD. With critical darlings like The Babadook making waves, one of the year's more intriguing genre pictures is currently available on VOD in the form of director Adrian Garcia Bogliano's Late Phases. When blind Vietnam vet Ambrose moves into a new home only to be attacked by a mysterious creature during his first night there, he and his new home of Crescent Bay are forever changed.
A bombastic bit of genre filmmaking from one of today's most interesting horror directors, Late Phases is a really fantastic little film that has seemingly gone unnoticed among the late year award darlings. Driven by a fantastic lead performance from Nick Damici, this is a character study in the body of a horror film, and with some fantastic photography and effects work this is one of the more interesting and entrancing genre films of the year. It's been a rather superb year for genre cinema, and this is without a doubt one of the smaller, and more intriguing, pieces of work.
---
4. Finding Fela (VOD)
It's also been one of the better years for documentary filmmaking, and here are two of the year's best. First up, Alex Gibney is back with yet another fantastic piece of non-fiction filmmaking, this time shining a light on one of the music world's most influential and important icons. Not only a renowned musician but also a powerful political activist, Fela Kuti is the focus of Gibney's new film, a picture that not only looks at the artist's life and work on stage, but also his activism, and ultimately his battle with AIDS. Featuring some breathtaking footage of Kuti on stage in the midst of performance, this is a study of a man who had far more on his mind when performing than just music.
With an entirely military regime in his sights and some massive blemishes that the film never shies away from (particularly his polygamy, as he had well over a dozen wives), Kuti was a man unlike any other, and this film is unlike any other. A beautifully crafted look at a master showman and a man whose life was as filled with beauty as it was with hubris-driven darkness, Gibney's latest is a fantastic piece of work that once again proves the filmmaker as one of today's greatest documentary auteurs.
---
3. The Last Of The Unjust (Netflix)
And then there's arguably non-fiction cinema's greatest voice, Claude Lanzmann. The latest look at the Holocaust from director Lanzmann, The Last Of The Unjust is a masterpiece of non-fiction filmmaking that seems daunting with its subject matter and nearly four hour runtime, but is as beautiful a film as you're bound to ever seen. A dark examination of Theresienstadt, a slave labor camp, the film is a 3 1/2 hour long conversation of sorts between Lanzmann and Benjamin Murmelstein, the leader of Jewish prisoners in that very camp.
A close companion piece to Lanzmann's various other documentaries, this is a brooding and deeply troubling film that looks at a man who was often considered a Nazi collaborator despite being decidedly aligned with the fellow prisoners. The conversation here is bewilderingly compelling and absolutely devastating, a look into the heart of a man whose life has been filled with death and darkness, despite being the saving grace for various surviors of the camp. Long and uncompromising much like Lanzmann's entire filmography, this is one that is currently available on Netflix and needs to be seen to be believed, as it is one of the year's very best and most remarkable motion picture achievements.
---
2. Ida (Netflix)
Pawel Pawlikowski's latest film is not only one of the year's most interesting foreign language features, but it's also one of the most underrated. Telling the tale of a young nun in 1960's Poland, Ida is a fantastic and visually stunning picture, shot in glorious black and white and driven by a star making performance from Agata Trzebuchowska. A lyrically paced 80 minute feature that debuted in the first half of the year, Netflix finally has the feature available to stream and it's an absolute must watch.
The lead performance is the real star of the film, but what will enrapture any viewer is the breathlessly haunting photography that proves once again that black and white cinematography is far from dead. Atmospheric and poetic, this look at faith and one's own identity is one of the real surprises of the year and yet another fantastic feature from beloved Polish director Pawlikowski.
---
1. The Cabinet Of Dr. Caligari (Netflix)
And now, wrapping up this week's list is a blast from cinema's past that has been given a brand new lease on life. The legendary classic of German Expressionism, The Cabinet Of Dr. Caligari is now available to stream on Netflix. Newly released on Blu-ray thanks to Kino Lorber, the new restoration of this horror masterpiece is the main reason for it leading this week's list. One of the prettiest and most accomplished silent film restorations I've seen in quite some time, this new Blu-ray and this new transfer is something to truly be seen.
Crisp and haunting, the new restoration really helps add to the film's already palpable atmosphere, and for a film that's almost 90 years old, it has the beauty and mood of a film that could have been released this very week. Truly one of horror cinema's greatest achievements, this is one of the many must-see films on Netflix currently.