It's not getting any better out there ladies and gentlemen. With films like the poorly received action film Bullet To The Head and the hipster romantic comedy Warm Bodies making their way into theaters this weekend, this January is proving to be as mediocre as any in recent memory, and it doesn't help that the East Coast and Midwest are in the middle of a second and third wave of snow storms making getting out of the driveway a near impossibility. However, what everyone has been left with is a world of streaming that is as impressive as ever. Here are five films that will hopefully make this weekend a warm and inviting one.
5. Surrogate Valentine (Fandor)
Of all the recent festival darlings from the world of Sundance and SXSW, many have hit and hit hard. However, very few have become as beloved and respected as something like the fantastic romantic comedy Surrogate Valentine. Starring Goh Nakamura as himself, the film follows the story of a musician who goes on tour with a filmmaker, only to see an old flame end up back in his life. A really touching and comedic look at love, the picture is beautifully made from director Dave Boyle, and with a runtime of just over 70 minutes, it's one of the breezier and more engaging feature films you'll see this weekend. Currently available on Fandor, the film is a must watch for anyone who is a fan of music, the gorgeous compositions of Nakamura, or just heartfelt romance films.
4. The Snow Flurry (Hulu Plus)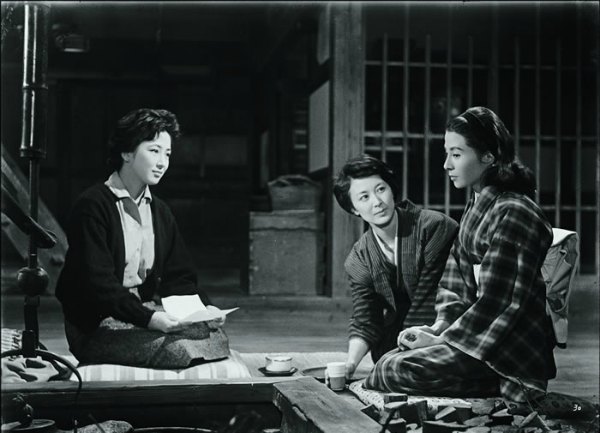 Well, here's your weekly mention of director Keisuke Kinoshita. One of the director's many melodramas, The Snow Flurry is currently available on Hulu Plus via Criterion, and it is a fantastic meditation on loss that is one hell of a representation of the director's work. Following the story of a woman who survives a suicide pact with her husband only to live and raise their child, the picture is a beautifully plaintive look at love and loss, and while it's not as visually inspired as some of the director's work, the photography is so evocative, that it becomes a truly powerful piece. Featuring some truly superb performances and direction, the film is a melodrama that isn't all that mellow about its drama, and makes for one of the most involving films that you'll view all weekend.
3. Short Cut To Hell (Netflix)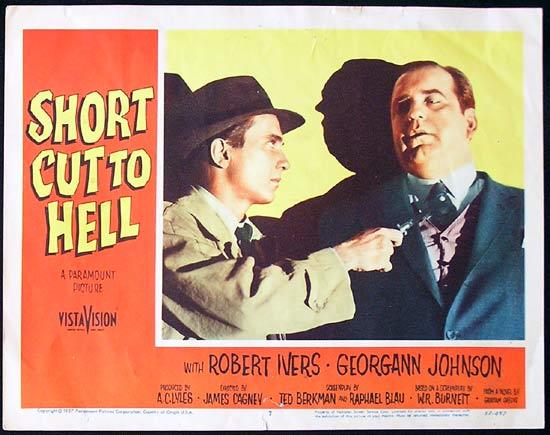 From director James Cagney (that's right, director) the film is a directorial effort from the crime and gangster genre's most influential and important face that may be rife with clichés, but it also oozes style and thrills. Following the story a hitman who goes on the run after being set up by two of his friends after he commits a murder. After snatching up the girlfriend of a detective, the man goes on the run for what feels like a gangster story told countless times, but rarely with as much style. Cagney gets some really good performances out of his relatively green cast, and the action here is engaging and exciting. Not a classic gangster picture like the ones Cagney starred in early on in his career, the film has a great pedigree with Cagney behind the camera, and a novel by Graham Greene being the picture's source material. It's a really interesting film that would prove to be Cagney's sole directorial effort. Never talked about, the print on Netflix is also superb, making this writer wish this sucker could find a home on Blu-ray from some company. Olive Films maybe?
2. Stromboli (Hulu Plus)
http://www.youtube.com/watch?v=jGx2gqsJxik
Sometimes life imitates art, especially when the art being imitated tries so damn hard to be a pure imitation of life. The first collaboration between director Roberto Rossellini and star Ingrid Bergman, Stromboli tells the tale of a woman coming to terms with her life, and attempting to gather the strength to leave it. Concluding with Bergman crossing the literally volcanic landscape of her life, the picture is a stunning feature film that blends Bergman's melodramatic angst and Rossellini's naturalism perfectly. With a real life love affair between the two finding them ostracized by society and ultimately culminating in the two of them breaking apart, the film is a startling piece of work. Simply put, it's a masterpiece.
1. TCM's 31 Days Of Oscar
http://www.youtube.com/watch?v=vYolvIOUMbY
Starting Friday, TCM will begin airing their annual month's worth of Oscar nominees and winners from throughout history, and this year's lineup is starting with a bang. Friday sees the network airing the films Captain Blood and I Am A Fugitive From A Chain Gang, with Saturday proving to be the biggest day of the weekend, with airings of Casablanca, The Maltese Falcon and Mildred Pierce.  Finishing things off for the weekend, musical fans will get a kick out of Sunday's lineup, with showings of The Music Man and My Fair Lady. These 31 Days collections are always some of the most fun and entertaining airings the network will have during the year, and if you haven't seen these films, or any of the ones coming up, make sure to sit down with some loved ones and check these classics out.