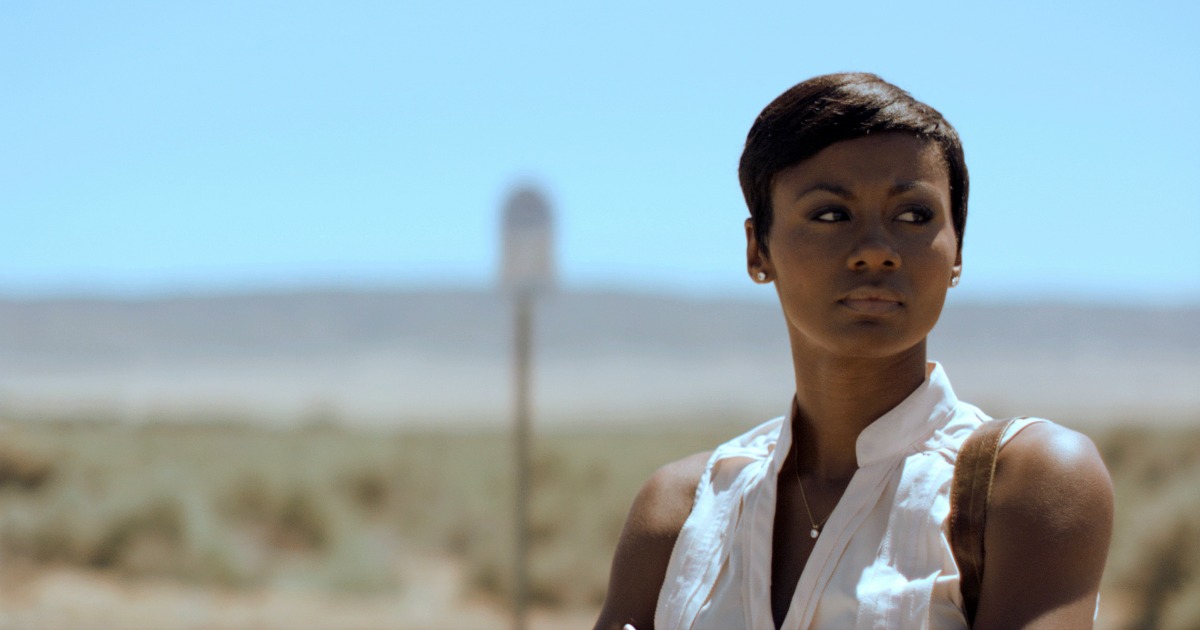 Every day, more and more films are added to the various streaming services out there, ranging from Netflix to YouTube, and are hitting the airwaves via movie-centric networks like TCM. Therefore, sifting through all of these pictures can be a tedious and often times confounding or difficult ordeal. But, that's why we're here. Every week, Joshua brings you five films to put at the top of your queue, add to your playlist, or grab off of VOD to make your weekend a little more eventful. Here is this week's top five, in this week's Armchair Vacation.
---
Broad City (Hulu)
It takes a lot for this writer to fully get behind a piece of television. Not one to be interested in giving large quantities of hours over to one narrative that, upon conclusion, leaves much to be desired (looking at you True Detective), one new comedy is firmly on the schedule of must watch shows. This new Comedy Central series has just started its second season, and creators Abbi Jacobson and Ilana Glazer (also the stars of the show) have firmly planted the show as one of the best currently running comedic TV shows. With an esoteric sense of humor that is as absurd as it is driven entirely by the two leads and a fun sense of style, Comedy Central's newest hit (think Workaholics, but funny) has turned Jacobson and Ilana Glazer into stars and helps prove that while dramatic TV has been called the place where artists go to apply their craft now, comedy is in the midst of a golden age on TV as well.
---
Thief (Netflix)
With Mann's latest film, Blackhat, officially in theaters, we all not only have the chance to see where this legendary filmmaker has gone with his career, but we can look back at where it began. The Criterion-approved Thief is currently available to stream on Netflix, and be it the breathtaking James Caan lead performance that spearheads the film or the fact that, from this his debut feature, Mann's aesthetic was fully formed, this is as remarkable a debut film as there has ever been. A look at an ex-con pulled back in for one final heist, this may sound like a typical piece of noir cinema, but the existential narrative and the dream-like aesthetic make this not only one of Mann's greatest films, but one of the great films of the 80s. Oh, and the Tangerine Dream soundtrack. Now that is a piece of music.
---
Watership Down (Hulu)
There are truly few animated films quite like this legendary piece of work, an unsettling and decidedly bleak masterpiece, if there has ever been one. The second animated film to join the ranks of The Criterion Collection Watership Down is available to stream on the Collection's Hulu Plus page. Originally revealed thanks to their iTunes store, Martin Rosen's adaptation of Richard Adams' classic novel follows a group of rabbits who leave their home to form their own utopian society. A beautiful and in many ways bleak adaptation of this legendary literary benchmark, Rosen's film is one of the most enthralling pieces of animation ever made. A brazen and decidedly dark take on this tale, the film may be a bit tough for very young viewers, but is absolutely worth watching for both adults and some children. Gorgeously crafted, unrelenting and never looking down upon its youthful target demographic, Rosen's film is exactly the type of engaging piece of animation that makes the greatest works within the genre.
---
Still Life (VOD)
While we are still far off from this year's Venice Film Festival, one of last year's festival darlings is now available on VOD and in theaters. From director Uberto Pasolini comes this film, starring Eddie Marsan as a man named John May, a man whose job is to find the next of kin of those who have passed away without anyone by their side. A man with strict principles, the main one being that no person should die without dignity, his life forever changes when a neighbor passes away forcing him to hunt down his family. When he sparks a relationship of sorts with the man's estranged daughter, his outlook on life is forever altered, and the two kindred spirits find solace in one another. A moving and softly spoken picture, Pasolini's film features a fantastic turn from Marsan, who is at his understated best here. Almost too quiet, the film is quaint and while the conclusion may be a bit maudlin, it packs an emotional punch that proves this to be one of the better films you'll see this January.
---
Middle Of Nowhere (VOD)
With her latest film, Selma, now an Oscar nominee for Best Picture, director Ava DuVerney's fantastic 2012 feature, Middle Of Nowhere, is finally available to the general public. The director's second film, this Sundance Film Festival award winner stars Emayatzy Corinealdi, David Oyelowo and Omari Hardwick, and tells the story of a medical student whose life is never the same after her husband is sentenced to eight years in prison. Made for just $200,000, this is one of American independent cinema's great works of this generation, a beautiful film that is as lushly photographed and directed as it is resonant narratively. Corinealdi's performance is unforgettable, a truly star making turn here, a perfect motor to truly drive this character study. A look into a woman on the brink after true trauma, this is a subtle and supple piece of filmmaking that is unlike anything you're bound to watch this weekend.