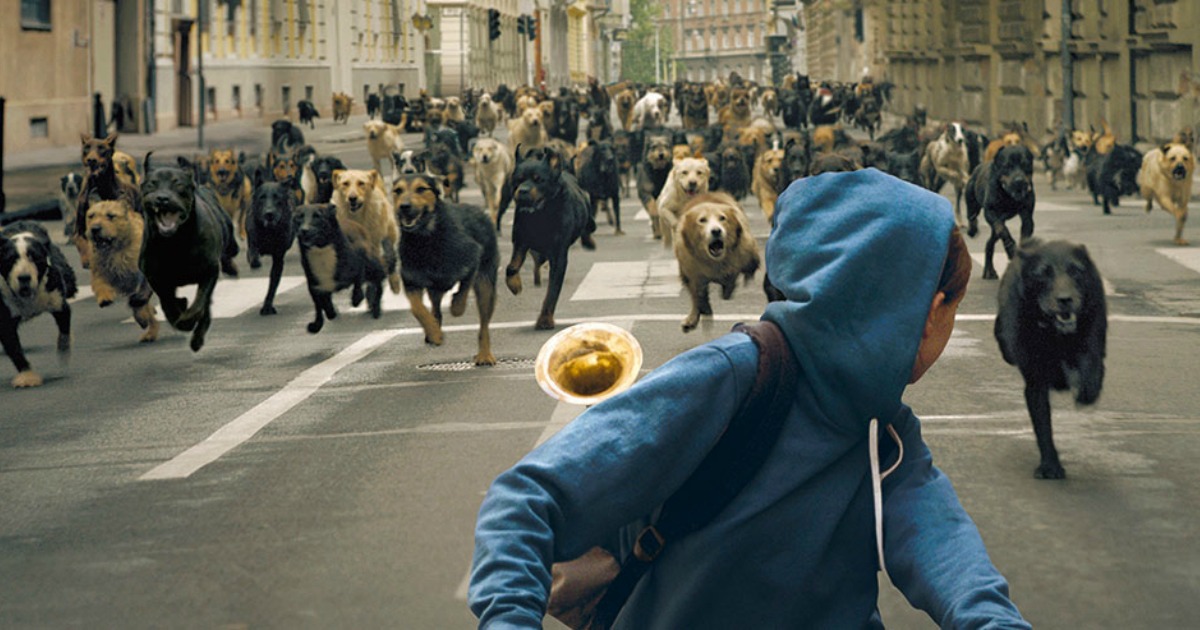 Every day, more and more films are added to the various streaming services out there, ranging from Netflix to YouTube, and are hitting the airwaves via movie-centric networks like TCM. Therefore, sifting through all of these pictures can be a tedious and often times confounding or difficult ordeal. But, that's why we're here. Every week, Joshua brings you five films to put at the top of your queue, add to your playlist, or grab off of VOD to make your weekend a little more eventful. Here is this week's top five, in this week's Armchair Vacation.
---
5. Hercules (Netflix)
Brett Ratner is an interesting filmmaker. Known to many as a rather deplorable hack filmmaker who has more interest in simply making money instead of anything resembling actual cinematic art, Ratner has become a punchline instead of a well respected filmmaker. And yet he gives us films like the Dwayne Johnson-starring Hercules. Not an origin story as much as a tale out of the life of Hercules, we see the legendary character and his gang of misfit warriors attempt to bring peace to a war-torn kingdom, only to have that upended by a king with offset goals and a twisted world view.
Craft-wise, the film is very much a Ratner film, in that there really isn't anything that distinguishes it from, say, an episode of any TV series. Ratner is a "hack" filmmaker. However, what this film is is roughly 90 minutes that is taut, tightly paced, and beautifully action packed. It's a really superb bit of cinematic pacing, and the performances are quite fun and truly enjoyable. It's rich with thoughts on celebrity, and one can't argue with a film that, in a world where any big budget film clocks in at well over two hours, comes in at a tidy 90-or-so minutes.
---
4. Set Fire To The Stars (Netflix)
The debut from director Andy Goddard, this look at the late block of legendary poet Dylan Thomas' life is a startling piece of work. The film finds Thomas coming stateside for his first tour, and Goddard's narrative finds he and the man who has brought him across the pond, and the two performances really drive the picture. Starring Elijah Wood and Ceylan Jones, the film's performances are absolutely top notch. But the direction is also quite great. Goddard's direction is superb, an assured debut for the up and coming filmmaker.
With gorgeous, contrast heavy black and white and some solid costume work really helping to embed the viewer in both the era and the type of cinema this narrative is directly influenced by, the camera is a loving one, and yet one that does help add an ounce or two more emotional gravitas to the picture. Willing to linger on any charater at his weakest moment, much of the all too rare emotional resonance comes from Goddard's direction. Ostensibly two character studies in opposition of one another, the film attempts to follow the trend of biopics set around a moment in one person's life, but is unable to mine either of these men's lives deeply as it attempts to do both concurrently. A solid, if emotionally cold, look at the dangerous, and yet purely human, vice known as hero worship, Set Fire To The Stars is a good debut film that will leave the viewer craving so very much more, having learned not quite enough.
---
3. About Elly (VOD)
Originally debuting on the festival circuit in 2009, where it won awards at festivals like Berlin and Tribeca, Farhadi's film finally arrived in theaters this April, and while that lengthy break in between may leave you wondering about why exactly that gestation period existed, rest knowing that it's yet another masterful piece of work from one of today's greatest filmmakers. Often described as Farhadi's L'Avventura, About Elly tells the story of a group of friends in Iran who take to a Caspian Sea vacation villa for what they hope to be a fun-filled holiday weekend. The titular woman is invited to tag along by a friend, with the hopes that she will hit it off with one of the groups available members.
However, while the men of the group are playing a game of volleyball, one of the children get too close to the water and nearly drown, sending the mood of the vacation spiraling down into a mess of accusations, lies and anger. Haunting and genuinely thrilling for much of its two hour runtime, Farhadi's 2009-made film is a timeless meditation on the power of lies and proof that Iranian film may very well be the most intellectually intriguing in all of world cinema.
---
2. White God (VOD)
From Kornel Mundruczo comes White God, one of the more entrancing pictures of this still very young year.  The film introduces us to precocious 13 year old Lili, who has her life forever changed when her dog Hagen is forced out of her grasp. Due to her pup being of mixed descent, Hagen is taken away from her and what follows is the beautifully told journey the pair take to once again be together. Pairing one youth's coming of age with her furry best friend's fight for survival, White God is an emotionally rich and unflinching drama that is both intellectually stimulating and genuinely rousing.
Hell, there's even a chase sequence that could stand as worthwhile study material for action filmmakers looking to craft an interesting and cogent set piece. Despite being a prestigious, award winning festival darling, this film may very well get lost in the shuffle of the current Summer film season. While it lacks men and women in capes and cities being destroyed without much if even a blink from a viewer, Mundruczo's brilliant return to cinemas has more heart, energy, action film brawn and art film brain to leave any viewer shaken at their core.
---
1. Da Sweet Blood Of Jesus (Netflix)
While it's been available on VOD for some time now, Spike Lee's latest unsung gem is now also available on Netflix, and is one of the best films currently available on the service. A remake of the beloved cult horror film Ganja and Hess, this is a nightmarish vision unlike anything we've seen from Lee. Lee's picture is intimate and has an undercurrent of anger to it that is delicious to anyone willing to gnaw on it for a moment. Impressionistic and brazenly surreal, this is Spike Lee as we have rarely seen him.
Including a film like Red Hook Summer, it appears as though Lee, in this age of crowd sourcing and shoe string budgets, has found a new life, one of experimentation and breathless looks at the minority experience. An acquired taste, this is a film that will be as polarizing as they come. Stuffy and structured at a snail's pace, this is an erotic horror picture that will have Jean Rollin fans buzzing, and Spike Lee acolytes aching to see what the filmmaker has up his sleeve next.