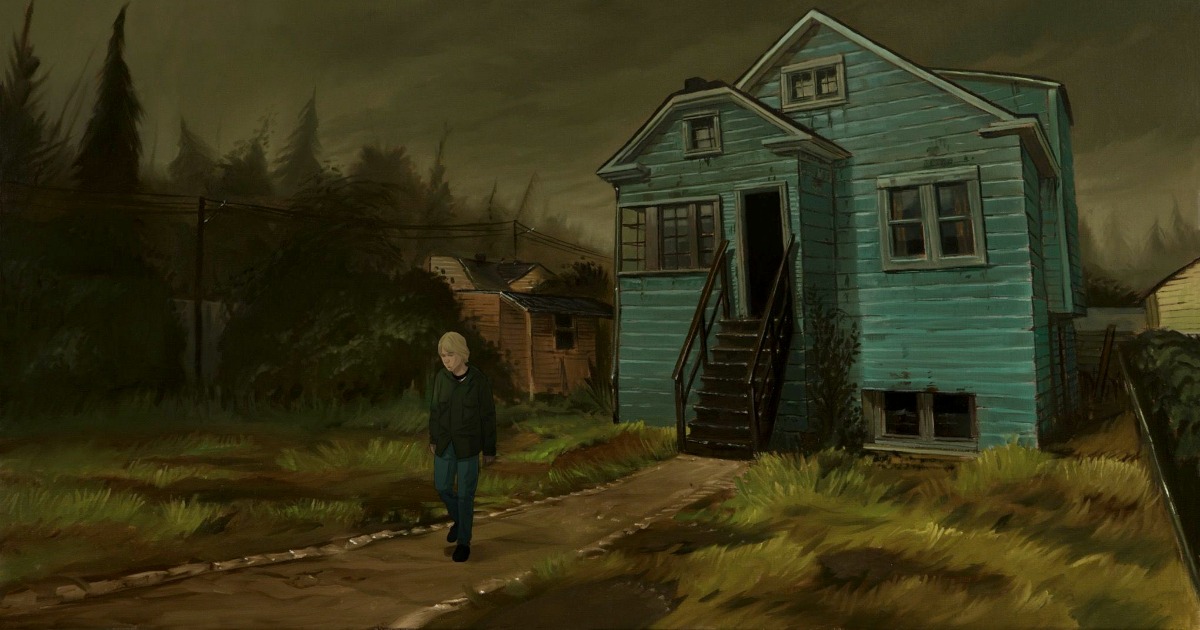 Every day, more and more films are added to the various streaming services out there, ranging from Netflix to YouTube, and are hitting the airwaves via movie-centric networks like TCM. Therefore, sifting through all of these pictures can be a tedious and often times confounding or difficult ordeal. But, that's why we're here. Every week, Joshua brings you five films to put at the top of your queue, add to your playlist, or grab off of VOD to make your weekend a little more eventful. Here is this week's top five, in this week's Armchair Vacation.
---
5. Kurt Cobain: Montage Of Heck (HBO G0)
When thinking of brilliant artists gone far too soon, few names come to mind quicker than Kurt Cobain. The iconic leader of Nirvana who took his own life at the age of 27, just following the launch into superstardom for he and his influential grunge group. Since his death, he has been the subject of non-fiction and fiction alike, however, few have been as informative and even fewer have had as first hand an account of his life as Brett Morgen's new film. Yes, it is a story that we've seen told in films ranging from Gus Van Sant's masterpiece, Last Days or the still-seminal documentary About A Son, but what makes Morgen's new film special is the archival footage we become privy to. With audio recordings of Kurt that receive some stunning animation, to the journal entries that have become so very important to understanding this man, to footage of he and wife Courtney Love, the access here is what makes it. The talking head interviews are lacking and do not offer nearly the level of insight one would hope, but for the access, this is one of the more important looks at Cobain and his life. A must see for music hounds.
---
4. The Blue Room (Netflix)
For many, the name Mathieu Amalric (if it brings to light anything at all) will spark images of him as a thespian with enough range to go from a film like The Diving Bell And The Butterfly to the lead villain role in a blockbuster like the James Bond film, Quantum Of Solace. However, few realize that he's not only a beloved actor in front of the camera. An award winning filmmaker in his own right, Amalric has taken to the world of erotic thrillers for his latest film, an icy cold chiller entitled The Blue Room. This non-linear narrative tells the story of two married people in the midst of a torrid love affair all their own. Julien (Amalric) and Esther (Stephanie Cleau) are introduced to us during one of their afternoons together, without any insight into their time spent prior to their triste starting. Over the next, briskly paced 75 minutes, we are given insight not as to where these two fell for one another, or how, instead the reminants of their lives after something seedy and apparently law breaking occured. Told in a rather entrancing non-linear structure of flashbacks interspersed with gingerly moving forward action, this lushly crafted film is ultimately a compelling meditation not on modern romance, but the dangers of romance when not found on the same level between partners.
---
3. Sense8 (Netflix)
In the Wachowski's, I trust. The main creative force behind one of Netflix's most talked about new series (along with J. Micheal Straczynski), the pair of siblings have become something of polarizing auteurs with filmic gems like Speed Racer, Cloud Atlas and this year's stunningly absurd Jupiter Ascending. Now they've taken to Netflix to tell a story about 8 people who are connected in a way mentality that is relatively hard to explain in the brief write ups featured on this list. Having gotten some relatively mixed-to-negative reviews, the show far exceeding expectations for this writer, and is an absurdly structured piece of science fiction, but never feels as though the viewer is out of the hands of their guide in this world. The Wachowski siblings are as assured science fiction storytellers as we have today, and this is an epic yarn that is an absolutely gorgeous look at the connection between people, in many ways feeling like an action-TV series spin on a film like Cloud Atlas.
---
2. The Yes Men Are Revolting (VOD)
When one thinks of activists, one thinks of youthful 20-somethings with full tanks of gas in the system, ready to take the world head on. However, they just like any other human age, and mature in unexpected ways. That's where the beauty of this new film in the Yes Men series comes. For those who aren't familiar, this duo of activist pranksters try to take on government, economic bodies and conglomerates through the use of elaborate hoaxes, pranks and most importantly, good old fashioned satire. This new film sees them doing that in various comedic and enlightening ways, but with new roadblocks. More a film about aging than activism, the film is the series' most human portrait of the two men at its core, and also one of the more enlightening looks at the human experience that you'll see this year. Superb little documentary.
---
1. 54: The Director's Club (VOD)
Topping this list is one of the most unexpected releases around. After debuting at this year's Berlin Film Festival, the new director's cut of this cult classic is not only the best thing you'll see this weekend, but one of the biggest shifts in quality in recent memory. While the original cut has gained some popularity, this queer cinema masterpiece comes to new, vital life in this new cut. Truly opening up the film and adding some much needed depth and energy, director Mark Christopher has now turned his picture into a definitive look at this era, and a thrillingly resonant tale of love. The performances here come to life thanks to this new 44 minutes which has been edited into the picture, and Christopher (who also wrote the picture) proves to be a quietly talented filmmaker that just happened to see his project get butchered by a studio unsure of exactly what they received. This is absolutely one of the best films to be released in 2015.