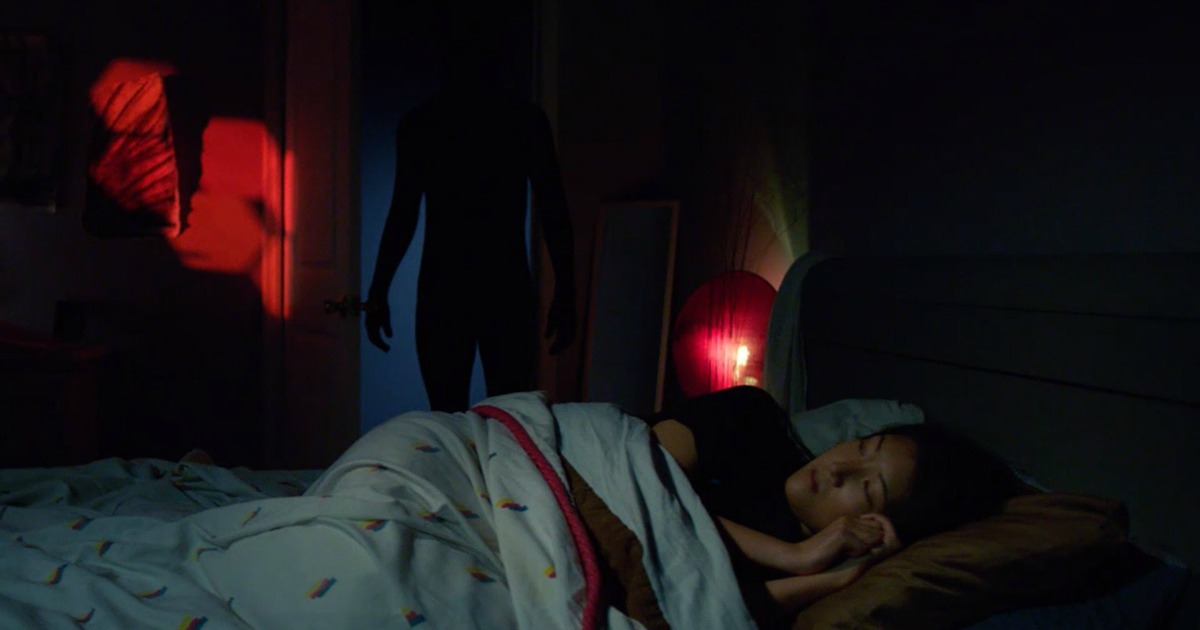 Every day, more and more films are added to the various streaming services out there, ranging from Netflix to YouTube, and are hitting the airwaves via movie-centric networks like TCM. Therefore, sifting through all of these pictures can be a tedious and often times confounding or difficult ordeal. But, that's why we're here. Every week, Joshua brings you five films to put at the top of your queue, add to your playlist, or grab off of VOD to make your weekend a little more eventful. Here is this week's top five, in this week's Armchair Vacation.
---
5. Ballet 422 (VOD)
There are very few things in this world quite like the birth of a new creative venture. Be it the making of a film, the writing of a new novel or the painstaking artistry that goes into the crafting of a new sculpture, watching an artist or group of artists is as exciting an event as one could ever possibly imagine. And it only gets more enthralling when the ability of the people behind the art increases. And that brings us to the inner workings of professional ballet and the newest documentary from filmmaker Jody Lee Lipes. Entitled Ballet 422, Lipes' new film is named after the New York City Ballet's 422nd original ballet, the very piece of work that we get to watch come to life from its infancy in the rehearsal stage, all the way to its world premiere. Drawing from the world of cinema verite, the film uses longer takes and an intimate frame to tell this story of a creative venture from infancy to adult hood. Breathlessly crafted and thematically rewarding, this is a glimpse into a rarely seen world that should be viewed by anyone, be it someone with an interest in ballet or someone new to the art.
---
4. Rosewater (Netflix)
When you think of Jon Stewart, you think television funny man and political pundit, right? Well, with his run on The Daily Show coming to an end in a matter of months, you may be thinking of him as a filmmaker relatively soon. His debut feature is currently available on Netflix, and it's a shockingly well made piece of work. Based on the life of Maziar Bahari, who was imprisoned in Iran after an appearance on Stewart's show led authorities to believe him a spy, the film stars Gael Garcia Bernal and while his performance in many ways steals the show, Stewart isn't a hack behind the camera. Beautifully made and lushly composed, the film is an unforgettable character study and one of the better "based on a true story" pictures in recent memory. The film seemed to be forgotten last year despite having Stewart as director, but with it now available on Netflix that will hopefully change.
---
3. Nightcrawler (Netflix)
Speaking of underrated films from 2014, this may take the cake. Also on Netflix, Dan Gilroy's debut feature takes a career defining turn from one Jake Gyllenhaal and help turns it into the driving force behind a minor masterpiece. A film entirely of its time and taking more than a touch of inspiration from a film like Martin Scorsese's The King Of Comedy (Taxi Driver garnered much of the comparison to this film but that's a simple, almost superficial comparison when this is far closer to a different Scorsese/De Niro masterpiece) this is a film for this time and place. One of the most composed and stunningly rendered films of last year, Gilroy proves to be truly fantastic behind the camera, and the screenplay here is an absolute wonder. Under seen last year despite numerous high rated notices, this is easily one of the great unsung gems of this decade and needs to be seen to be believed.
---
2. Zero Motivation (VOD)
Another one of last year's most underrated gems is now finally available on VOD, and is one of the best films you'll see all week. Entitled Zero Motivation, this breathless comedy introduces us to a platoon of young female Israeli conscripts, who pass the time each day by defying their leader, breaking records on Minesweeper and trying to deal with the day to day happenings on their remote military base. The crux of the film centers around best friends Zohar (Dana Igvy) and Daffi (Nelly Tagar), the ring leaders of this rag tag group that is running amok under the "guidance" of their senior officer Rama (Shani Klein). These three women are given one segment of this picture, with the film's 100 minute run time feeling like a collection of three fantastic episodes of a television miniseries.  A beautifully made comedy that isn't afraid to take a spin to the dark side, director Talya Lavie gives us a fantastic screenplay that is only elevated by a pair of lead performances that deserve more attention.
---
1. The Nightmare (VOD)
Sure, I may have already written at length about how masterful this haunting experiment in craft from director Rodney Ascher may very well be, but that was a theatrical review, and you all need to understand that it's currently on VOD, therefore there are no excuses for not watching it. A far cry from the video essay that one could describe, rightfully so, Room 237 as, The Nightmare takes the same multi-focused approach as it tells the story of eight people and their battles with sleep paralysis. Giving us a glimpse as to who these men and women are instead of leaving them as simply voices like those in his previous film, Ascher's latest takes a look at these various encounters with the occurrence, with voices ranging from Michigan to the UK, culminating in one of the few documentaries that will truly be able to leave the viewer grabbing their arm rest tightly in fear. With re-enactments taking place on a deeply troubling and almost German Expressionist-influenced set, the film is a haunting piece of craft from a filmmaker truly spreading his wings here. Gorgeously crafted and nightmarishly lit, the film has a dream-like aesthetic, with a camera floating around the space, even occasionally bringing Ascher himself into frame to either ask a question or give his take on the subject. It's truly a startling piece of work.