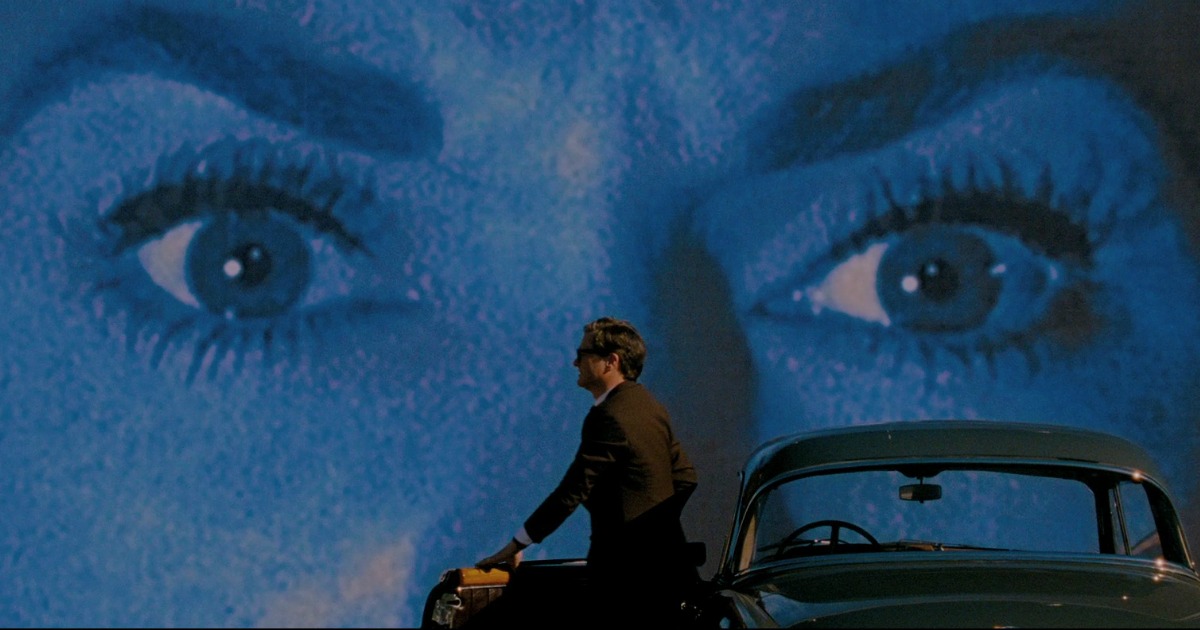 Every day, more and more films are added to the various streaming services out there, ranging from Netflix to YouTube, and are hitting the airwaves via movie-centric networks like TCM. Therefore, sifting through all of these pictures can be a tedious and often times confounding or difficult ordeal. But, that's why we're here. Every week, Joshua brings you five films to put at the top of your queue, add to your playlist, or grab off of VOD to make your weekend a little more eventful. Here is this week's top five, in this week's Armchair Vacation.
---
5. Doomsdays (VOD)
While post-apocalyptic action films seem to be all the craze in modern action cinema, few genres have taken to the moments before the apocalypse, let alone comedic ventures. However, from director Eddie Mullins comes this self described "pre-apocalyptic comedy," Doomsdays. The film introduces us to two roaming squatters named Dirty Fred and Bruho, as they travel through the woods staying the night at various empty homes. When they come across a hungover young man and a beautiful woman, they take on these two  by introducing them to this life of freedom. However, why do they do this? Despite being a solid comedy that is as dry as the back half is genuinely laugh inducing, the film has a haunting sense of dread over its head as the main reason behind their lifestyle choice is that the world is on the brink of complete and utter collapse. Genuinely funny, and shockingly well crafted, this comedy will take a good 20 minutes to really get a hold on, but come the start of the second act, it's a truly superb and underrated indie comedy.
---
4. Gaming In Color (VOD)
Speaking of underrated indie releases, one of the year's more enlightening and shockingly moving documentaries is currently available on VOD. While it may sound like just another documentary on the video game industry, this is a decidedly more important piece of sociological discussion. Through various talking head interviews with game creators, journalists and players alike, this new documentary takes us on a journey into the world of LGBT gaming. Be it games built specifically for that community or the lack thereof, this film is a deeply entertaining and even more so stimulating piece of non-fiction, that takes a still very young medium and discusses its impact on one of today's hottest debates: the role of media in the LGBT community. It's a film that has fantastic energy and vitality despite its relatively standard issue documentary design, but in that life and heart there are some truly unforgettable discussions of the importance for minority support in popular culture.
---
3. A Single Man (Netflix)
Thankfully, among the numerous great films that have been added recently to Netflix, one of this generation's most beautiful and haunting meditations on grief and life is available to stream for subscribers. Also available on VOD across platforms, Tom Ford's debut film starring Colin Firth as a school teacher whose lover has recently died in a car crash is one of the 2000's greatest feature films, and easily one of the strongest and most assured debut films cinema has ever seen. Very much drawing from the gorgeously designed and costumed world of fashion and their advertising (he's been the creative designer for such labels as Yves Saint Laurent), the real beauty here comes from Firth's career-defining performance. A performance that is as full of heart and life as it is full of melancholy and real tactile sadness, there are few performances as layered and truly resonant as what he put in here. Matthew Goode as his lover is also utterly fantastic, and their few interchanges are some of the most devastating glimpses into a relationship as you'll ever see. It's truly a masterpiece and one of this century's greatest achievements.
---
https://www.youtube.com/watch?v=10ucwHW7Qj8
2. The Marvelous Misadventures Of Flapjack (Hulu)
Now for something decidedly less haunting, and a little more comedic. One of Cartoon Network's many great animated series is on Hulu Plus as I write this, and the world of Flapjack is one you'll never want to escape. Telling the story of Flapjack and his right hand man, Captain K'nuckles, the show is a relatively typical kid's show in that it runs for 22 minutes and is built around various morals, but that's about where the normality ends. Anarchically drawn and having the energy of a coked up ferret, the series draws from the same sense of anarchy that has turned this generation of child-focused animation into one of the most original and inspired generations of animation ever. Set in the rustic Stormalong Harbor where whales not only talk but they become the adoptive mother of our lead, this is one series that adults and children alike will be able to enjoy, and with Hulu Plus carrying a full catalog of episodes, this is one that should absolutely be tossed onto the "must-binge" list.
---
1. God Loves The Fighter (VOD)
Rounding out this week's list is a film unlike any you're bound to see this year. Set in Port of Spain, Trinidad, this City Of God-esque journey into the gritty urban landscape of Trinidad stars Lou Lyons as King Curtis, a poet who becomes our guide as he narrates the tales that have flooded the headlines in one of the area's worst slums. Very much influenced by the above modern classic, the film takes cues from that film as well as the later work of the late Tony Scott, and uses this kinetic vitality to tell some truly unforgettable stories. A film that will hopefully find an audience now that it is readily available on VOD, this is a glimpse into a world that rarely ever gets discussed, and one that is as troubling as they come. With moments of true pure highs and some troubling lows, this is one of the best new releases currently available on VOD.