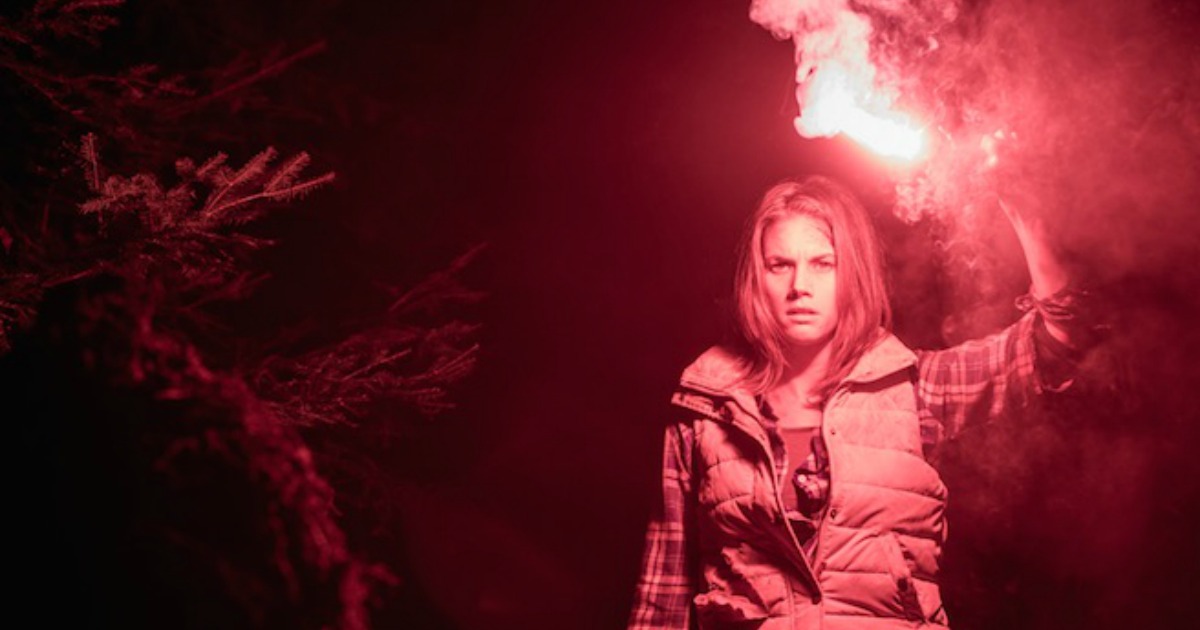 Every day, more and more films are added to the various streaming services out there, ranging from Netflix to YouTube, and are hitting the airwaves via movie-centric networks like TCM. Therefore, sifting through all of these pictures can be a tedious and often times confounding or difficult ordeal. But, that's why we're here. Every week, Joshua brings you five films to put at the top of your queue, add to your playlist, or grab off of VOD to make your weekend a little more eventful. Here is this week's top five, in this week's Armchair Vacation.
---
5. 52 Tuesdays (Fandor)
Sometimes cinematic experiments can come off as gimmicks instead of actually intriguing creative choices. With how hard the fact that Richard Linklater's Boyhood was made over 12 years, one may be initially adverse to films with that type of creative choice behind their creation. However, director Sophie Hyde has broken through that with her latest film, the breathtaking 52 Tuesdays. Shot over one year, for 52 straight Tuesdays, the film introduces us to James, an Australian mother undergoing a gender transition, and the relationship she shares with her teen daughter, Billie. The film is a breathtaking and emotionally powerful look at this singular journey, and with two lead performances from Del Herbert-Jane and Tilda Cobham-Hervey, this is a beautifully layered and crafted motion picture. Unfortunately, the film will likely go overlooked save for the most studied art house attendants, unless you're currently a Fandor user. Available to stream this very weekend, the film is easily one of the biggest surprises so far, as this tale of a mother and daughter coping with a separation (the main narrative thrust revolves around the two meeting every Tuesday following Billie's moving in with her father) is one of the most touching and resonant dramas in some time.
---
4. Manuscripts Don't Burn (Hulu)
Based, at least conceptually, around a decade long series of murders and disappearances that involved roughly 80 dissident artists, the film follows the story of a writer named Kasra who is working on a memoir that includes a story about him witnessing the attempted murder of 20 artists and intellectuals by a staged bus crash. Trying to see his daughter one last time, he cuts a deal with an official where he will give him a copy of the manuscript for the ability to leave the country. However, to save himself some wiggle room, he's sent copies to two fellow artists, in what sounds like a relatively fool-proof plan. But not in Iran. Not with an omnipresent government. Not under oppression. Rasoulof, a contemporary of iconic Iranian filmmaker Jafar Panahi, crafts something greater than a film here. A political statement, Rasoulof's film is as close to real revolution as cinema can get. An unforgettable look at creativity under oppression, this is proof that there is no more vital a film landscape than that of Iran.
---
3. Bite Size (VOD)
Our youngest generations are facing quite an uphill battle. A population of humans with seemingly little interest in keeping a healthy planet and environment for them to thrive in, their very own health is under attack with a childhood obesity epidemic that has become as talked about a social issue as we have. Director Corbin Billings takes this issue head on in his new documentary, Bite Size. One in three children are overweight. And that number isn't on a downward tick. This film gives these children the chance to speak. Coming from the point of view of four different children of different diverse backgrounds, the film is a superbly made issue documentary that gives a glimpse into the lives of children who are becoming nothing more than a statistic in an ever growing epidemic facing the youth of this nation.
---
https://www.youtube.com/watch?v=-ihmMXkLkFg
2. Adua And Her Friends (Hulu)
This film stars Marcello Mastroianni and Simone Signoret. That's all that needs to be said, right? Well, if you need more convincing, here it is. Coming from director Antonio Pietrangeli, this underrated gem of Italian cinema follows four women of the night who have their lives flipped upside down when Rome installs a law closing all of their bordellos. A truly superb piece of Italian neo-realism, this is a stunning and unsung black and white gem that is now available to stream as part of Kino Lorber's Hulu Plus page. Pietrangeli is a name relatively unknown to American audiences, and this is as engaging a film as the director gave the film world. With two fantastic performances from two of Italy's greatest thespians, this is one that will have cinephiles and broader audiences buzzing, if only they would give it a chance.
---
1. Backcountry (VOD)
With spring on the horizon, and camping season looming, what better than a journey into the woods, to make you anxious for the upcoming months? If that's what you're looking for, stay the hell away from this brutally unsettling piece of horror. Telling the tale of a pair of campers whose journey into the depths of the woods goes sour when they encounter a bear, this is yet another great horror film to arrive stateside in the early portion of this year. Likely to get forgotten opposite the critical darling It Follows (which expands to more theaters this week in anticipation of its pending VOD release), this is one that genre hounds will chew up with anarchic glee. A wonderfully crafted descent into total terror, this is just one of the many films arriving on VOD in this first quarter of 2015 that screams to not only be seen, but actively discussed as well.