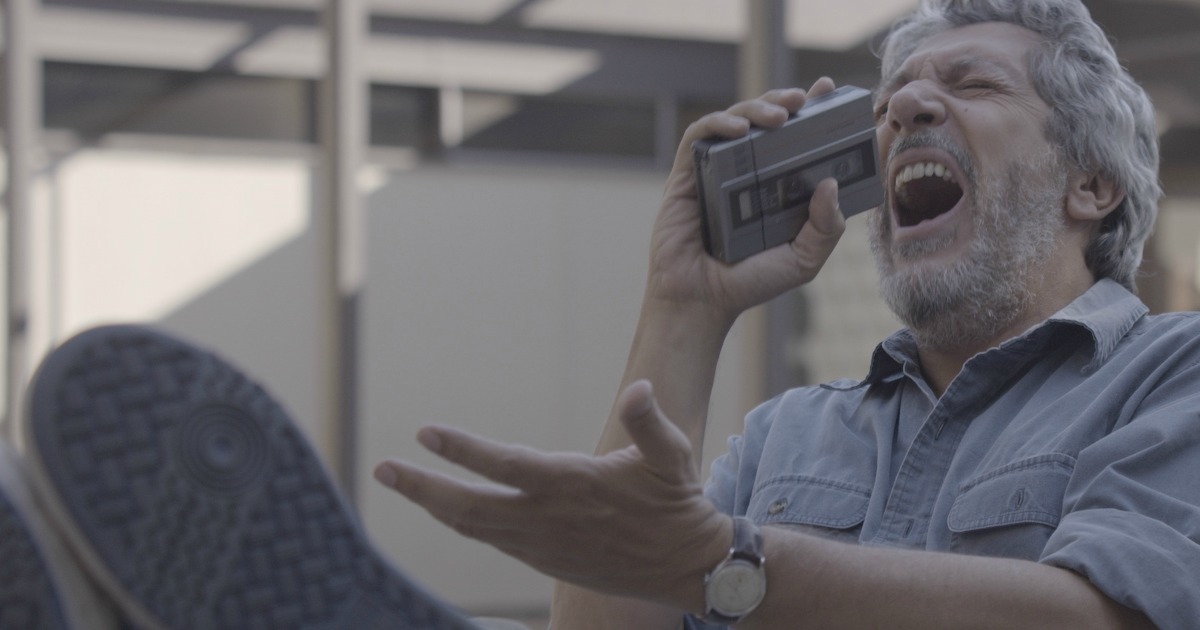 Every day, more and more films are added to the various streaming services out there, ranging from Netflix to YouTube, and are hitting the airwaves via movie-centric networks like TCM. Therefore, sifting through all of these pictures can be a tedious and often times confounding or difficult ordeal. But, that's why we're here. Every week, Joshua brings you five films to put at the top of your queue, add to your playlist, or grab off of VOD to make your weekend a little more eventful. Here is this week's top five, in this week's Armchair Vacation.
---
Reality (VOD)
There are few filmmakers alive quite like Quentin Dupieux. After films like the enigmatic cult classic Rubber, the director has become one of the most intriguing, if uneven, voices in the world of film today. And he's back with what may be his most obtuse picture yet. Modeled stylistically after the types of '70s science fiction pictures he's been obsessed with throughout his career so far, the film is a nesting doll of narrative.
After a young girl discovers a VHS tape inside the stomach of a dead pig, we go on a journey involving a TV show host who may or may not be suffering from a rash caused by the rat suit he wears on air, a filmmaker looking for a perfect groan for his zombie film, and a young girl who just wants to discover what's on this mysterious tape. It's a troubling and darkly comic picture that is beautifully made. Not everyone's cup of tea, this is the type of film one needs to give themselves entirely over to to truly take it on intellectually. It's a troubling film to watch, and one could argue it's a tad over long, but with stunning photography and some really engaging performances to boot, this is unlike anything you'll see this entire year.
---
Feet First (Hulu)
One could argue that there is no better way to spend a weekend evening than enjoying the work of Harold Lloyd. While his silent pictures are the stuff of cinematic legend, many film fans are unfamiliar with his work after the advent of sound. One of his most popular features has recently been added to Criterion's Hulu Plus page, and this tale of a shoe salesman who plays up a millionaire persona to impress a woman he has fallen for is as good an introduction as there is.
While an argument could be made that the rise of sound crippled a lot of silent actors, the charm of Lloyd's work transcends the generational gap, and those who enjoy Lloyd's simplistic take on comedic gags will find a lot to enjoy here. No comedian of his era did the romantic comedy better, and this is as good as Lloyd's sound work would get, outside of a genuine masterpiece like The Milky Way.
---
Mommy (VOD)
It's hard not to be jealous of Xavier Dolan. A darling of the world cinema scene and a staple at festivals like Cannes despite having yet to break into his 30s, the youngster's latest film is now available stateside on VOD, and it marks possibly his most mature work to date. Telling the story a widowed mother and her son as they try to make the most out of a life that has seen them hit as close to rock bottom as a family can, the film features Dolan staple Suzanne Clement as a neighbor that changes this family's life forever, who herself gives a breathtaking performance opposite equally fantastic stars Anne Dorval and Antoine Olivier Pilon.
Arguably his most assured picture and one that sees him experiment with the 1:1 aspect ratio, the film features some powerful familial drama, and sees a strength of vision that should in no way be possible for a filmmaker who was 25 when this debuted. Driven by a haunting story and some stunning performances, this is hopefully just one more masterpiece in a long line of stunning pictures from a director who will hopefully be giving us classics for decades to come.
---
In Country (VOD)
For the men seen in this fantastic new documentary, war may be hell, but it's also a home and safehaven. Taking one weekend out of each and every year, a group of men ranging from Iraq veterans to simple combat enthusiasts take to a forest in Oregon to re-enact events from the Vietnam War. A battle this entire nation would be happy to wipe out of the history books entirely, this willingness to annually bring back to life the events of this war is central to this haunting new documentary, from director Mike Attie and Meghan O'Hara.
Giving us little glimpses into a handful of these men, In Country is a difficult film, a film that gets to the root of what seems to compel people to glorify and romanticize war, taking a simplistic style to give room for these stories to truly come to life. Briskly paced and a relatively quick watch at just a tad over 80 minutes in length, this is a unique and unforgettable look at the fog of war and what makes battle romantic to a section of humanity.
---
One From The Heart (YouTube)
In Francis Ford Coppola I trust. A filmmaker who has become the butt of many jokes for film fans who don't appreciate his brazen style and disinterest in crafting conventional pictures, there are few directors who have become as important and influential as he. Despite admitted failures (Jack may very well be the worst film ever made, and there is only a smidge of sarcasm in that statement), he has seen a revival of sorts with underrated gems like Youth Without Youth and cult classic Twixt. However, one of his greatest and most underrated efforts is this musical, one that needs to be discussed with the most beloved of his canon.
A musical unlike any you've ever seen, this neon-lit masterwork sees Coppola at his most experimental, and while it doesn't transcend genres like his work in the Godfather series, musical fans will see this as the beautiful world of Broadway brought directly to the big screen. Staged effortlessly, this tale of love in Las Vegas is one of modern cinema's greatest musical achievements.