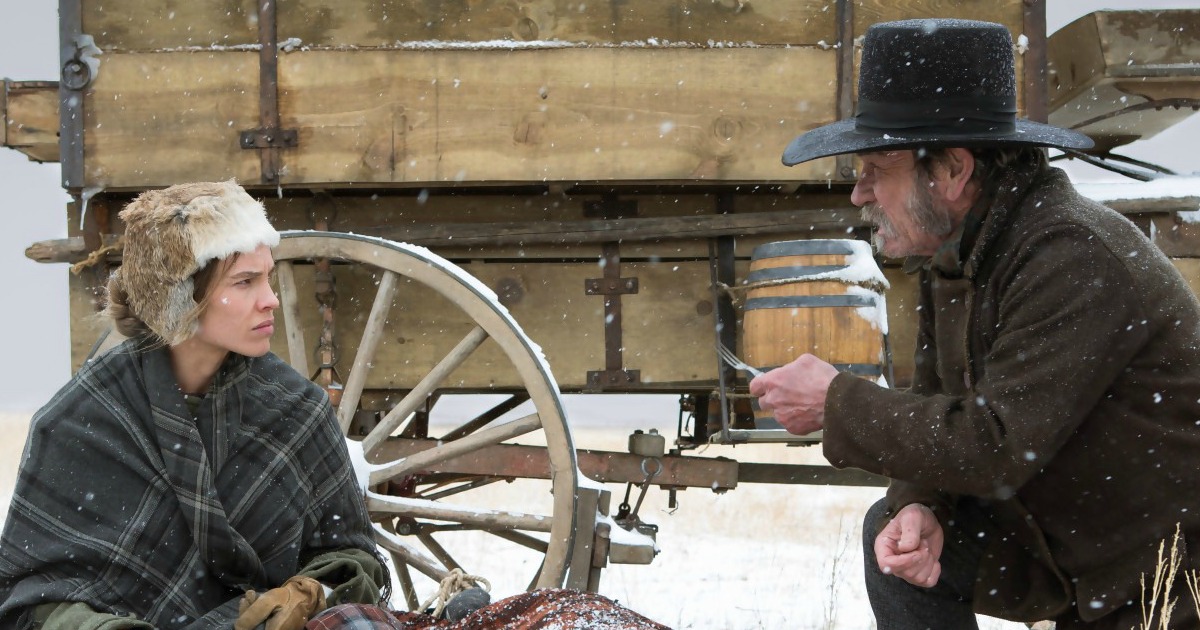 Every day, more and more films are added to the various streaming services out there, ranging from Netflix to YouTube, and are hitting the airwaves via movie-centric networks like TCM. Therefore, sifting through all of these pictures can be a tedious and often times confounding or difficult ordeal. But, that's why we're here. Every week, Joshua brings you five films to put at the top of your queue, add to your playlist, or grab off of VOD to make your weekend a little more eventful. Here is this week's top five, in this week's Armchair Vacation.
---
5. The Liberator (Netflix)
While the idea of the historical epic has the ability to turn off a few cinephiles, this is a real gem of a film. From director Alberto Arvelo, The Liberator follows the story of one Simon Bolivar, with beloved Venezuelan thespian Edgar Ramirez in that very role. Epic in its narrative, the film tells the story of Bolivar, one of the most important figures in all of Latin American history. An influential part of the fight for independence against the Spanish crown, Bolivar is the central figure of the film, and we see his rise and fall all within this gorgeous and engrossing historical epic. Shot between 13 different locations by director Arvelo, this is a truly fantastic meditation on a political icon, one of the most important figures in all of Latin American history. Both the film's director, and it's dense cast led by Ramirez, are fantastic, and Timothy J. Sexton's screenplay is top notch. Director of photography Xavi Gimenez proves to be the film's real unsung hero as well. Toss in production work from one Paul Denham Austerberry, and you have a film that is a triumph of cinematic craft across the board.
---
4. Fruitvale Station (Netflix)
From writer/director Ryan Coogler comes this haunting true story of the final day in the life of a man named Oscar Grant. For much of the picture we simply see him as he floats through his life, and thanks to a star making performance from Michael B. Jordan, it's a powerful and deeply resonant bit of neo-realist storytelling. However, Grant's story takes a turn when confronted by BART officers in Oakland, CA. Grant is ultimately gunned down by one of the officers, and the story to this day is surrounded by controversy. With race and racially-charged violence covering our news broadcasts seemingly day after day, this is one of the more topical and deeply resonant motion pictures of the last handful of years. Coogler's screenplay is top tier, and his direction of the film is subtle and enveloping.  A Cannes darling itself, having won the Best First Film award in the Un Certain Regard sidebar in 2013, why not honor this year's festival with one of the festival's recent gems.
---
3. Late Phases (Netflix)
With critical darlings like The Babadook making waves, one of last year's more intriguing genre pictures is currently available on Netflix in the form of director Adrian Garcia Bogliano's Late Phases. When blind Vietnam vet Ambrose moves into a new home only to be attacked by a mysterious creature during his first night there, he and his new home of Crescent Bay are forever changed. A bombastic bit of genre filmmaking from one of today's most interesting horror directors, Late Phases is a really fantastic little film that has seemingly gone unnoticed among the late year award darlings. Driven by a fantastic lead performance from Nick Damici, this is a character study in the body of a horror film, and with some fantastic photography and effects work this is one of the more interesting and entrancing genre films of the year. It's been a rather superb year for genre cinema, and this is without a doubt one of the smaller, and more intriguing, pieces of work.
---
2. Rabbit Hole (Netflix)
Every cinephile has the director that they wish would work at a higher clip. This writer's choice for filmmaker who needs to be making more films is John Cameron Mitchell. While he's currently working on an adaptation of How To Talk To Girls At Parties, the last we saw of the auteur was the brilliant 2010 film, Rabbit Hole. One of this decade's great achievements, the Nicole Kidman-led look at a family's journey to rebuild following the death of their child sees Mitchell at his most assured, humane and mature. While his previous films see a filmmaker exploring taboo, this is a devastatingly raw and tactile look at grief and humanity. Led by Kidman's towering performance, this is a wonderfully crafted work, one that feels as though it will remain poignant for a long time to come.
---
1. The Homesman (Netflix)
Every year gives the film world a handful of truly underrated gems, that either get looked over by mainstream audiences, or are thrust to the wayside by critics seemingly too busy to take a chance. Tommy Lee Jones gave us one of those unsung pictures last year with his latest directorial effort, this stunning take on the Western genre. After saving the life of a man (Jones), a woman (Hilary Swank) talks the claim-jumper into helping her escort three women to safety. A beautifully crafted meditation on the Western genre, this gorgeously made feature yet again proves that Jones is one of cinema's great actors-turned-directors, and that Swank is very much a legend in her time. With a black sense of humor and one of the great endings of 2014, Jones' latest effort proves both that the Western genre is still alive and well, and that more often than not the best films are the ones you don't see coming.