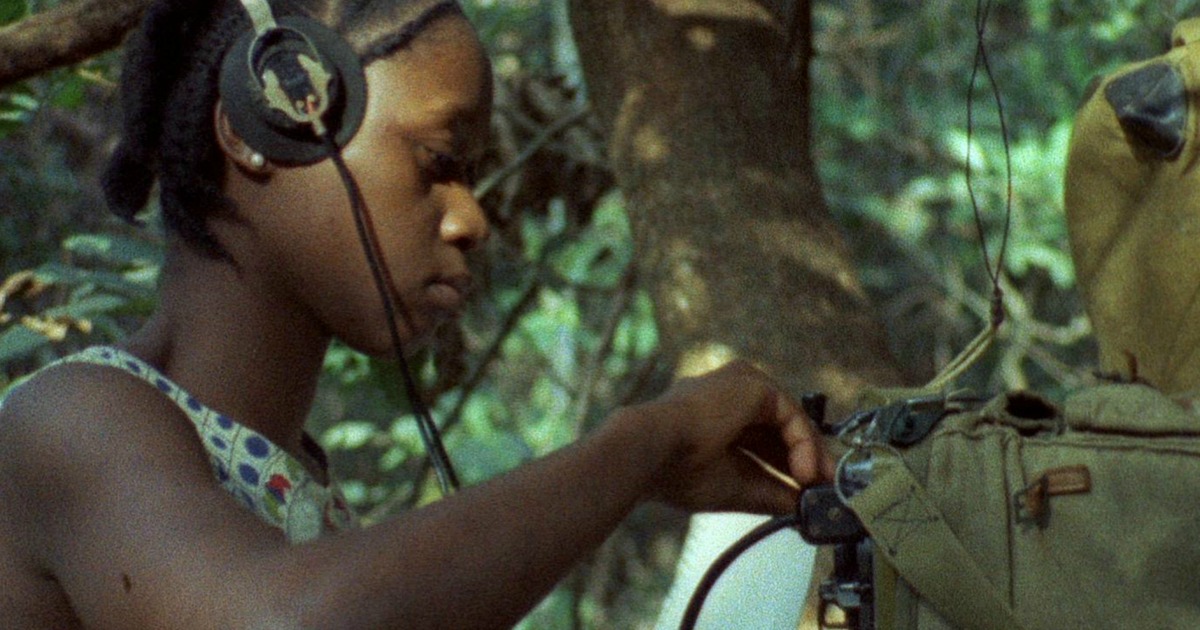 Every day, more and more films are added to the various streaming services out there, ranging from Netflix to YouTube, and are hitting the airwaves via movie-centric networks like TCM. Therefore, sifting through all of these pictures can be a tedious and often times confounding or difficult ordeal. But, that's why we're here. Every week, Joshua brings you five films to put at the top of your queue, add to your playlist, or grab off of VOD to make your weekend a little more eventful. Here is this week's top five, in this week's Armchair Vacation.
---
5. Othello (MUBI)
In honor of what would be the legend's 100th birthday, and as part of their Cannes Takeover series, Mubi has made available for subscribers the new restoration of one of Orson Welles' greatest films. Wiiner of the Palme d'Or at the 1952 Cannes Film Festival, Mubi is currently streaming Welles' Othello, one of his many brilliant takes on William Shakespeare. Arguably one of cinema's greatest adaptations of The Bard's work, Othello is, along with Chimes Of Midnight, living proof that no one does Shakespeare like Orson Welles.
Relatively hard to find anywhere else, especially with this all new restoration, the film is an absolute must-see. Telling the story of Desdemona and her lover Othello, Welles takes on the titular role here giving one of his most haunting performances, and the black and white photography that is used here is stark, contrast heavy, and highlights the beauty in Welles' frame. Shot over three years, the film's production proves it as a passion project, and its beating heart is still palpable now over 50 years later.
---
4. Winter Sleep (Netflix)
Speaking of Cannes darlings, last year's Palme d'Or winner is also available to stream. On Netflix you'll find the latest film from director Nuri Bilge Ceylan, Winter Sleep. Based on an Anton Chekov short story, the film follows a hotel owner and his wife, as they take in the wife's recently divorced sister, in a story that looks hauntingly at the class divide and political unrest in Turkey. Set in Anatolia, the film is a gorgeously shot picture that is a long haul, clocking in at well over three hours, but plays like a muted opera, with the grandest of emotions and themes playing out in the most muted of frames. Arguably today's greatest filmmaker, Ceylan is a darling of the world and festival circuit, and this may very well be his crowning cinematic achievement.
The performances here are equally as fantastic, particularly the lead trio of Haluk Bilginer, Melisa Sozen and Demet Akbag, all three of whom give beautifully layered turns in what looks and feels like a small, slice of life narrative, but thematically feels like the most grand of all epics. Stunningly crafted and profoundly resonant, Ceylan's latest film is one of the best films of the decade, so far.
---
3. The Entire History Of The Louisiana Purchase (Fandor)
Few documentary filmmakers have made as large a splash on the world cinema scene as director Joshua Oppenheimer. With The Act Of Killing making numerous Top 10 lists in 2013 and a sequel of sorts, The Look Of Silence, hitting theaters this year, Oppenheimer has become one of non-fiction cinema's greatest and most important voices. And now we can see where it all started. Fandor is streaming his first film, the 49 minute gem of a documentary, which looks at everything from possible alien pregnancies, Native American genocide and the history of America.
Clocking in at under an hour, the film is a brisk watch, but it's not an easy one. Admittedly gritty in its execution, the film has a palpable energy to it, and with Oppenheimer's shorts included on the site as well, you'll see that he may be cinema's greatest non-fiction mad scientist. Consistently experimenting with form is his claim to fame, and it's a sense for innovation that looks and feels like it comes right out of his heart.
---
https://youtu.be/4wINxqDZ5ss
2. Harvey Birdman: Attorney At Law (Hulu)
Now for something a tad different. With Cartoon Network adding shows like Adventure Time to Hulu Plus in a new dump of content, the real highlight of this animated collection is one of TV's most underrated animated comedies. Harvey Birdman: Attorney At Law finds Birdman And The Galaxy Trio's titular lead character after his career as a hero has come to an end.
Now an attorney, he deals with various cases featuring some of Hanna Barbara's greatest and most iconic characters. Be it Dr. Benton Quest and a custody battle or possible mob boss Fred Flintstone, the show takes a clever and brazenly surreal look at the HB universe, one that is as laugh-inducing as it is head-scratching. With a voice cast including the likes of Stephen Colbert, this is a show that simply needs to be seen to be believed.
---
1. Concerning Violence (Netflix)
Few films are as important as the latest from director Goran Hugo Olsson. Narrated by beloved musician Lauryn Hill, the film uses Frantz Fanon's iconic 1961 piece The Wretched Of The Earth as Hill's script in order to paint a picture of a world where Europe and ultimately the US use their powers to abuse and exploit the natives in their colonial lands. Blending Fanon's text with Hill's bombastic delivery and archival footage from areas like Ghana, Liberia, Rhodesia and Guinea shot during the '60s, '70s and '80s,Concerning Violence is a haunting, timely and unforgettable piece of cinematic experimentation unlike anything you've ever seen before. And it's universally important. Not just for cinephiles.
In a world where power is being used in vicious, vindictive ways, this is a film that is one of the most culturally significant pieces of art in quite some time. While this doesn't make for a perfect comparison to today's political and sociological landscape, with the events in Ferguson still in the mind of this entire nation, a bit of commentary like the one mentioned above helps make this something more than a film. Something more than a documentary. Something more than art. This isn't just a cinematically important film. It's culturally important. And is an absolute must see.