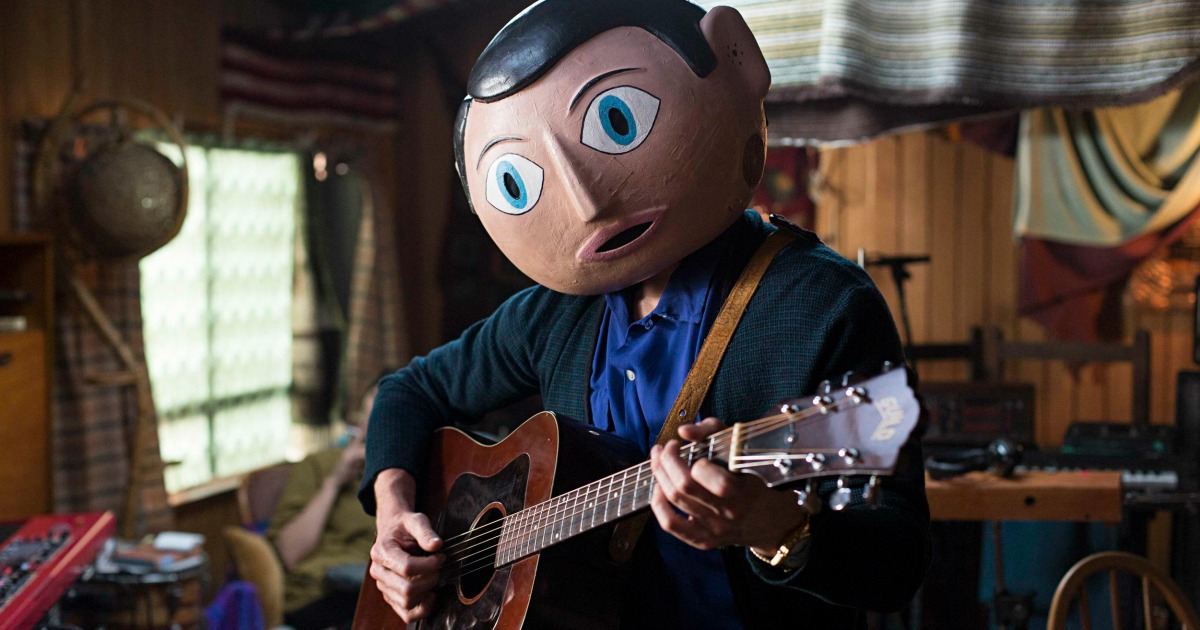 Every day, more and more films are added to the various streaming services out there, ranging from Netflix to YouTube, and are hitting the airwaves via movie-centric networks like TCM. Therefore, sifting through all of these pictures can be a tedious and often times confounding or difficult ordeal. But, that's why we're here. Every week, Joshua brings you five films to put at the top of your queue, add to your playlist, or grab off of VOD to make your weekend a little more eventful. Here is this week's top five, in this week's Armchair Vacation.
---
https://www.youtube.com/watch?v=qsXnLPaX4dk
5.Nebraska (Netflix)
While people are starting to dig deeper and deeper into the year of cinema that has been 2014, Netflix has recently added one of 2013's best, and that's where we start this week's list off. From Alexander Payne comes this black and white masterpiece entitled Nebraska. The film tells the story of an old man named Woody Grant who firmly believes that he's won a million dollars thanks to one of those annoying magazine subscription programs, and will do anything he can to make it from Billings, MT all the way to Lincoln, NB to get his money. With everyone around him, including his sons Ross and David (Bob Odenkirk and Will Forte respectively) and his wife Kate (June Squibb) telling him he's crazy, David decides to take him on a trip to Nebraska despite his better judgment.
One of last year's most beloved awards darlings and festival favorites (it debuted at Cannes to absolute rapture), this is a truly fantastic piece of work. From the breathtaking black and white photography to the collection of top tier performances from this film's top tier talent, Payne is work on an entirely different level here. A lyrically paced picture, this is the type of picture made decades ago. It's one that you'll be watching for decades going forward.
---
https://www.youtube.com/watch?v=rcCi0hQ659I
4.When The Garden Was Eden (Netflix)
It's been a minute since your's truly has waxed poetic about ESPN's still running 30 For 30 documentary series, but it's hard not to when one of the best the series has ever given us finally makes its way to Netflix. From none other than Michael Rapaport comes this look at one of the NBA's most legendary teams, and one of the sport's great homes. With Vietnam on the periphery of this story, and the '70s raging full steam ahead, there was one place sports fans could call something similar to a chapel, if you will.
Madison Square Garden became home to a New York Knicks basketball team led by names like Willis Reed and even the legendary Phil Jackson, a team that went to the NBA Finals three out of four years and nabbed the title twice. It was a team that only the '70s could give the world, and the dynamics found within that locker room are beautifully painted here by the underrated actor-turned-filmmaker Rapaport. It's a fantastic piece of work.
---
3.Alive Inside (VOD)
What if music could be more than just something you throw on in the background? What if it has the ability to bring back to life something thought long gone? That's the idea behind a new documentary from director Michael Rossato-Bennett entitled Alive Inside. The film introduces us to a social worker Dan Cohen, the man behind a non-profit group with an interesting idea. In a broken healthcare system, what can help those in the population dealing with memory loss and dementia? Music is that very medicine, according to Cohen. Armed with a collection of iPods and headsets, Cohen goes across the country to various nursing homes giving these items to the elderly population, and those dealing with the awful repercussions of memory loss.
With the hopes of making ground in a healthcare system more interested in making money than healing patients, this relatively inexpensive treatment is one that appears to be making ground as this new documentary goes to extreme and touching lengths to express. A quiet and expressive look at the power of music and of the mind, the film gives a deep and powerful look into what music can truly be to a person. All of these songs are not just pieces of music. Instead, they become bookmarks. They become the sticky notes sticking out of your book reminding you of memorable passages or punchy turns of phrase. They become timestamps. That is the idea at this film's core. And with the interview segments playing off of genuinely moving moments of real human life being burst back into the spirits of these elderly men and women, Alive Inside is an absolute wonder of documentary filmmaking.
---
2.Frank (VOD)
One of the film world's biggest stars has made a decidedly independent turn for what may be one of his better performances to date. Starring the one and only Michael Fassbender, this film comes from director Lenny Abrahamson tells the story of a band led by a mysterious musician named Frank whose claim to fame is wearing a giant cartoon head upon his shoulders. Performing music akin to an even more experimental Nick Cave-like group, Frank and his band nab up a new keyboard player, who is the film's lead character and whose story we truly follow.
A little twee and cliched, the film is saved by some breathless photography and a series of performances from the likes of Domhnall Gleeson, Maggie Gyllenhaal and even Scoot McNairy that really elevate the picture. Also, the final sequence may be the best final sequence in film this year, so far. It's a gorgeous and truly charming picture.
---
1.White Bird In A Blizzard (VOD)
Wrapping up this week's list is one of the year's most underrated pieces of work. From director Gregg Araki comes this adaptation of the beloved novel, that introduces us to Kat Connors (Shailene Woodley) a 17 year old girl who one day loses her mother. Not in a truly tragic manner, instead one day the homemaker Eve (Eva Green) just disappears. As the film goes we learn that life wasn't so smooth at home, and with a raucous soundtrack and some fantastic performances, Araki's film is a haunting and bleakly comic look at suburban malaise that only he could craft.
Somewhat superficial but stunningly crafted and performed, the film is a definitive piece of Araki's filmography in that it suffers from his typical flaws, but is arguably the best use of his artistic powers. Just a fantastic film all around.