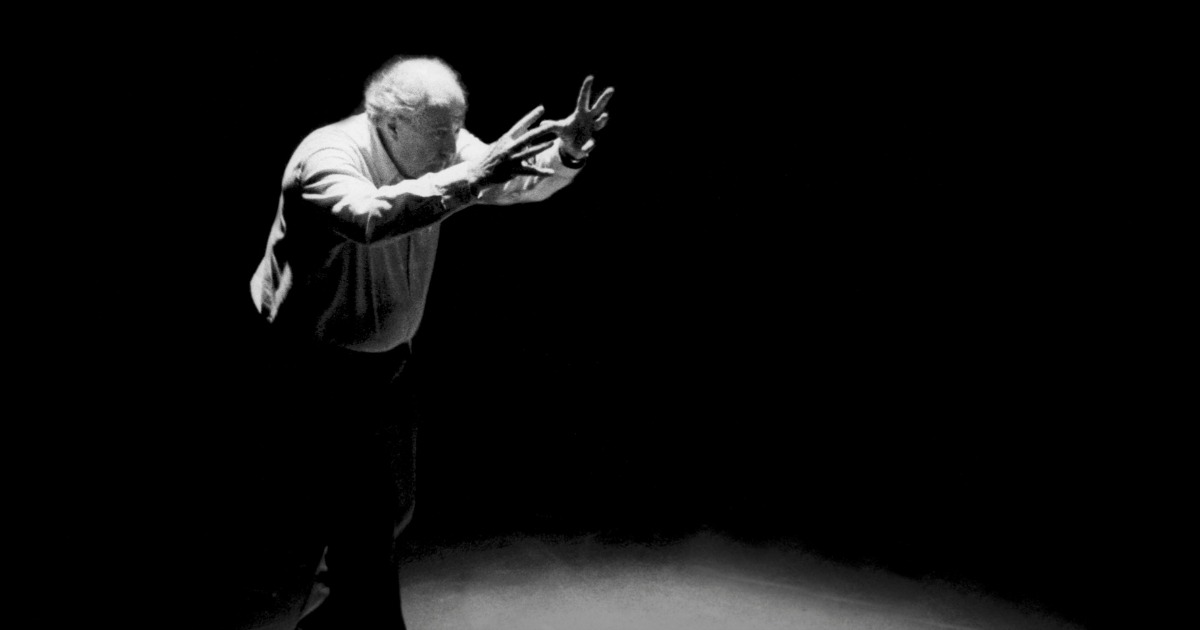 Every day, more and more films are added to the various streaming services out there, ranging from Netflix to YouTube, and are hitting the airwaves via movie-centric networks like TCM. Therefore, sifting through all of these pictures can be a tedious and often times confounding or difficult ordeal. But, that's why we're here. Every week, Joshua brings you five films to put at the top of your queue, add to your playlist, or grab off of VOD to make your weekend a little more eventful. Here is this week's top five, in this week's Armchair Vacation.
---
5. Elaine Stritch: Shoot Me (Netflix)
Kick-starting this week's lineup is one of five films recently added to Netflix, and one of a handful of 2014 releases that is more than worth catching up with. One of three documentaries on the list, this film comes to us from director Chiemi Karasawa and is one of the most human and humane looks at an artist in the twilight of her life that we've ever seen. With a ferocious energy and vitality, Broadway legend Elaine Stritch is the focus of this new documentary, and Karasawa's direction is just as lively. The film is a breathlessly compelling meditation on the life and times of Stritch, and in a much broader sense a powerful look at the undying nature of the human spirit, all wrapped up in a verite aesthetic that breathes beautiful life into the briskly paced picture. It's an honest and often times uncompromising picture but it's one that has various moments of real levity and real humanity unlike any documentary seen this year.
---
https://www.youtube.com/watch?v=SPPSo6uagAs
4. Altman (Netflix)
Yet another documentary, and yet another portrait of a legendary artist. This time, it's one from the film world, and it couldn't be any bigger. Coming from director Ron Mann, this new film looks at the life and work of legendary film auteur Robert Altman, in all of its peaks and valleys. Beautifully told from the man himself and those who he called family and friends, the film is structured around various actors he worked with and their idea of what the idea of "Altmanesque" truly means. Out of those discussions come interesting looks into his work on the big and small screen, the successes and the numerous failures that come with that. Gorgeously crafted and a rather powerful love letter to a director whose legendary status only grows as time passes, Mann's film is a must-watch supplement for any Altman fan, or the absolute perfect introduction to this icon's canon.
---
3. Phase IV (Netflix)
What more do you need to know than a film directed by legendary artist Saul Bass is currently streaming on Netflix? Oh, and it's an incredibly genre picture? Yeah, there's that too. From Bass comes this bewilderingly artistic big bug movie, which tells the tale of scientists Ernest Hubbs and James Lesko who uncover a colony of incredibly intelligent ants with no other plans on their mind other than conquering the entire planet. Released to mixed/negative reviews, the film has since become known as a heady, acid-trip like thriller that mixes genuine genre thrills with some powerful and thought-provoking social commentary. Bass' only directorial outing, this is a film unlike any that the big bug genre has ever given us, and while it may not have the best critical history since its release in 1974, it is an unsung masterpiece from an artistic voice without comparison.
---
2. E-Team (Netflix)
While Netflix has been in the TV game for a minute now, they have become quite the player in original film content distribution, and their latest film is now available on the service. Entitled E-Team, director Katy Chevigny and Ross Kauffman tell the story of the E-Team, a group of investigators went into violent parts of the world by the Human Rights Watch, in hopes of uncovering atrocities committed by governments. A haunting and unforgettable look at a group of men and women whose job it is to uncover various crimes against humanity, Chevigny and Kauffman's film is an eye-opening picture shining a light on a group that deserves more discussion. A thought provoking look into the lives of these men and women, both in the field and at home, the film doesn't pull any punches, instead dropping the viewer directly into the middle of the world that this group fills. A challenging film, this is a documentary to be seen and discussed, and one that will hopefully see a lot of support as we near end of the year awards discussion.
---
https://www.youtube.com/watch?v=rUt1d-HH3cM
1. Raw Deal (Netflix)
With November now here, so comes Noirvember. With any cinephile worth their weight in celluloid digging deep into the world of film noir this month, one name that will without a doubt see an uptick in discussion is Anthony Mann. Best known for his work in both the noir and Western genres, some of his best films come with gangsters, including this brisk noir picture. Telling the story of an escaped convict out for revenge, Mann's film is a percussive noir, that is both a definitive piece of Mann filmmaking, and also a quintessential noir feature. Beautiful and brooding black and white photography is featured here, and there is a foggy haze to the film that really breathes life into the feature. The performances are fantastic here and Mann's direction turns the film into an almost surreal journey into one man's hunger for revenge. A powerful, underrated classic, this film.