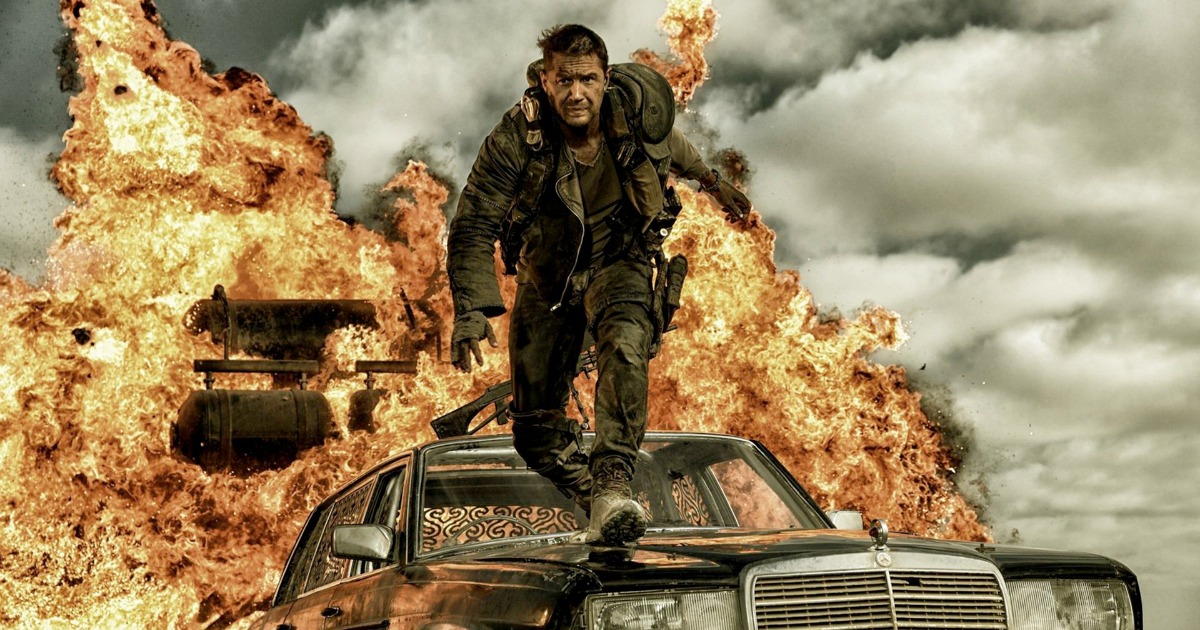 Every day, more and more films are added to the various streaming services out there, ranging from Netflix to YouTube, and are hitting the airwaves via movie-centric networks like TCM. Therefore, sifting through all of these pictures can be a tedious and often times confounding or difficult ordeal. But, that's why we're here. Every week, Joshua brings you five films to put at the top of your queue, add to your playlist, or grab off of VOD to make your weekend a little more eventful. Here is this week's top five, in this week's Armchair Vacation.
---
5. Para Elisa (VOD)
With Halloween coming in a little over a month, horror films are at a premium. With more and more thrillers and chillers cropping up across the film world, few of them are as small scale and generally discussed as writer/director Juanra Fernandez's Para Elisa. A surreal tale of a woman who starts a new gig working at the house of an iconic musician only to have her time there upended by some shocking events of a supernatural variety, Fernandez's film is admittedly toying with tropes that aren't new to veteran horror hounds. That being said, with a fantastic lead performance spearheading the picture, Fernandez gives the viewer a thrilling ride down a rabbit hole of a woman in danger. It's a shockingly excited film given the little discussion surrounding it, and Fernandez has a deft hand with tone and atmosphere, making this a truly stellar picture to toss on on one of these rain-soaked Fall evenings.
---
4. Brave Men's Blood (VOD)
Yet another film that has barely been discussed among even the most knowledgeable film nerds, Oscilloscope has released Olaf de Fleur's new cop thriller, Brave Men's Blood. Starring Darri Ingolfsson and Agusta Eva Erlendsdottir, the film is a taut, 96 minute thriller that tells the tale of corrupt officials, drug dealers and gangsters all in the same chilly aesthetic that has made Iceland a truly intriguing film landscape. A performance heavy drama, there isn't a weak link in the cast, and while (much like the film mentioned above) the film treads ground that numerous cop dramas have over the last handful of years (particularly those on television) the craft is so assured and cast so stellar that it all elevates the material above what would otherwise be nothing more than a shoulder shrug. Fans of the genre will find a lot to enjoy here, and this is a rather intriguing distillation of what makes this portion of world cinema so exciting. Solid little picture.
---
3. Mad Max: Fury Road (VOD)
After launching his career with his gritty Ozploitation gem Mad Max, the Aussie auteur would go on to round out that series with two more films, a Hollywood melodrama (Lorenzo's Oil) and even a few family pictures (Babe: Pig In The City, Happy Feet, Happy Feet Two). However, with as many failed projects to his name (he once had a Justice League film in production, for example) as successful ones, he's been making films at an all too rare clip. Hopefully that will change however, as he has given the film world an action picture for and of this generation.
Returning to the franchise he started, Miller is back with his latest film, Mad Max: Fury Road, and with raucous reviews and a Cannes debut in its wake, this is one of the year's best reviewed films. And thankfully, those reviews don't even scratch the surface of just how great this action masterpiece truly is. While the sparse narrative and the non-stop action may leave some mass audiences a little cold, those willing to go along on this journey will find Fury Road to be this generation's greatest action film. Dense thematically and featuring lushly drawn characters, George Miller has now become the action filmmaker for our time. A flag for feminists and the 99% to fly together, Mad Max: Fury Road is one of the greatest action films ever crafted.
---
2. 6 Years (Netflix)
There are few young actresses quite as exciting as Taissa Farmiga. Best known for her role on American Horror Story, Farmiga is the star of a new film freshly on Netflix entitled 6 Years. Taking the role of Melanie, she stars as a 20-something woman who has been in a lengthy romance with childhood friend Dan (Ben Rosenfield). Together for six years, the couple seem to be entrenched in a serious and unbreakable romance, until adulthood comes. When a job is offered to Dan, the relationship begins to crumble in what ultimately becomes a moving, if a bit maudlin, look at love and adulthood. From writer/director Hannah Fidell (whose A Teacher is brilliant and needs to be seen), this is a powerful drama that is taut, intimately crafted and beautifully nuanced. Giving a performance far beyond her years, Farmiga is the star of the picture, and she truly elevates this to the level of "must watch."
---
1. The Mend (VOD)
Now, with the final slot on this list comes one of the years most talked about indie releases. A film that took last year's SXSW Film Festival by storm and ultimately became one of last years great unreleased indies, now has not only seen a theatrical run but is now available on VOD. Entitled The Mend, the film stars Josh Lucas as Mat, a boozy middle aged man who is thrust back into his brother Alan's life (played by Stephen Plunkett), only to cause more than his fair share of rifts within that world. The two begin sharing Alan's Harlem apartment, bringing both of their lives a great deal of dysfunction, and giving the viewer a shockingly insightful look at familial relationships and modern middle age malaise. Lucas is an absolute revelation here, giving without a doubt his greatest performance to date, a nuanced and emotionally resonant turn as Mat, a performance that is only made richer when he's opposite Plunkett's Alan. Both are stellar and all the better when sharing the screen together, helping to subvert this type of drama and its many cliches. Rewarding on multiple viewings, this film plays like the bastard child resulting from a three day drunken bender shared by Cassavetes and Rohmer, so for fans of modern indie American cinema, this is a must-watch picture.