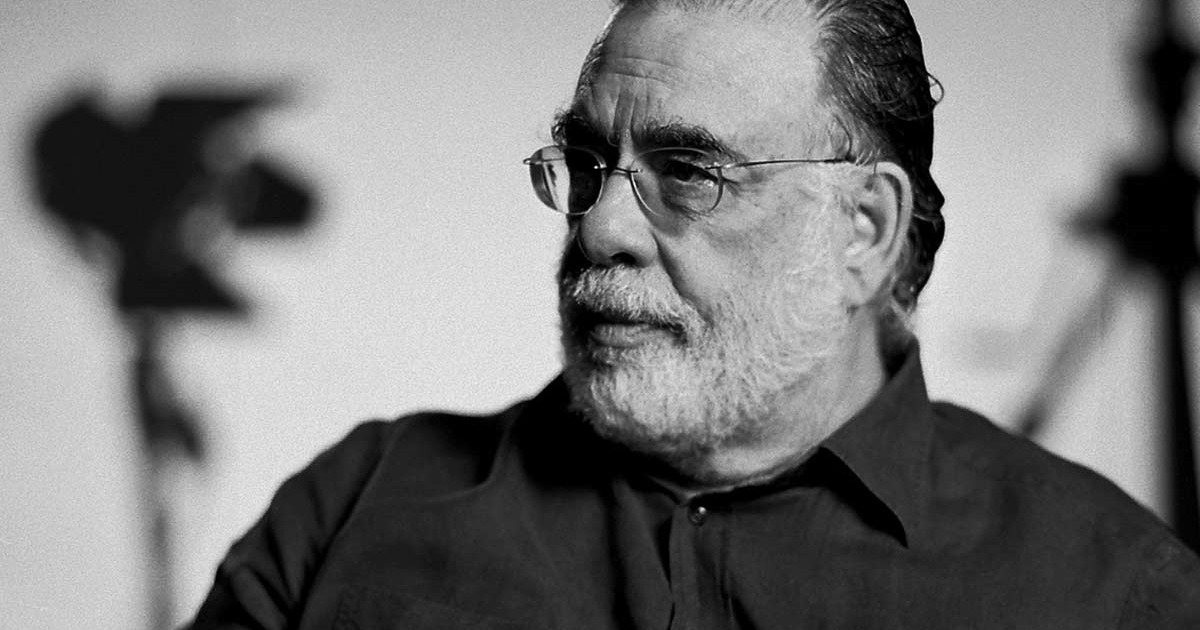 Every day, more and more films are added to the various streaming services out there, ranging from Netflix to YouTube, and are hitting the airwaves via movie-centric networks like TCM. Therefore, sifting through all of these pictures can be a tedious and often times confounding or difficult ordeal. But, that's why we're here. Every week, Joshua brings you five films to put at the top of your queue, add to your playlist, or grab off of VOD to make your weekend a little more eventful. Here is this week's top five, in this week's Armchair Vacation.
---
Revolution (VOD)
Earth Day was this week, and with that comes not only a distinct focus on the world that we all call home, but also on a much smaller level the release of this brand new, and enlightening, documentary. With Gus Van Sant aboard as executive producer, this film comes to us from conservationist-turned-filmmaker Rob Stewart, and looks at the time he spent, over four years, in remote parts of this world, trying bring to light the impact we have on our surroundings.
A group of scientists and conservationists join him here, giving us both a first hand look at some of the most beautiful locations you'll ever see, and a broad discussion about what we are doing to destroy these places, and how we can stop. It's a topic that sounds trite and well worn, but the voice behind this film is so convicted and well read that it is both engaging and enraging, and a solid issue documentary in a world where those types of documentaries are being made less and less.
---
https://www.youtube.com/watch?v=zEowYOPwZ8o
The Director's Chair (El Rey Network; On Demand)
I've discussed this series on here before, but never as a singular entity itself. Now a handful of episodes in, one would be hard pressed to see this as anything other than the most must-watch series for cinephiles today, as well as host Robert Rodriguez's greatest contribution to cinema to date. And that's not a damning bit of praise, this is simply fantastic. Rodriguez sits down with directors like John Carpenter, Guillermo del Toro and Quentin Tarantino, but it his chats with the iconic Francis Ford Coppola and lesser known Luis Valdez are what will have you coming back.
All of these chats are dense with discussion of the craft, and Rodriguez shows himself to be a smart and engaging host. His cinematic output lately has been lackluster, but this series is an absolutely fantastic and enlightening series of interviews. Coppola's is particularly of note, as it reveals that his film The Cotton Club is getting a new 4k restoration. Could Criterion be behind this?
---
Emptying The Skies (VOD)
When thinking of sources to draw inspiration from for a new film, an essay that showed up in the New Yorker isn't the first thing that pops to mind. But that didn't stop directors Douglas and Roger Kass from taking a groundbreaking piece from writer Jonathan Franzen and turning it into a haunting and powerful look at a topic rarely discussed. Executive produced by Franzen himself, the film looks at the rampant poaching of songbirds that migrate in southern Europe.
Hunted as much for sport as they are to be fed to bourgeois restaurateurs, these birds are trapped illegally at points in such places as Cyprus, and this film tries to shine light on that through the eyes of a few activists over the span of roughly a year. As much a character piece about this group of activists and the reasons behind their love for these animals and struggle to fight for their lives as it is about the genuinely infuriating topic of songbird poaching, it's a powerful and unforgettably intimate motion picture.
---
Hyena (VOD)
The Tribeca Film Festival concludes this weekend, and if you happened to miss this year's festivities, the festival is about to come directly to you. Two of this year's biggest festival darlings are currently available on VOD, and the first one we will discuss here is an anarchic look at the seedy world of drugs, gangsters and crooked cops. Very much rooted in the same neon-fueled aesthetic of a director like Nicolas Winding Refn, director Gerard Johnson crafts a breathlessly violent and hauntingly beautiful look at a man (Peter Ferdinando) who fights tooth and nail to get as close to salvation as possible.
Billed as part Refn and part Abel Ferrara, both influences are heavy and clearly seen here, and yet it feels something entirely its own. The performances are strong and engaging, and the narrative, while relatively trite and paint by numbers for this genre, it carries a great deal of weight and the inherent energy enraptures the viewer.
---
Far From Men (VOD)
Rounding out this week's list is a distinct take on a distinct and legendary piece of writing. Based on the Albert Camus story The Guest comes this David Oelhoffen-directed gem of a drama. Starring Viggo Mortensen as a teacher thrust into a war he's strived to stay clear of after a man on the run comes into his life, this is a gloriously made motion picture that feels like a Western but carries the same existential angst as the greatest film noirs.
A look at survival and the existential impact of war, Oelhoffen's film is richly shot and lavishly composed, and with Mortensen's breathless performance, he once again proves that he may very well be one of today's most interesting filmmakers. It's a tad overlong and the narrative may be a bit too quiet for mainstream audiences, but it has a heart and vitality to it that is rarely seen today.