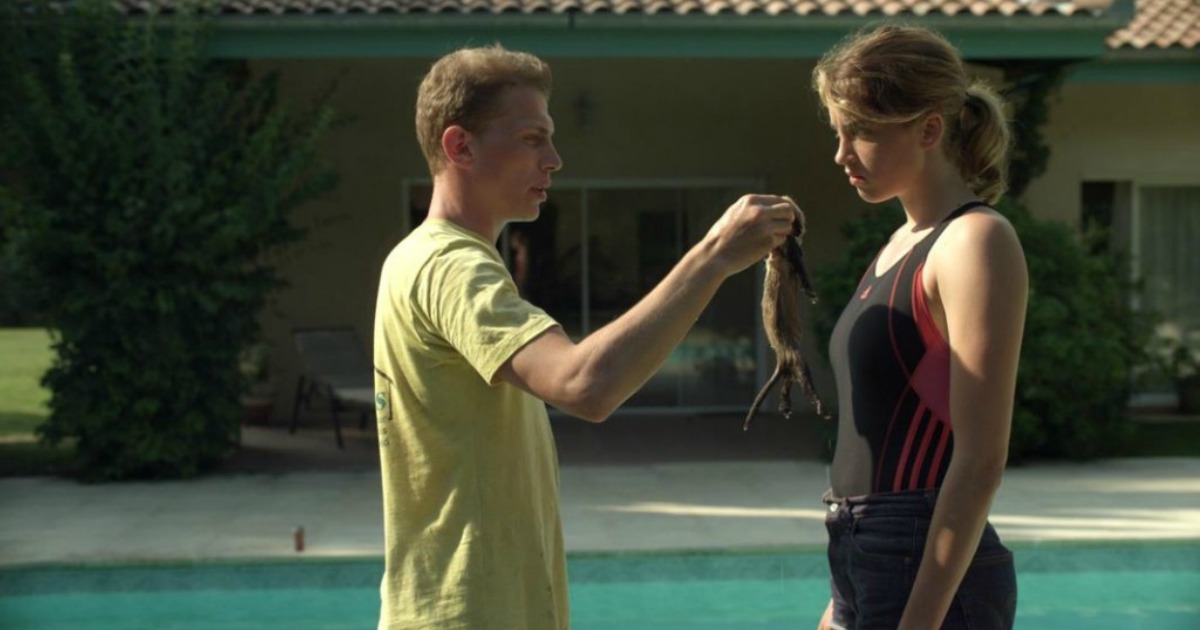 Every day, more and more films are added to the various streaming services out there, ranging from Netflix to YouTube, and are hitting the airwaves via movie-centric networks like TCM. Therefore, sifting through all of these pictures can be a tedious and often times confounding or difficult ordeal. But, that's why we're here. Every week, Joshua brings you five films to put at the top of your queue, add to your playlist, or grab off of VOD to make your weekend a little more eventful. Here is this week's top five, in this week's Armchair Vacation.
---
5. Cinderella (VOD)
While much of the love surrounding Hollywood films this year has centered on the bombastic masterpiece that is Mad Max: Fury Road, there is one blockbuster that hit early in the summer season, and has since been forgotten about. From Disney comes their live action telling of the legendary story of Cinderella. Directed by Kenneth Branaugh, this brilliant picture doesn't decide to revamp the story, alter its setting or change the narrative, instead giving us a gloriously crafted period drama that has as much emotional resonance as it does hearty laughs. A charming film, Cinderella leaves a smile on the viewers face from first frame to last, and finds Branaugh at his very best. Gloriously crafted and featuring some really top notch performances (even Rob Brydon is great here in a very small, but memorable role), this is a brilliant studio picture that one may have missed during the first half of the year.
---
4. Moonrise Kingdom (Netflix)
With a Criterion Collection Blu-ray on the way, Wes Anderson's greatest achievement to date, Moonrise Kingdom, is finally available to stream on Netflix. Telling the story of two young kids as they fall head over heels in only a way Wes Anderson could portray, Kingdom is not only Anderson's most emotionally resonant picture, but it is also his strongest bit of craftsmanship. Beautifully made for two acts, and then concluding with a gobsmacking ode to German Expressionist films from the silent era, Anderson turns what would be just a simple story of two children against the world into one of this decade's truly great romance pictures. With great performances across the board, Anderson's film is a film that absolutely cannot be missed.
---
3. Queen Of Earth (VOD)
It's something to be the star of one of the most beloved TV shows of any given length of time. It's an entirely different proposition to be a star of one of TV's greatest series during arguably its highest peak. That's the case for former Mad Men star Elisabeth Moss. Arguably the heart and soul of what has become one of the golden properties of TV's "Golden Age." However, it's been a different story when it comes to cinematic work, for Moss. Despite garnering great notices in a film like The One I Love, her career has been filled primarily with bit parts and character performances that instead of leading a picture, make use of her abilities to sink into smaller roles. Hopefully that all changes after her second film with director Alex Ross Perry, Queen Of Earth. One of 2015's richest and most rewarding films, director Alex Ross Perry and his muse Elisabeth Moss have made an absolute masterpiece that should not be missed. Drenched in an air of pitch black humor, Queen Of Earth is an achievement unlike any we've seen in quite some time. Gloriously made, this is a film I truly can't stop talking about, and hopefully others will continue to see the film, as Moss is an absolute revelation.
---
2. Love At First Fight (VOD)
There are few things more enjoyable than an eye-roll-causing play on words, unless that also happens to come in the form of a title for an above average motion picture. Such is the case with the silly sounding, but oddly spot on, title for the debut film from director Thomas Cailley, Love At First Fight.  As one could gather from that very title, Cailley takes to the world of romantic neo-comedies with his debut feature, which introduces us to a young man by the name of Arnaud. With his life at home not fulfilling his dreams, he meets Madeleine, who intrigues him to know end with both her beauty, and her doomed outlook on human existence. The two then have their lives forever changed as they begin to become more and more close, culminating in a dry and yet bizarrely powerful look at the strength of human connection. Beautifully made and driven by two great performances, this is an indie one may have missed that needs to be caught up with.
---
1. About Elly (Netflix)
Originally debuting on the festival circuit in 2009, where it won awards at festivals like Berlin and Tribeca, Farhadi's film finally arrived in theaters this April, and while that lengthy break in between may leave you wondering about why exactly that gestation period existed, rest knowing that it's yet another masterful piece of work from one of today's greatest filmmakers. Often described as Farhadi's L'Avventura, About Elly tells the story of a group of friends in Iran who take to a Caspian Sea vacation villa for what they hope to be a fun-filled holiday weekend. The titular woman is invited to tag along by a friend, with the hopes that she will hit it off with one of the groups available members.
However, while the men of the group are playing a game of volleyball, one of the children get too close to the water and nearly drown, sending the mood of the vacation spiraling down into a mess of accusations, lies and anger. Haunting and genuinely thrilling for much of its two hour runtime, Farhadi's 2009-made film is a timeless meditation on the power of lies and proof that Iranian film may very well be the most intellectually intriguing in all of world cinema.