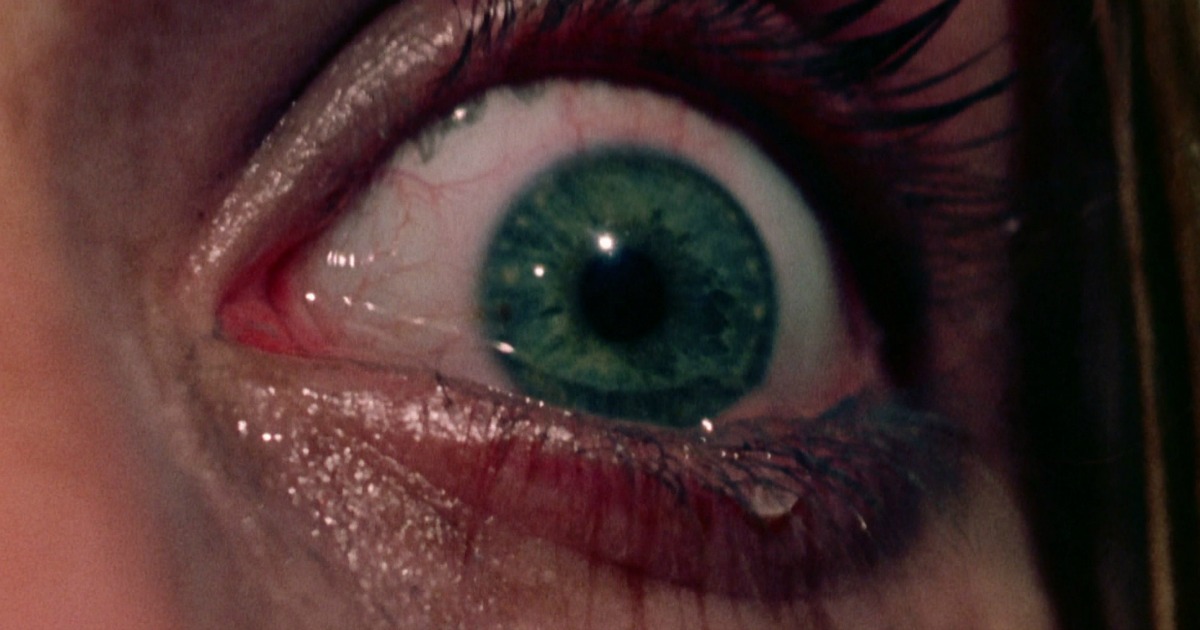 Every day, more and more films are added to the various streaming services out there, ranging from Netflix to YouTube, and are hitting the airwaves via movie-centric networks like TCM. Therefore, sifting through all of these pictures can be a tedious and often times confounding or difficult ordeal. But, that's why we're here. Every week, Joshua brings you five films to put at the top of your queue, add to your playlist, or grab off of VOD to make your weekend a little more eventful. Here is this week's top five, in this week's Armchair Vacation.
---
5. American Horror Story (Netflix)
Starting off this week's journey into terror is a piece of visual art from a world I don't normally dig into too often, television. From creator Ryan Murphy comes this bizarrely magnetic television series that is currently in its fourth season on FX, and it is truly unlike anything I've had the pleasure of seeing. A collection of the type of "seasons" that you see more often overseas, the show tells a new tale, with new characters, each season, and is truly something utterly fantastic. I've only had the pleasure of digging through the first season, but it's an enjoyably campy bit of television that does a lot of things superbly. With names like Connie Britton, Jessica Lange, Taissa Farmiga and Dylan McDermott, the first season follows a Bostonian family as they move to LA and into a home that is much more than meets the eye, all in a surreal and deeply troubling meditation on the human capacity for true and pure evil. Gorgeously shot and written with whip like crispness, Murphy's show has become a cult sensation, and the first two seasons are currently streaming on Netflix, with the current, fourth, season available on Hulu Plus.
---
4. The Monster (TCM; Sunday 12:45 am EST/9:45 pm PST)
The name Lon Chaney and the idea of comedy don't often go hand in hand. However, this weekend TCM is offering the chance for cinephiles to dig into one of Chaney's lesser known works, the horror/comedy The Monster. From director Roland West comes this oddly entrancing film that tells the story of a mad doctor who sets up car accidents so that he has the chance to experiment upon the bodies of those who get caught in his malicious web. The blend of terror and comedy make for a brazen piece of silent era cinema, a mixture seen quite a bit during this time period, but very rarely with this deft and assured a hand. It's a tongue in cheek piece of work, and with a basis in a Crane Wilbur play, this film has a theatricality to it that really lends itself to the silent film form. A beautiful and unsung piece of work, this is bound to be one of the more enjoyable film watching experiences you'll have all October. Set your DVRs for this one, if need be.
---
https://www.youtube.com/watch?v=qEfihDLCyXM
3. Waxworks (Fandor)
While silent cinema isn't everyone's cup of tea, silent film not only launched cinema as an artform, but with its focus on aesthetic experimentation due to its lack of sound, it got to the very core of what makes horror cinema so engaging. A lesser known German masterpiece from the silent era, Paul Leni's classic features one hell of a cast led by names like Conrad Veidt, Emil Jannings and Werner Krauss, and tells the story of an author who is tapped by a wax museum proprietor to pen a little something about three evil historical figures. Focusing on Haroun al Raschid, Ivan The Terrible and Jack The Ripper, the film is a nightmarish descent into madness that is as engaging and haunting as anything from this time period. Lesser known here stateside, Fandor currently has the film available for subscribers, and this is an absolute doozy. Stylish and beautifully made, the three central performances here (along with Wilhelm Dieterle as the lead), Leni proves to be an influential voice within the horror genre, and this is one of his absolute best works.
---
https://www.youtube.com/watch?v=8TgHldrvLrA
2. Deliver Us From Evil (iTunes)
One of this year's most pleasant surprises, when one really digs into the picture and the names behind it, it becomes obvious that this should have obviously had much higher expectations. From director Scott Derrickson (Sinister) comes this police procedural inside the body of a deeply troubling horror picture, a tale of an NYPD officer named Ralph Sarchie who is on the case of a mysterious series of crimes that lead him from routine murder case to the world of possessions and exorcisms. A breathtaking experiment in genre and mood, the film is at the very least an entrancing and experimental curio led by a couple of fantastic performances from the pair of Eric Bana and Edgar Ramirez, the film's lead and a priest he meets on his journey respectively. However, with gorgeous direction and some of the most unsettling moments of terror you'll see from any film released this year, Derrickson's film is a fantastic and underrated gem that sadly got overlooked in a bloated summer of bland blockbusters and pretentious indie slop. A powerful horror picture that plays as a supernatural noir, something you don't see come around these parts often enough, this is something that needs to be seen to be believed.
---
https://www.youtube.com/watch?v=Vs3981DoINw
1. The Texas Chainsaw Massacre (iTunes)
The greatest horror film ever made is now not only 40 years old, but is available in glorious HD to rent, or purchase, on iTunes this very moment. Tobe Hooper's masterpiece follows the story of five youngsters on vacation in the Texas countryside, who fall victim to a mammoth monster of a man in a butcher get up and a chainsaw in his hands. Joined by his cannibal family, "Leatherface" has since become one of the most impactful and important characters in all of horror cinema, and this very film has since gone on to be a massive influence on the entire genre. Bred out of the world of shoe string budget indies, the lo-fi nature of the film transfers shockingly well to HD thanks to this glorious new restoration, which brings to light some of the absolutely breathtaking tableaus that make Hooper's picture the impressionistic masterpiece that it has become known as. Brazen, dense and unsettling, this in your face punch to the senses is not only one of the greatest horror films ever made, but is as influential a piece of American independent cinema as this nation has ever birthed. Controversial and still holding within its DNA a sense of shocking realism, this is a film that needs to be seen each and every October. Horror truly doesn't get better.