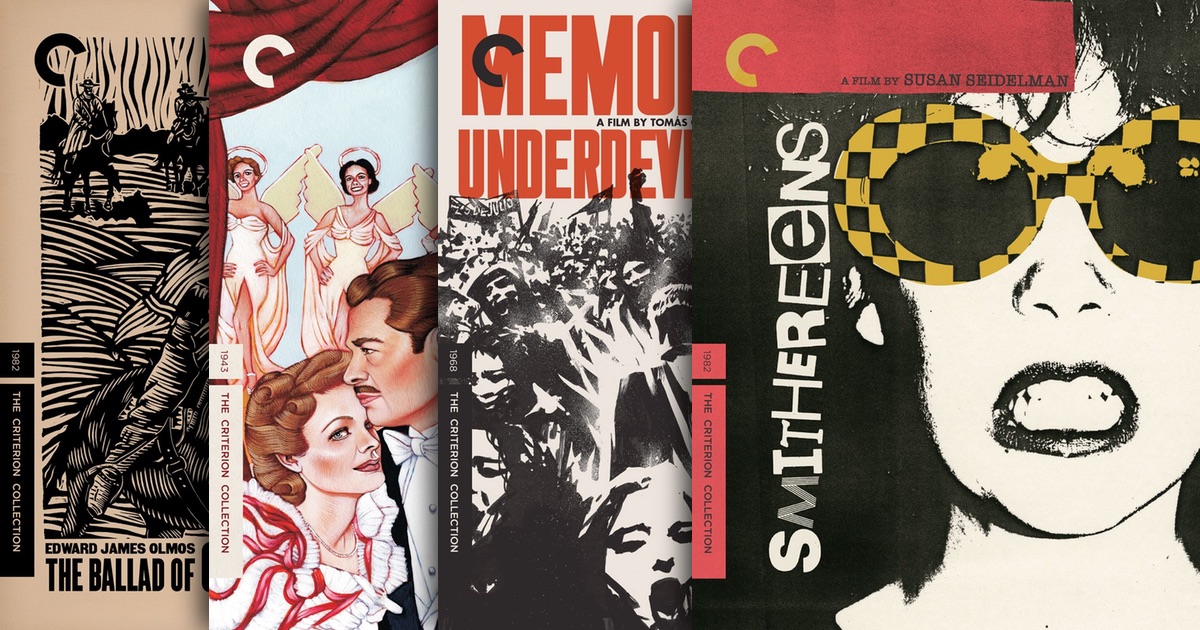 From the anniversary of Destroy All Monsters, to the release of the first Cuban film in the Collection, there is much to celebrate this August as a Criterion enthusiast.
August 1st
On August 1st, 1968, Destroy All Monsters was released in Japan. Fiftieth anniversary! (available on FilmStruck)
Jacques Becker series opens at the Film Forum in New York
August 6th
The last day of the Barnes & Noble 50% off sale! 🎉
UK Release of sex, lies, and videotape on Blu-ray
August 14th
Shifting its perspective between the pursuers and the pursued, The Ballad of Gregorio Cortez is a thrilling chase film and a nuanced procedural that peels away the layers of prejudice and myth surrounding Cortez, uncovering the true story of an ordinary man persecuted by the law and transfigured by legend.
August 15th
November line-up announced?
August 21st
Shot on 16 mm film that captures the grit and glam of downtown in the 1980s, with an alternately moody and frenetic soundtrack by the Feelies and others, Smithereens—the first American independent film to compete for the Palme d'Or—is an unfaded snapshot of a bygone era.
Ernst Lubitsch's Heaven Can Wait, nominated for Academy Awards for best picture and director, is an enduring classic that showcases the filmmaker's trademark blend of wit, urbanity, and grace.
August 27th
UK Release of Smithereens on Blu-ray
August 28th
(Update: the release now shows a date of September 11th!)
Reaching back to the dawn of creation, Malick sets a story of boyhood memories on a universal scale, charting the coming of age of an awestruck child (newcomer Hunter McCracken) in Texas in the 1950s, as he learns to navigate the extremes of nature and grace represented by his bitter, often tyrannical father (Brad Pitt) and his ethereal, nurturing mother (Jessica Chastain, in her breakout role).
Intimate and densely layered, Memories of Underdevelopment provides an indictment of its protagonist's disengagement and an extraordinary glimpse of life in postrevolutionary Cuba.
August 31st
Email newsletter day! Sign up here.
Released one year ago
Released five years ago
Released ten years ago
Released twenty years ago(!)