Each month, the programmers at the Criterion Channel produce incredible line-ups for their subscribers. For August, the Channel will feature films from John Huston, Lee Isaac Chung, Denis Côté and more!
Below you'll find the programming schedule for the month, along with a complete list of titles that Criterion has in store for us. Don't forget to check the Criterion Channel's main page regularly though, as they occasionally will drop surprises that aren't included in the official press release.
Don't subscribe yet? Start a 14-day free trial
FEATURED SERIES
Premiering August 1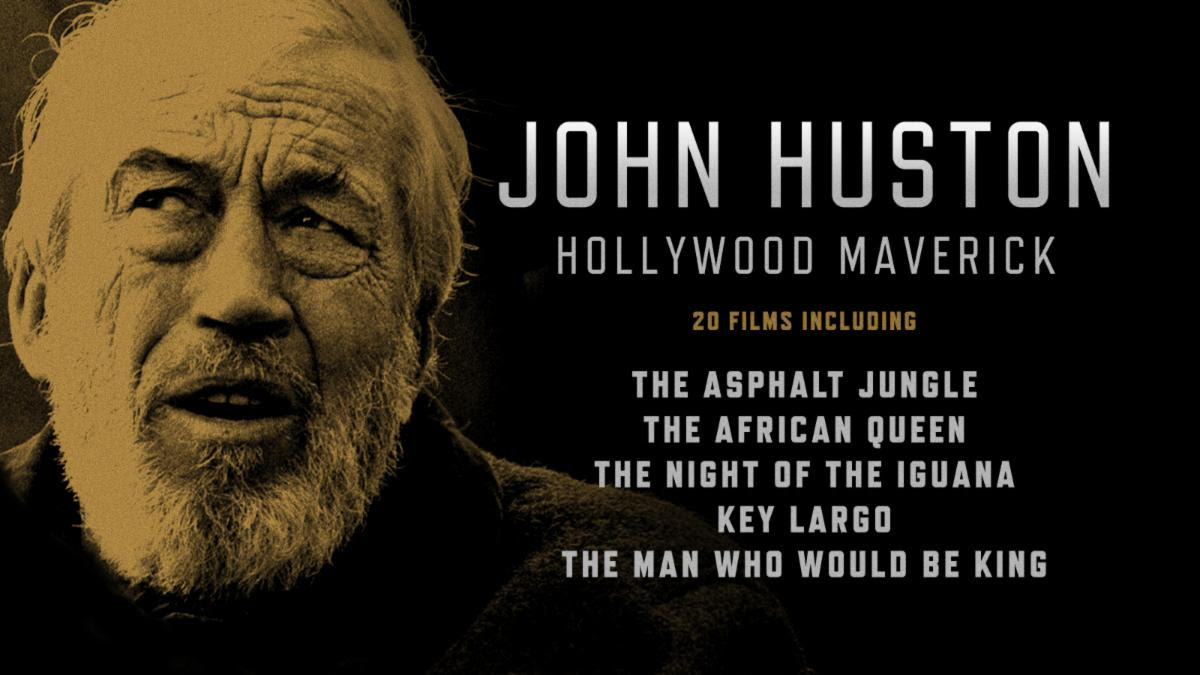 John Huston: Hollywood Maverick
By the time the thirty-one-year-old John Huston settled in Hollywood in 1937, he had already been, among other things, a professional boxer, a painter in Paris, and an honorary member of the Mexican cavalry—all experiences that would lend color and vividness to the extraordinary body of work he would produce over the next fifty years. The son of actor Walter Huston and father of Anjelica Huston, both of whom he would direct in Academy Award–winning performances, Huston contributed classics to nearly every genre, with a special affinity for film noir (The Asphalt Jungle) and brash adventure (The African Queen). An accomplished writer himself, Huston had a particular affinity for literary adaptations, transforming works by Tennessee Williams (The Night of the Iguana), Leonard Gardner (Fat City), Flannery O'Connor (Wise Blood), James Joyce (The Dead), and others into indelible screen art imbued with his own incisive, iconoclastic observations on the human condition.
Across the Pacific, 1942
In This Our Life, 1942
Let There Be Light, 1946
Key Largo, 1948
The Treasure of the Sierra Madre, 1948*
The Asphalt Jungle, 1950
The African Queen, 1951
Moulin Rouge, 1952
Moby Dick, 1956
Heaven Knows, Mr. Allison, 1957
Freud, 1962
The Night of the Iguana, 1964
Reflections in a Golden Eye, 1967
A Walk with Love And Death, 1969
Fat City, 1972
The Man Who Would Be King, 1975
Wise Blood, 1979
Annie, 1982
Under the Volcano, 1984
The Dead, 1987
*Available October 1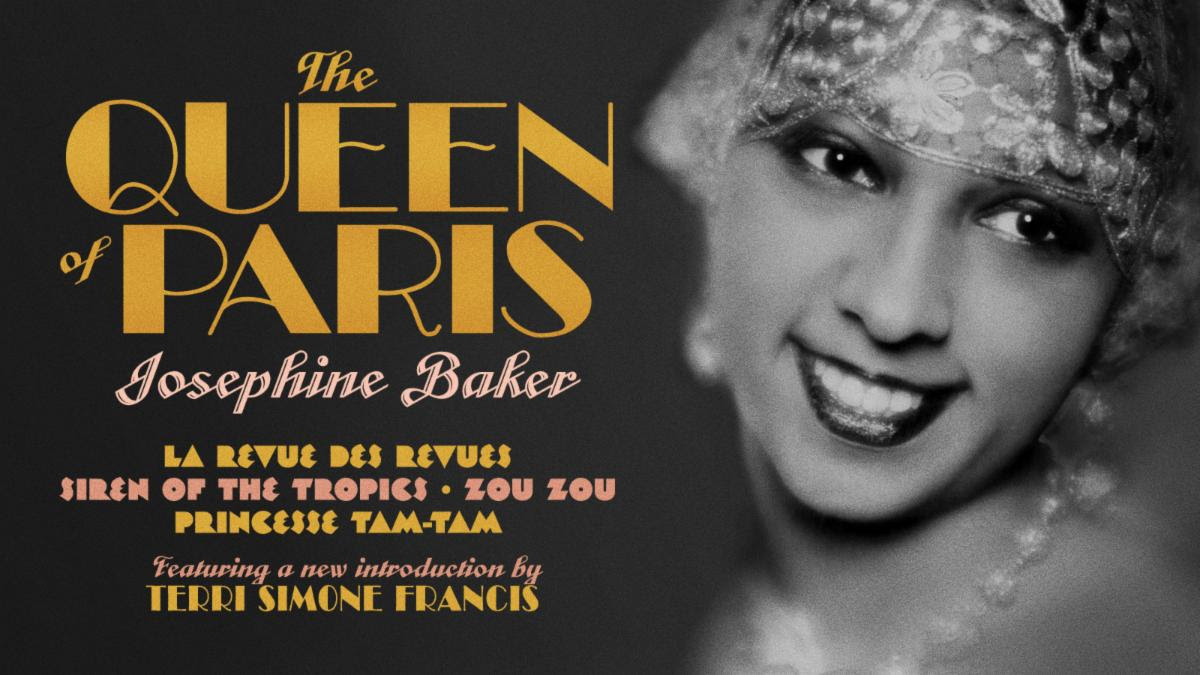 The Queen of Paris: Josephine Baker
Featuring a new introduction by scholar Terri Simone Francis
Dancer, singer, actor, activist, and incandescent emblem of Jazz Age Paris, the elegant, vivacious, and startlingly modern Josephine Baker was born in St. Louis, but it was in her adopted home of France that she first rose to fame performing in the legendary Folies Bergère. Her uninhibited dancing and magnetic stage presence soon established Baker as the toast of Europe, opening the doors to a film career that made her the first Black woman to star in a major motion picture (Siren of the Tropics). Though her screen vehicles—including the splashy backstage musical Zou Zou, which paired her with a young Jean Gabin, and the exuberant comedy Princesse Tam Tam—often cast her in colonialist fantasies, Baker's supernova talents and megawatt charisma shone through, refusing to be marginalized. Baker was also a fearless participant in the French Resistance, an outspoken civil rights advocate who refused to perform for segregated audiences, and a bisexual trailblazer who played with gender tropes and iconography in ways that were decades ahead of her time.
La revue des revues, Joe Francis, 1927
Siren of the Tropics, Henri Étiévant and Mario Nalpas, 1927
Zou Zou, Marc Allégret, 1934
Princesse Tam Tam, Edmond T. Greville, 1935

Richard Linklater's Adventures in Moviegoing
While other budding directors were honing their craft in film school, Richard Linklater was getting a crash course in the art and history of cinema his own way: by watching anything and everything he could at the local repertory theaters in Houston and Austin, where he discovered the world-cinema masterworks and avant-garde rarities that would inspire him to create independent touchstones like Slacker, Dazed and Confused, and Before Sunrise. In this edition of Adventures in Moviegoing, Linklater sits down to discuss his path from working on an oil rig to directing, why he considers the eighties to be an underrated cinematic decade, and how his Austin Film Society grew from a DIY labor of love into a cultural powerhouse. A seasoned film programmer dating back to his early days as founder of the AFS, Linklater brings a curator's omnivorous sensibility to the lineup of favorites he has chosen to present, which include a radically subversive family drama by Nagisa Oshima (The Ceremony), an outrageously stylized tour through the Berlin underworld courtesy of Ulrike Ottinger (Ticket of No Return), a torrid François Truffaut deep cut (The Woman Next Door), and a haunting work of pure cinema by James Benning (Landscape Suicide).
The Shepherds of Calamity, Nikos Papatakis, 1967
The Ceremony, Nagisa Oshima, 1971
In a Year of 13 Moons, Rainer Werner Fassbinder, 1978
Ticket of No Return, Ulrike Ottinger, 1979
Every Man for Himself, Jean-Luc Godard, 1980
The Woman Next Door, François Truffaut, 1981
L'argent, Robert Bresson, 1983
Mishima, Paul Schrader, 1985
The Green Ray, Eric Rohmer, 1986
Landscape Suicide, James Benning, 1987
High Hopes, Mike Leigh, 1988
A Master Builder, Jonathan Demme, 2014

Nikos Papatakis: Agent of Chaos
Featuring a new introduction by Athina Rachel Tsangari, in conversation with Richard Linklater
Startling, subversive, and explosively controversial, the films of Ethiopian-born Greek iconoclast Nikos Papatakis have long been frustratingly hard to see, but they constitute one of the most radical and neglected bodies of work in all of European cinema. A man of the world who rubbed shoulders with Jean Genet and John Cassavetes (he produced the former's Un chant d'amour and the latter's Shadows), Papatakis began his directing career with the incendiary call to class warfare Les abysses, which nearly provoked a riot when it premiered at Cannes in 1963. The scandal was merely a warm-up for a career that courted controversy at every turn and which includes the deliriously surreal romantic tragedy The Shepherds of Calamity and the shocking Algerian War parable Gloria Mundi, a film so inflammatory it could not be shown in Paris for three decades. With their expressionistically heightened style and transgressive themes, Papatakis's films have served as a major inspiration for the so-called "Weird Wave" of contemporary Greek filmmakers like Yorgos Lanthimos and Athina Rachel Tsangari, who carry on the cinematic rebellion that he launched.
Les abysses, 1963
The Shepherds of Calamity, 1967
Gloria Mundi, 1976
The Photograph, 1986
Walking a Tightrope, 1991

Platinum Blonde: Starring Jean Harlow
Hollywood's original blonde bombshell, Jean Harlow rose to become one of the most popular stars of the thirties thanks to her irresistible combination of smoldering sensuality and tart, wisecracking brassiness. Embodying both the escapist glamor and streetwise grit of Depression-era American cinema, Harlow had a particularly potent chemistry with MGM's top leading man, Clark Gable, with whom she was paired in smash hits like Red Dust, Hold Your Man, and Wife vs. Secretary. Also featuring George Cukor's star-studded drawing-room tragicomedy Dinner at Eight and the delightful newsroom screwball Libeled Lady (costarring Harlow's real-life flame William Powell), this tribute to one of the screen's first truly modern movie stars showcases the marvelous comic timing and saucy allure that have made her—more than eighty years after her tragic death at age twenty six—an enduring legend.
Red Dust, Victor Fleming, 1932
Red-Headed Woman, Jack Conway, 1932
Bombshell, Victor Fleming, 1933
Dinner at Eight, George Cukor, 1933
Hold Your Man, Sam Wood, 1933
The Girl from Missouri, Jack Conway, 1934
China Seas, Tay Garnett, 1935
Reckless, Victor Fleming, 1935
Riffraff, J. Walter Ruben, 1935
Libeled Lady, Jack Conway, 1936
Suzy, George Fitzmaurice, 1936
Wife vs. Secretary, Clarence Brown, 1936
Personal Property, W. S. Van Dyke, 1937
Saratoga, Jack Conway, 1937

The Ranown Westerns
Featuring Taylor Hackford's documentary Budd Boetticher: A Study in Determination
A crucial link between the classicism of John Ford and the postmodern revisionism of Sam Peckinpah, the string of westerns made by Budd Boetticher and actor Randolph Scott in the late 1950s—known as the Ranown cycle after Scott's production company—represent one of the great director-star collaborations in Hollywood history. All written, with the exception of Decision at Sundown and Buchanan Rides Alone, by expert screenwriter Burt Kennedy, the films made the most of their lean production values, achieving an expressively stripped-down stylistic purity that served to heighten their psychological tension. With Scott cast in each film as a taciturn loner pitted against a memorably complex adversary, the Ranown westerns display an extraordinary thematic and stylistic coherence that mark them as the work of a true, underappreciated auteur.
Seven Men from Now, Budd Boetticher, 1956
The Tall T, Budd Boetticher, 1957
Decision at Sundown, Budd Boetticher, 1957
Buchanan Rides Alone, Budd Boetticher, 1958
Ride Lonesome, Budd Boetticher, 1959
Comanche Station, Budd Boetticher, 1960

Black Women's Anthems: Four Films by Michelle Parkerson
For Michelle Parkerson, filmmaking and activism are inextricably entwined. Using her camera to bring untold stories of Black and queer female identity to the screen as a producer and director, Parkerson has profiled trailblazing performers and activists such as influential jazz singer Betty Carter, social-justice-oriented a cappella ensemble Sweet Honey in the Rock, and legendary drag performer Stormé DeLarverie, who played a key role in the Stonewall uprising. Her essential documentary works are presented alongside the Afrofuturist love story Odds and Ends, in which Parkerson brings her concern for feminist and LGBTQ issues into the realm of science fiction.
… But Then, She's Betty Carter, Michelle Parkerson, 1980
Gotta Make This Journey: Sweet Honey In The Rock, Joseph Camp, 1983
Storme: The Lady of the Jewel Box, Michelle Parkerson, 1987
Odds and Ends, Michelle Parkerson, 1993
CRITERION COLLECTION EDITIONS
Premiering August 1

The Big Chill: Criterion Collection Edition #720
Children of the sixties confront the uncertainty of their lives as adults of the eighties in this poignant and warmly humorous baby-boomer milestone, which may be the decade's defining ensemble film.
SUPPLEMENTAL FEATURES: An interview with director Lawrence Kasdan, a cast-and-crew reunion from 2013, a documentary on the making of the film, and more.

La piscine: Criterion Collection Edition #1088
Something sinister simmers beneath the summer sun of the French Riviera in this languorously alluring exercise in slow-burn suspense starring Alain Delon and Romy Schneider.
SUPPLEMENTAL FEATURES: The English-language version of the film; a documentary featuring cast and crew members; archival footage featuring Delon, Schneider, director Jacques Deray, and others; and more.

Amores perros: Criterion Collection Edition #1060
The blistering debut from Alejandro G. Iñárritu is a harrowing and unforgettable plunge into a world of dog-eat-dog brutality and aching, interconnected humanity.
SUPPLEMENTAL FEATURES: A conversation between Iñárritu and filmmaker Paweł Pawlikowski, a conversation featuring Iñárritu and several cast members, rehearsal footage, deleted scenes, and more.

The Spy Who Came in from the Cold: Criterion Collection Edition #452
John le Carré's best seller about a Cold War spy on one final dangerous mission is transmuted into a hard-edged screen thriller every bit as precise and ruthless as the book.
SUPPLEMENTAL FEATURES: Interviews with le Carré and Richard Burton, selected-scene commentary featuring director of photography Oswald Morris, a documentary on le Carré, and more.
EXCLUSIVE STREAMING PREMIERES
Sunday, August 1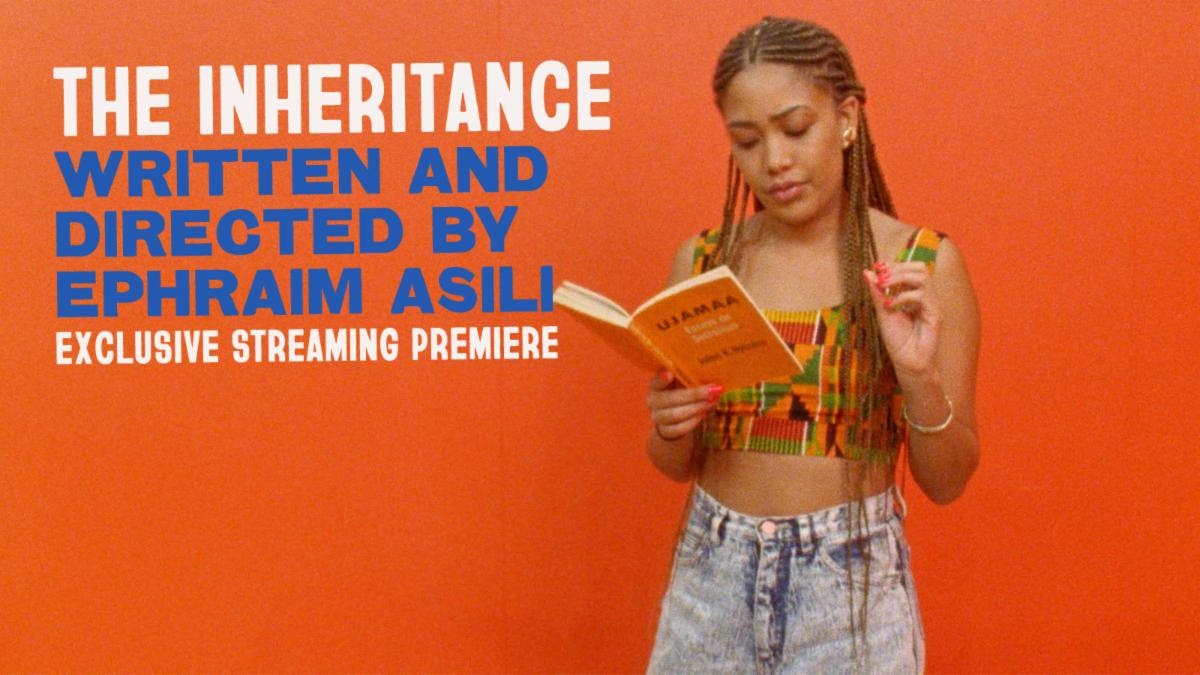 The Inheritance
Presented with The Diaspora Suite and Notes on The Inheritance
After nearly a decade exploring different facets of the African diaspora—and his own place within it—Ephraim Asili makes his feature-length debut with this astonishing ensemble work set almost entirely within a West Philadelphia house inhabited by a collective of young, Black artists and activists. Based partly on Asili's own experiences in a Black liberationist group, The Inheritance interweaves a scripted drama about characters attempting to work toward political consensus with a documentary recollection of the Philadelphia organization MOVE, the target of a notorious police bombing in 1985. Boldly combining politics, humor, and philosophy, Asili puts forth an intellectually and aesthetically adventurous statement on the history and evolution of Black activism.
The Diaspora Suite
Made over the course of seven years and shot on 16 mm in Brazil, Canada, Ethiopia, Ghana, Jamaica, and the United States, this revelatory cycle of five short films by Ephraim Asili collapses time and space to reveal the hidden resonances that connect the Black American experience to the greater African diaspora. Encompassing history, politics, music, dance, poetry, and ritual, The Diaspora Suite is a by turns playful, surprising, moving, and radical interrogation of colonialism's legacy that puts forth a global vision of pan-African identity.
Forged Ways, 2010
American Hunger, 2013
Many Thousands Gone, 2014
Kindah, 2016
Fluid Frontiers, 2017
Notes on The Inheritance
To celebrate the streaming premiere of The Inheritance, director Ephraim Asili has curated a program of formally, intellectually, and politically radical films that inspired his brilliant debut feature. Encompassing landmarks of Black American cinema by Oscar Micheaux (Within Our Gates) and Kathleen Collins (Losing Ground), counterculture provocations by Shirley Clarke (The Connection) and Norman Mailer (Maidstone), and experimental documentaries by William Greaves (Symbiopsychotaxiplasm: Take One) and Chris Marker (Sans Soleil), the works he has selected reverberate with the same revolutionary spirit as the The Inheritance.
Within Our Gates, Oscar Micheaux, 1920
The Connection, Shirley Clarke, 1961
2 or 3 Things I Know About Her, Jean-Luc Godard, 1967
Mandabi, Ousmane Sembene, 1968
Symbiopsychotaxiplasm: Take One, William Greaves, 1968
Maidstone, Norman Mailer, 1970
Tout va bien, Jean-Luc Godard and Jean-Pierre Gorin, 1972
Amarcord, Federico Fellini, 1973
Opening Night, John Cassavetes, 1977
Losing Ground, Kathleen Collins, 1982
Sans Soleil, Chris Marker, 1983
Monday, August 16

To the Ends of the Earth
Yoko (former J-pop idol Atsuko Maeda) travels with a small crew from Japan to Uzbekistan (breathtakingly captured by veteran DP Akiko Ashizawa) to shoot an episode of her reality-TV travel show. In front of the camera, her persona is carefree and happy-go-lucky, but behind the scenes she is cautious and introverted. Despite her best efforts, all the shoots end unsuccessfully. Frustrated, she takes to the streets of Tashkent on her own and finds herself adrift, confronting her deepest fears and hidden aspirations. Through a brilliant mix of black comedy, travelogue, drama, and showbiz satire, master director Kiyoshi Kurosawa (Cure, Tokyo Sonata) traces a young woman's journey from displacement to self-discovery.
THREE DIMENSIONS
Thursday, August 5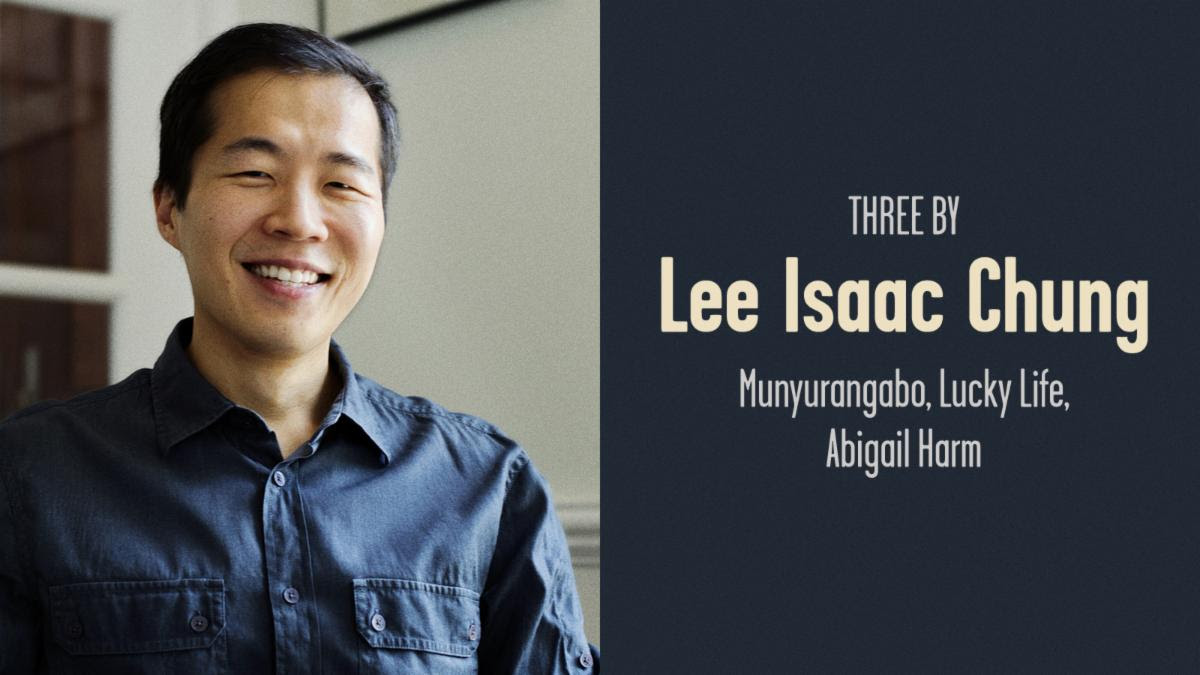 Three by Lee Isaac Chung
Though he has only recently come to mainstream attention with his highly lauded, Oscar-nominated Minari, Lee Isaac Chung has been quietly crafting some of the most thoughtful and resonant works of contemporary American independent cinema for more than a decade. Interwoven with references to poetry and folklore, Chung's films are fascinating, lyrical explorations of the landscapes, characters, and cultures that interest him—from Rwanda, where he shot his revelatory debut, to a fictionalized reimagining of New York City in the surreal fable Abigail Harm.
Munyurangabo, 2007
Lucky Life, 2010
Abigail Harm, 2012
Thursday, August 12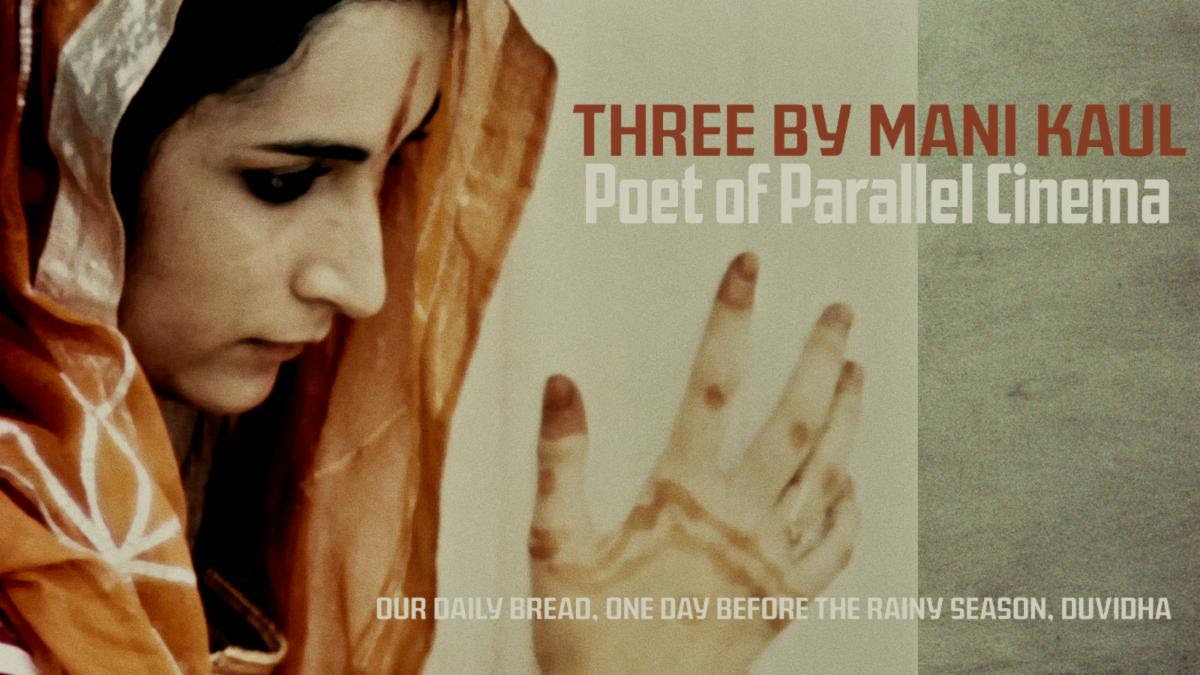 Three by Mani Kaul: Poet of Parallel Cinema
One of the major figures of India's aesthetically and politically adventurous Parallel Cinema movement, Mani Kaul rejected traditional narrative structure in favor of mesmerizing formal experimentation. Deeply inspired by the gestural asceticism of Robert Bresson, Kaul's films employ elliptical editing and an expressively spare visual style to achieve a purity that feels at once classical and bracingly original. Presented here are Kaul's groundbreaking first three films: Our Daily Bread, which anticipates Chantal Akerman's Jeanne Dielman in its absorbing meditation on housework and the burdens borne by women in a patriarchal society; the unconventional biopic One Day Before the Rainy Season; and Duvidha, an entrancing ghost story inspired by a Rajasthani folktale.
Our Daily Bread, 1970
One Day Before the Rainy Season, 1971
Duvidha, 1973
Thursday, August 19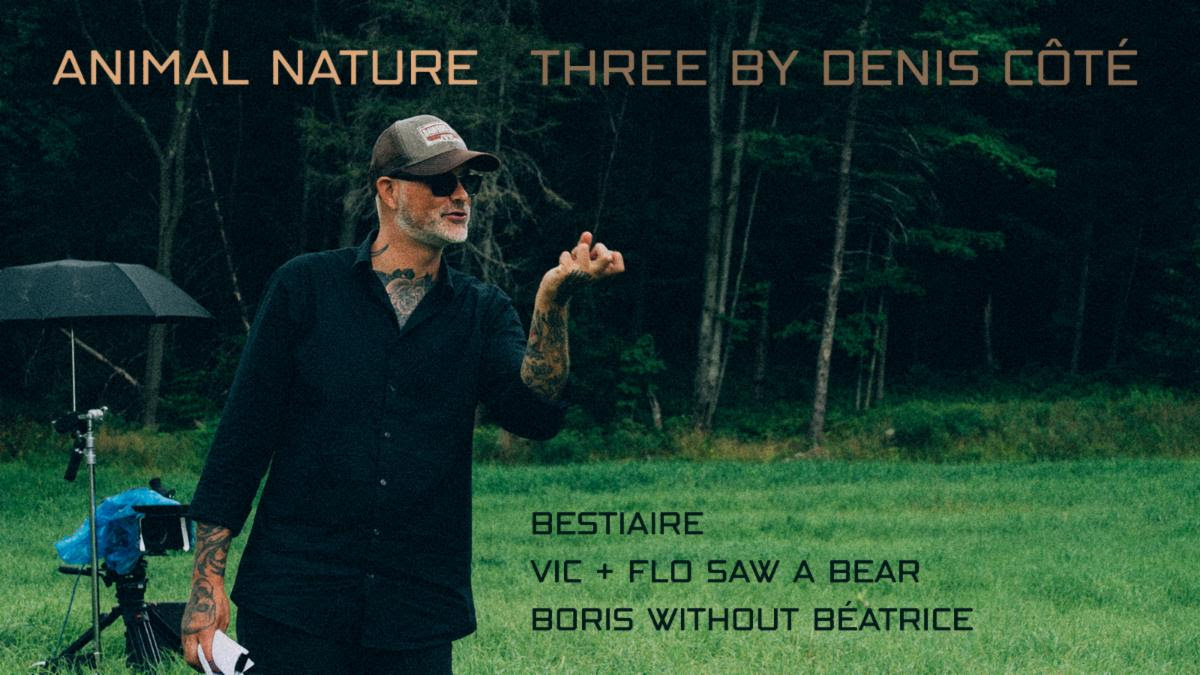 Animal Nature: Three by Denis Côté
Fascinated by eccentric characters and unpredictable situations, prolific French Canadian filmmaker Denis Côté—who won the best director prize at this year's Berlin Film Festival for his latest, Social Hygiene—has won a passionately devoted audience with his offbeat style and focus on those living outside the mainstream. This triptych brings together three of Côté's typically unconventional best: Bestiaire, a tantalizing documentary musing on the human fascination with animals in captivity; the tragicomic lesbian romance Vic + Flo Saw a Bear; and Boris Without Beatrice, an arresting portrait of masculinity in deep crisis.
Bestiaire, 2012
Vic + Flo Saw a Bear, 2013
Boris Without Beatrice, 2016
TRUE STORIES
Monday, August 2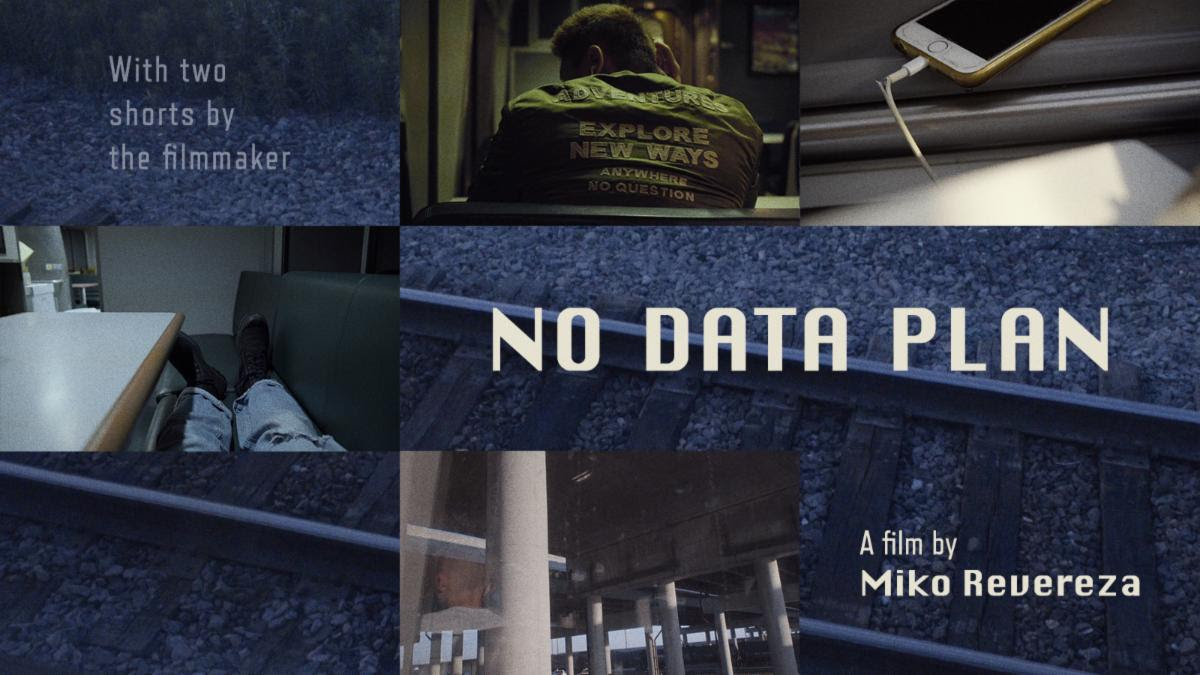 No Data Plan
Filipino American filmmaker Miko Revereza crosses the country by train in a profound meditation on the "modern fugitivism" of the undocumented experience, presented along with a pair of his shorts.
Features
No Data Plan, Miko Revereza, 2019
Shorts
Disintegration 93–96, Miko Revereza, 2017
Distancing, Miko Revereza, 2019
Monday, August 9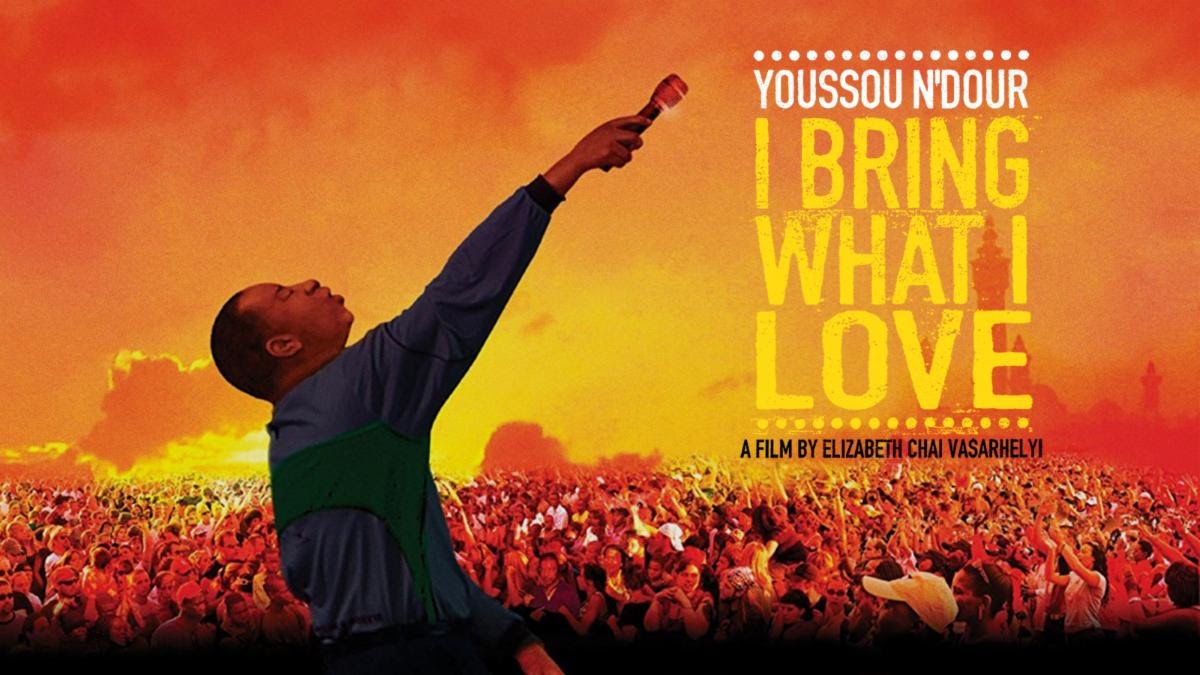 Youssou N'Dour: I Bring What I Love
The music of Senegalese pop sensation Youssou N'Dour propels this stirring story of faith, redemption, and the power of music to overcome intolerance.
Monday, August 23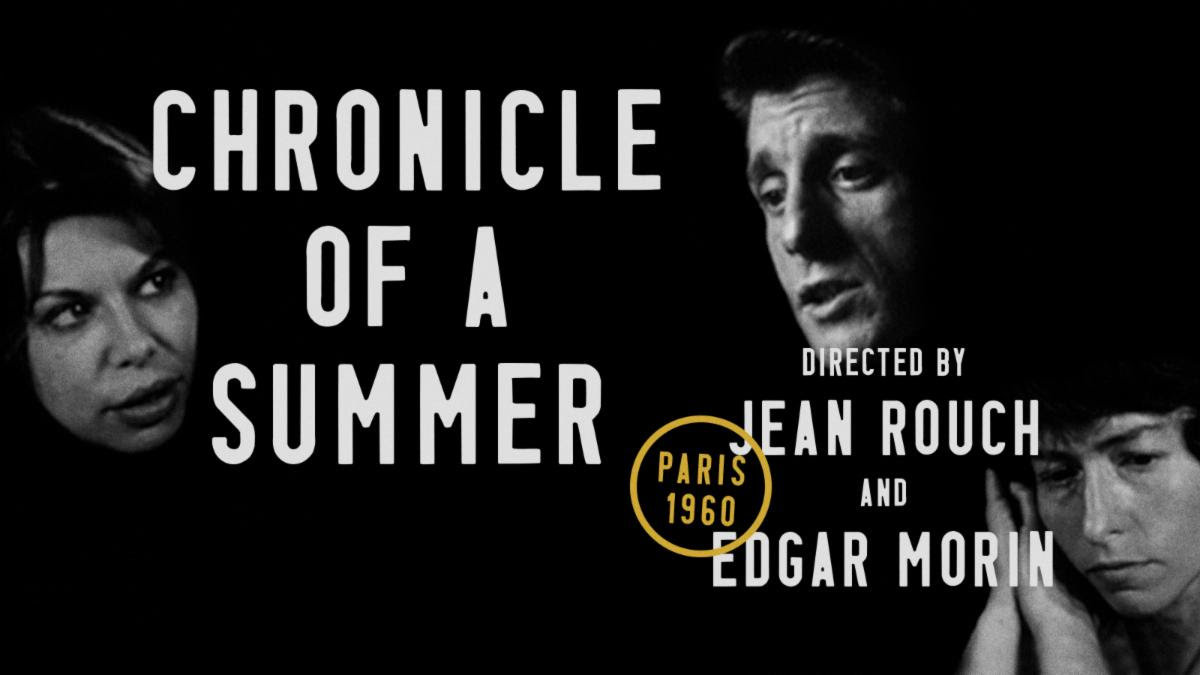 Chronicle of a Summer: Criterion Collection Edition #648
"Are you happy?" A seemingly simple question serves as the basis for this penetrating diagnosis of early-sixties French society from filmmaker-anthropologist Jean Rouch and sociologist Edgar Morin.
SUPPLEMENTAL FEATURES: Un été + 50, a documentary featuring outtakes from the film and interviews with some of its participants; interviews with codirector Jean Rouch and Marceline Loridan, one of the film's participants; and more.
Monday, August 30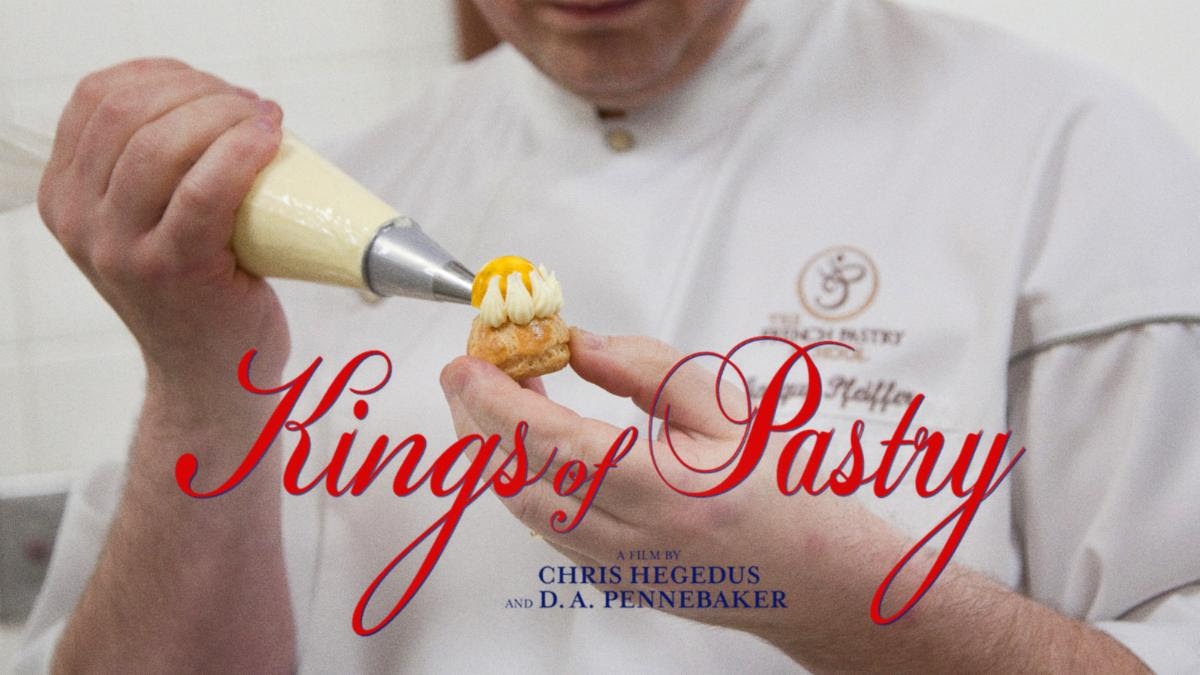 Kings of Pastry
Documentary legends D. A. Pennebaker and Chris Hegedus capture the high drama and sugar-spun delights of France's most prestigious pastry competition.
More documentaries featured in this month's programming:
Black Women's Anthems: Four Films by Michelle Parkerson
Oxhide and Oxhide II
Life's a Drag
Let There Be Light, 1946
Islands of Fire, Vittorio De Seta, 1954
Symbiopsychotaxiplasm: Take One, William Greaves, 1968
Strange Culture, Lynn Hershman Leeson, 2007
Bestiaire, Denis Côté, 2012
Top Spin, Mina T. Son and Sara Newens, 2014
WOMEN FILMMAKERS
Wednesday, August 4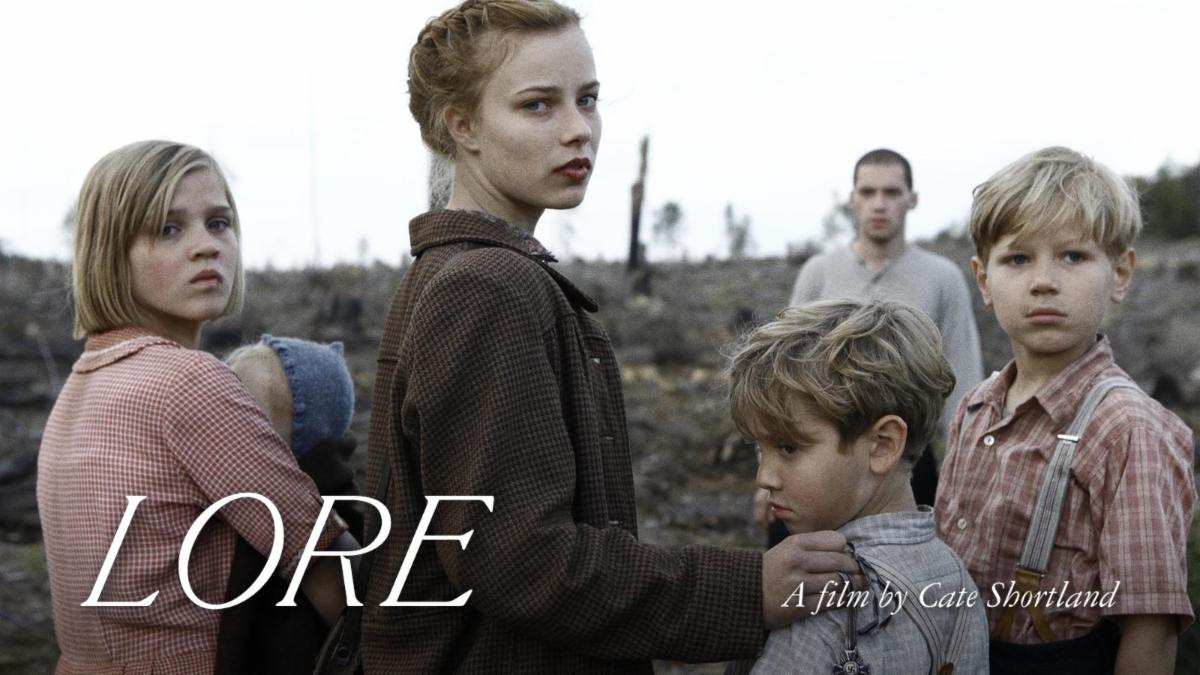 Lore
Lush cinematography and evocative landscapes lend a haunting fairy-tale quality to this powerful exploration of the Holocaust's legacy seen through the eyes of a teenage girl.
Wednesday, August 18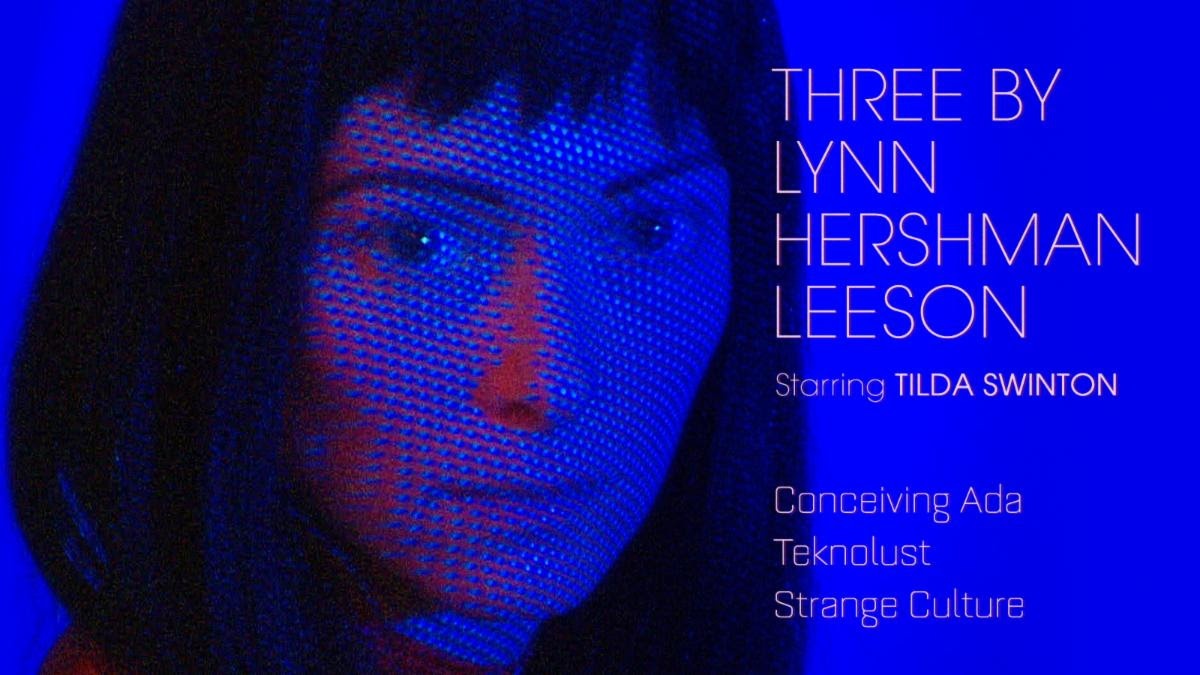 Three by Lynn Hershman Leeson
These strikingly prescient musings on technology, identity, and surveillance from innovative artist-filmmaker Lynn Hershman Leeson—whose work is also the subject of a major career retrospective this year at the New Museum in New York—toy cannily with the boundaries between the real and the virtual. All starring the inimitable Tilda Swinton—who plays, variously, nineteenth-century mathematics genius Ada Lovelace (Conceiving Ada), a scientist and her three identical "Self-Replicating Automatons" (Teknolust), and the wife of artist and wrongfully accused "bioterrorist" Steve Kurtz (Strange Culture)—these genre-defying works offer a boldly feminist, philosophically adventurous perspective on the brave new technological and political landscape that took shape at the turn of the twenty-first century.
Conceiving Ada, 1997
Teknolust, 2002
Strange Culture, 2007
Wednesday, August 25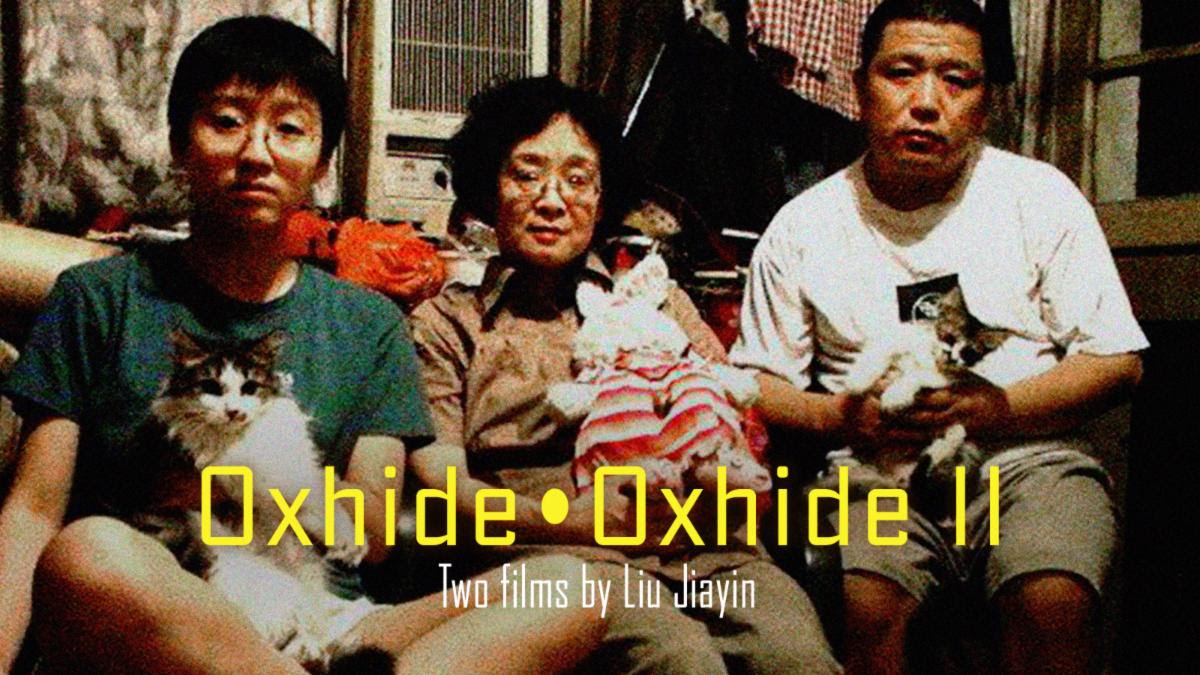 Oxhide and Oxhide II
Daily life in an impossibly cramped Beijing apartment takes on epic proportions in these mesmerizing, radically intimate portraits of working-class Chinese family life from director Liu Jiayin. Boldly transforming documentary into narrative, the filmmaker casts her parents and herself as fictionalized versions of themselves, capturing small moments that reveal deep insights into the mysteries of family relations and the art of everyday living. Made with virtually no budget and boundless ingenuity, Oxhide and its sequel take the microscopic physical and emotional details that make up a family and magnify them on a widescreen canvas.
More women filmmakers featured in this month's programming:
Black Women's Anthems: Four Films by Michelle Parkerson
The Connection, Shirley Clarke, 1961
Ticket of No Return, Ulrike Ottinger, 1979
Losing Ground, Kathleen Collins, 1982
Paris Is Burning, Jennie Livingston, 1990
Youssou N'Dour: I Bring What I Love, Elizabeth Chai Vasarhelyi, 2008
Kings of Pastry, Chris Hegedus and D. A. Pennebaker, 2009
Top Spin, Mina T. Son and Sara Newens, 2014
Moving, Adinah Dancyger, 2019
Dustin, Naïla Guiguet, 2020
The End of Suffering (A Proposal), Jacqueline Lentzou, 2020
Hella Trees, Ayo Akingbade, 2020
SATURDAY MATINEES
Saturday, August 7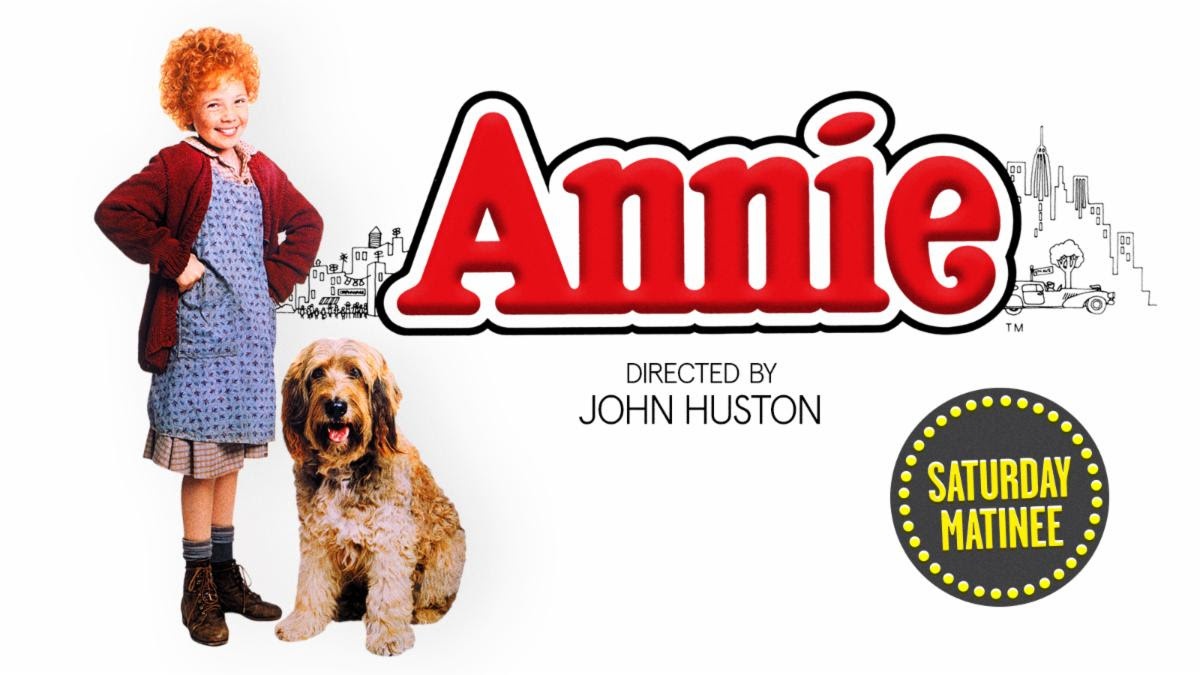 Annie
It's a hard knock life! The irrepressible orphan wins the day in this much-beloved ray of cinematic sunshine bursting with boisterous songs and irresistible performances.
Saturday, August 14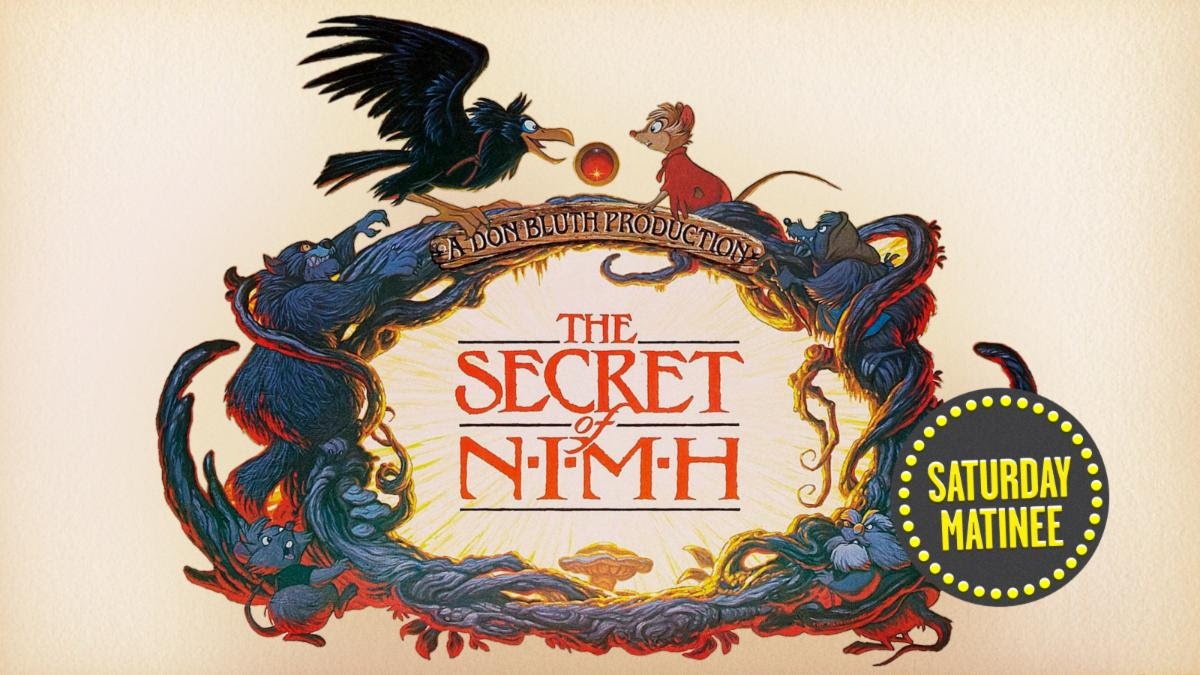 The Secret of NIMH
Richly realized characters and beautifully detailed animation shine in this dark-tinged fable, one of the most unique and imaginative children's movies of the 1980s.
Saturday, August 21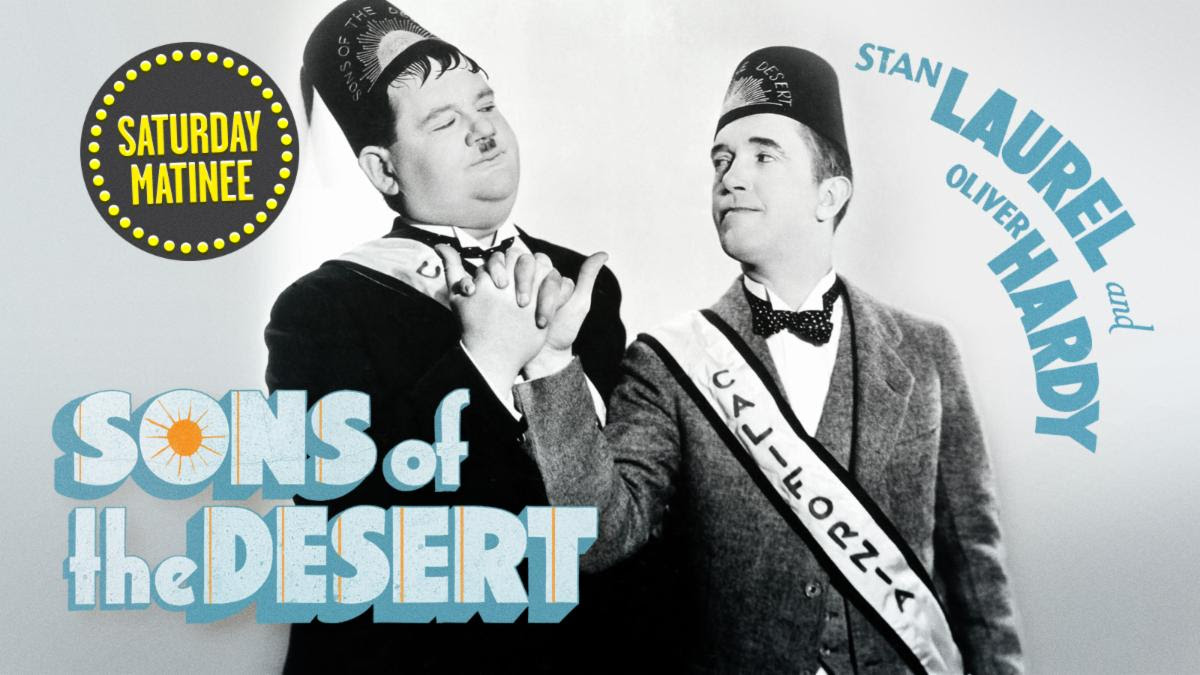 Sons of the Desert
Legendary comedy team Laurel and Hardy's celebrated rapport is on virtuosic display in their finest feature.
Saturday, August 28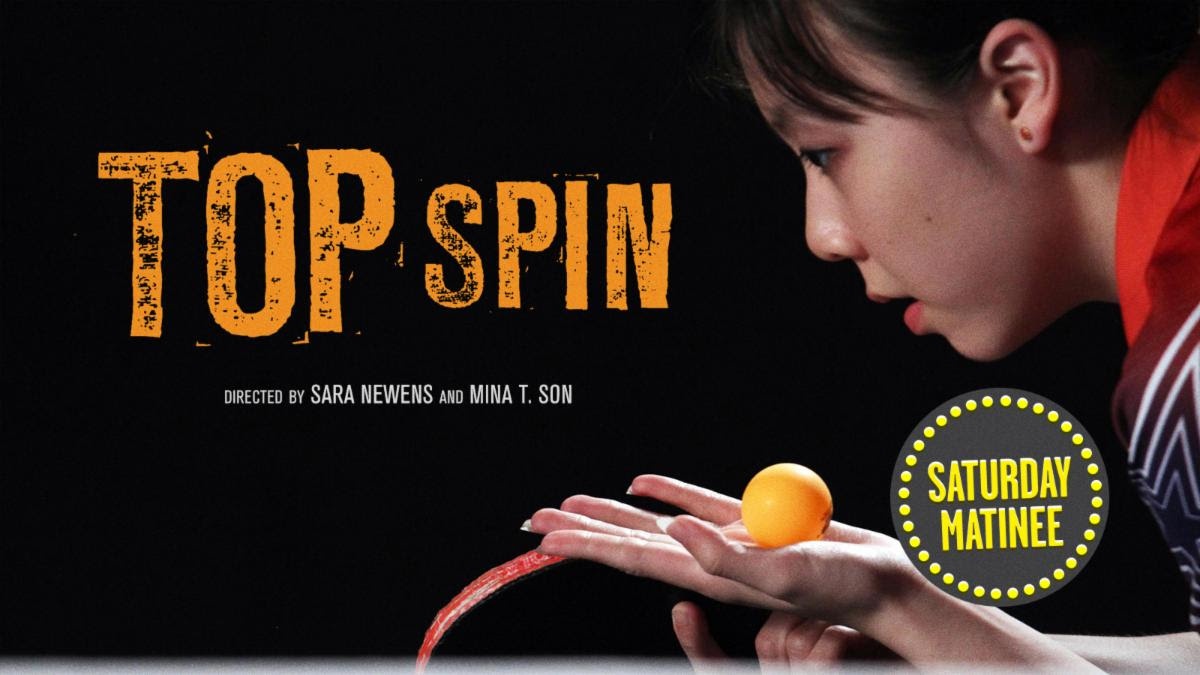 Top Spin
Three fiercely committed teenagers battle their way through the world of competitive table tennis in this offbeat coming-of-age sports documentary.
SHORT-FILM PROGRAMS
Tuesday, August 3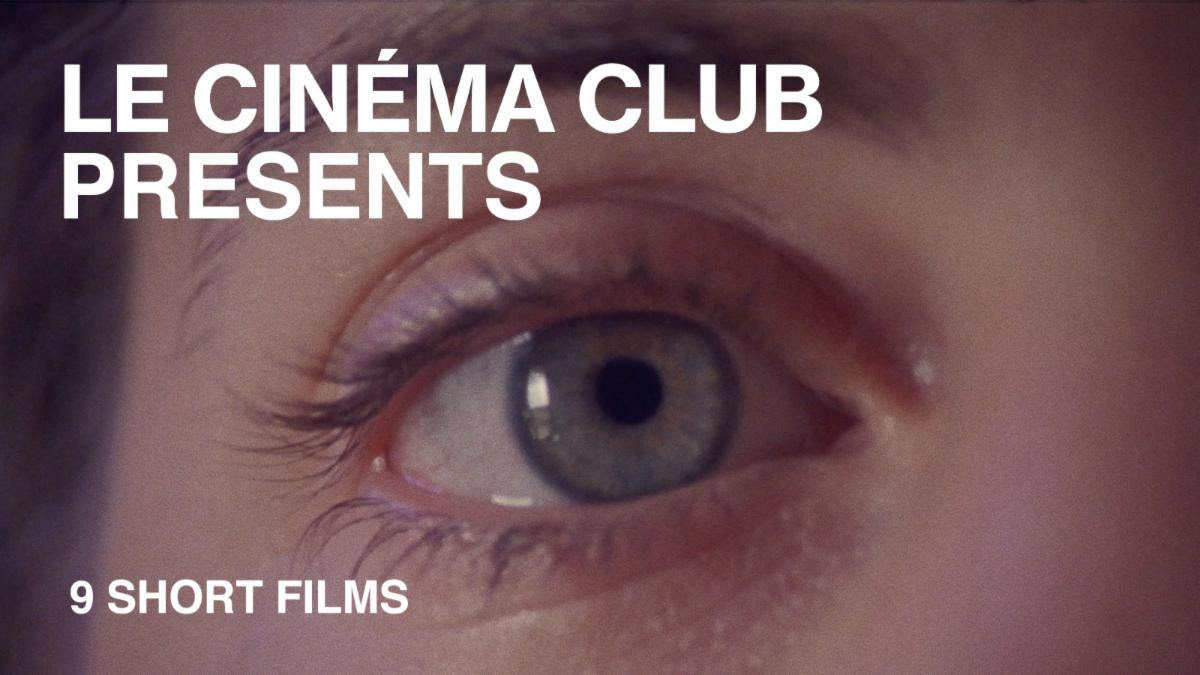 Le Cinéma Club Presents
Criterion is thrilled to partner with Le Cinéma Club for this selection of cutting-edge contemporary short films. A free and curated online cinema, Le Cinéma Club streams one film a week, celebrating a new generation of filmmakers and uncovering inspiring discoveries from the past. This program gathers some of their recent favorite films, spotlighting emerging directors and newly acclaimed voices. These award-winning films were shot all over the world, with themes that are both timely and timeless, but were selected for their distinctive storytelling. Extending across genre and form, these films are inventive, hybrid, playful, cosmic, and personal, blazing adventurous paths for the future of cinema.
Braguino, Clément Cogitore, 2017
I Signed the Petition, Mahdi Fleifel, 2018
Blessed Land, Pham Ngoc Lan, 2019
The Marvelous Misadventures of the Stone Lady, Gabriel Abrantes, 2019
Moving, Adinah Dancyger, 2019
Dustin, Naïla Guiguet, 2020
The End of Suffering (A Proposal), Jacqueline Lentzou, 2020
Hella Trees, Ayo Akingbade, 2020
Lizard, Akinola Davies, 2020
Tuesday, August 10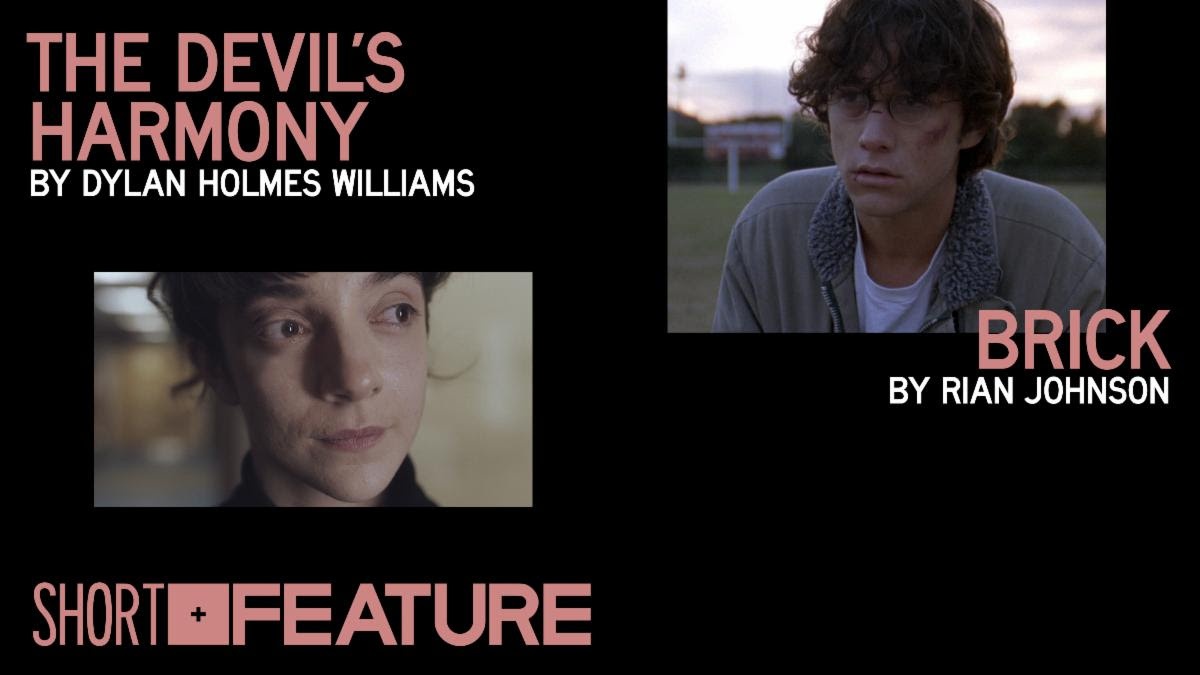 Student Bodies
The Devil's Harmony and Brick
Murder and mystery shake the halls of two high schools in a black-comic short and Rian Johnson's ingenious teenage noir.
Tuesday, August 17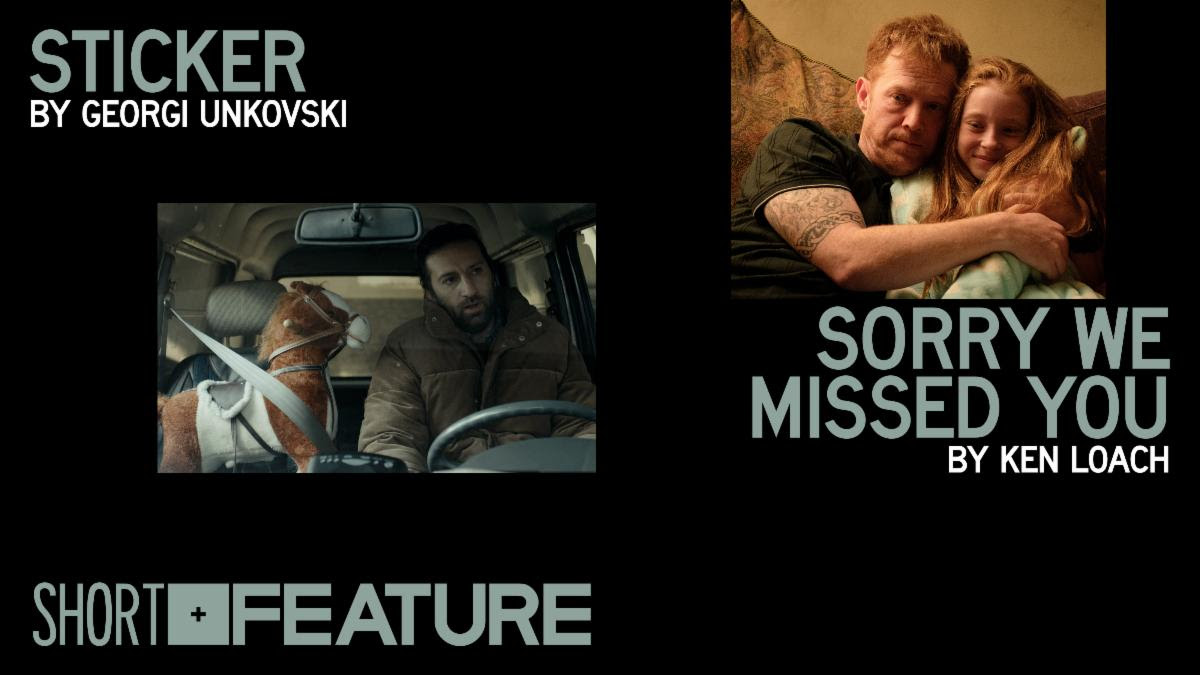 Bureaucratic for the People
Sticker and Sorry We Missed You
The System got you down? Commiserate with two hard-hitting looks at the soul-crushing frustrations of trying to succeed in the face of unfeeling bureaucracy and endless red tape.
Tuesday, August 24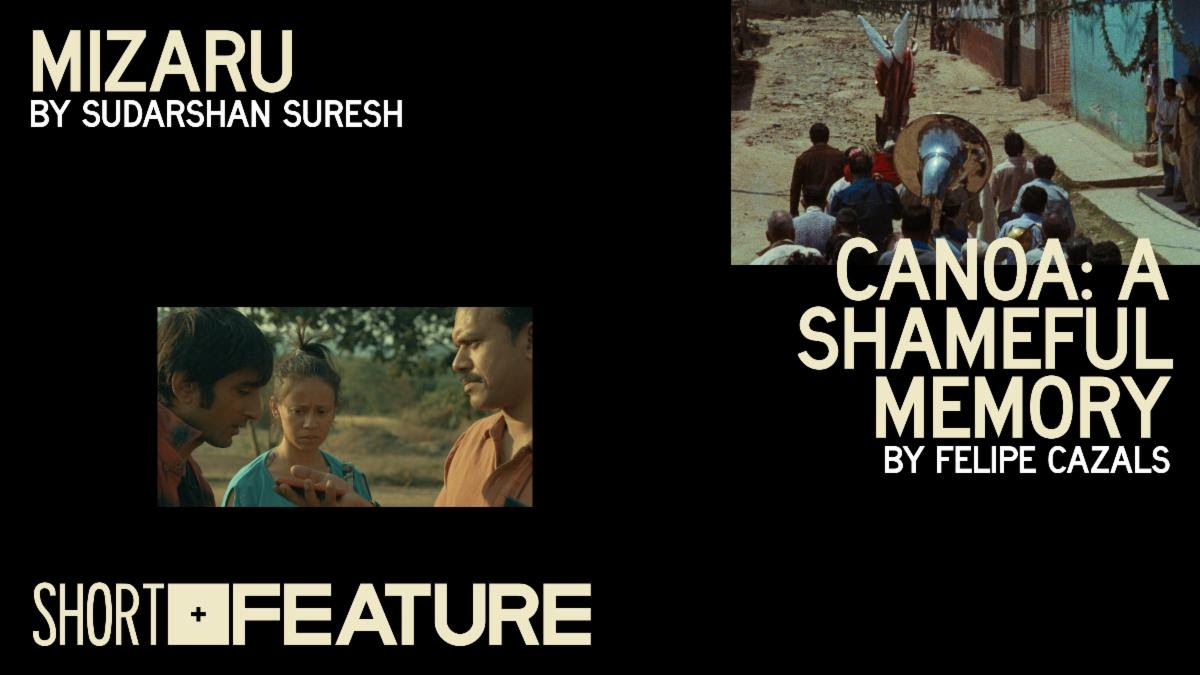 Mob Injustice
Mizaru and Canoa: A Shameful Memory
Vigilantes take it upon themselves to uphold public morality with devastating consequences in an unsettling one-take short and a daring work of Mexican political cinema.
Tuesday, August 31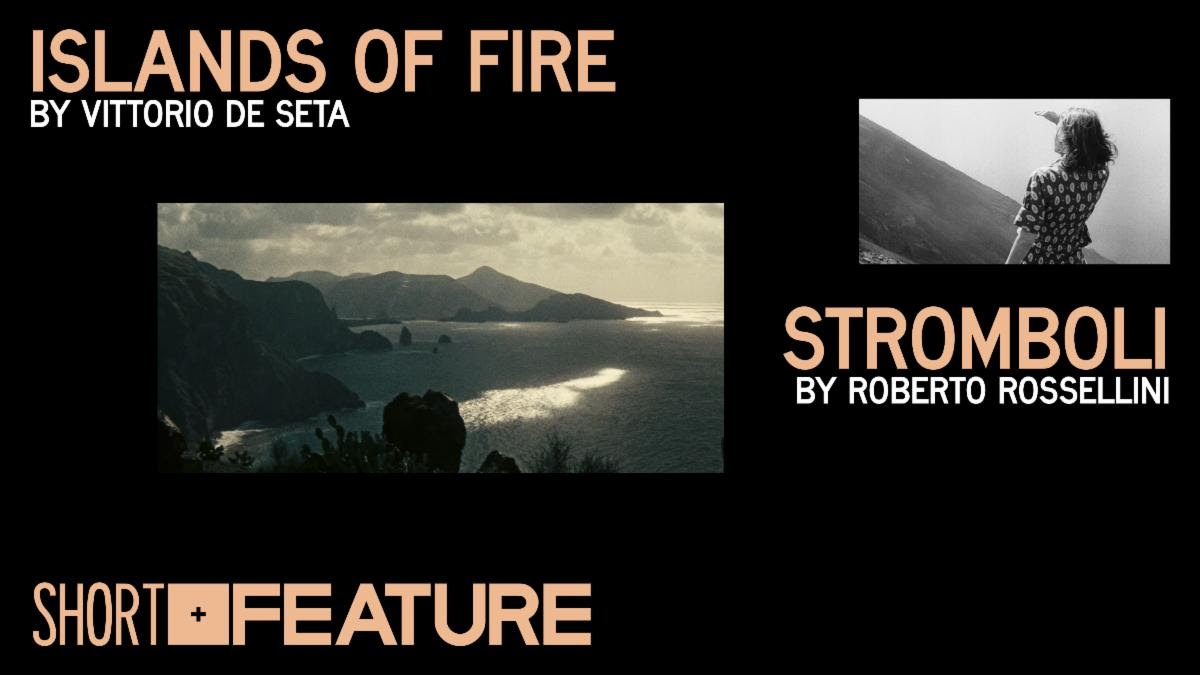 Under the Volcanoes
Islands of Fire and Stromboli
The elemental power of nature is on dramatic display in a breathtaking documentary and a neorealist landmark, both set against the backdrop of the volcanic islands off the coast of Sicily.
DOUBLE FEATURES
Friday, August 6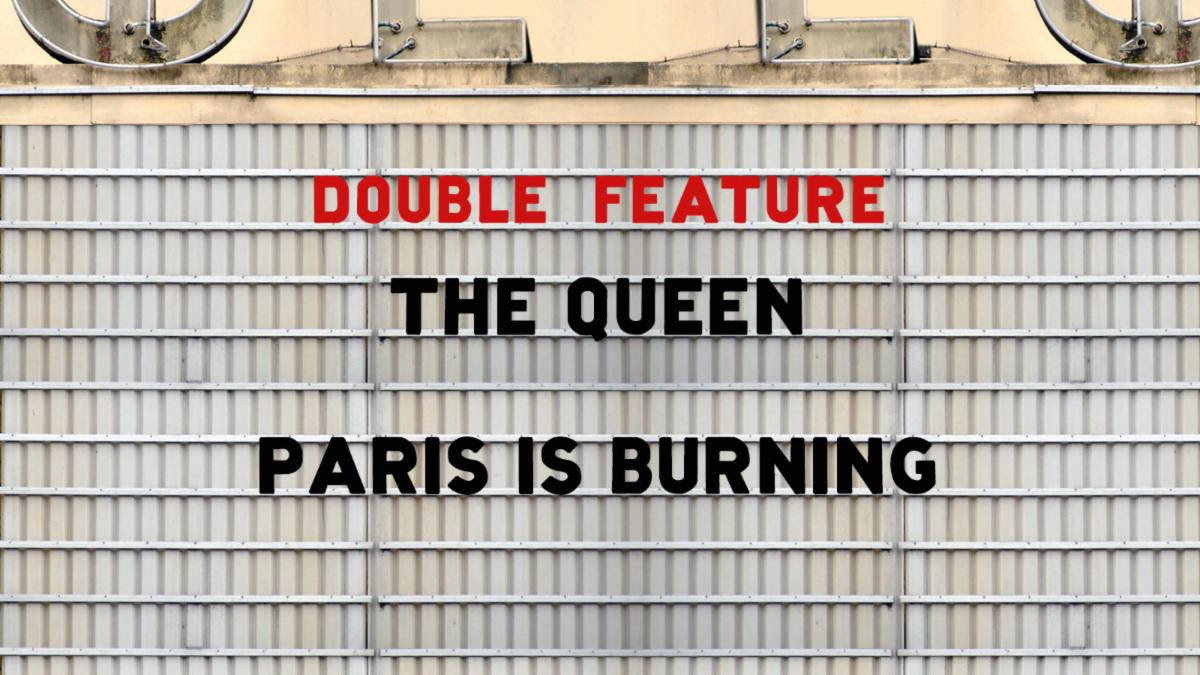 Life's a Drag
The Queen and Paris Is Burning
Two exhilarating documentaries capture the vibrant world of drag shows and ball culture where New York City's queer communities gathered in the 1960s and '80s.
Friday, August 13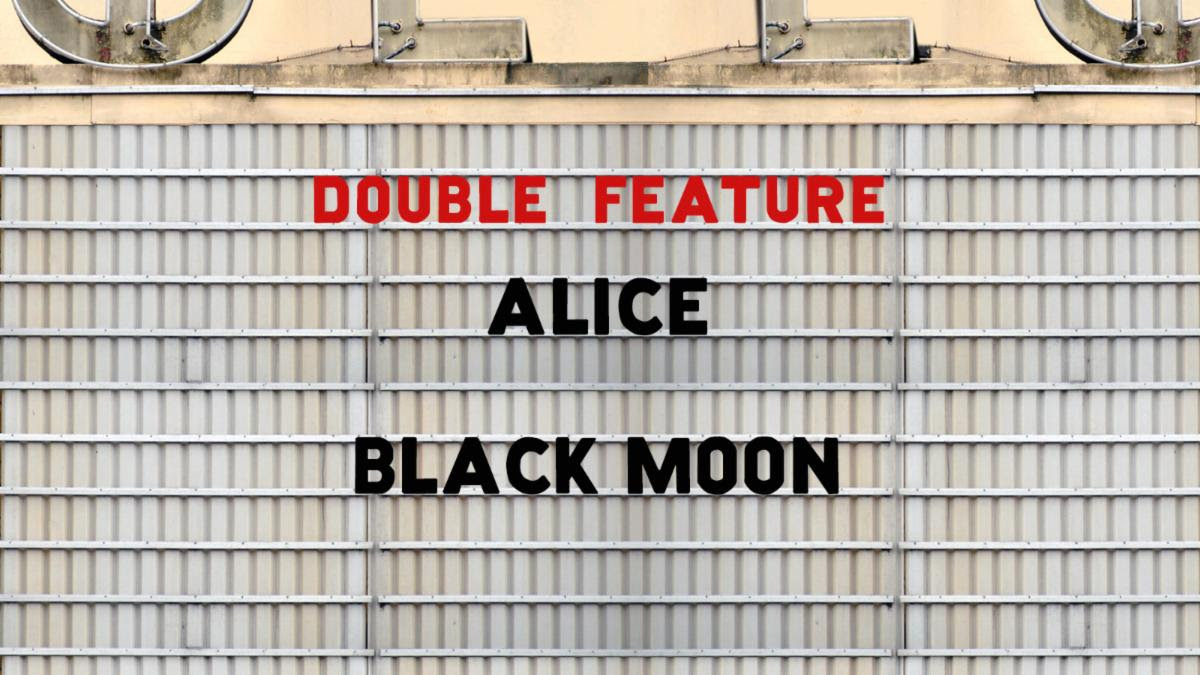 Through the Looking Glass
Alice and Black Moon
Tumble down the rabbit hole with two dark, surrealist takes on Lewis Carroll's Alice's Adventures in Wonderland.
Friday, August 20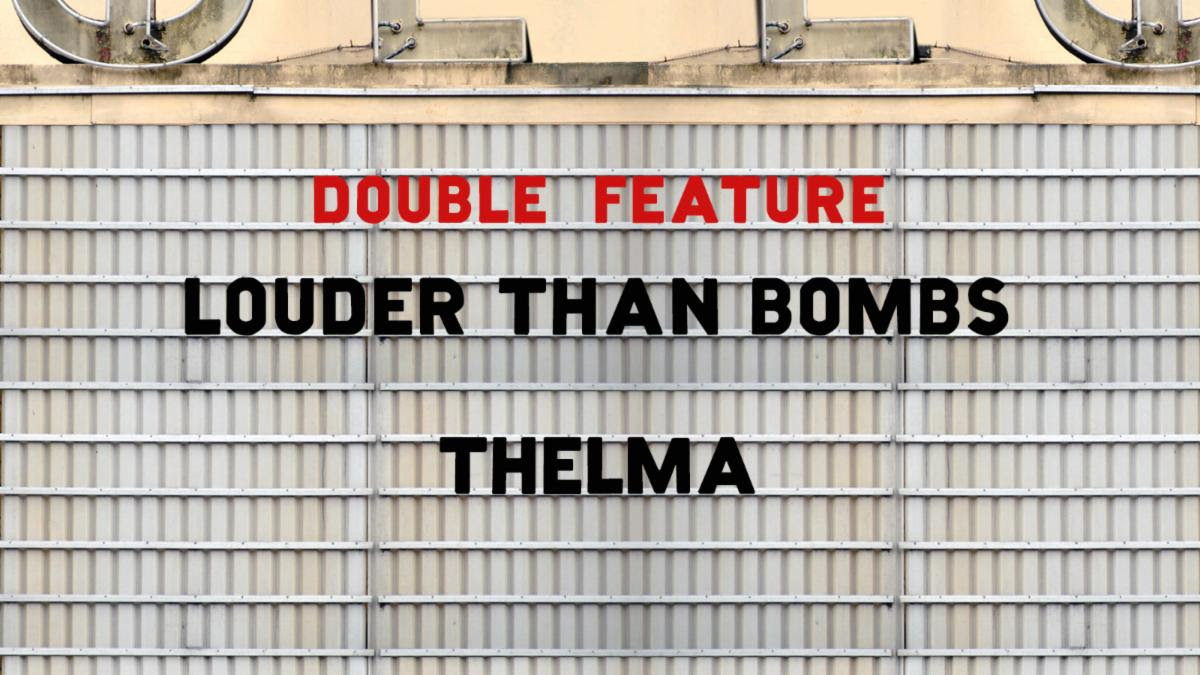 Trier on Tap
Louder Than Bombs and Thelma
Joachim Trier, one of the most virtuosic and versatile directors working today, displays his remarkable range and richly novelistic style in a quietly powerful family drama and a spellbinding supernatural thriller.
Friday, August 27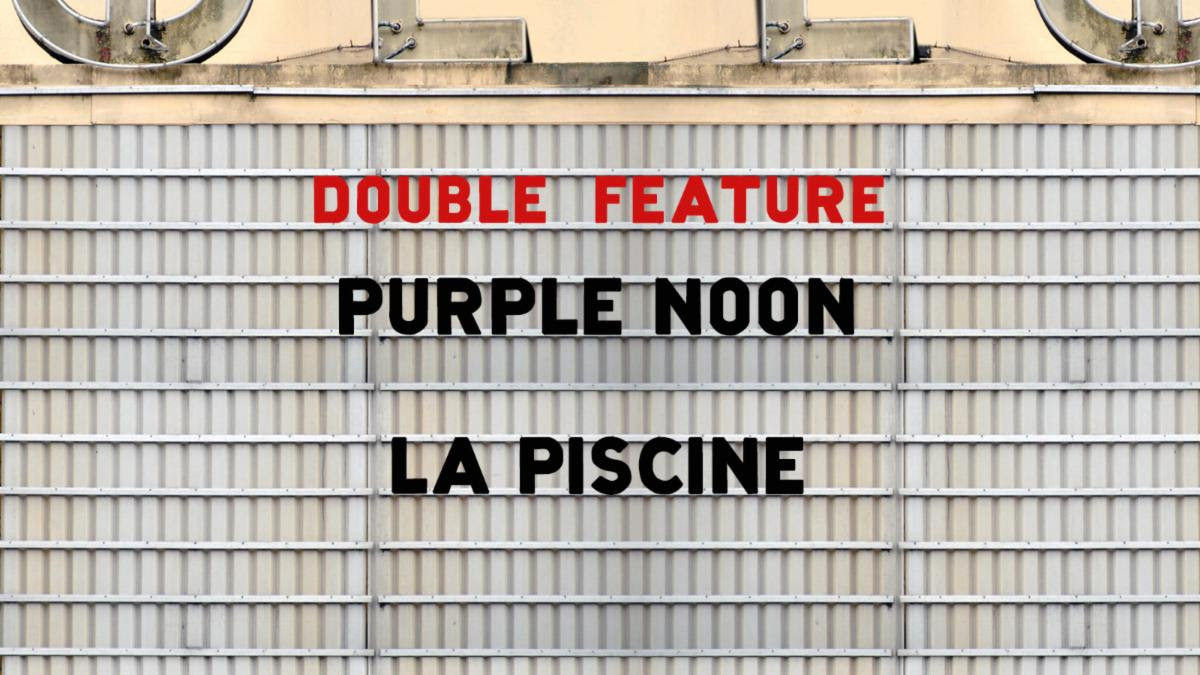 Wet Hot Delon Summer
Purple Noon and La piscine
Something sinister simmers beneath the summer sun when Alain Delon gets mixed up in murder in a pair of sultry, Mediterranean-set thrillers.
Plus: New Additions to Previous Programs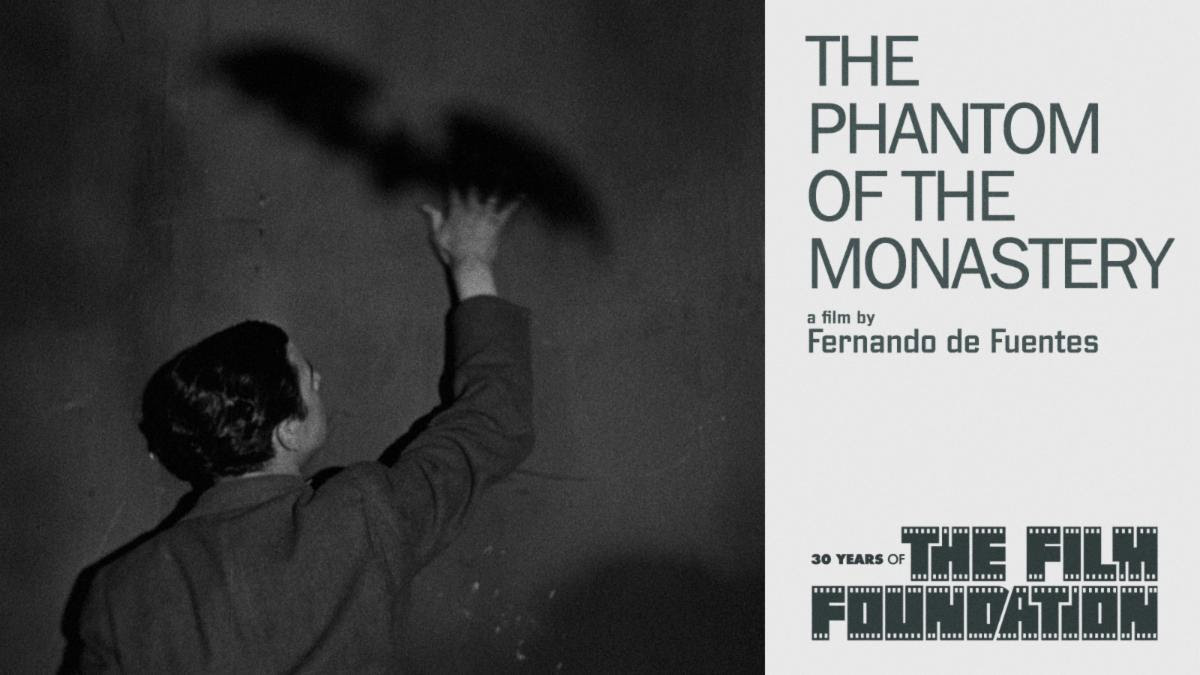 Now Playing in 30 Years of The Film Foundation: The Phantom of the Monastery
In November, we kicked off our thirtieth-anniversary celebration for film-preservation powerhouse The Film Foundation, founded by Martin Scorsese in 1990. This month's spotlighted restoration, brought to you by the World Cinema Project, is one of the most influential horror films in the history of Mexican cinema.
Complete list of films premiering on the Criterion Channel this month:
Abigail Harm, Lee Isaac Chung, 2012
Across the Pacific, ​​John Huston, 1942
The African Queen, John Huston, 1951
American Hunger, Ephraim Asili, 2013
Amores perros, Alejandro G. Iñárritu, 2000
Annie, John Huston, 1982
The Asphalt Jungle, John Huston, 1950 *
Bestiaire, Denis Côté, 2012
The Big Chill, Lawrence Kasdan, 1983
Blessed Land, Pham Ngoc Lan, 2019
Bombshell, Victor Fleming, 1933
Boris Without Béatrice, ​​Denis Côté, 2016
Braguino, Clément Cogitore, 2017
Buchanan Rides Alone, Budd Boetticher, 1958
​​​​… But Then, She's Betty Carter, Michelle Parkerson, 1980
China Seas, Tay Garnett, 1935
Comanche Station, Budd Boetticher, 1960
Conceiving Ada, Lynn Hershman Leeson, 1997
The Dead, John Huston, 1987
Decision at Sundown, Budd Boetticher, 1957
The Devil's Harmony, Dylan Holmes Williams, 2019
Dinner at Eight, George Cukor, 1933 *
Disintegration 93–96, Miko Revereza, 2017
Distancing, Miko Revereza, 2019
Dustin, Naïla Guiguet, 2020
Duvidha, Mani Kaul, 1973
The End of Suffering (A Proposal), Jacqueline Lentzou, 2020
Fat City, John Huston, 1972
Fluid Frontiers, Ephraim Asili, 2017
Forged Ways, Ephraim Asili, 2010
Freud, John Huston, 1962 *
The Girl from Missouri, Jack Conway, 1934
Gloria Mundi, Nikos Papatakis, 1976
Gotta Make This Journey: Sweet Honey in the Rock, Joseph Camp, 1983
Heaven Knows, Mr. Allison, John Huston, 1957
Hella Trees, Ayo Akingbade, 2020
Hold Your Man, Sam Wood, 1933
I Signed the Petition, Mahdi Fleifel, 2018
The Inheritance, Ephraim Asili, 2020
In This Our Life, John Huston, 1942
Key Largo, John Huston, 1948
Kindah, Ephraim Asili, 2016
Kings of Pastry, Chris Hegedus and D. A. Pennebaker, 2009
La piscine, Jacques Deray, 1969
La revue des revues, Joe Francis, 1927
Landscape Suicide, James Benning, 1987
Les abysses, Nikos Papatakis, 1963
Let There Be Light, John Huston, 1946
Libeled Lady, Jack Conway, 1936
Lizard, Akinola Davies, 2020
Lore, Cate Shortland, 2012
Louder Than Bombs, Joachim Trier, 2015
Lucky Life, Lee Isaac Chung, 2010
The Man Who Would Be King, John Huston, 1975
Many Thousands Gone, Ephraim Asili, 2015
The Marvelous Misadventures of the Stone Lady, Gabriel Abrantes, 2019
Mizaru, Sudarshan Suresh, 2019
Moby Dick, John Huston, 1956
Moonstruck, Norman Jewison, 1987
Moulin Rouge, John Huston, 1952
Moving, Adinah Dancyger, 2019
Munyurangabo, Lee Isaac Chung, 2007
The Night of the Iguana, John Huston, 1964
No Data Plan, Miko Revereza, 2019
Odds and Ends, Michelle Parkerson, 1993
One Day Before the Rainy Season, Mani Kaul, 1971
Our Daily Bread, Mani Kaul, 1969
Personal Property, W.S. Van Dyke, 1937
The Phantom of the Monastery, Fernando de Fuentes, 1934
The Photograph, Nikos Papatakis, 1986
Princesse Tam-Tam, Edmond T. Gréville, 1935
Reckless, Victor Fleming, 1935
Red Dust, Victor Fleming, 1932
Red-Headed Woman, Jack Conway, 1932
Reflections in a Golden Eye, John Huston, 1967
Ride Lonesome, Budd Boetticher, 1959
Riffraff, J. Walter Ruben, 1936
Saratoga, Jack Conway, 1937
The Secret of NIMH, Don Bluth, 1982
Seven Men from Now, Budd Boetticher, 1956
The Shooting, Monte Hellman, 1966
Siren of the Tropics, Mario Nalpas, 1927
The Spy Who Came in from the Cold, Martin Ritt, 1965
Sticker, Georgi Unkovski, 2019
Storme: The Lady of the Jewel Box, Michelle Parkerson, 1987
Strange Culture, Lynn Hershman Leeson, 2007
Suzy, George Fitzmaurice, 1936
The Tall T, Budd Boetticher, 1957
Teknolust, Lynn Hershman-Leeson, 2002
The Shepherds of Calamity, Nikos Papatakis, 1967
Thelma, Joachim Trier, 2017
Ticket of No Return, Ulrike Ottinger, 1979
Time Bandits, Terry Gilliam, 1981
To the Ends of the Earth, Kiyoshi Kurosawa, 2019
Top Spin, Mina T. Son and Sara Newens, 2014
Vic + Flo Saw a Bear, Denis Côté, 2013
Walking a Tightrope, Nikos Papatakis, 1991
A Walk with Love and Death, John Huston, 1969
Wife vs. Secretary, Clarence Brown, 1936
Women on the Verge of a Nervous Breakdown, Pedro Almodóvar, 1988 *
Youssou N'Dour: I Bring What I Love, Elizabeth Chai Vasarhelyi, 2008
Zou Zou, Marc Allégret, 1934
*Available in the U.S. only