Each month, the programmers at the Criterion Channel produce incredible line-ups for their subscribers. For March, the Channel will feature films from the Pre-Code era, Pier Paolo Pasolini, Kazuo Hara, and more!
Below you'll find the programming schedule for the month, along with a complete list of titles that Criterion has in store for us. Don't forget to check the Criterion Channel's main page regularly though, as they occasionally will drop surprises that aren't included in the official press release.
Don't subscribe yet? Start a 14-day free trial
TOP STORIES
Premiering March 1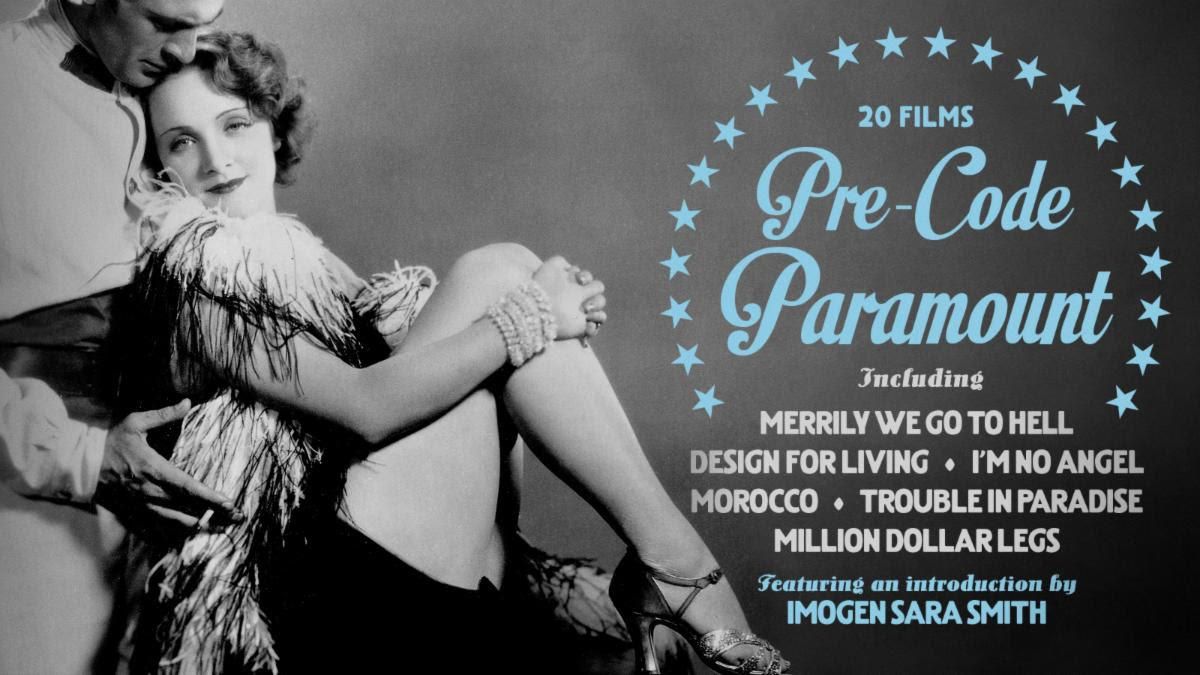 Pre-Code Paramount
Featuring a new introduction by critic Imogen Sara Smith
Before the enforcement of the Hollywood Production Code, sex, sin, and sleaze were splashed across the screen with abandon, and chiselers and gold diggers were cinematic staples. It was an era when Paramount Pictures stood out for the sophisticated amorality and continental flair it brought to its productions. Among the uncensored wonders that emanated from the studio's back lots during the early years of talkies were the anarchic antics of the Marx brothers (The Cocoanuts), the luxuriant exoticism of Josef von Sternberg and Marlene Dietrich (Morocco), the worldly wit of Ernst Lubitsch (Trouble in Paradise), and the jaw-dropping double entendres of Mae West (I'm No Angel)—plus forays into quasi-Dadaist delirium (Million Dollar Legs), alcohol-soaked experiments in open marriage (Merrily We Go to Hell), crazed zoologists (Murders in the Zoo), a musical ode to marijuana (Murder at the Vanities), and Cary Grant as the world's most irresistible plastic surgeon (Kiss and Make-Up). This collection of pre-Code classics and rarities spotlights the delightfully risqué side of a studio that knew how to be naughty while (almost) always keeping it classy.
The Cocoanuts, Robert Florey and Joseph Santley, 1929
The Virtuous Sin, George Cukor and Louois J. Gasnier, 1930
Morocco, Josef von Sternberg, 1930
Ladies' Man, Lothar Mendes, 1931
An American Tragedy, Josef von Sternberg, 1931
The Cheat, George Abbott, 1931
The Devil Is Driving, Benjamin Stoloff, 1932
Million Dollar Legs, Edward F. Cline, 1932
Hot Saturday, William A. Seiter, 1932
Merrily We Go to Hell, Dorothy Arzner, 1932
This Is the Night, Frank Tuttle, 1932
Trouble in Paradise, Ernst Lubitsch, 1932
Design for Living, Ernst Lubitsch, 1933
Murders in the Zoo, A. Edward Sutherland, 1933
I'm No Angel, Wesley Ruggles, 1933
International House, A. Edward Sutherland, 1933
This Day and Age, Cecil B. DeMille, 1933
Torch Singer, Alexander Hall and George Somnes, 1933
Kiss and Make-Up, Harlan Thompson, 1934
Murder at the Vanities, Mitchell Leisen, 1934

The Gospel According to Pier Paolo Pasolini
Pier Paolo Pasolini's ability to simultaneously embrace conflicting philosophies—he drew from Marxism and Catholicism; and he lived a thoroughly modern, openly gay life while looking to the distant past for inspiration and comfort—was matched by the multifariousness of his artistic output as a filmmaker, poet, journalist, novelist, playwright, painter, actor, and all-around public intellectual. Outside Italy, though, he remains best known for his restless and subversive body of film work. After scripting the sly sexual satire Il bell'Antonio, he soon moved to directing, applying Catholic iconography to gutter-level tales of street life like Mamma Roma, which gave Anna Magnani one of her greatest roles as a middle-aged sex worker. From there, the outspoken and always political Pasolini's films became increasingly scandalous—even, to some minds, blasphemous—from the Orson Welles–starring short La ricotta and the stark reimagining of the Christ story The Gospel According to St. Matthew to the shocking savagery of Porcile and the extravagantly bawdy medieval tales in his Trilogy of Life (The Decameron, The Canterbury Tales, Arabian Nights). Though Pasolini's career was cut tragically short by his brutal, still-unsolved murder, he remains—one hundred years after his birth—one of the most revered and controversial artists of the twentieth century.
Il bell'Antonio, Mauro Bolognini, 1960
Mama Roma, Pier Paolo Pasolini, 1962
La ricotta, Pier Paolo Pasolini, 1962
Love Meetings, Pier Paolo Pasolini, 1964
The Gospel According to St. Matthew, Pier Paolo Pasolini, 1964
The Witches, Luchino Visconti, Franco Rossi, Pier Paolo Pasolini, Mauro Bolognini, Vittorio De Sica, 1967
Teorema, Pier Paolo Pasolini, 1968
Porcile, Pier Paolo Pasolini, 1969
The Decameron, Pier Paolo Pasolini, 1971
The Canterbury Tales, Pier Paolo Pasolini, 1972
Arabian Nights, Pier Paolo Pasolini, 1974

Foreign-Language Oscar Winners
Get ready for this year's Oscars with a massive lineup of past winners of the Academy Award for Best Foreign Language Film! This cross section of the last seven decades of international cinema includes masterpieces by titans like Akira Kurosawa (Rashomon), Federico Fellini (8½), and Ingmar Bergman (Fanny and Alexander); contemporary art-house hits by directors such as Asghar Farhadi (A Separation), Michael Haneke (Amour), and Paolo Sorrentino (The Great Beauty); incendiary political parables from Hungary (Mephisto) and Bosnia and Herzegovina (No Man's Land); high-water marks of the Czechoslovak New Wave (The Shop on Main Street, Closely Watched Trains); a Soviet epic of unparalleled scale (War and Peace); and, of course, a handful of left-field surprises (it is the Academy Awards, after all).
Rashomon, Akira Kurosawa, 1950
Gate of Hell, Teinosuke Kinugasa, 1953
La strada, Federico Fellini, 1954
Mon oncle, Jacques Tati, 1958
Black Orpheus, Marcel Camus, 1959
The Virgin Spring, Ingmar Bergman, 1960
Through a Glass Darkly, Ingmar Bergman, 1961
8 1/2, Federico Fellini, 1963
Yesterday, Today and Tomorrow, Vittorio De Sica, 1964
*** The Shop on Main Street**, Ján Kadár and Elmar Klos, 1965
Closely Watched Trains, Jiří Menzel, 1966
War and Peace, Sergei Bondarchuk, 1967
Z, Costa-Gavras, 1969
Amarcord, Federico Fellini, 1973
Dersu Uzala, Akira Kurosawa, 1975
The Tin Drum, Volker Schlöndorff, 1979
Mephisto, István Szabó, 1981
Fanny and Alexander, Ingmar Bergman, 1982
Babette's Feast, Gabriel Axel, 1987
No Man's Land, Danis Tanović, 2001
Nowhere in Africa, Caroline Link, 2001
The Lives of Others, Florian Henckel von Donnersmarck, 2006
The Counterfeiters, Stefan Ruzowitzky, 2007
In a Better World, Susanne Bier, 2010
A Separation, Asghar Farhadi, 2011
Amour, Michael Haneke, 2012
The Great Beauty, Paolo Sorrentino, 2013

Live in Concert
The great concert films are as much a feast for the ears as they are for the eyes, an ecstatic melding of sound and image that not only replicates the live concertgoing experience but heightens it. From Jimi Hendrix (setting his guitar ablaze in Monterey Pop) and the Rolling Stones (delivering a swan song for the counterculture in Gimme Shelter) to the Talking Heads (Stop Making Sense, with David Byrne sporting his famous "big suit") and Prince (partying like it's 1987 in Sign o' the Times), this collection of classic concert documentaries is your all-access pass to some of the most electrifying musical performances ever captured on film.
Jazz on a Summer's Day, Bert Stern and Aram Avakian, 1959
Festival, Murray Lerner, 1967
Monterey Pop, D. A. Pennebaker, 1968
Jimi Plays Monterey, D. A. Pennebaker and Chris Hegedus, 1968
Gimme Shelter, David Maysles, Albert Maysles, and Charlotte Zwerin, 1970
Wattstax, Mel Stuart, 1973
The Song Remains the Same, Peter Clifton, 1976
Trances, Ahmed El Maânouni, 1981
Stop Making Sense, Jonathan Demme, 1984
Shake! Otis at Monterey, D. A. Pennebaker and Chris Hegedus, 1987
Sign o' the Times, Prince, 1987
A Reggae Session, Stephanie Bennett and Thomas Adelman, 1988
Soul Power, Jeffrey Kusama-Hinte, 2008

Queersighted: Stage to Screen
Featuring a conversation between series programmer Michael Koresky and scholar Shonni Enlow
Many of the most notable queer or queer-coded English-language films of the mid-twentieth century were based on plays. This is because theater was a medium in which representations of sexuality and desire were more permissible than in cinema, compromised as it was by draconian Production Code rules. In this new edition of Queersighted, series curator Michael Koresky and a special guest, professor and author Shonni Enelow, select and discuss eight envelope-pushing films adapted from theatrical works—including classics by Jean Genet, Lillian Hellman, and Tennessee Williams—that reveal so much about the strange and symbiotic relationship between theater and film, and the representation (and erasure) of gay and lesbian desires, lives, and communities on-screen and onstage.
These Three, William Wyler, 1936
Brief Encounter, David Lean, 1945
Tea and Sympathy, Vincente Minnelli, 1956
Suddenly, Last Summer, Joseph L. Mankiewicz, 1959
The Children's Hour, William Wyler, 1961
The Balcony, Joseph Strick, 1963
The Boys in the Band, William Friedkin, 1970
Edward II, Derek Jarman, 1991
EXCLUSIVE STREAMING PREMIERES
Thursday, March 3

I Was a Simple Man
Christopher Makoto Yogi's spellbinding cinematic reverie is a ghost story set in the lush countryside of the north shore of O'ahu, Hawai'i. Unfolding in four chapters, it tells the story of an elderly man (Steve Iwamoto) facing the end of his life, visited by the ghosts of his past. Incorporating history and mythology, dream logic and surrealism, I Was a Simple Man is a time-shifting, kaleidoscopic story of a fractured family facing the death of their patriarch that takes viewers from the high-rises of contemporary Honolulu to the pre-WWII pastorals of O'ahu and, finally, into the beyond.
I Was a Simple Man is presented alongside a selection of films by Yogi that ruminate on memory, loss, and the changing landscapes of Hawai'i.
Features
August at Akiko's, 2018
I Was a Simple Man, 2021
Shorts
Layover, on the Shore, 2009
Obake, 2011
Makoto: Or, Honesty, 2013
Suddenly, Honolulu, 2015
Occasionally, I Saw Glimpses of Hawai'i, 2016
Suddenly, Honolulu, 2016
a still place, 2020
Thursday, March 17

Arrebato
Hailed as "an absolute modern classic" by Pedro Almodóvar, this legendary cult film by underground Spanish filmmaker and movie-poster designer Iván Zulueta is the final word on cinemania: a dimension-shattering blend of heroin, sex, and Super 8. Horror-movie director José (Eusebio Poncela) is adrift in a sea of doubt and drugs. As his belated second feature nears completion, his reclusive bubble is popped by two events: a sudden reappearance from an ex-girlfriend and a package from past acquaintance Pedro (Will More) containing a reel of Super 8 film, an audiotape, and a door key. From there, the boundaries of time, space, and sexuality are erased as José is once more sucked into Pedro's vampiric orbit. Together, they attempt the ultimate hallucinogenic catharsis through a Möbius strip of filming and being filmed. A towering feat of counterculture cinema, Arrebato ("Rapture") creates a genre all its own.
CRITERION EDITIONS
Premiering March 1

A Raisin in the Sun: Criterion Collection Edition #945
Lorraine Hansberry's deeply resonant tale of dreams deferred receives a powerful screen adaptation that captures the high stakes and shifting currents of Black life in midcentury America.
SUPPLEMENTAL FEATURES: Interviews with Hansberry, director Daniel Petrie, and scholars Imani Perry and Mia Mask; an excerpt from Black Theatre: The Making of a Movement; and more.

The Celebration: Criterion Collection Edition #1108
The Danish Dogme 95 movement that struck world cinema like a thunderbolt begins here: Thomas Vinterberg's lacerating chamber drama uses the economic and aesthetic freedoms of digital video to achieve an annihilating emotional intensity.
SUPPLEMENTAL FEATURES: Audio commentary by Vinterberg, documentaries featuring cast and crew members, a 2002 documentary about the Dogme 95 movement, deleted scenes, two early short films by Vinterberg, and more.

Bull Durham: Criterion Collection Edition #936
Former minor leaguer Ron Shelton's highly quotable script and breakthrough performances from Kevin Costner, Susan Sarandon, and Tim Robbins come together in this freewheeling hymn to America's favorite pastime.
SUPPLEMENTAL FEATURES: Two audio commentaries featuring Shelton, Costner, and Robbins; interviews with the cast and crew; an appreciation of the film featuring former players, broadcasters, and sports-film aficionados; and more.

Merrily We Go to Hell: Criterion Collection Edition #1076
Addiction, nonmonogamy, and female sexual liberation: Dorothy Arzner's alcohol-soaked portrait of an open marriage stands out even in the anything-goes pre-Code era for its daringly mature treatment of taboo themes.
SUPPLEMENTAL FEATURES: A video essay by film historian Cari Beauchamp and Dorothy Arzner: Longing for Women, a 1983 documentary by Katja Raganelli and Konrad Wickler.

Design for Living: Criterion Collection Edition #592
Gary Cooper, Fredric March, and Miriam Hopkins form a very pre-Code ménage à trois in one of Ernst Lubitsch's sexiest and most sophisticated enchantments.
SUPPLEMENTAL FEATURES: Lubitsch's segment of the 1932 omnibus film If I Had a Million, selected-scene commentary by film scholar William Paul, an interview with film scholar Joseph McBride, and more.

The Age of Innocence: Criterion Collection Edition #913
Martin Scorsese adapts the work of another great New York artist, Edith Wharton, in this sumptuous evocation of Gilded Age Manhattan starring Daniel Day-Lewis, Michelle Pfeiffer, and Winona Ryder.
SUPPLEMENTAL FEATURES: Interviews with Scorsese, coscreenwriter Jay Cocks, production designer Dante Ferretti, and costume designer Gabriella Pescucci; and Innocence and Experience, a 1993 documentary on the making of the film.
WOMEN FILMMAKERS
Wednesday, March 2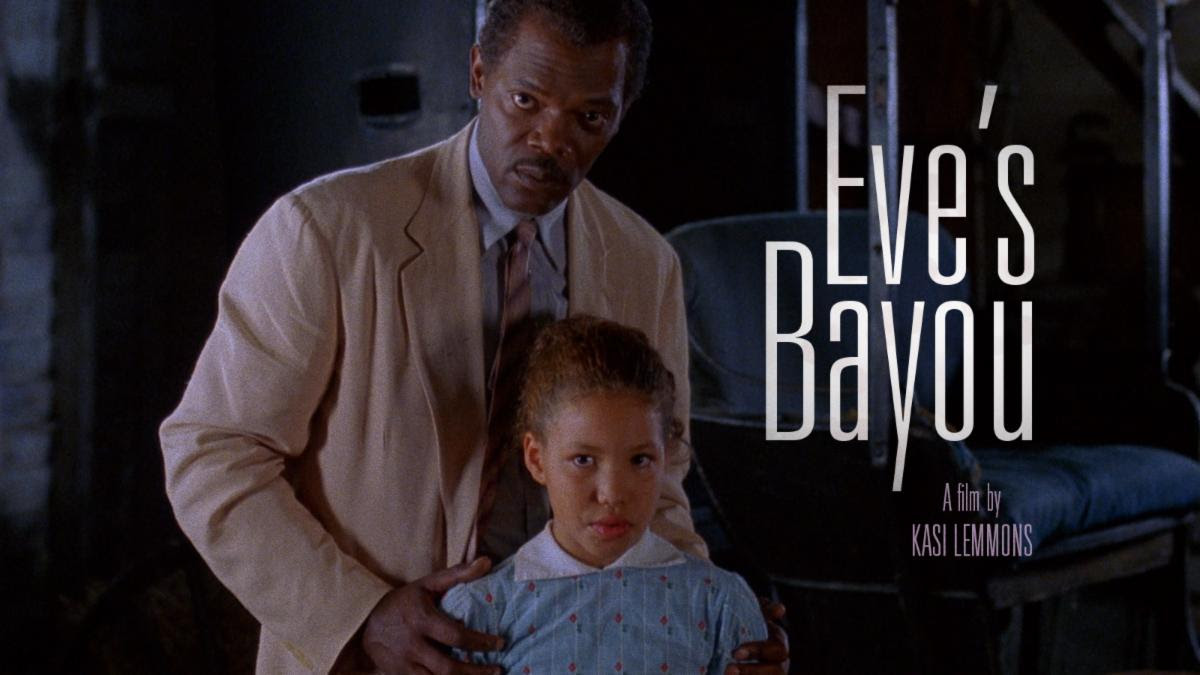 Eve's Bayou
Kasi Lemmons delivered one of the most distinctive directorial debuts of the 1990s with this richly atmospheric southern-gothic stew of sex, lies, and voodoo.
Wednesday, March 9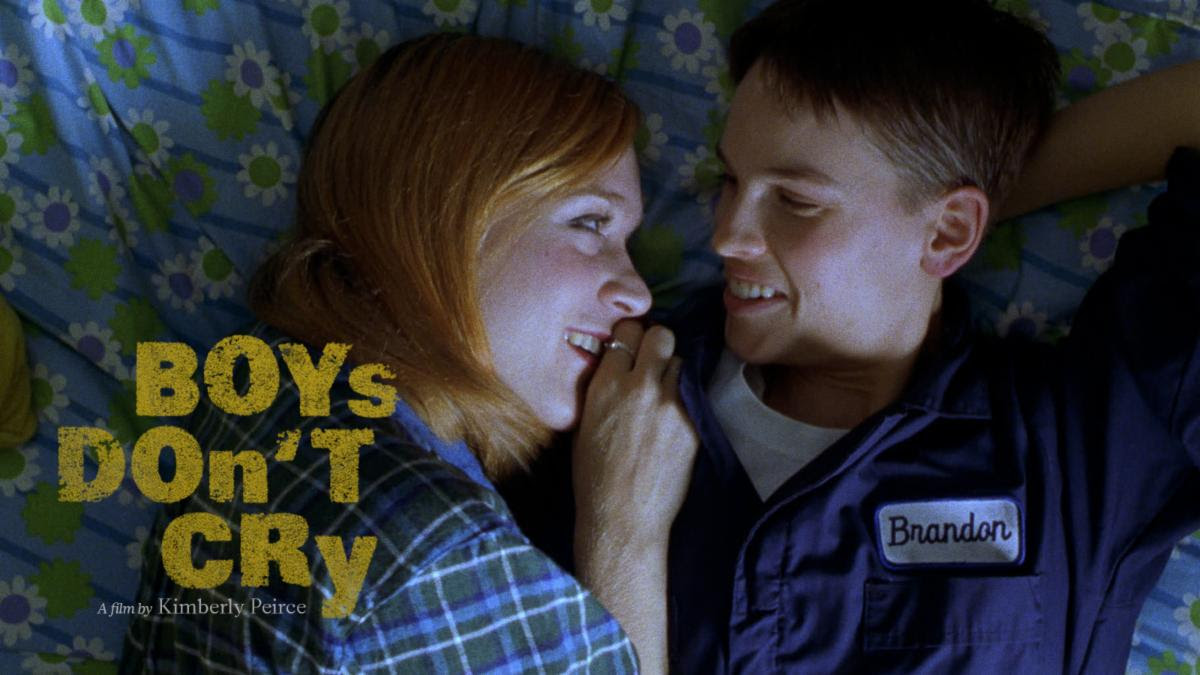 Boys Don't Cry
Hilary Swank delivers an Academy Award–winning breakthrough performance in this harrowing dramatization of the tragic story of Brandon Teena that brought the 1990s New Queer Cinema movement to new heights of mainstream critical acclaim.
Wednesday, March 16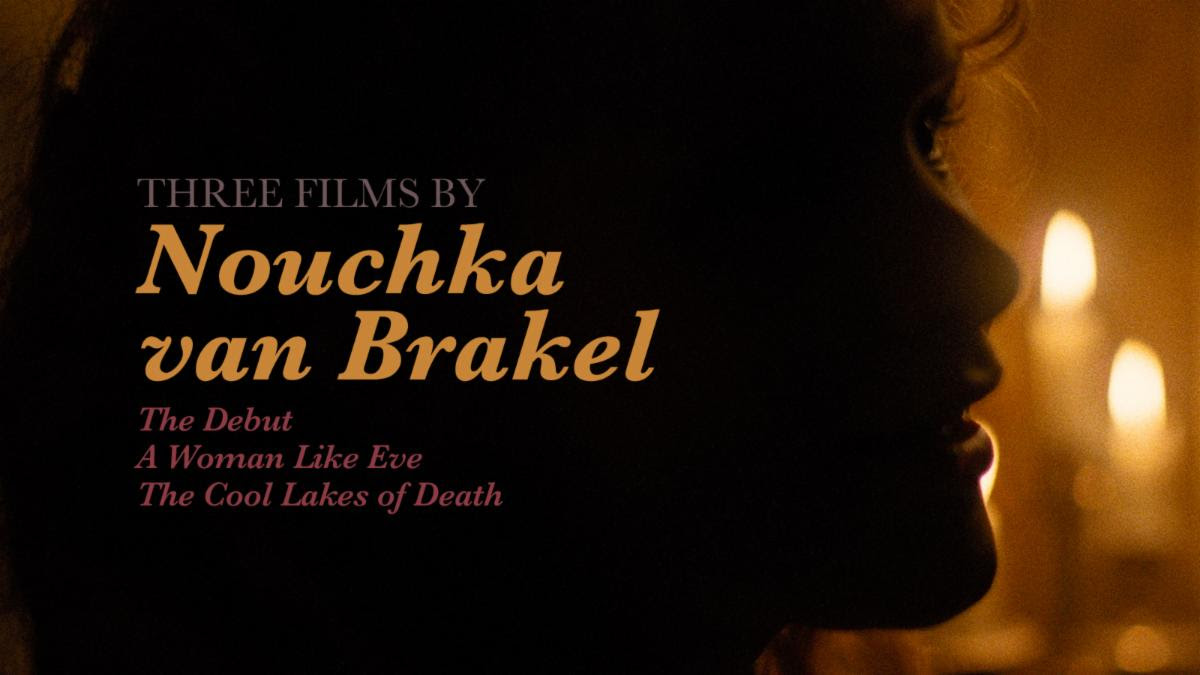 Three Films by Nouchka van Brakel
An unsung feminist trailblazer, Nouchka van Brakel made some of the most subversive and fearlessly compassionate Dutch films of the 1970s and '80s. Each dealing with resilient women who defy the pressures of a patriarchal society in their quests for self-actualization, these newly restored films—including the landmark lesbian love story A Woman Like Eve, one of the first major films to offer a positive portrayal of queer romance—are ripe for rediscovery.
The Debut, 1977
A Woman Like Eve, 1979
The Cool Lakes of Death, 1982
Wednesday, March 23
Danzón
The slow, sensuous ballroom-style dance known as the danzón is at the heart of María Novaro's luminous tale of a woman's awakening, a key work of nineties Mexican cinema.
Wednesday, March 30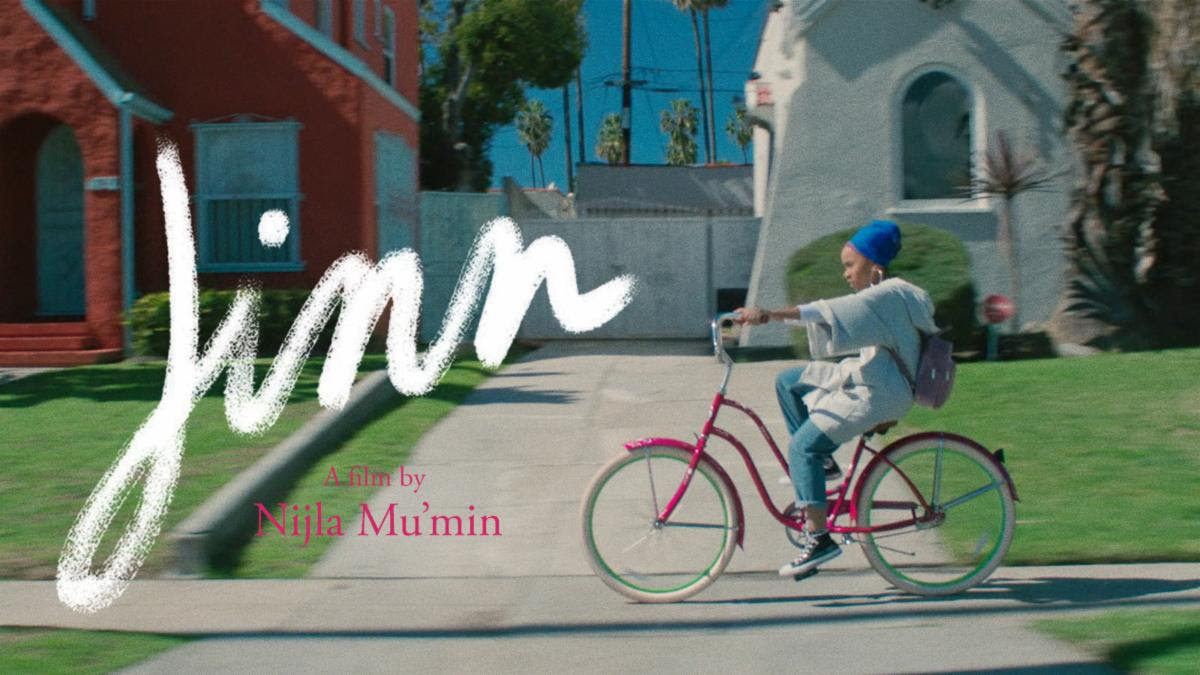 Jinn
Subverting prevailing stereotypes of Islam, Nijla Mu'min's luminous coming-of-age portrait captures a Black Muslim girl's inner awakening in all its wonder and complexity.
More women filmmakers featured in this month's programming:
Short Films by Sophy Romvari
Fourteen Animated Films by Faith and John Hubley
Merrily We Go to Hell, Dorothy Arzner, 1932
Jimi Plays Monterey, D. A. Pennebaker and Chris Hegedus, 1968
Gimme Shelter, David Maysles, Albert Maysles, and Charlotte Zwerin, 1970
One Sings, the Other Doesn't, Agnès Varda, 1977
The London Story, Sally Potter, 1986
Shake! Otis at Monterey, D. A. Pennebaker and Chris Hegedus, 1987
A Reggae Session, Stephanie Bennett and Thomas Adelman, 1988
Nowhere in Africa, Caroline Link, 2001
In a Better World, Susanne Bier, 2010
America, Garrett Bradley, 2019
TWENTY-FIRST-CENTURY CINEMA
Thursday, March 10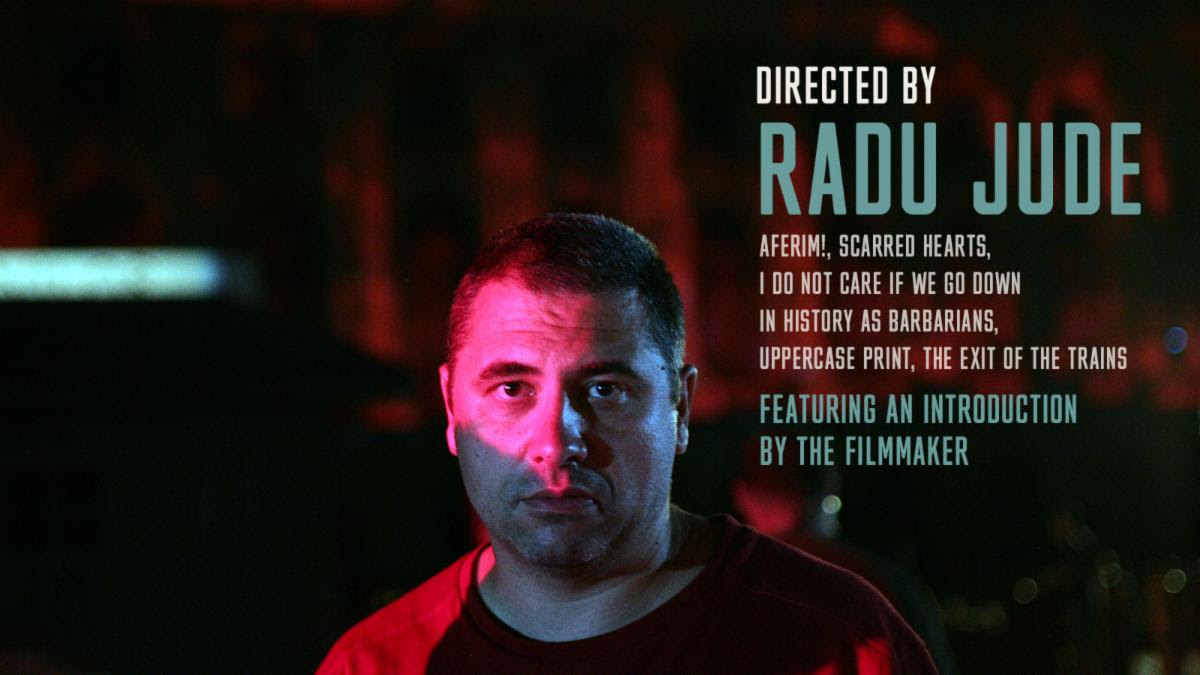 Directed by Radu Jude
Featuring a new introduction by the filmmaker
With his audacious Bad Luck Banging or Loony Porn currently shocking and delighting art-house audiences, now is the perfect time to revisit the provocative, witty, and probing films of Romanian auteur Radu Jude. Including the streaming premieres of Jude's hauntingly minimalistic Holocaust documentary The Exit of the Trains and his brilliant, metatextual exploration of Ceaușescu-era repression Uppercase Print, these films interrogates the darkest corners of Romanian history with both cutting irony and radical formal innovation.
Aferim!, 2015
Scarred Hearts, 2016
I Do Not Care If We Go Down in History as Barbarians, 2018
The Exit of the Trains, 2020
Uppercase Print, 2020
TRUE STORIES
Monday, March 7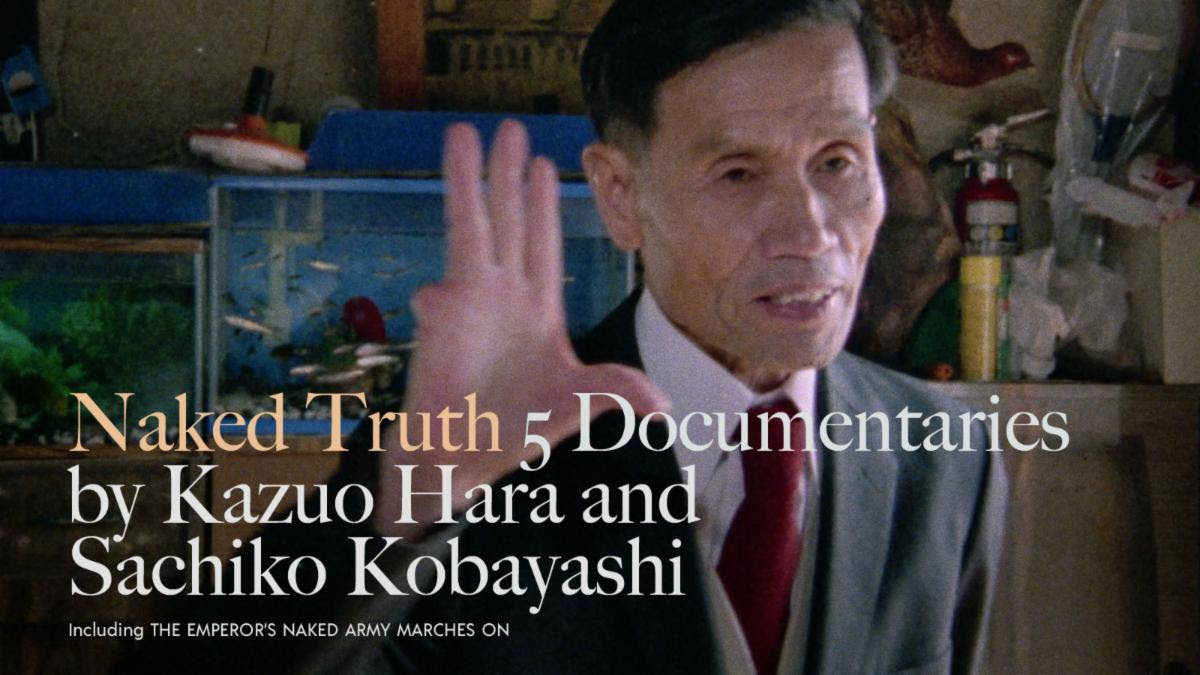 Naked Truth: Five Documentaries by Kazuo Hara and Sachiko Kobayashi
Shocking, confrontational, and made with white-hot fury, these radical documentaries—directed by Kazuo Hara and produced by his wife and longtime creative partner, Sachiko Kobayashi—give voice to the outsiders and iconoclasts who wage war with the conformism of modern Japanese society. From a woman willing to risk everything on her journey toward personal and sexual liberation (Extreme Private Eros: Love Song 1974) to a man whose quest to expose Japanese wartime atrocities borders on madness (The Emperor's Naked Army Marches On), the unforgettable subjects of these films are invited to be collaborators in Hara and Kobayashi's process, resulting in works of unmatched power and immediacy.
Goodbye CP, 1972
Extreme Private Eros: Love Song 1974, 1974
The Emperor's Naked Army Marches On, 1987
A Dedicated Life, 1994
Sennan Asbestos Disaster, 2016
Monday, March 14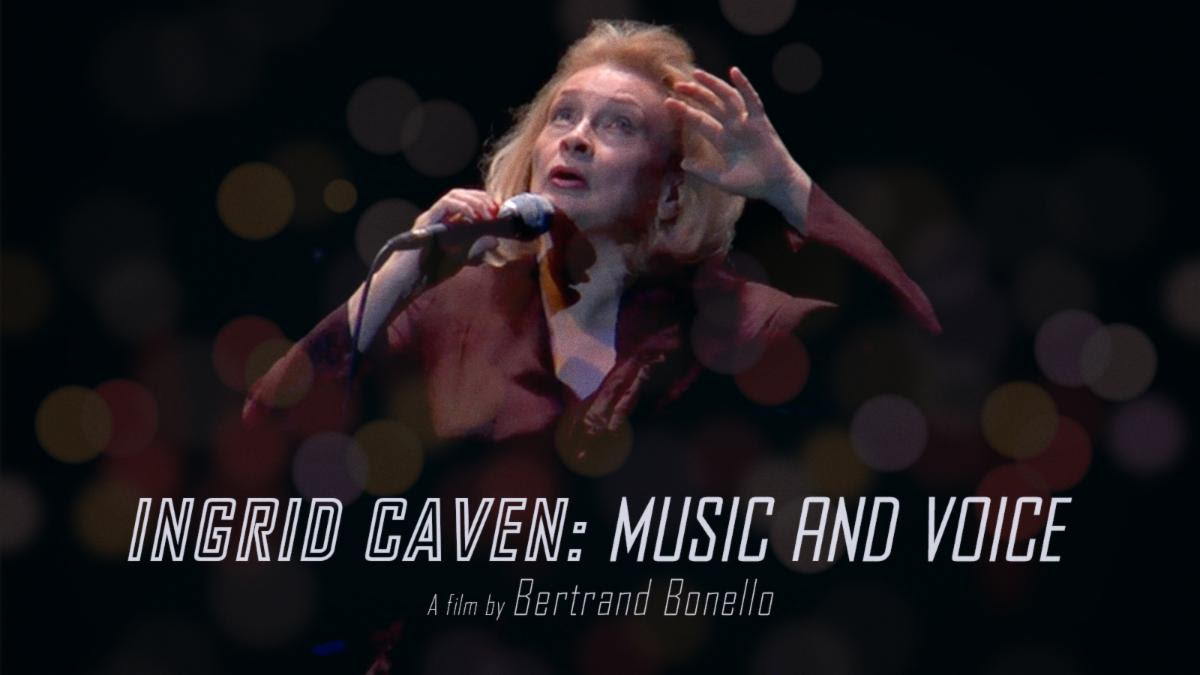 Ingrid Caven: Music and Voice
Bertrand Bonello's portrait of a sui generis musician and former Fassbinder muse is an arresting tribute to one artist from another.
Monday, March 21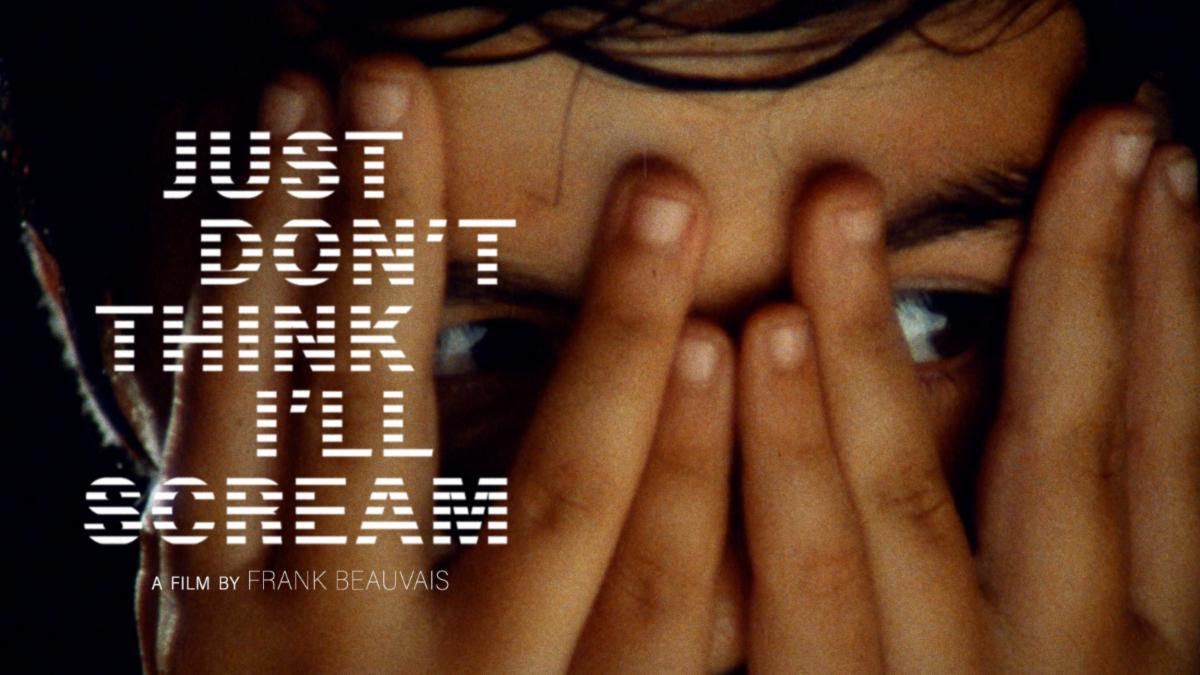 Just Don't Think I'll Scream
Frank Beauvais's intimate essay film assembles excerpts from more than four hundred films into an indelible and immensely moving reflection on life, love, and loss.
Monday, March 28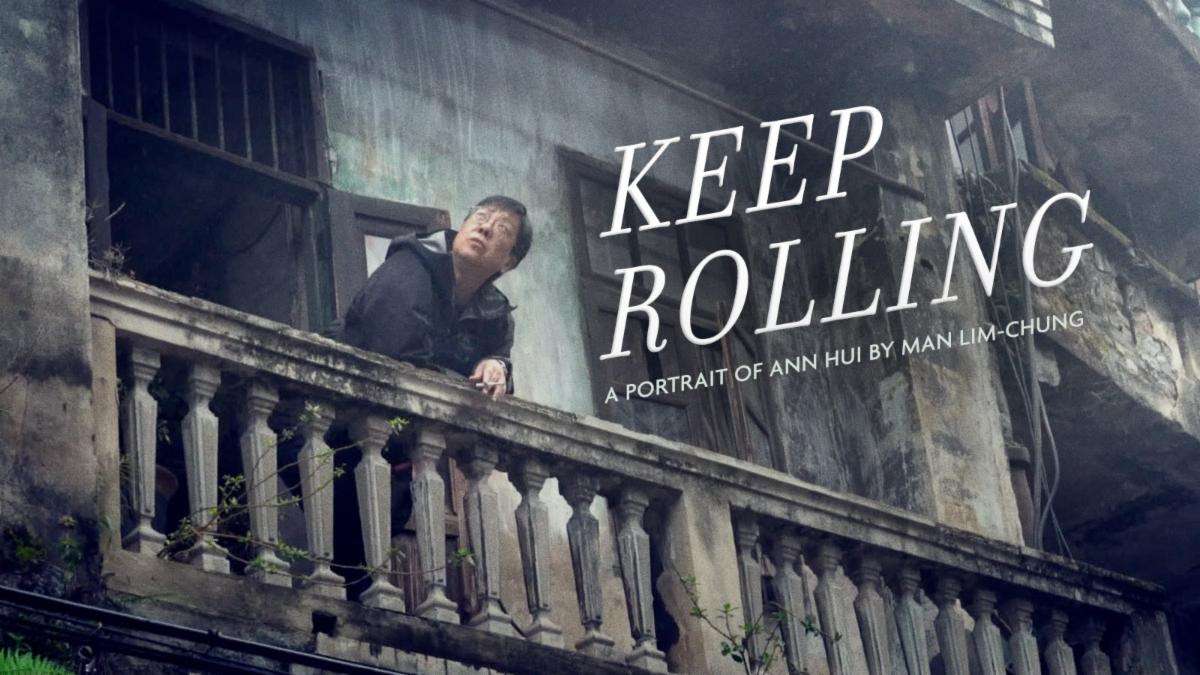 Keep Rolling
Ann Hui's longtime production designer and art director Man Lim-chung delivers an intimate and candid portrait of the Hong Kong cinema giant's astonishing life and prolific career.
More documentaries featured in this month's programming:
Live in Concert
Love Meetings, Pier Paolo Pasolini, 1964
Seasons, Jacques Perrin and Jacques Cluzaud, 2015
Hale County This Morning, This Evening, RaMell Ross, 2018
The Exit of the Trains, Radu Jude, 2020
SHORT-FILM COLLECTIONS
Tuesday, March 1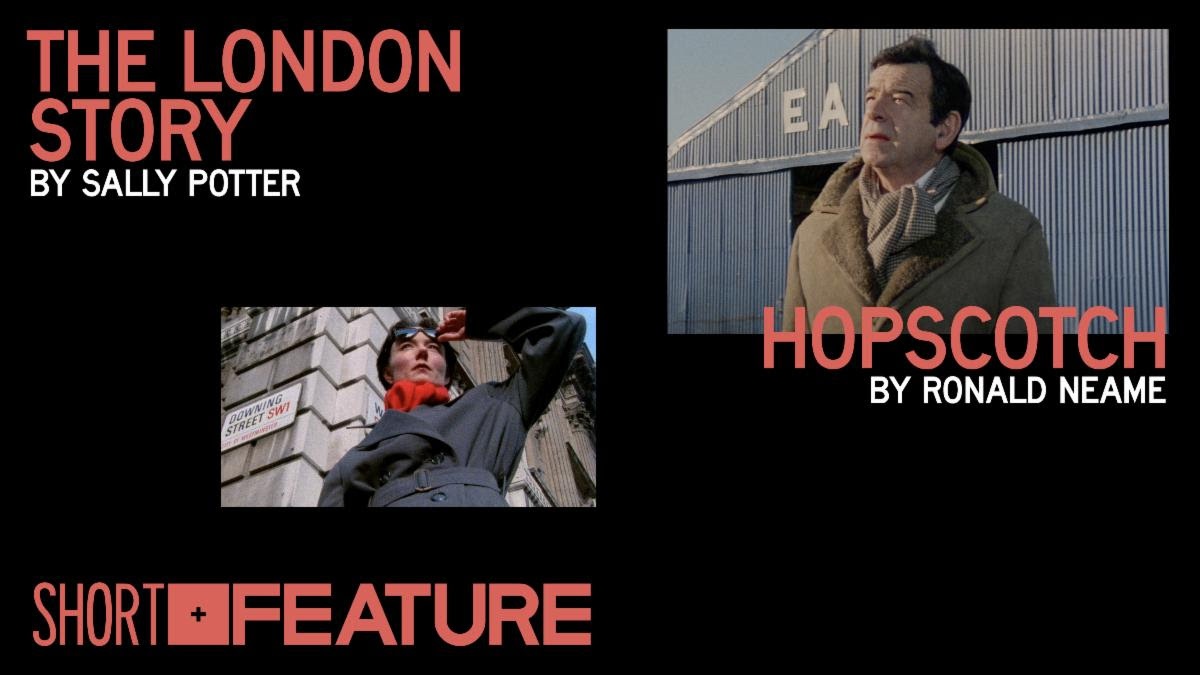 Spy Games
The London Story and Hopscotch
Two witty spy capers fuse humor and suspense with delectable results.
Tuesday, March 8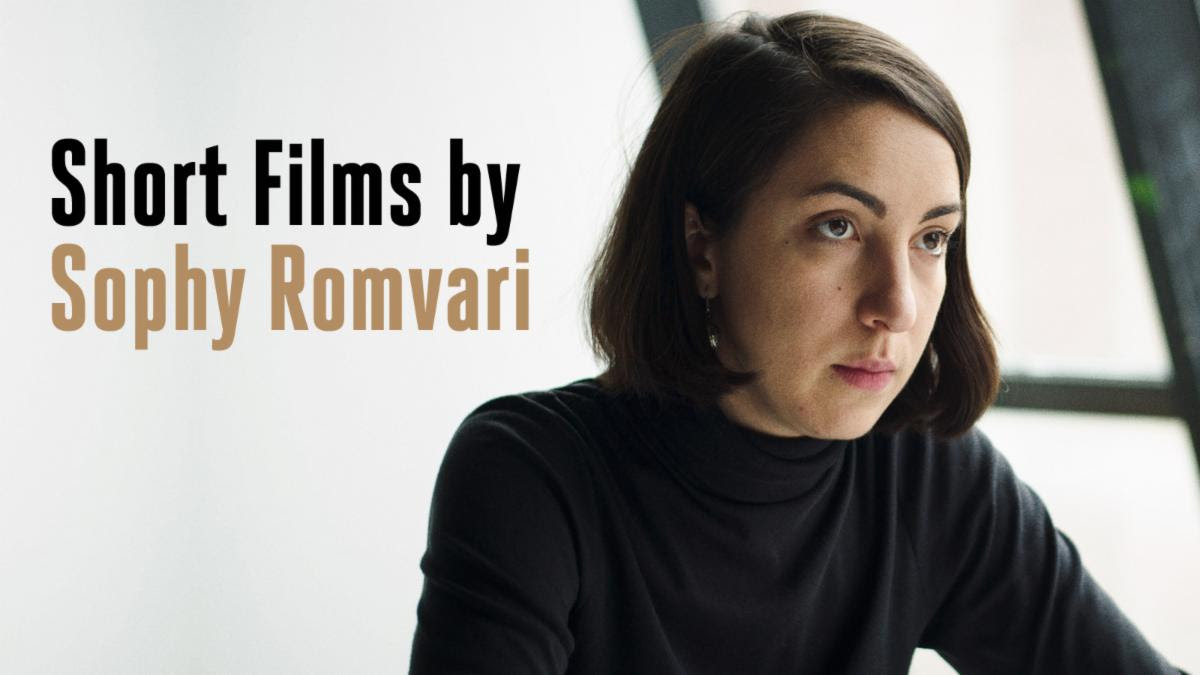 Short Films by Sophy Romvari
Toronto-based filmmaker Sophy Romvari's intimate, essayistic shorts muse on family, grief, femininity, and humans' relationships with animals, often with exquisitely touching vulnerability. Deeply personal—she frequently appears in her own films and incorporates her own family's history and photographs (as in the profoundly cathartic Still Processing)—Romvari's practice follows in the self-reflexive footsteps of filmmakers like Agnès Varda and Chantal Akerman while reflecting a contemporary sensibility all her own.
Nine Behind, 2016
It's Him, 2017
Pumpkin Movie, 2017
Grandma's House, 2018
Norman Norman, 2018
In Dog Years, 2019
Remembrance of József Romvári, 2020
Still Processing, 2020
Tuesday, March 15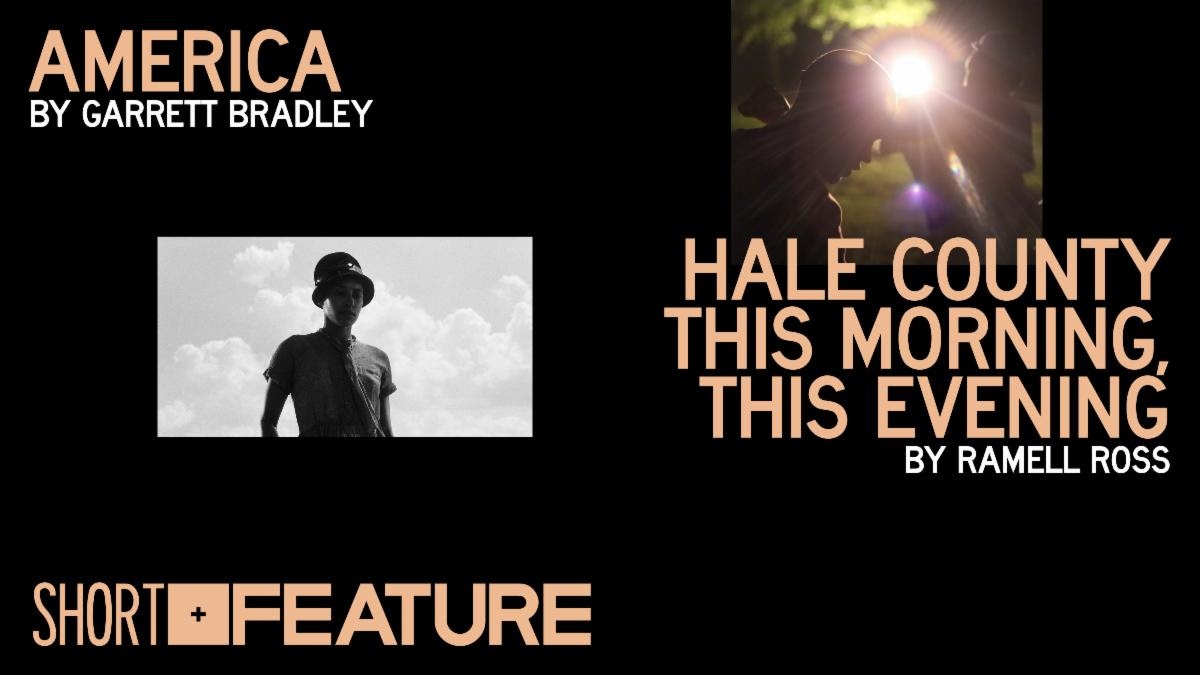 Reimagining Representation
America and Hale County This Morning, This Evening
The unfinished 1913 feature Lime Kiln Club Field Day—the oldest surviving film to feature an all-Black cast—inspires two of contemporary cinema's most innovative voices to explore the complex history of Black representation on-screen.
Tuesday, March 22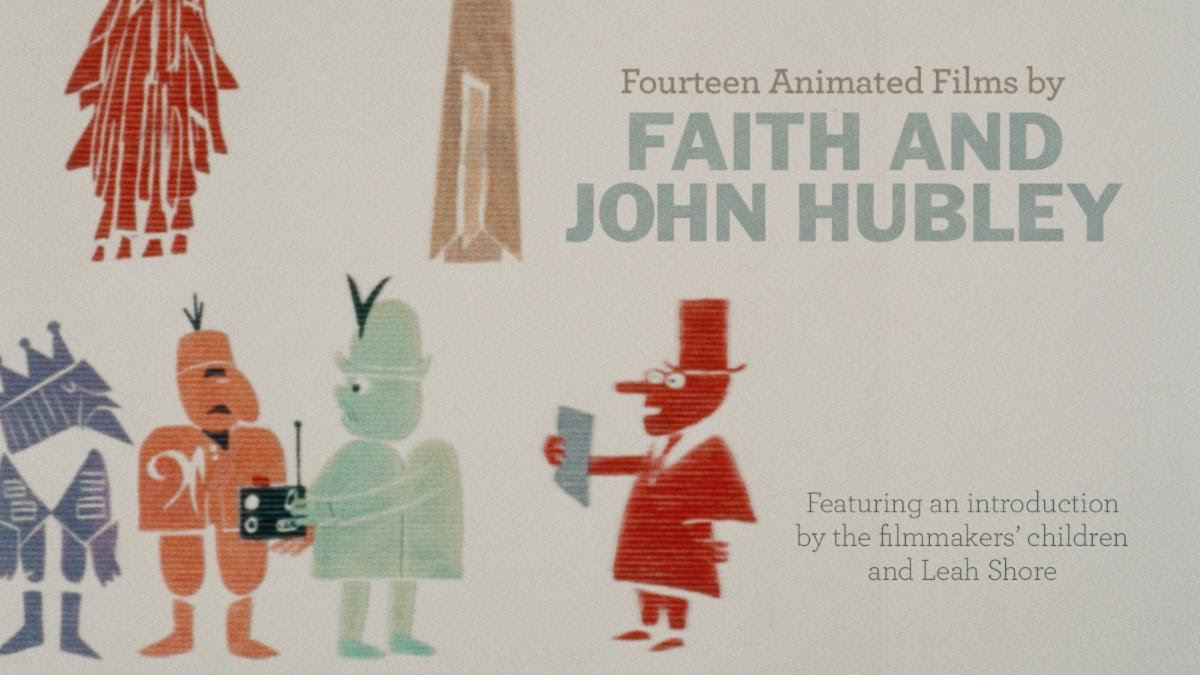 Fourteen Animated Films by Faith and John Hubley
Featuring an introduction by the filmmakers' children and animator Leah Shore
A pair of Hollywood exiles—she was a former script clerk at Columbia, he was an ex–Disney cartoonist and union activist blacklisted for refusing to name names before the House Un-American Activities Committee—Faith and John Hubley left behind the mainstream to forge a thrillingly experimental animation style all their own. Channeling the influences of jazz and abstract expressionism, the husband-and-wife duo made animation a true family affair, setting recordings of their children at play to images of free-flowing wonder in shorts like the Academy Award–nominated Windy Day and Cockaboody. Tackling serious themes of war's absurdity (The Hat) and urban sprawl (Urbanissimo) with an effortlessly light touch, the Hubleys helped usher in a new era of independent animation in which Disneyfied gloss gave way to gloriously unrestrained personal expression.
Newly added shorts:
The Hat, 1964
Urbanissimo, 1966
Windy Day, 1968
Zuckerkandl!, 1968
Eggs, 1970
Cockaboody, 1973
Tall Time Tales, 1992
Witch Madness, 1999
Previously featured:
Date with Dizzy, 1955
Tender Game, 1958
Moonbird, 1959
Of Stars and Men, 1961
The Hole, 1962
Everybody Rides the Carousel, 1976
Tuesday, March 29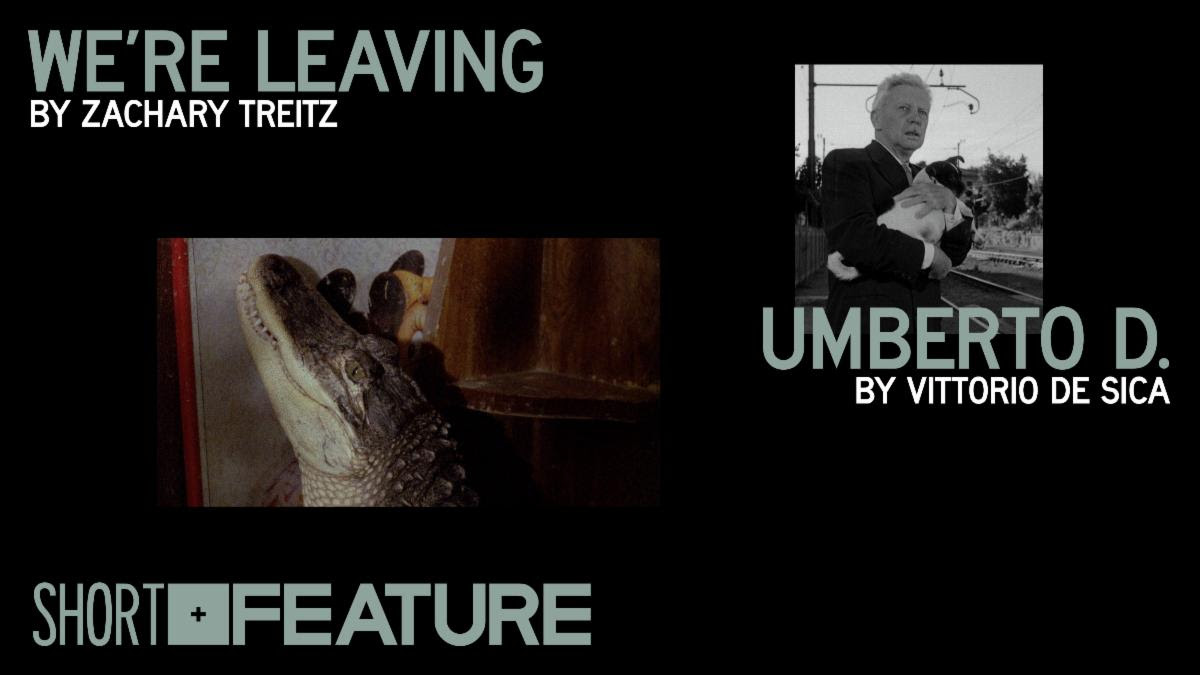 Man's Best Friend
We're Leaving and Umberto D.
A man's love for his pet—whether it's a dog or an alligator—is at the heart of these affectionately humanist tales of everyday resilience in the face of capitalism's unfeeling machinery.
SATURDAY MATINEES
Saturday, March 5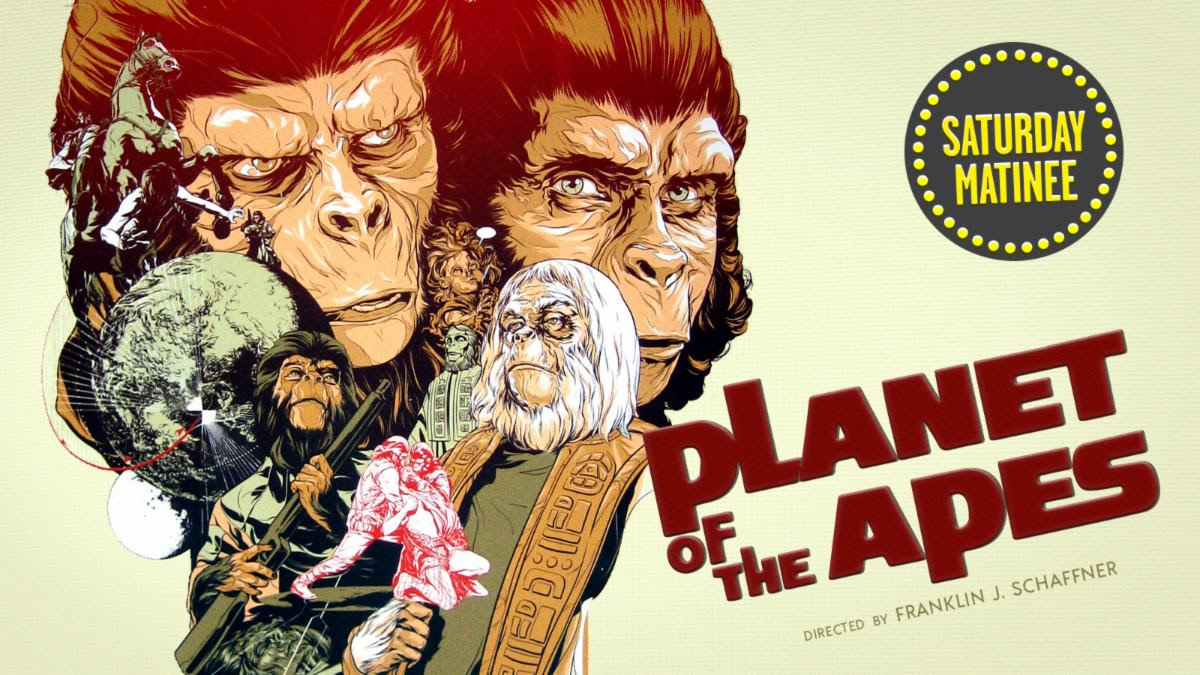 Planet of the Apes
The classic mind-bender that launched an epic franchise remains a touchstone of thought-provoking science fiction.
Saturday, March 12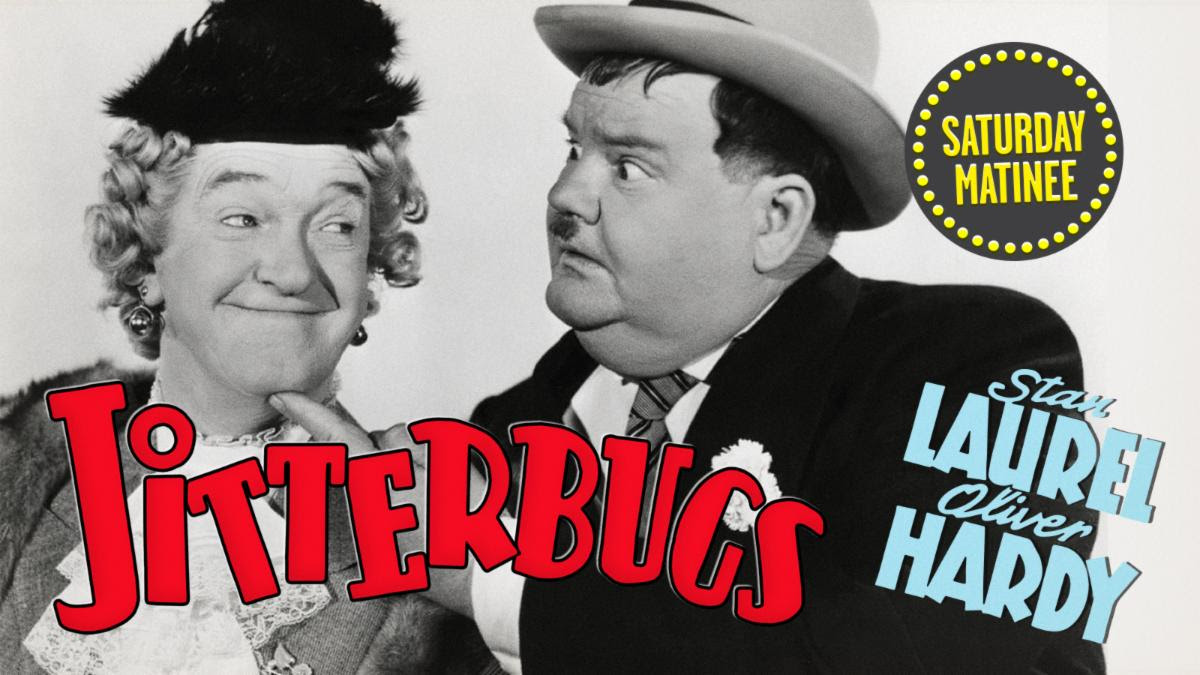 Jitterbugs
Laurel and Hardy try to out-con a con man in the finest and funniest of the legendary comic duo's late-career features.
Saturday, March 19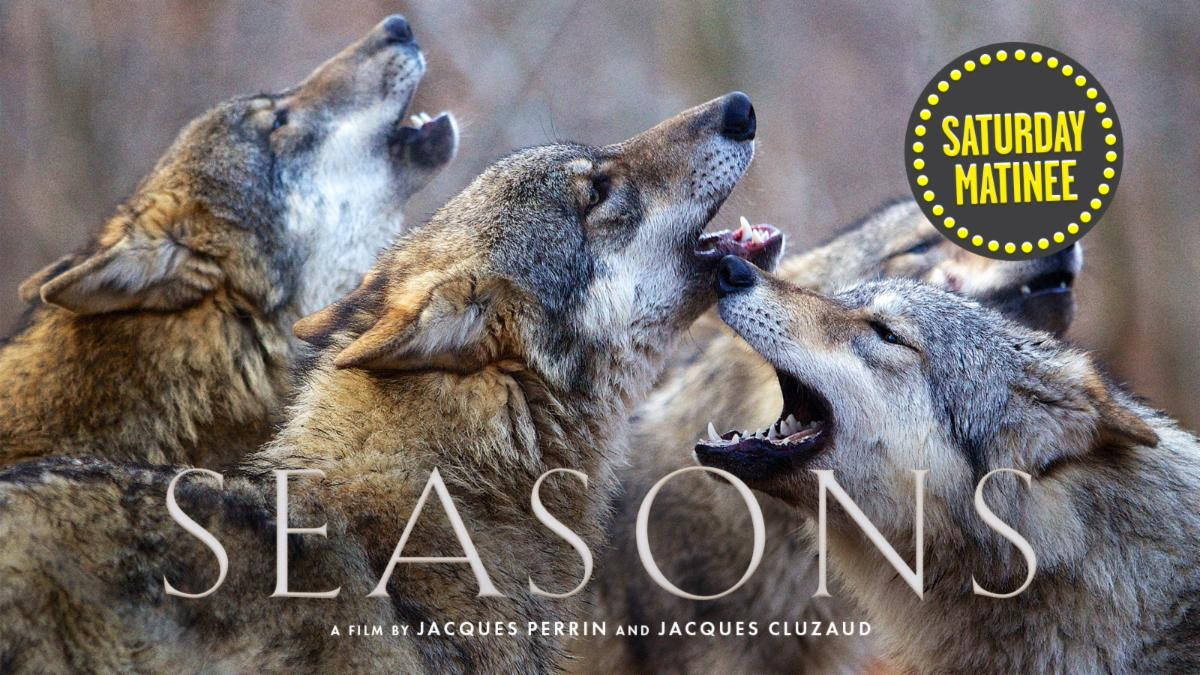 Seasons
The directors of Winged Migration embark on an awe-inspiring and thought-provoking exploration of the long and tumultuous shared history that binds humankind with the natural world.
Saturday, March 26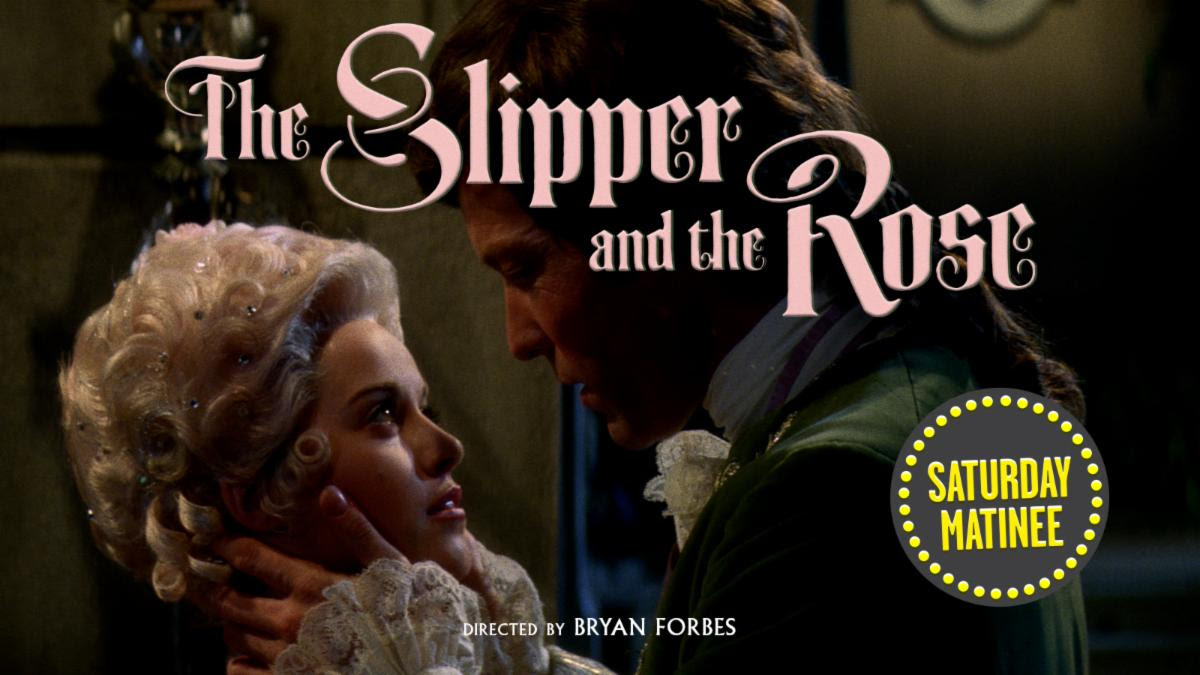 The Slipper and the Rose
A lavish retelling of the Cinderella fairy tale, this grand musical adventure offers a fresh twist on the classic story with charming humor and Academy Award–nominated songs by the celebrated Sherman Brothers.
DOUBLE FEATURES
Friday, March 4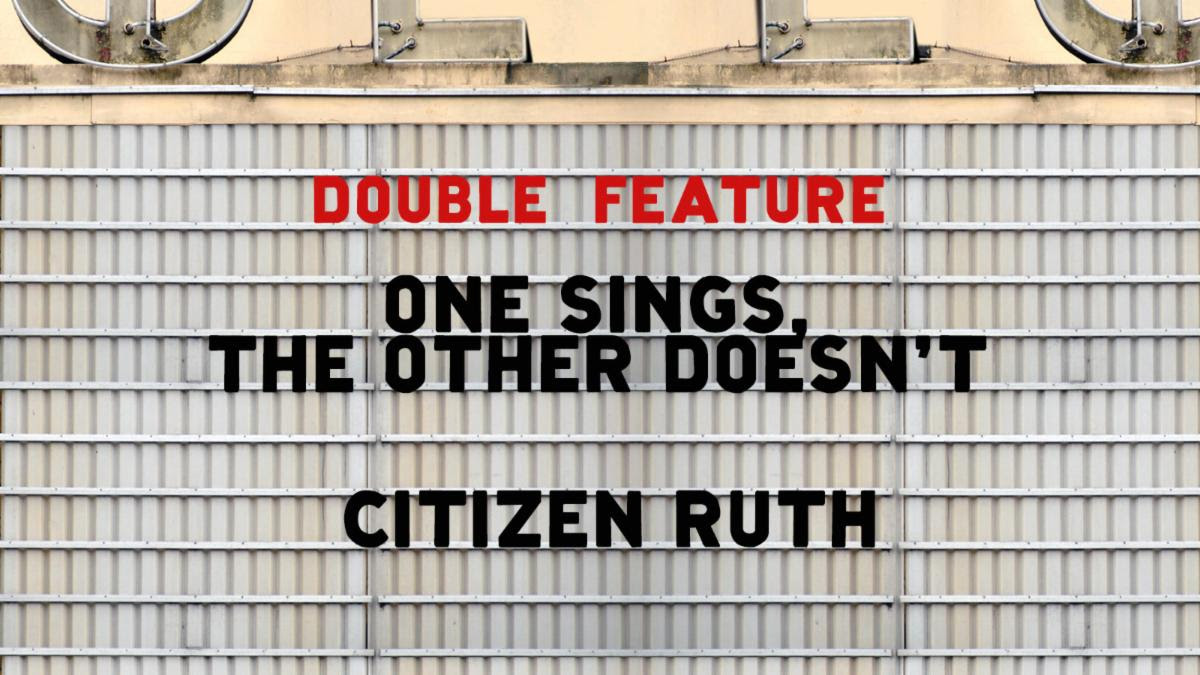 A Woman's Right
One Sings, the Other Doesn't and Citizen Ruth
A pair of offbeat fables employ sly humor to underline the urgent need for reproductive rights and women's access to abortion.
Tuesday, March 8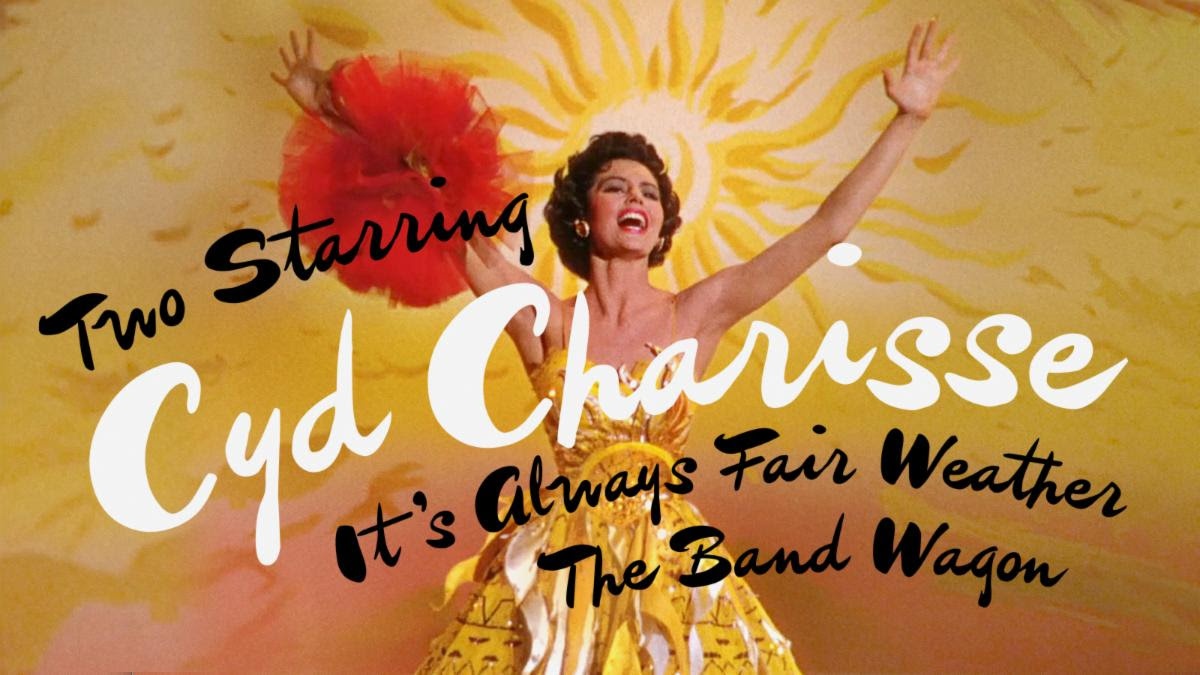 Two Starring Cyd Charisse
Born, depending on your source, either 100 or 101 years ago this March, Cyd Charisse was both a great dancer (trained in Russian ballet) and a great beauty—a combination that made her one of the last of the musical stars to emerge from the MGM dream factory. She was also one of the few women to dance with both Fred Astaire and Gene Kelly. Witness her sizzling turn opposite Astaire in The Band Wagon's virtuosic "Girl Hunt Ballet" and her "knock out" boxing-ring showstopper in Kelly and Stanley Donen's It's Always Fair Weather for a taste of the fierce talent and long-legged grace she brought to some of the definitive musicals of Hollywood's golden age.
Friday, March 11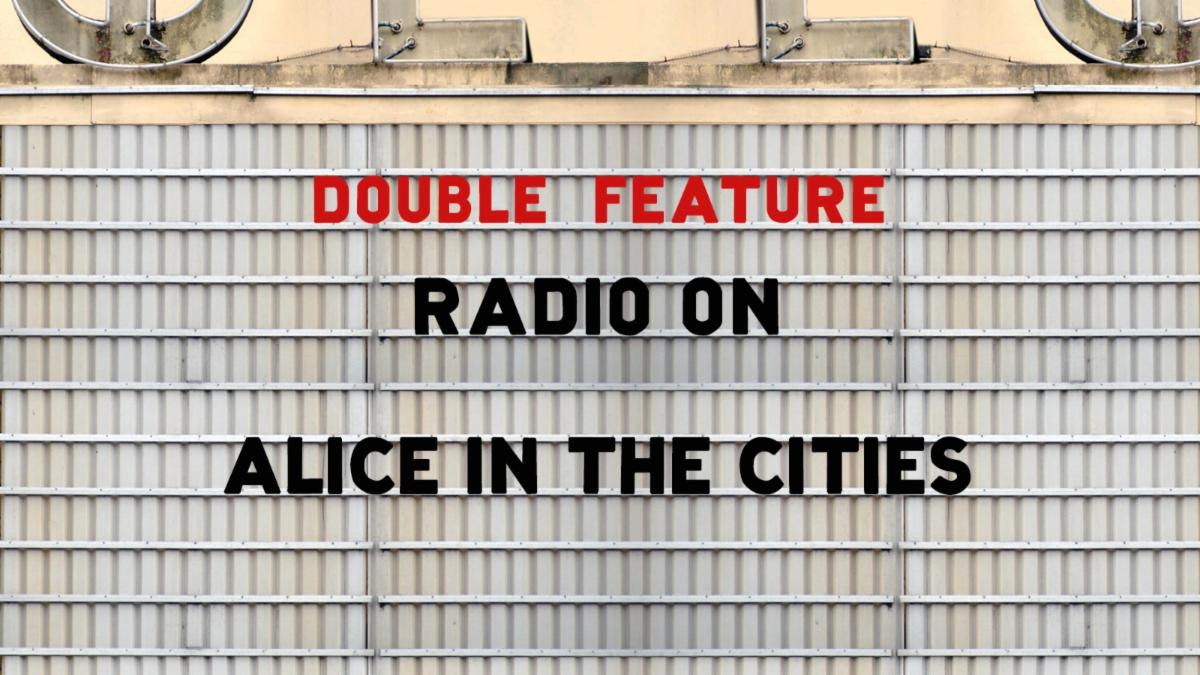 Watch the Road
Radio On and Alice in the Cities
Two luminous black-and-white road trips—one associate-produced by Wim Wenders, the other directed by him—trace aimless existential journeys across Britain, Europe, and America in the 1970s.
Friday, March 18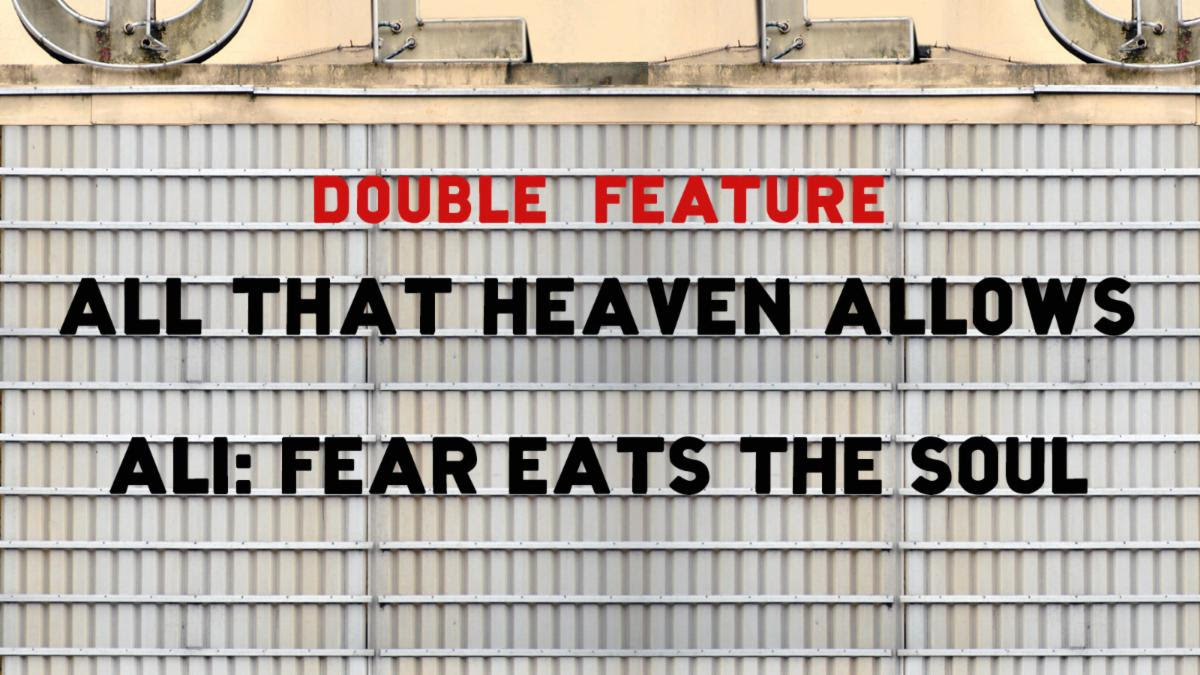 Drama Kings
All That Heaven Allows and Ali: Fear Eats the Soul
New German Cinema bad boy Rainer Werner Fassbinder pays homage to melodrama titan Douglas Sirk in a slashingly subversive tale of taboo romance.
Friday, March 25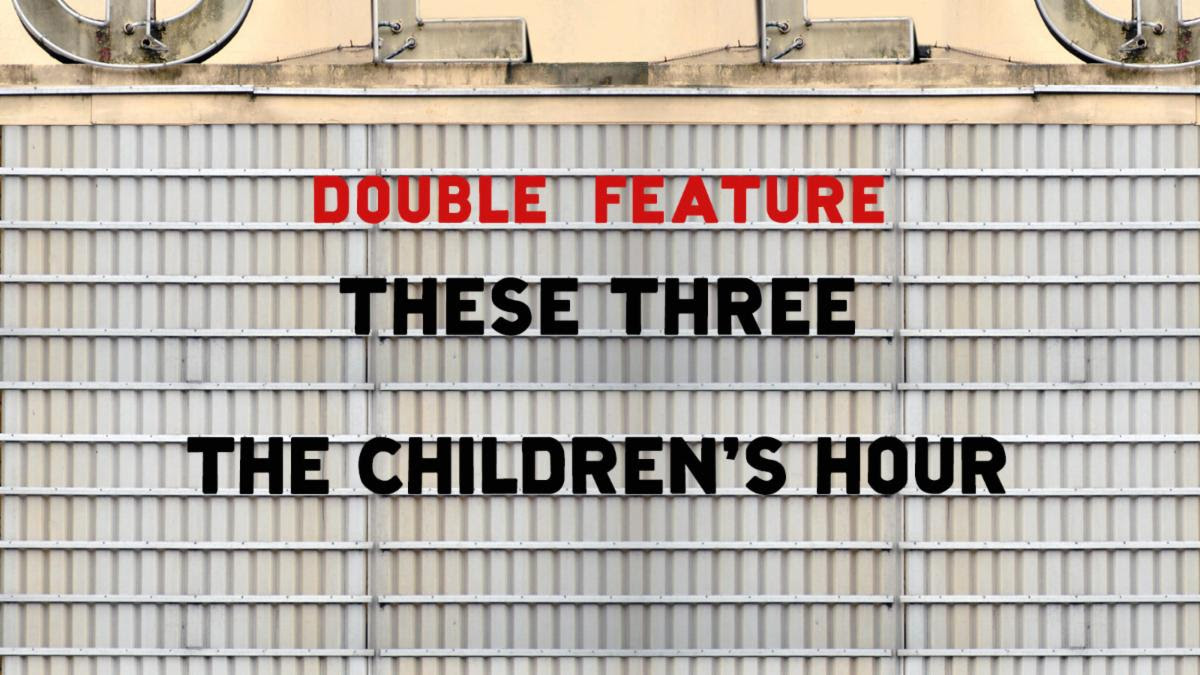 Queer Today, Gone Tomorrow
These Three and The Children's Hour
Two film versions of Lillian Hellman's celebrated lesbian-themed stage hit The Children's Hour offer fascinating insights into American moral panic and the art of adaptation.
Complete list of films premiering on the Criterion Channel this month:
The Age of Innocence, Martin Scorsese, 1993
Aferim!, Radu Jude, 2015
Amour, Michael Haneke, 2012 *
An American Tragedy, Josef von Sternberg, 1931
Arabian Nights, Pier Paolo Pasolini, 1974
Arrebato, Iván Zulueta, 1979
August at Akiko's, Christopher Makoto Yogi, 2018
The Balcony, Joseph Strick, 1963
The Band Wagon, Vincente Minnelli, 1953
The Bank Dick, Edward F. Cline, Ralph Ceder, 1940
The Boys in the Band, William Friedkin, 1970
Boys Don't Cry, Kimberly Peirce, 1999
Bull Durham, Ron Shelton, 1988
The Canterbury Tales, Pier Paolo Pasolini, 1972
The Celebration, Thomas Vinterberg, 1998
The Cheat, George Abbott, 1931
The Children's Hour, William Wyler, 1961
Cockaboody, Faith Hubley, John Hubley, 1974
The Cocoanuts, Joseph Santley and Robert Florey, 1929
The Cool Lakes of Death, Nouchka van Brakel, 1982
The Counterfeiters, Stefan Ruzowitzky, 2007 *
The Debut, Nouchka van Brakel, 1977
The Decameron, Pier Paolo Pasolini, 1971
A Dedicated Life, Kazuo Hara, 1994
Design for Living, Ernst Lubitsch, 1933 *
The Devil Is Driving, Benjamin Stoloff, 1932
Eggs, Faith Hubley and John Hubley, 1971
The Emperor's Naked Army Marches On, Kazuo Hara, 1987
Eve's Bayou, Kasi Lemmons, 1997 *
The Exit of the Trains, Radu Jude, 2020
Extreme Private Eros: Love Song 1974, Kazuo Hara, 1974
Goodbye CP, Kazuo Hara, 1972
The Gospel According to St. Matthew, Pier Paolo Pasolini, 1964
Grandma's House, Sophy Romvari, 2018
The Hat, Faith Hubley and John Hubley, 1964
Hot Saturday, William A. Seiter, 1932
I Do Not Care If We Go Down in History as Barbarians, Radu Jude, 2018
I Was a Simple Man, Christopher Makoto Yogi, 2021
I'm No Angel, Wesley Ruggles, 1933
Il bell'Antonio, Mauro Bolognini, 1960
In a Better World, Susanne Bier, 2010 *
In Dog Years, Sophy Romvari, 2019
Ingrid Caven: Music and Voice, Bertrand Bonello, 2012
Inna de Yard: The Soul of Jamaica, Peter Webber, 2019
International House, A. Edward Sutherland, 1933
It's Always Fair Weather, Gene Kelly and Stanley Donen, 1955
It's Him, Sophy Romvari, 2017
Jazz on a Summer's Day, Bert Stern and Aram Avakian, 1959
Jinn, Nijla Mu'min, 2018
Jitterbugs, Malcolm St. Clair, 1943
Just Don't Think I'll Scream, Frank Beauvais, 2019
Keep Rolling, Lim Chung Man, 2020
Kiss and Make-Up, Harlan Thompson, 1934
Ladies' Man, Lothar Mendes, 1931
Layover, on the Shore, Christopher Makoto Yogi, 2009
The Lives of Others, Florian Henckel von Donnersmarck, 2006
Makoto: Or, Honesty, Christopher Makoto Yogi, 2013
Mephisto, István Szabó, 1981
Merrily We Go to Hell, Dorothy Arzner, 1932
Million Dollar Legs, Edward F. Cline, 1932
Morocco, Josef von Sternberg, 1930
Murder at the Vanities, Mitchell Leisen, 1934
Murders in the Zoo, A. Edward Sutherland, 1933
Nine Behind, Sophy Romvari, 2016
No Man's Land, Danis Tanović, 2001
Norman Norman, Sophy Romvari, 2018
Nowhere in Africa, Caroline Link, 2001 *
Obake, Christopher Makoto Yogi, 2011
Occasionally, I Saw Glimpses of Hawai'i, Christopher Makoto Yogi, 2016
Planet of the Apes, Franklin J. Schaffner, 1968
Porcile, Pier Paolo Pasolini, 1969
Pumpkin Movie, Sophy Romvari, 2017
A Raisin in the Sun, Daniel Petrie, 1961
Remembrance of József Romvári, Sophy Romvari, 2020
Scarred Hearts, Radu Jude, 2016
Seasons, Jacques Perrin and Jacques Cluzaud, 2015
Sennan Asbestos Disaster, Kazuo Hara, 2016
A Separation, Asghar Farhadi, 2011 *
Sign o' the Times, Prince, 1987
The Slipper and the Rose, Bryan Forbes, 1976
The Song Remains the Same, Peter Clifton and Joe Massot, 1976
Soul Power, Jeff Levy-Hinte, 2008 *
a still place, Christopher Makoto Yogi, 2020
Still Processing, Sophy Romvari, 2020
Stop Making Sense, Jonathan Demme, 1984
Suddenly, Honolulu, Christopher Makoto Yogi, 2015
Suddenly, Honolulu, Christopher Makoto Yogi, 2016
Tall Time Tales, Faith Hubley, 1992
Tea and Sympathy, Vincente Minnelli, 1956
These Three, William Wyler, 1936
This Day and Age, Cecil B. DeMille, 1933
This Is the Night, Frank Tuttle, 1932
Thriller, Sally Potter, 1979
Torch Singer, George Somnes, Alexander Hall, 1933
Trouble in Paradise, Ernst Lubitsch, 1932
Uppercase Print, Radu Jude, 2020
Urbanissimo, Faith Hubley, John Hubley, 1967
The Virtuous Sin, Louis J. Gasnier and George Cukor, 1930
Wattstax, Mel Stuart, 1973
We're Leaving, Zachary Treitz, 2011
Windy Day, John Hubley, 1968
Witch Madness, Faith Hubley, 2000
The Witches, Mauro Bolognini, Vittorio De Sica, Pier Paolo Pasolini, Franco Rossi, and Luchino Visconti, 1967
Without You I'm Nothing, John Boskovich, 1990
A Woman Like Eve, Nouchka van Brakel, 1979
Yesterday, Today and Tomorrow, Vittorio De Sica, 1963
Zuckerkandl!, John Hubley, 1968
*Available in the U.S. only