Each month, the programmers at the Criterion Channel produce incredible line-ups for their subscribers. For November, the Channel will feature films from Claire Denis, Nadav Lapid, Ngozi Onwurah, The Film Foundation, and more!
Below you'll find the programming schedule for the month, along with a complete list of titles that Criterion has in store for us. Don't forget to check the Criterion Channel's main page regularly though, as they occasionally will drop surprises that aren't included in the official press release.
Don't subscribe yet? Start a 14-day free trial
Sunday, November 1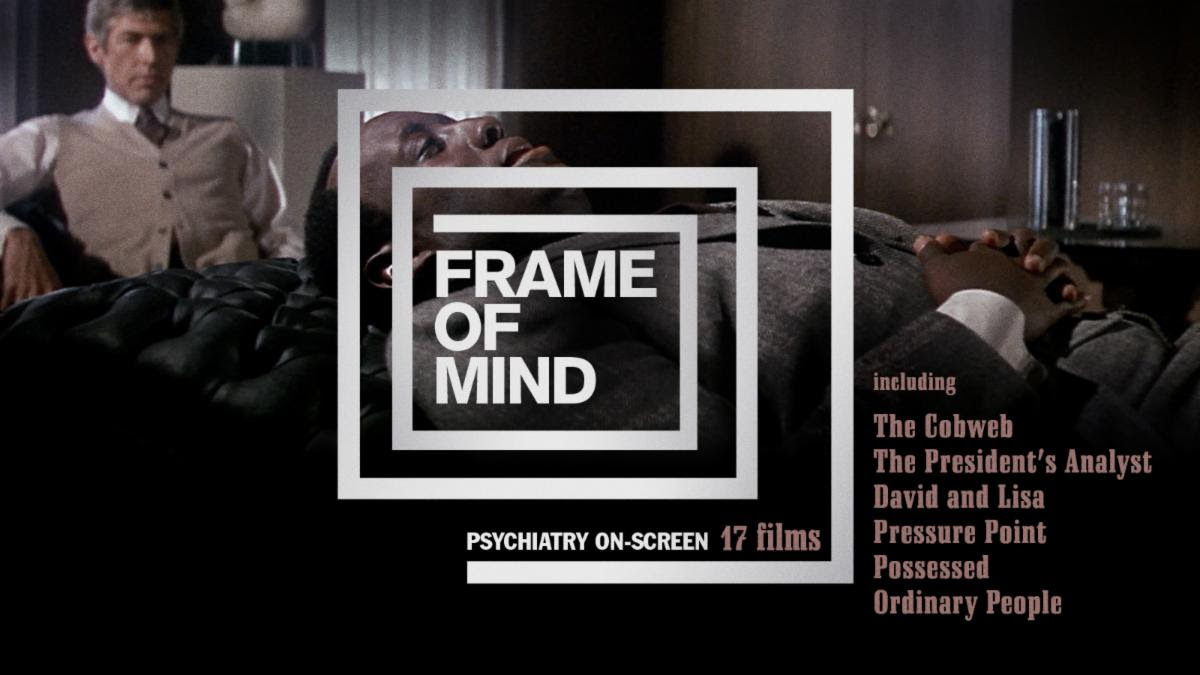 Frame of Mind: Psychiatry On-Screen
How do you portray the complex inner workings of the human mind on-screen? It's a challenge that has long tantalized filmmakers, as seen in this wide-ranging look at some of cinema's most fascinating explorations of neuroses, psychoses, and the art and science of psychiatry. From pop-Freudian deconstructions of criminal psychology (The Dark Past, The Mark) to immersions into the inner workings of psychiatric institutions (The Cobweb, David and Lisa) to explorations of the therapist-patient relationship both serious (Pressure Point, Ordinary People) and satiric (The President's Analyst, The Ninth Configuration), these films reflect the increasingly nuanced representation of psychiatry in art as well as our evolving understanding of our own minds and selves.
Blind Alley, Charles Vidor, 1939
Possessed, Curtis Bernhardt, 1947
The Dark Past, Rudolph Maté, 1948
The Cobweb, Vincente Minnelli, 1955
Autumn Leaves, Robert Aldrich, 1956
The Mark, Guy Green, 1961
David and Lisa, Frank Perry, 1962
Pressure Point, Hubert Cornfield, 1962
The President's Analyst, Theodore J. Flicker, 1967
Solaris, Andrei Tarkovsky, 1972
Old Boyfriends, Joan Tewkesbury, 1979
Bad Timing, Nicolas Roeg, 1980
Dressed to Kill, Brian De Palma, 1980
The Ninth Configuration, William Peter Blatty, 1980
Ordinary People, Robert Redford, 1980
House of Games, David Mamet, 1987*
The Prince of Tides, Barbra Streisand, 1991*
*Available December 1
Monday, November 2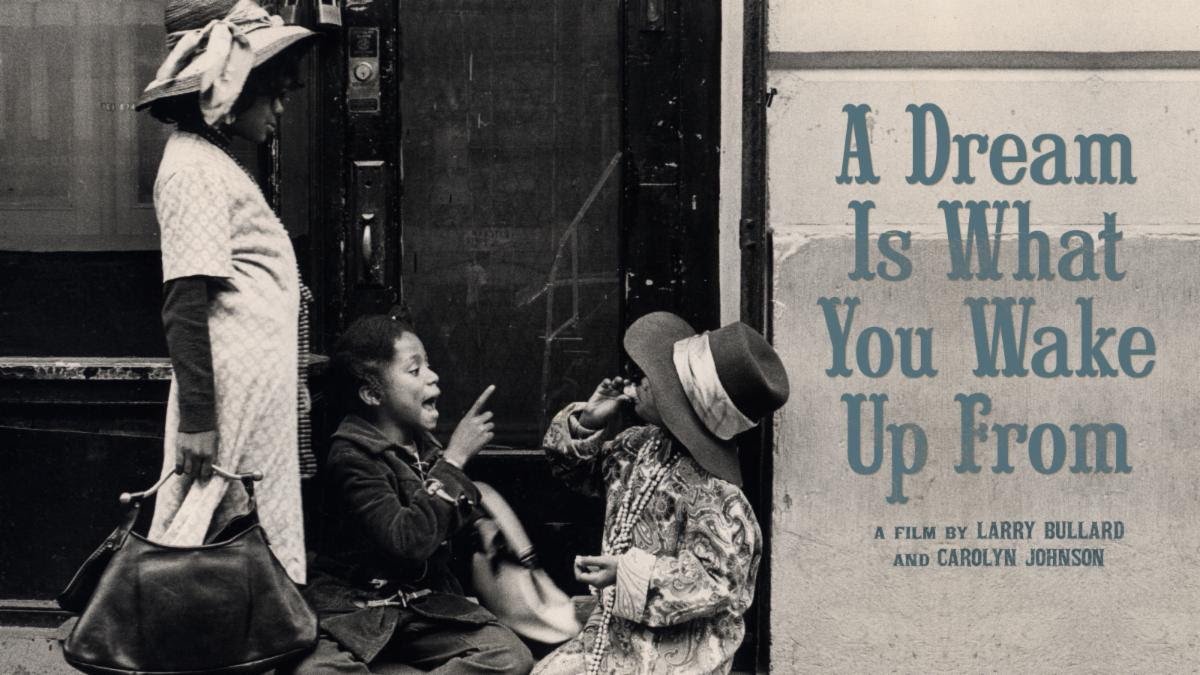 A Dream Is What You Wake Up From
Through a bold mix of narrative and documentary techniques, directors Carolyn Johnson and Larry Bullard explore the experiences of Black families in American society. Shuffling between day-to-day scenes of life at home, school, and work, A Dream Is What You Wake Up From profiles three African American families grappling with the realities of systemic racism, domestic abuse, and economic disenfranchisement as they find themselves left behind by the promise of the American dream. As timely as ever in its intersectional approach to issues of race, class, and gender, this essential, long-neglected document of Black American struggle is a work of aching intimacy and powerful political insight.
Tuesday, November 3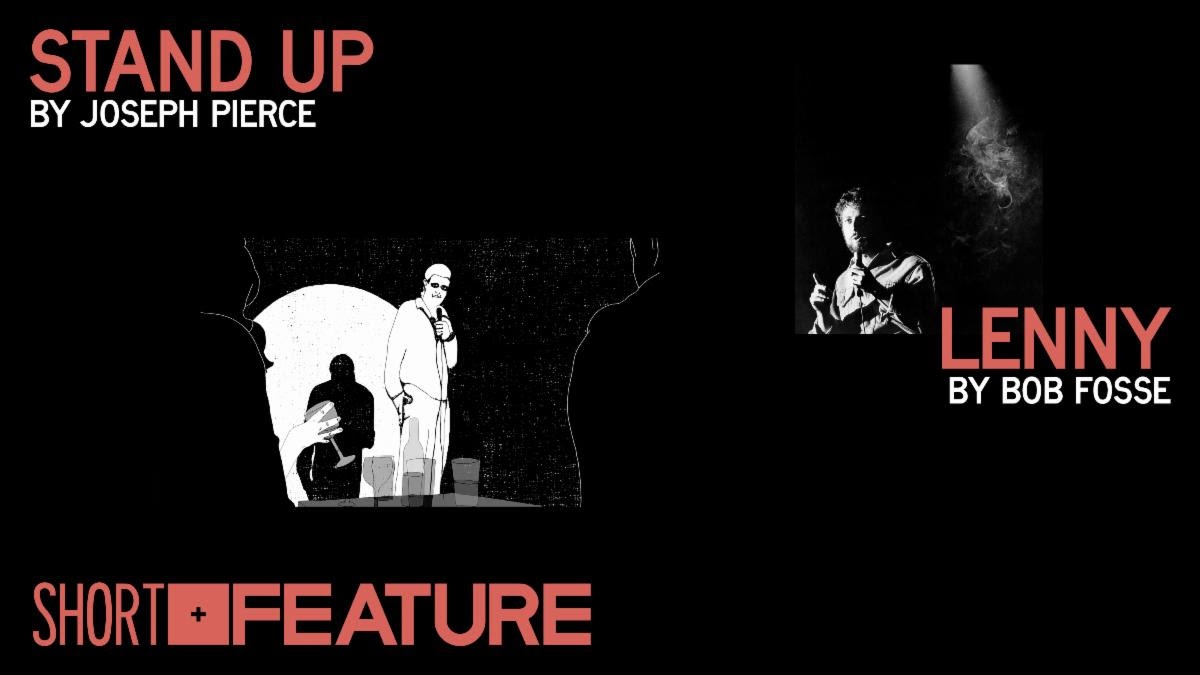 Short + Feature: Stand-Up Guys
Stand Up and Lenny
Stand-up comedy becomes a vehicle for raw, uncomfortable, and lacerating truth-telling in two unsparing, black-and-white portraits of the personal pain behind the funnyman mask. Composed in a continually transmogrifying scrawl of animation, Joseph Pierce's short Stand Up reveals the tortured soul of a comedian as he literally bares all to an audience over the course of an increasingly unhinged set. It provides a perfect opener for Bob Fosse's Lenny, a devastating look at the rise and fall of the brilliant and controversial stand-up legend Lenny Bruce starring an electrifying Dustin Hoffman.
Tuesday, November 3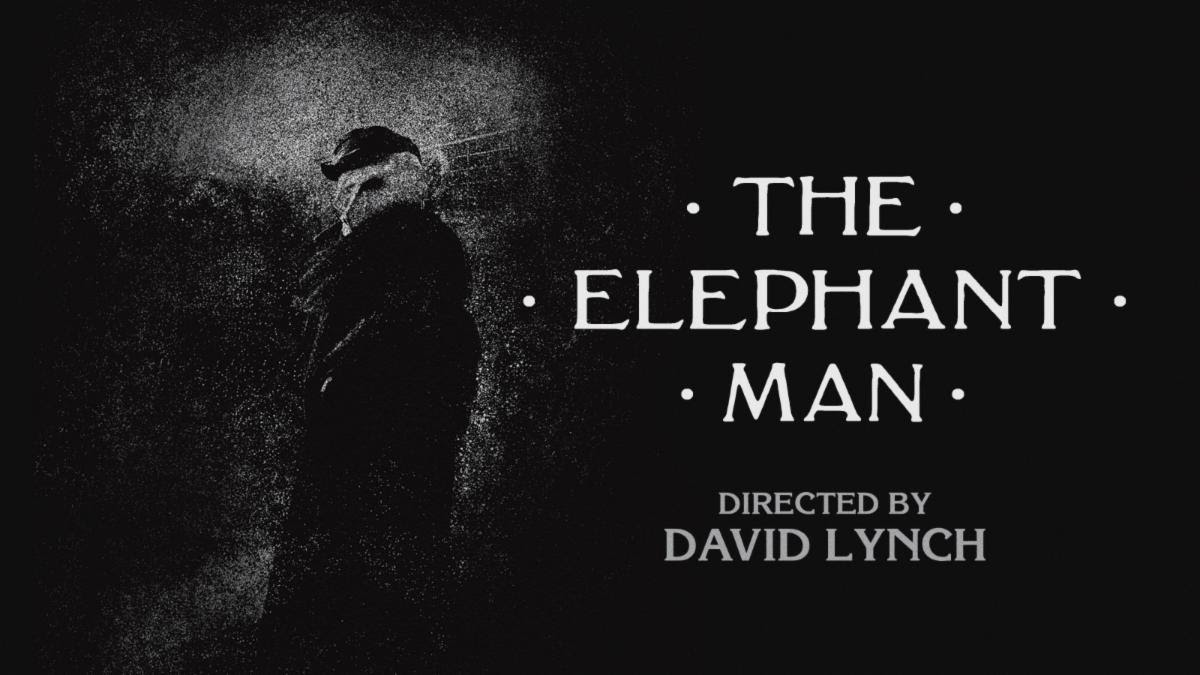 The Elephant Man: Criterion Collection Edition #1051
With this poignant second feature, David Lynch brought his atmospheric visual and sonic palette to a notorious true story set in Victorian England. When the London surgeon Frederick Treves (Anthony Hopkins) meets the freak-show performer John Merrick (John Hurt), who has severe skeletal and soft-tissue deformities, he assumes that he must be intellectually disabled as well. As the two men spend more time together, though, Merrick reveals the intelligence, gentle nature, and profound sense of dignity that lie beneath his shocking appearance, and he and Treves develop a friendship. Shot in gorgeous black and white and boasting a stellar supporting cast that includes Anne Bancroft, John Gielgud, and Wendy Hiller, The Elephant Man was nominated for eight Academy Awards, cementing Lynch's reputation as one of American cinema's most visionary talents. SUPPLEMENTAL FEATURES: David Lynch and critic Kristine McKenna reading from their book Room to Dream; archival interviews with Lynch, John Hurt, producers Mel Brooks and Jonathan Sanger, and other crew members; The Terrible Elephant Man Revealed, a documentary about the film; and more.
Wednesday, November 4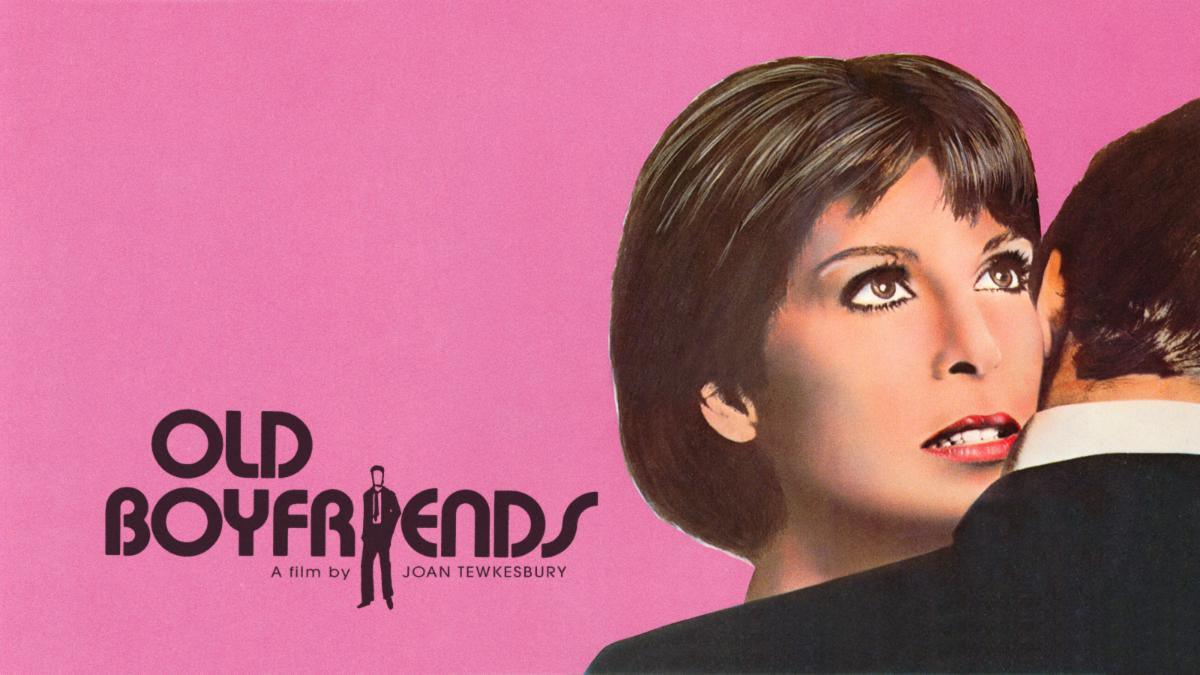 Old Boyfriends
Featuring a new introduction by director Joan Tewkesbury
The sole theatrical feature directed by Joan Tewkesbury—whose screenplays for Nashville and Thieves Like Us yielded two of Robert Altman's finest films—is an endlessly intriguing, shaggy-dog romantic comedy starring Talia Shire as Dianne Cruise, a Los Angeles psychiatrist who, with her life falling apart around her, goes in search of three of her past boyfriends in order to figure out where things went wrong. Written by Paul and Leonard Schrader and costarring John Belushi (fantastic as Dianne's sleazy rocker ex) and Keith Carradine, Old Boyfriends ambles, in the best seventies road-movie tradition, through a series of surprising, emotionally intricate detours as it arrives at messy, complex truths about love and self-understanding.
Thursday, November 5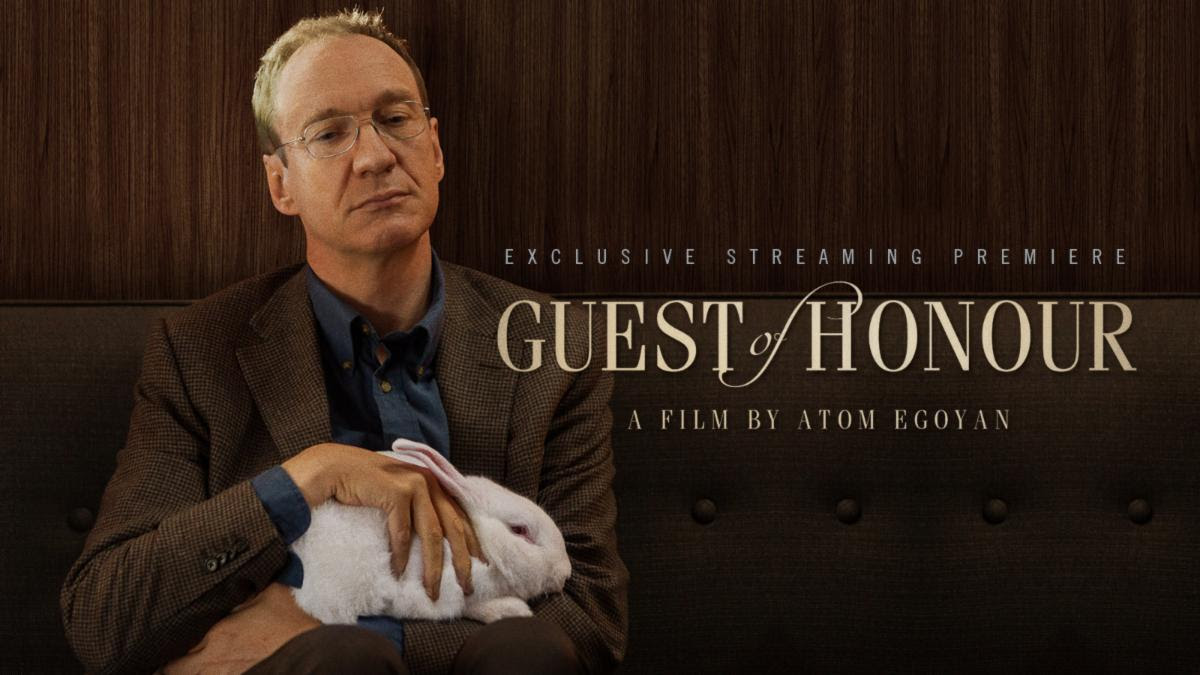 Guest of Honour
Exclusive streaming premiere
A father and daughter attempt to unravel their complicated histories and intertwined secrets in the latest film from acclaimed director Atom Egoyan, which weaves through time in a riveting, psychologically intricate exploration of perception and penance, memory and forgiveness. Jim (David Thewlis) is a meticulous food inspector who wields great power over small, family-owned restaurants—a power he doesn't hesitate to use. His daughter, Veronica (Laysla De Oliveira), is a high-school music teacher who has been wrongfully imprisoned for sexually abusing a student—a crime she didn't commit but which she nevertheless wishes to be punished for. Years later, while preparing her father's funeral, Veronica confides the secrets of her past to Father Greg (Luke Wilson), who may hold the final piece of this most curious family puzzle.
Friday, November 6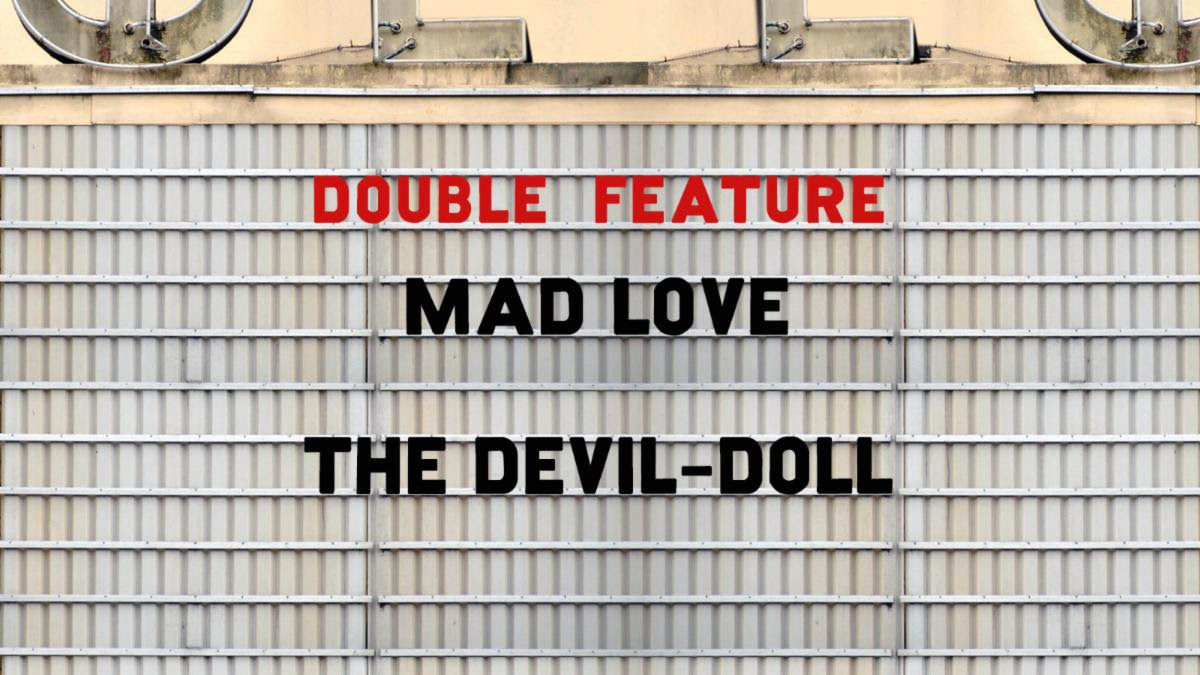 Double Feature: The Wicked and the Weird
Mad Love and The Devil-Doll
Deranged scientists, bizarre experiments, and macabre menace haunt these two offbeat cult classics of 1930s B-movie horror. First, master cinematographer Karl Freund directs a bald-pated Peter Lorre in the actor's Hollywood debut, an outré adaptation of the classic horror novel The Hands of Orlac dripping with twisted psychosexual perversity and shadow-laden expressionist atmosphere. Things get even stranger with ghoulmeister Tod Browning's demented tale of mad science and miniaturization The Devil-Doll, starring a drag-donning Lionel Barrymore as an escaped convict who hits upon a fiendish, incredible shrinking scheme to get revenge on those who wronged him.
Saturday, November 7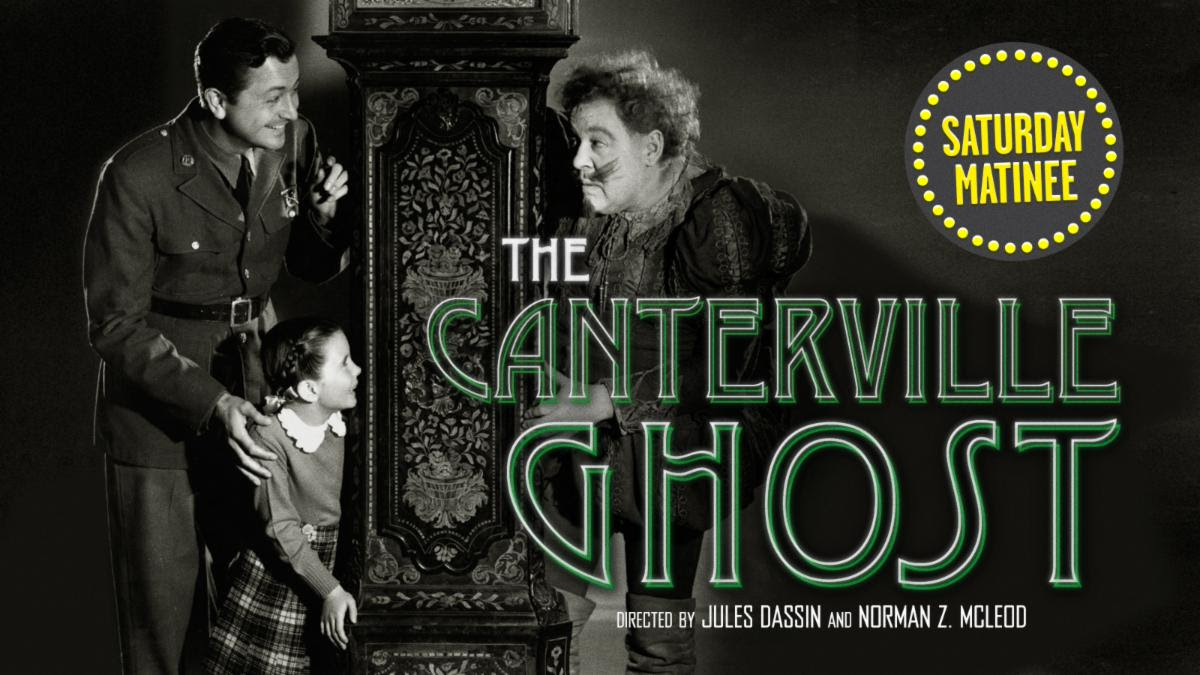 Saturday Matinee: The Canterville Ghost
Director Jules Dassin scares up plenty of mirth in this wittily imaginative fantasy comedy based on a short story by Oscar Wilde. Three hundred years ago, an act of cowardice by Sir Simon (Charles Laughton) brought shame to the Canterville name and doomed his ghost to haunt the family castle. The only thing that will free his spirit: a daring deed by a descendant. When World War II GI and Canterville kinsman Cuffy Williams (Robert Young) is billeted at the castle, now owned by six-year-old Lady Jessica (Margaret O'Brien), it seems that Sir Simon's chance to break the spell has finally come—or will Cuffy prove as lily-livered as his ancestors? Vintage special effects and fanciful costumes and sets make this supernatural charmer an evergreen family favorite.
Sunday, November 8
Written by Harold Pinter
Featuring Harold Pinter: Art, Truth & Politics, Pinter's 2005 Nobel Lecture
One of the most influential playwrights of the twentieth century brings his celebrated Pinter pauses and anxious ambiguity to the screen in these masterful dramas that quiver with quotidian menace. Having conquered the British stage with landmark works like The Birthday Party and The Caretaker, Harold Pinter embarked on a long and successful screenwriting career that included three brilliantly unsettling collaborations with director Joseph Losey (The Servant, Accident, The Go-Between) and several acclaimed adaptations of novels by writers like Penelope Mortimer (The Pumpkin Eater), John Fowles (The French Lieutenant's Woman), Margaret Atwood (The Handmaid's Tale), and Ian McEwan (The Comfort of Strangers). Rife with Pinter's signature themes of power and control, these films are an indispensable part of the monumental legacy of an artist who exposed the tensions lurking beneath the surface of everyday life.
The Servant, Joseph Losey, 1963
The Pumpkin Eater, Jack Clayton, 1964
Accident, Joseph Losey, 1967
The Go-Between, Joseph Losey, 1971
The Homecoming, Peter Hall, 1973
Butley, Harold Pinter, 1974
The French Lieutenant's Woman, Karel Reisz, 1981
The Comfort of Strangers, Paul Schrader, 1990
The Handmaid's Tale, Volker Schlöndorff, 1990
Monday, November 9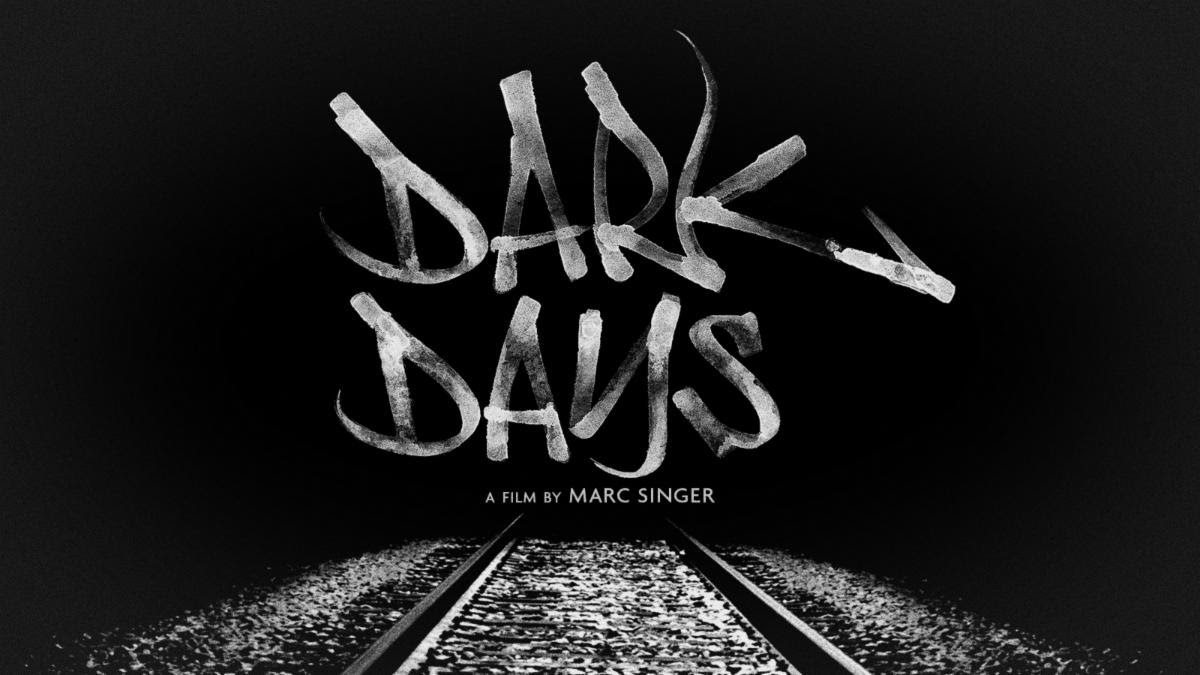 Dark Days
For years, a homeless community took root in a train tunnel beneath New York City, braving dangerous conditions and perpetual night. Marc Singer's acclaimed documentary explores this surprisingly domestic subterranean world, unearthing a way of life unimaginable to those above. Through stories simultaneously heartbreaking, hilarious, intimate, and off-the-cuff, tunnel dwellers reveal their reasons for taking refuge underground and their struggles to survive there. Filmed in striking black and white with a crew comprised of the tunnel's inhabitants, and scored by legendary turntablist DJ Shadow, Dark Days is a haunting and soulful record of invisible lives.
Tuesday, November 10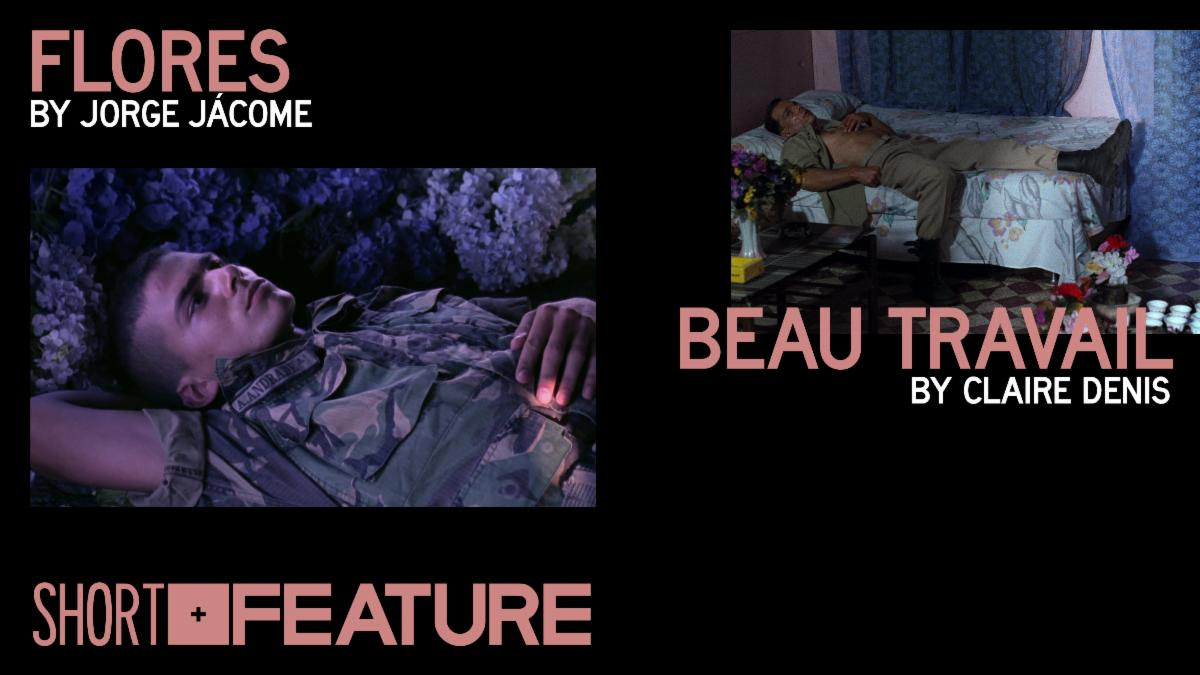 Short + Feature: Lovers in Arms
Flores and Beau travail
Two visions of love and longing among military men unfold amid lush, senses-stunning landscapes in these ravishing cinematic hallucinations. An island overrun by hydrangeas whose rich purple color seems to drip from each frame is the dreamily apocalyptic setting for a romance between two soldiers in Jorge Jácome's lavender-drenched alternate-reality "documentary" Flores. A similarly intoxicating study of desire and masculinity plays out in Claire Denis's Beau travail, a mesmerizing take on Herman Melville's Billy Budd in which the sunbaked landscapes of coastal Djibouti heighten the simmering erotic tension.
Tuesday, November 10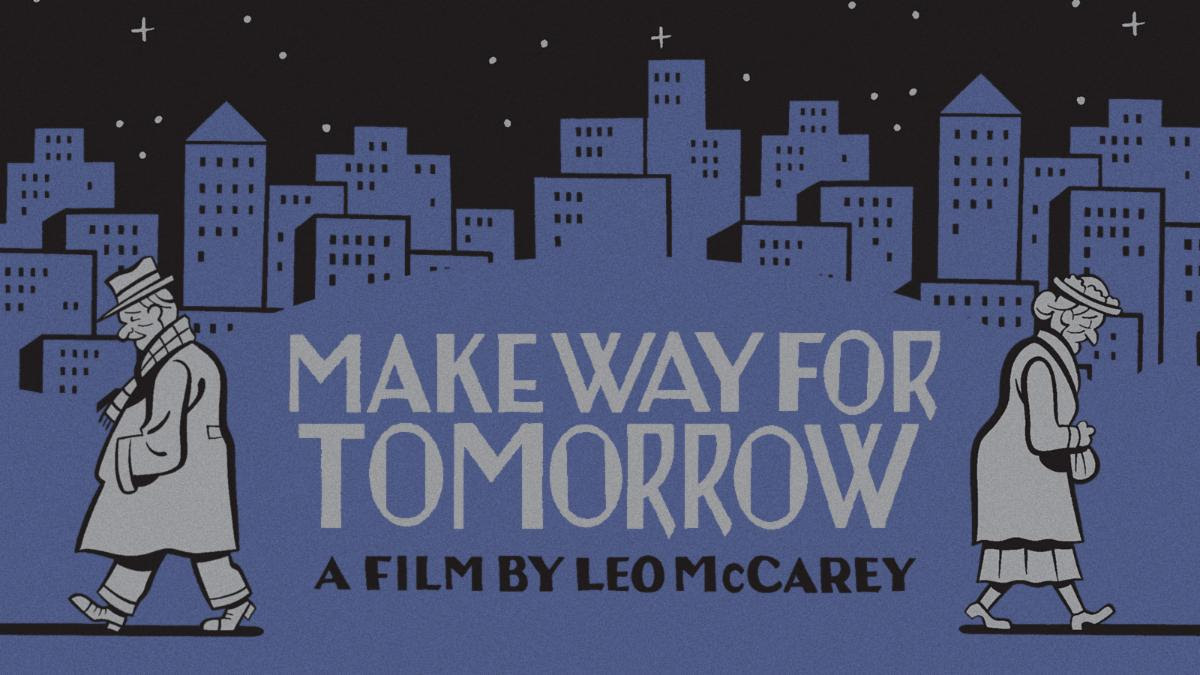 Make Way for Tomorrow: Criterion Collection Edition #505
Make Way for Tomorrow, by Leo McCarey, is one of the great unsung Hollywood masterpieces, an enormously moving Depression-era depiction of the frustrations of family, aging, and the generation gap. Beulah Bondi and Victor Moore headline a cast of incomparable character actors, starring as an elderly couple who must move in with their grown children after the bank takes their home, yet end up separated and subject to their offspring's selfish whims. An inspiration for Yasujiro Ozu's Tokyo Story, this is among American cinema's purest tearjerkers, all the way to its unflinching ending, which McCarey refused to change despite studio pressure. SUPPLEMENTAL FEATURES: Interviews with filmmaker Peter Bogdanovich and critic Gary Giddins on the film, its social context, and McCarey's career.
Wednesday, November 11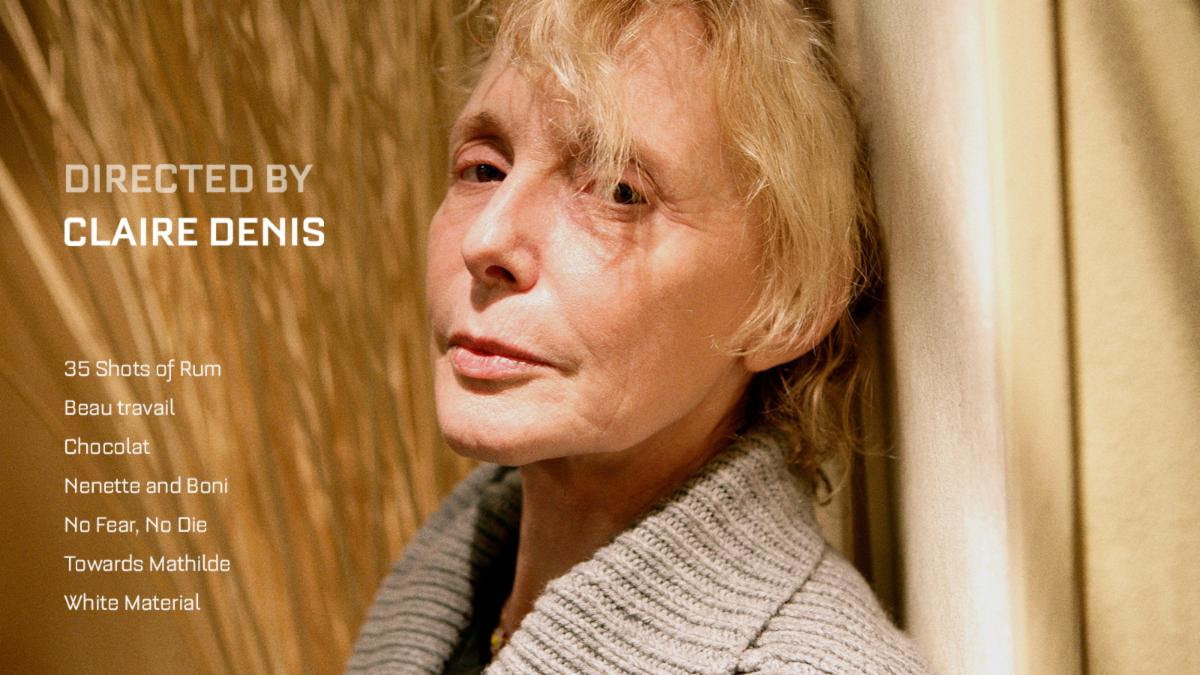 Directed by Claire Denis
No one makes movies like Claire Denis, one of contemporary cinema's foremost masters. Raised in colonial West Africa, Denis apprenticed as an assistant to Jim Jarmusch and Wim Wenders before striking out on her own in the late eighties in an entirely original cinematic language shaped by her outsider's perspective. Atmospheric, elliptical, and hypnotically absorbing, her films unfold as sensuous washes of sound and image that manage to balance intimate human stories with weighty themes of postcolonial tension, modern alienation, and the boundless complexities of love and sex. This selection of some of Denis's key works—including a new restoration of her simmering erotic masterpiece BEAU TRAVAIL—reveals a wholly original artist who is as much a storyteller as she is a poet of rhythm, movement, and mood.
Chocolat, 1988
No Fear, No Die, 1990
Nenette and Boni, 1996
Beau travail, 1999
Towards Mathilde, 2005
35 Shots of Rum, 2008
White Material, 2009
Thursday, November 12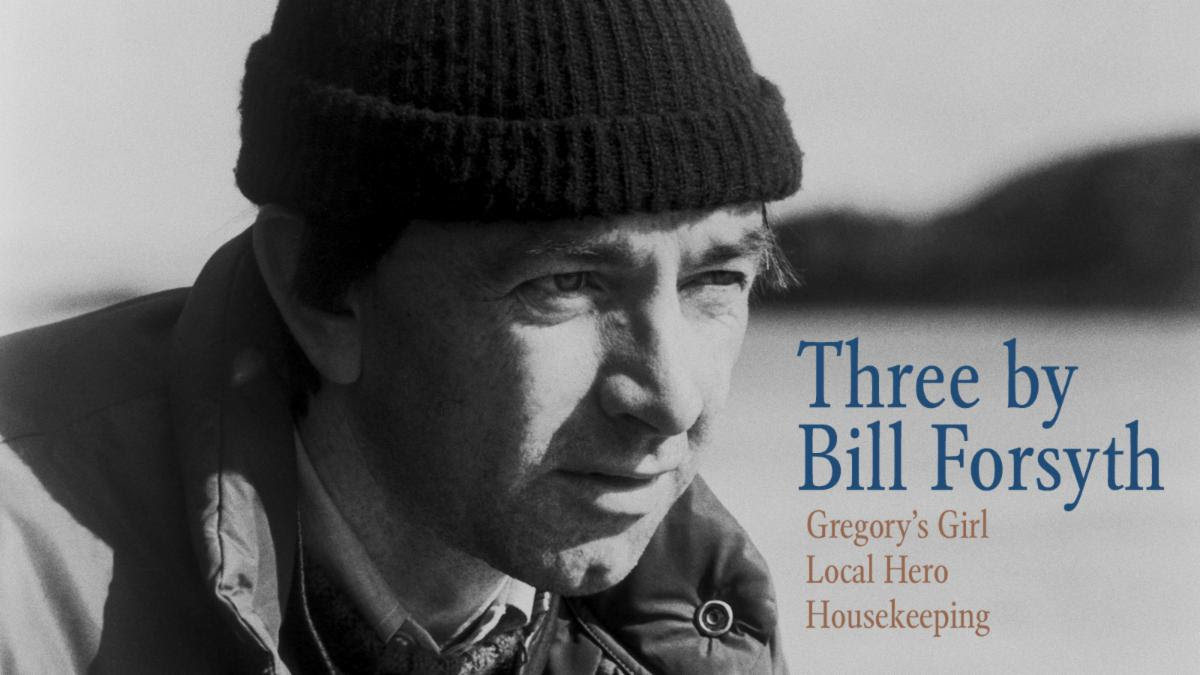 Three by Bill Forsyth
Charm, whimsy, and humanism abound in the lovably offbeat works of Bill Forsyth, a pivotal figure in Scottish cinema who led the revitalization of his country's film industry in the 1980s. First coming to widespread attention with the endearing coming-of-age romance Gregory's Girl, Forsyth went on to work with Burt Lancaster in the delightful fish-out-of-water comedy Local Hero and made his American debut with a quirkily poetic adaptation of Marilynne Robinson's Housekeeping. Though gently unassuming on the surface, Forsyth's films reveal keen insights into human nature and resonate with bittersweet moral truths.
Gregory's Girl, 1980
Local Hero, 1983
Housekeeping, 1987
Friday, November 13
Double Feature: Killer Kiddies
The Bad Seed and Village of the Damned
The kids are very much not all right in two chilling tales of demonic children whose innocent faces conceal shocking evil. First, director Mervyn LeRoy blows the archetype of the picture-perfect 1950s family to bits in The Bad Seed, in which a mother discovers that her adorable, pigtailed daughter has a murderous dark side. One homicidal tyke is bad enough, but heaven help the residents of the Village of the Damned, in which a gaggle of towheaded tots with glowing eyes and telepathic powers are a parent's worst nightmare come to terrifying life.
Saturday, November 14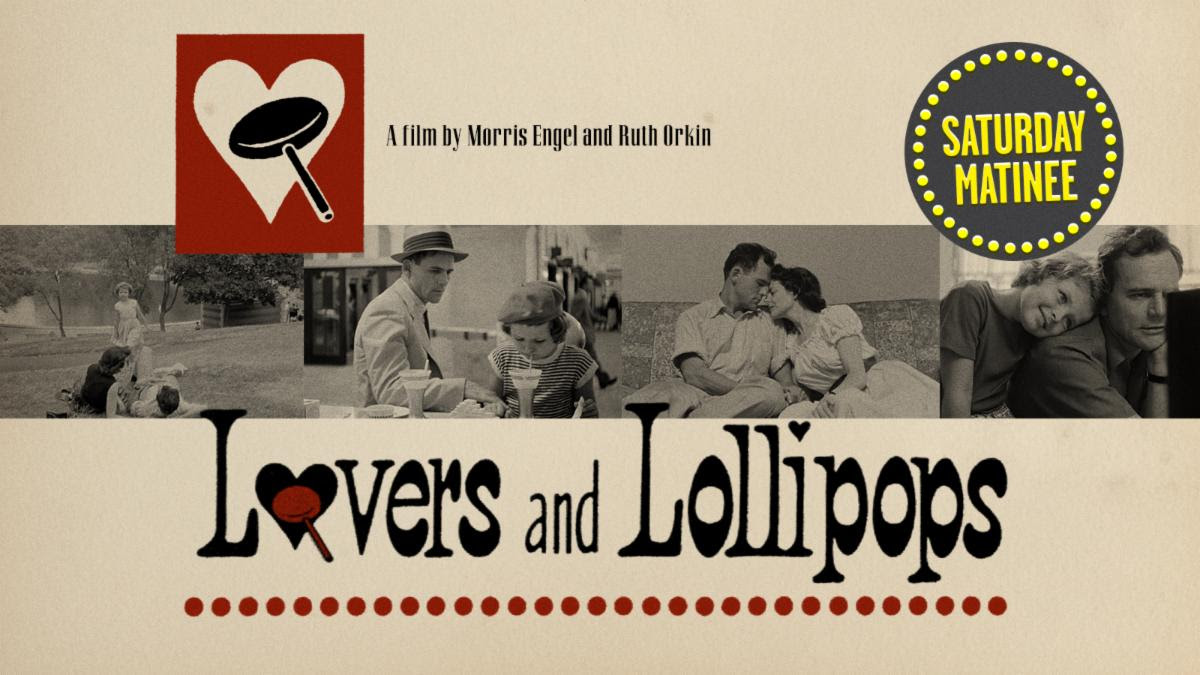 Saturday Matinee: Lovers and Lollipops
Directors Morris Engel and Ruth Orkin followed up their independent landmark Little Fugitive with an equally charming slice-of-life fable that, like its predecessor, captures 1950s New York City through the eyes of a child. Bursting with the same stylistic spontaneity that made Little Fugitive a favorite of the French New Wave upstarts, Lovers and Lollipops tells the story of a headstrong young girl (Cathy Dunn) who, when she feels threatened by her single mother's relationship with a new boyfriend, begins—both intentionally and unintentionally—to thwart the budding romance. Shot on handheld cameras all across the city—from Central Park to the Museum of Modern Art to Macy's toy department—this freewheeling time capsule is a lyrical ode to the resilience of love and the enchantment of youth.
Sunday, November 15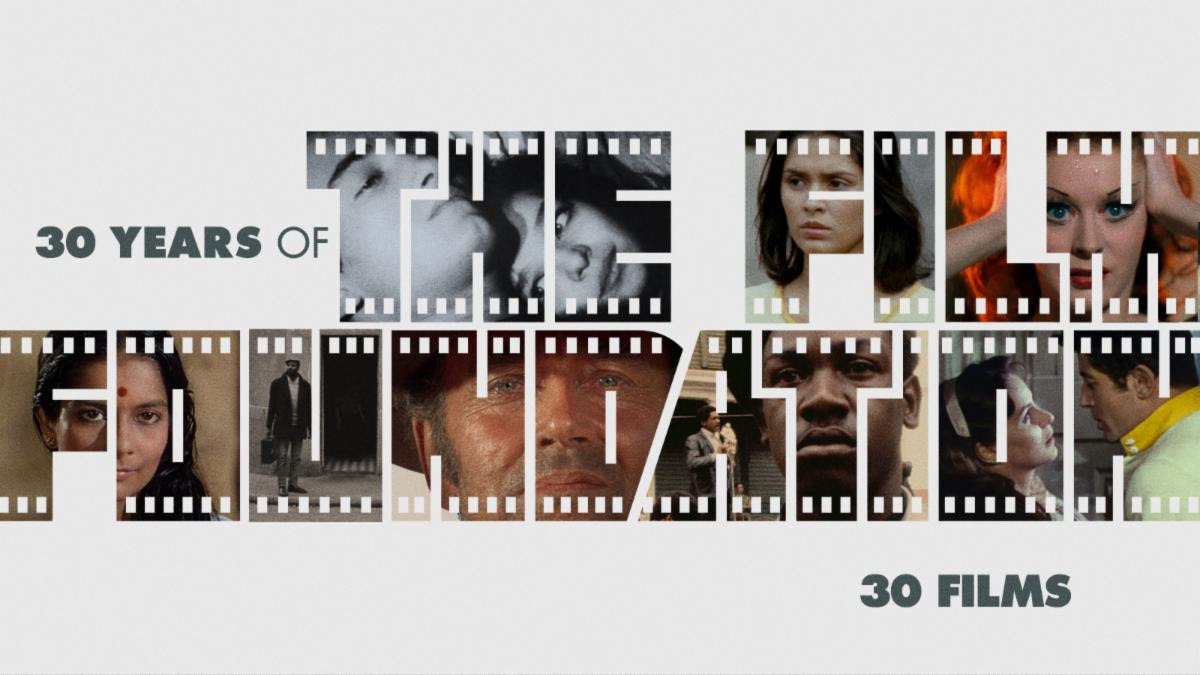 30 Years of The Film Foundation
Featuring a new interview with Martin Scorsese by Ari Aster
In 1990, Martin Scorsese founded an organization whose stated mission told the world, in no uncertain terms, that movies matter, that the art of cinema and its history is a legacy worth preserving. Three decades later, The Film Foundation is an indispensable pillar of moving-image culture, helping to make possible over 850 restorations so far and raising much-needed awareness of the necessity of film preservation as central to the safeguarding of our cultural heritage. In recognition of thirty years of vital work, the Criterion Channel looks back at a selection of the many brilliant films that, thanks to the efforts of The Film Foundation, have been rescued from the ravages of time for future generations to discover. Beginning with these thirty films, the series will expand over the next year, with new additions to be announced monthly.
Features
The Broken Butterfly, Maurice Tourneur, 1919
Trouble in Paradise, Ernst Lubitsch, 1932
It Happened One Night, Frank Capra, 1934
L'Atalante, Jean Vigo, 1934
The Long Voyage Home, John Ford, 1940
The Chase, Arthur Ripley, 1946
The Red Shoes, Michael Powell and Emeric Pressburger, 1948
The River, Jean Renoir, 1951
Moulin Rouge, John Huston, 1952
The Bigamist, Ida Lupino, 1953
Ugetsu, Kenji Mizoguchi, 1953
Senso, Luchino Visconti, 1954
The Big Country, William Wyler, 1958
Shadows, John Cassavetes, 1959
The Cloud-Capped Star, Ritwik Ghatak, 1960
Primary, Robert Drew, 1960
The Connection, Shirley Clarke, 1961
Salvatore Giuliano, Francesco Rosi, 1962
The Masque of the Red Death, Roger Corman, 1964
Once Upon a Time in the West, Sergio Leone, 1968
The Night of Counting the Years, Shadi Abdel Salam, 1969
Soleil Ô, Med Hondo, 1970
The Mattei Affair, Francesco Rosi, 1972
Insiang, Lino Brocka, 1976
Xiao Wu, Jia Zhangke, 1997
Shorts
The Fatal Glass of Beer, Clyde Bruckman, 1933
Uncle Yanco, Agnès Varda, 1967
Black Panthers, Agnès Varda, 1968
The Eloquent Peasant, Shadi Abdel Salam, 1970
Audience, Barbara Hammer, 1983
Monday, November 16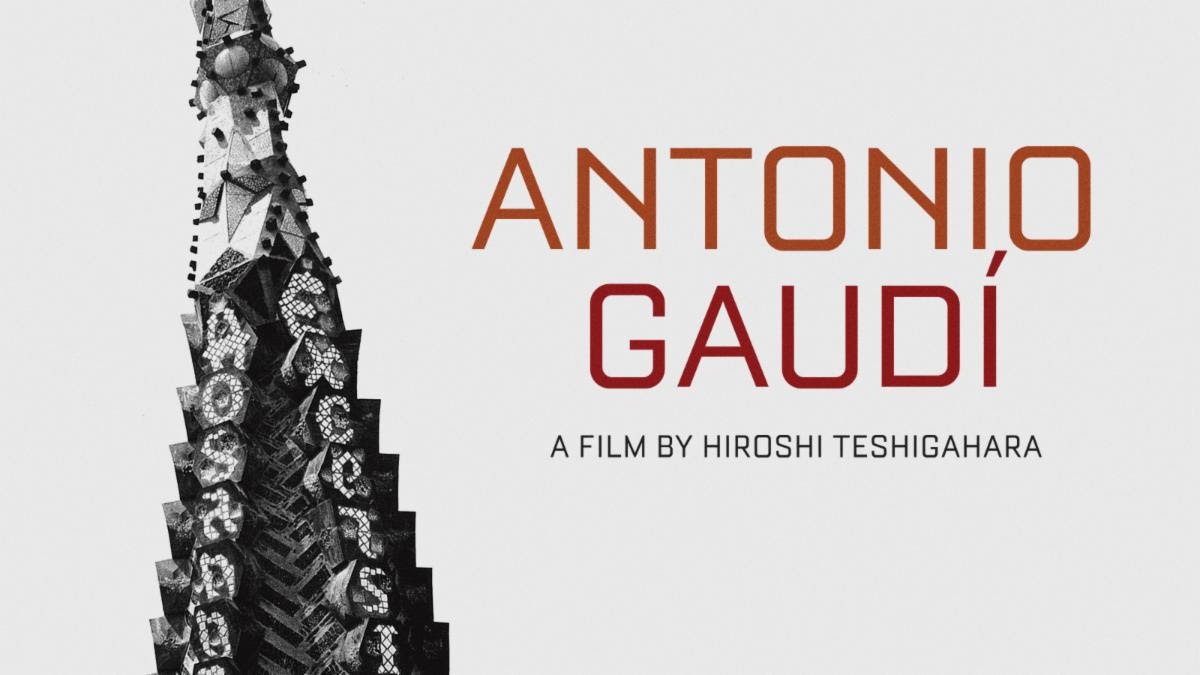 Antonio Gaudí: Criterion Collection Edition #425
Catalan architect Antoni Gaudí (1852–1926) designed some of the world's most astonishing buildings, interiors, and parks; Japanese director Hiroshi Teshigahara constructed some of the most aesthetically audacious films ever made. In Antonio Gaudí, their artistry melds in a unique, enthralling cinematic experience. Less a documentary than a visual poem, Teshigahara's film takes viewers on a tour of Gaudí's truly spectacular architecture, including his massive, still-unfinished masterpiece, the Sagrada Família basilica in Barcelona. With camera work as bold and sensual as the curves of his subject's organic structures, Teshigahara immortalizes Gaudí on film. SUPPLEMENTAL FEATURES: An interview with architect Arata Isozaki, footage from Teshigahara's first trip to Spain, a 2003 documentary on Gaudí's life and work, a 1961 BBC program on Gaudí by Ken Russell, and more.
Tuesday, November 17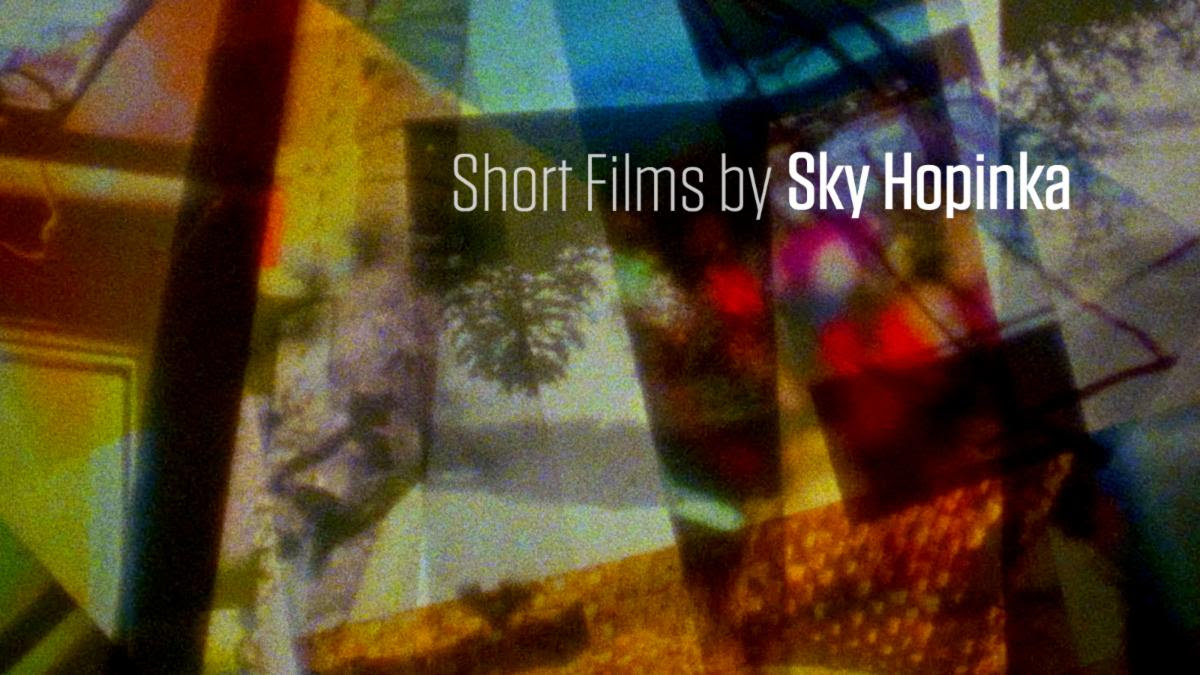 Short Films by Sky Hopinka
Featuring a new introduction by the filmmaker
Transcendent meditations on language, landscape, and myth, the ethnopoetic works of Sky Hopinka—a member of the Ho-Chunk Nation and descendent of the Pechanga Band of Luiseño Indians—explode the traditions of ethnographic filmmaking and reclaim the form as a vehicle for ecstatic personal expression. Through an intricate layering of words and images, Hopinka creates dense, hallucinatory audiovisual collages that reflect his longstanding interest in endangered Indigenous languages (particularly the nearly extinct chinuk wawa) and the cultural memories embedded within them. Through both his filmmaking and his work with the COUSIN Collective, which supports fellow Native filmmakers, Hopinka has emerged as a vital force in bringing the contemporary Indigenous experience to the screen.
Wawa, 2014
Kunįkága Remembers Red Banks, Kunįkága Remembers the Welcome Song, 2014
Venite et Loquamur, 2015
Jáaji Approx., 2015
Visions of an Island, 2016
I'll Remember You as You Were, Not as What You'll Become, 2016
Anti-Objects, or Space Without Path or Boundary, 2017
Dislocation Blues, 2017
Fainting Spells, 2018
When you're lost in the rain, 2018
Lore, 2019
Tuesday, November 17
Shorts + Feature: Caribbean Journeys
Dadli and Black Mother
Experience some of the many dimensions of life in the Caribbean in two immersive voyages through its islands. Dadli, the 16 mm debut short from acclaimed cinematographer Shabier Kirchner (Small Axe), is a richly textured, observational portrait of street life in Antigua, the island where he grew up, as seen through the eyes of a young boy. Then, Khalik Allah takes us on a spiritual journey through Jamaica in his mesmerizing Black Mother, exploring both the island's vibrant culture and tumultuous history through a procession of ecstatically poetic images.
Wednesday, November 18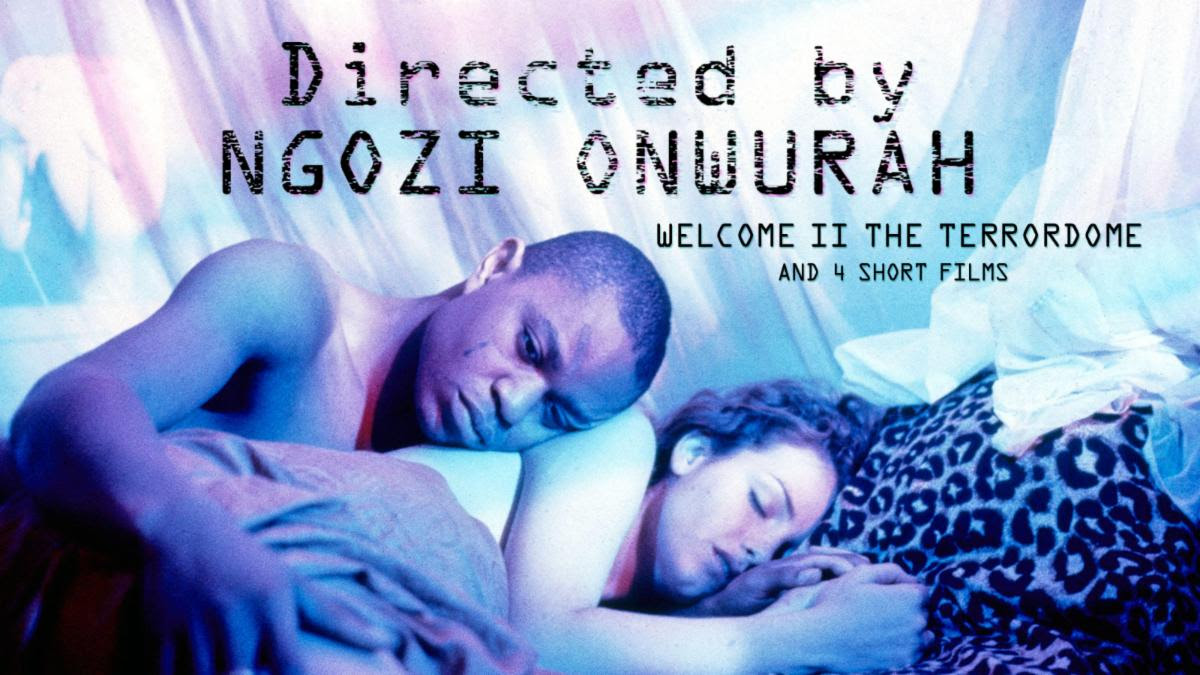 Directed by Ngozi Onwurah
Featuring a new introduction by the filmmaker
A vital cinematic voice of the Black diaspora, British-Nigerian filmmaker Ngozi Onwurah has forged an eclectic cinematic vocabulary that spans documentary and genre spectacle, formal experimentation and bold political commentary. Her short work includes autobiographical explorations of racial and sexual identity (The Body Beautiful) as well as nonfiction studies of the conflicts between tradition and modernity that shape gender roles in Nigerian society (The Desired Number). And with her dystopian feature debut, Welcome II the Terrordome, Onwurah proved herself to be a visionary ahead of her time, becoming the first Black woman to direct a British feature in the process.
Features
Welcome II the Terrordome, 1995
Shorts
Coffee Colored Children, 1988
The Body Beautiful, 1991
And Still I Rise, 1993
The Desired Number, 1995
Thursday, November 19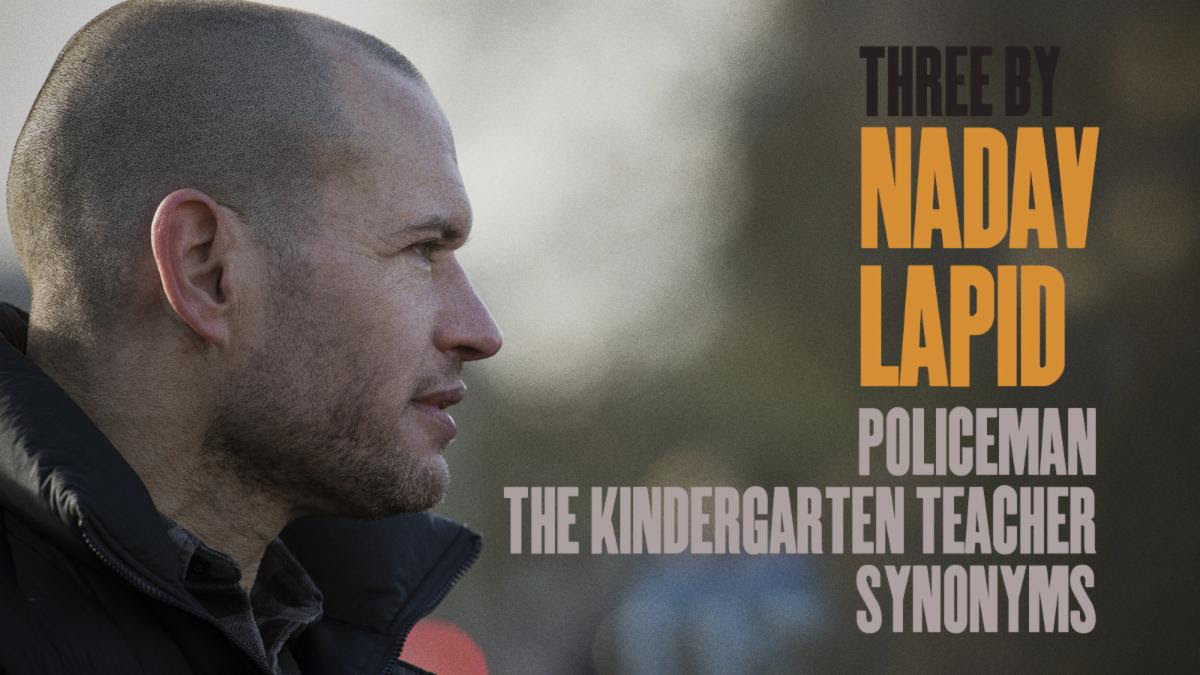 Three by Nadav Lapid
Featuring a new introduction by the filmmaker
The bracing films of Israeli writer-director Nadav Lapid are visceral, highly physical explorations of identity, belonging, and otherness informed by his own complicated relationship with his homeland. In just three features to date—the hard-hitting hostage drama Policeman, the provocative psychological puzzle The Kindergarten Teacher, and the delirious expat tragicomedy Synonyms—Lapid has established himself as one of contemporary cinema's most arresting voices, a continually surprising artist who finds bold and unexpected ways to grapple with Israel's fractured national consciousness.
Policeman, 2011
The Kindergarten Teacher, 2014
Synonyms, 2019
Thursday, November 19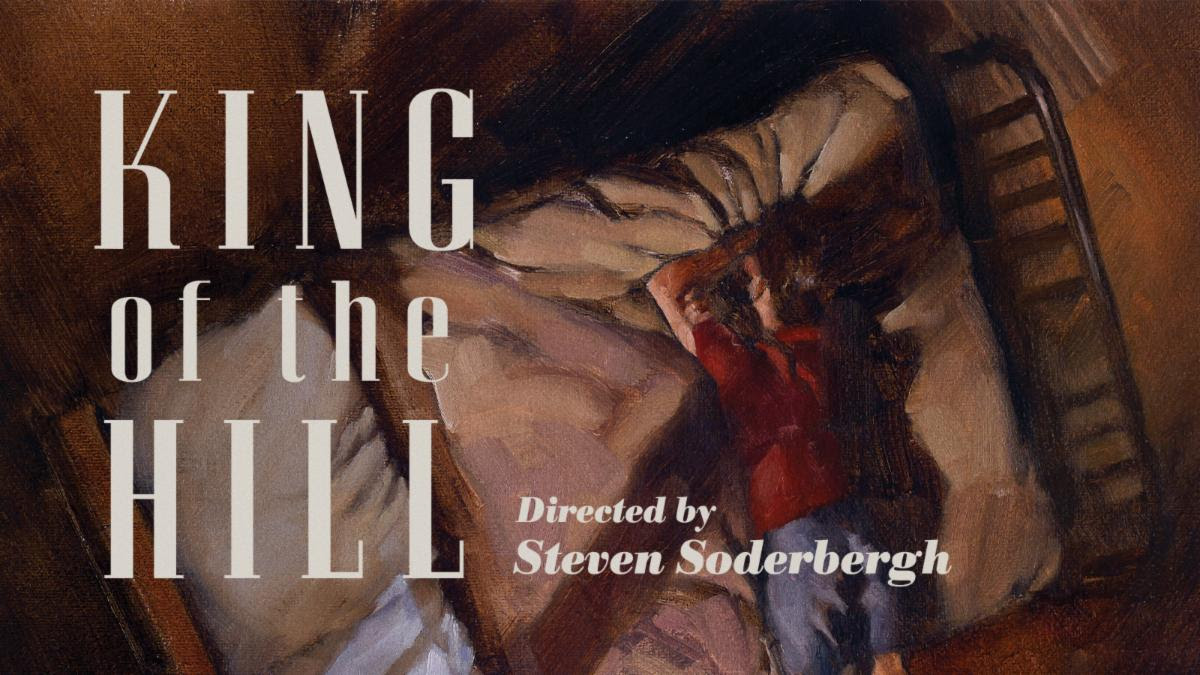 King of the Hill: Criterion Collection Edition #698
For his first Hollywood studio production, Steven Soderbergh (whose independent debut, sex, lies, and videotape, had won the Palme d'Or at Cannes a few years earlier) crafted this small jewel of a growing-up story. Set in St. Louis during the Great Depression, King of the Hill follows the daily struggles of a resourceful and imaginative adolescent who, after his younger brother is sent to live with a relative and his tubercular mother to a sanitarium, must survive on his own in a run-down hotel during his salesman father's long business trips. This evocative period piece, faithfully adapted from the A. E. Hotchner memoir, is among the versatile Soderbergh's most touching and surprising films. SUPPLEMENTAL FEATURES: Interviews with Soderbergh and author A. E. Hotchner; Against Tyranny, a video essay by Kogonada exploring Soderbergh's unique approach to narrative; The Underneath, Soderbergh's follow-up feature to King of the Hill; and more.
Friday, November 20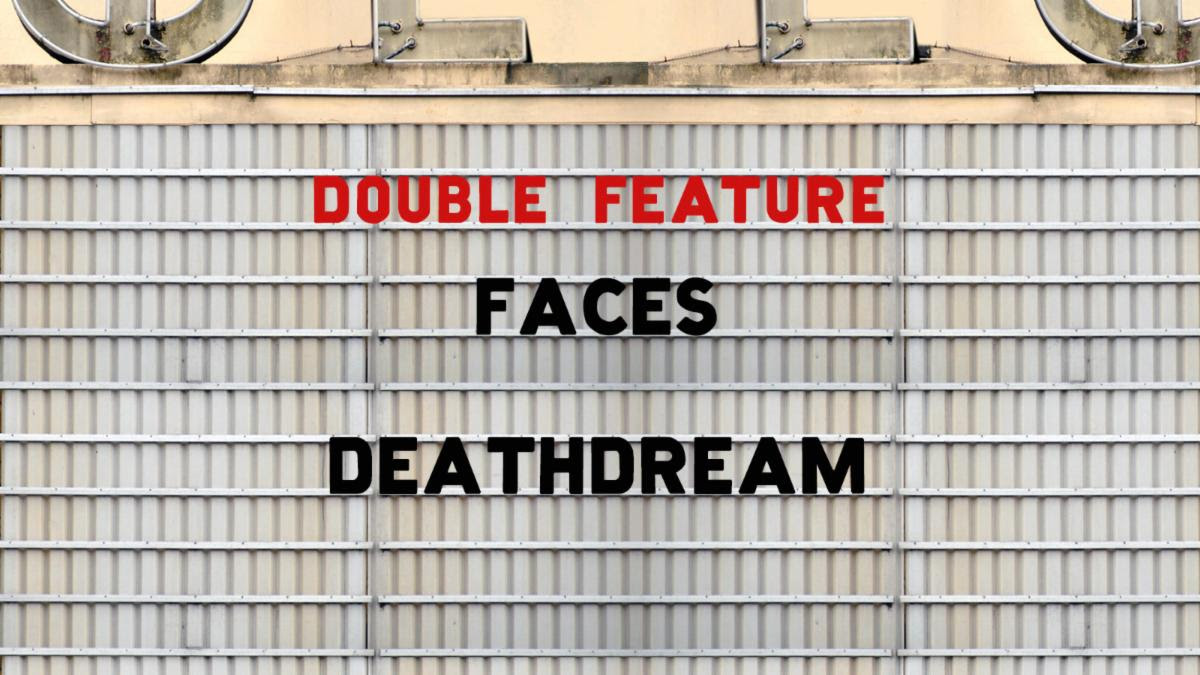 Double Feature: Domestic Disturbances
Faces and Deathdream
John Cassavetes's lacerating marital drama Faces is a brutal and compassionate portrait of a couple confronting the wreckage of their relationship. Bob Clark's unjustly neglected horror gem Deathdream explores the domestic ravages of the Vietnam War through the story of a couple who receive a shock when their son—who has supposedly died fighting overseas—suddenly returns home. What do these seemingly disparate films have in common? In both, powerhouse actors John Marley and Lynn Carlin play the husband and wife in question, bringing searing intensity and pathos to their harrowing portrayals of couples in crisis.
Saturday, November 21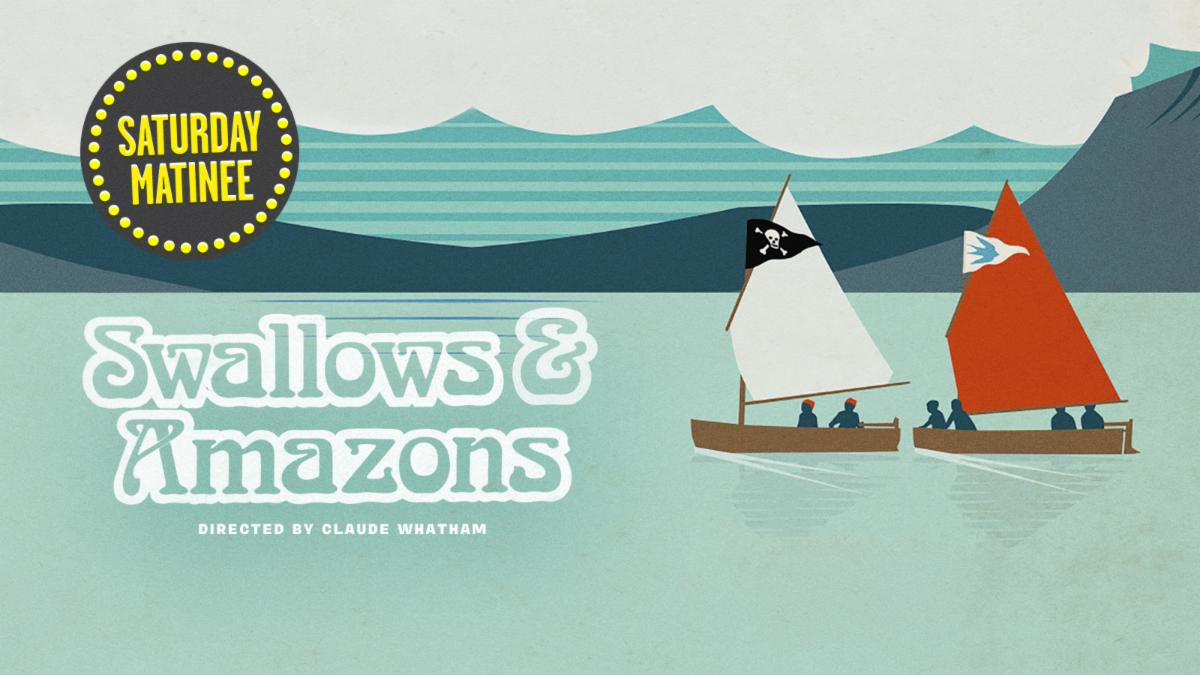 Saturday Matinee: Swallows and Amazons
Arthur Ransome's classic children's novel was beautifully adapted for the big screen with this enchanting adventure bursting with wit, wonder, and early-twentieth-century period detail. While on summer holiday with their mother in North West England's Lake District, four siblings set sail for a nearby island that they soon discover is the territory of two other young girls. As rivalry turns to friendship, the kids—who declare themselves the Swallows and Amazons, respectively—embark on a series of moonlit expeditions, boat voyages, and adult-besting competitions over the course of what proves to be a most unforgettable summer idyll.
Sunday, November 22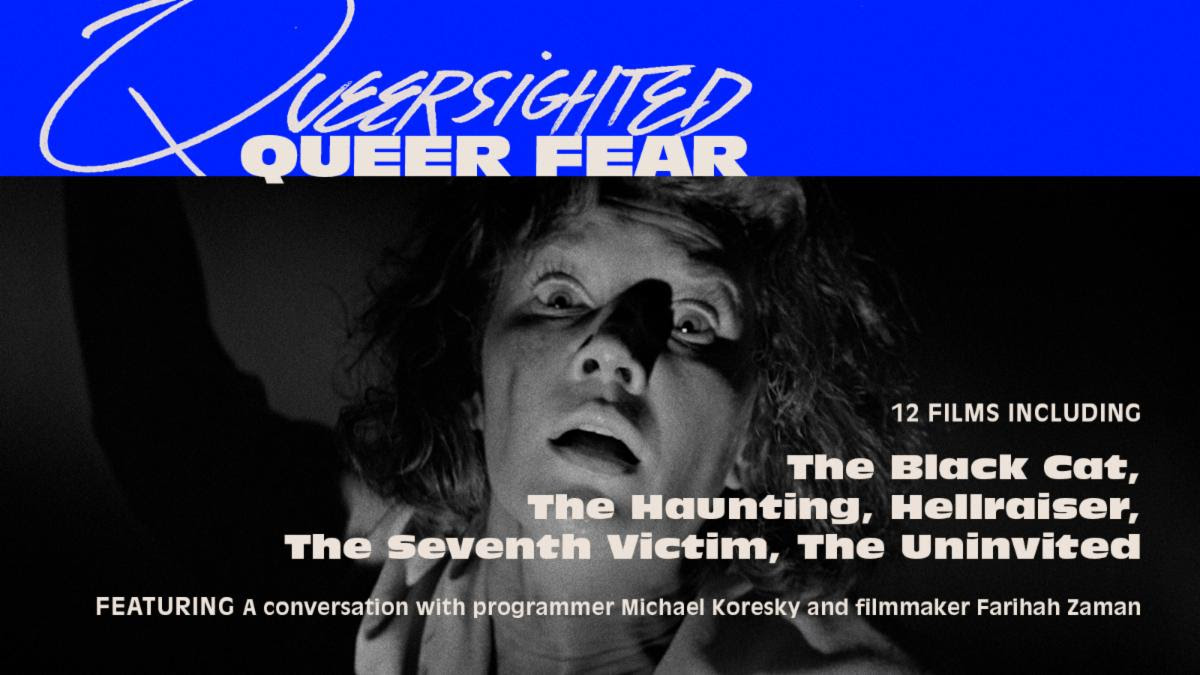 Queersighted: Queer Fear
Featuring a new conversation between series programmer Michael Koresky and filmmaker and critic Farihah Zaman
We're freaking ourselves out in this installment of Queersighted, which features a selection of movies that cast illumination on some of the darker corners of queer cinema. The mission of this ongoing series is to draw out the realities and presence of a non-heteronormative, non-gender-binary cinema that has always existed alongside, parallel to, or underneath the status quo—and there is perhaps no genre that's better suited to teasing out queer subtext than horror. From Victorian-tinged gothic ghost stories and campy creaky-house movies to gory explorations of forbidden desires and contemporary psychological thrillers, these films—which include movies directed by out filmmakers like James Whale, Clive Barker, and Alain Guiraudie—remind us that queerness has traditionally been seen as the ultimate fear for hetero life, an inchoate threat that cannot be contained. But even when queer figures are cast as villains, their erotic charisma is often the source of these films' delights—after all, when it comes to horror, it's the monsters who get top billing.
The Old Dark House, James Whale, 1932
The Black Cat, Edgar G. Ulmer, 1934
The Seventh Victim, Mark Robson, 1943
The Uninvited, Lewis Allen, 1944
The Picture of Dorian Gray, Albert Lewin, 1945
Diabolique, Henri-Georges Clouzot, 1955
The Haunting, Robert Wise, 1963
Daughters of Darkness, Harry Kümel, 1971
Picnic at Hanging Rock, Peter Weir, 1975
Hellraiser, Clive Barker, 1987
Stranger by the Lake, Alain Guiraudie, 2013
Always Shine, Sophia Takal, 2016
Monday, November 23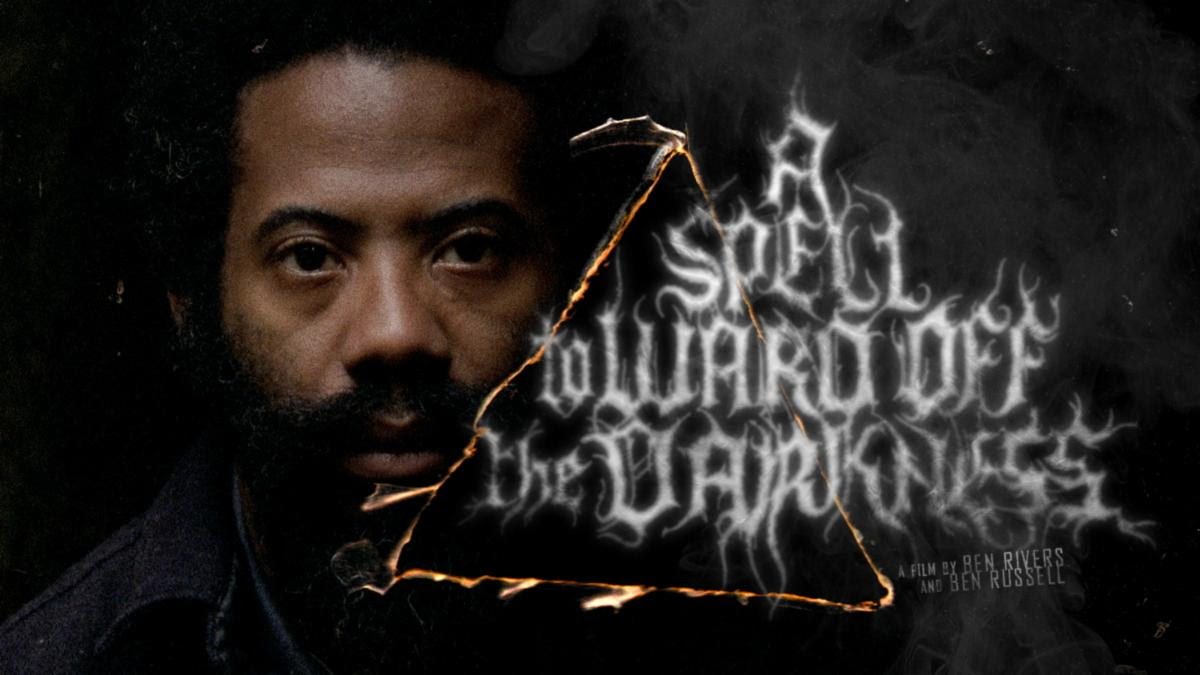 A Spell to Ward off the Darkness
Less a film in the traditional sense than an incantatory induction into the sublime, this utterly unclassifiable collaboration between boundary-pushing experimentalists Ben Rivers and Ben Russell finds transcendence in the elemental forces of earth, water, and doom metal. Through three episodes, we follow a man (played by musician Robert Aiki Aubrey Lowe) in search of present-day utopia, first as a member of a commune on an Estonian island, then alone in the majestic wilderness of northern Finland, and finally as the singer of a neopagan black-metal band in Norway. Blending documentary, ethnography, and narrative into a 16 mm monument of trance-state cinema, Rivers and Russell tap into something mythic, eternal, and totally overpowering.
Tuesday, November 24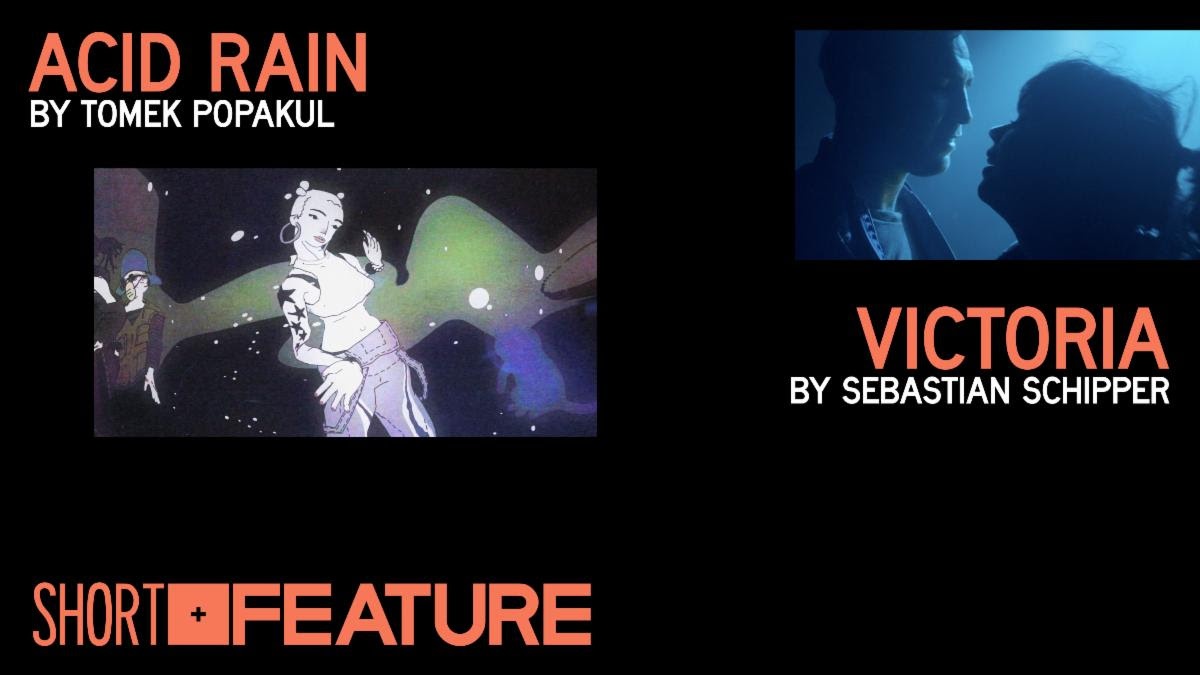 Short + Feature: In Rave Danger
Acid Rain and Victoria
Turn up the bass and turn out the lights for two synthy, stroboscopic journeys through Europe's underground rave scene that capture both its hedonistic highs and crushing comedowns. First, it's back to the '90s in Tomek Popakul's hallucinogenic animated short Acid Rain, in which a woman's mind-enhancing odyssey through the Day-Glo wonderland of Poland's club-drug subculture takes a dark and disturbing turn. Then, Sebastian Schipper plunges the viewer into the heart of Berlin's shadowy underbelly in the exhilarating thriller Victoria, another tale of a night out gone wrong, dazzlingly shot in a virtuosic single take.
Wednesday, November 25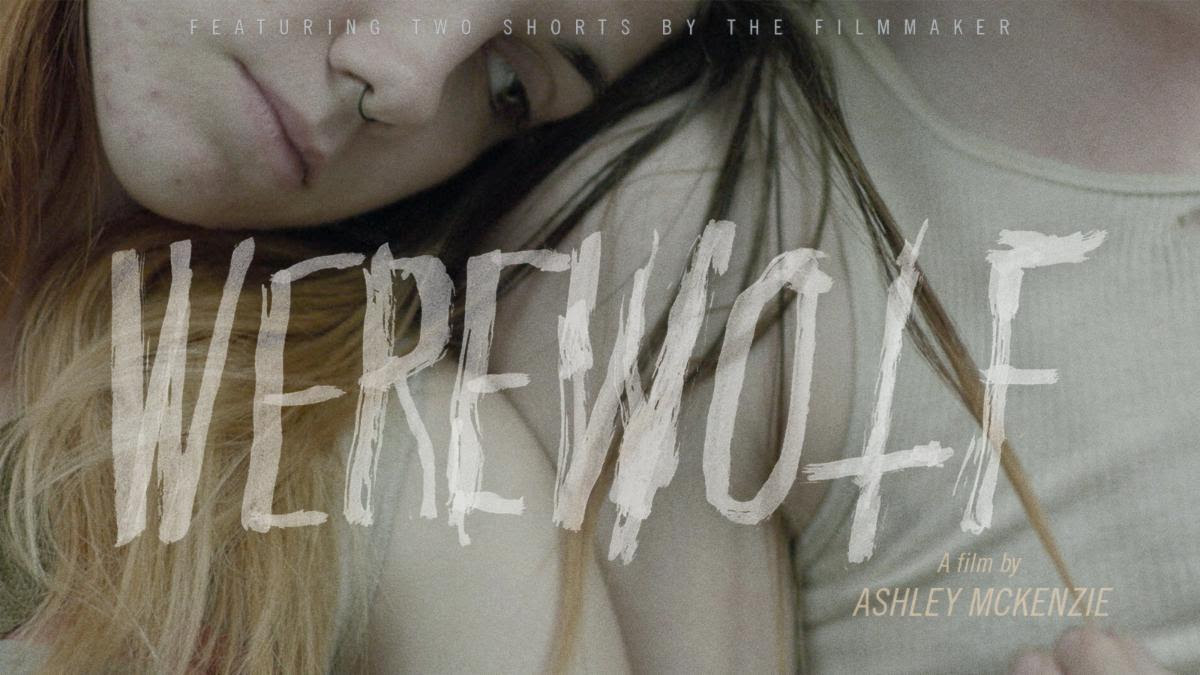 Werewolf
Featuring a new introduction by director Ashley McKenzie
With both sensitivity and brutal honesty, the revelatory feature debut from Ashley McKenzie immerses the viewer in the hardscrabble lives of two methadone addicts locked in a toxic relationship. Drifting through life on Nova Scotia's Cape Breton Island, twentysomething junkies Blaise (Andrew Gillis) and Vanessa (Bhreagh MacNeil) survive by sleeping in tents and harassing residents into letting them mow their lawns for money in order to finance their next fix. Shooting in oblique close-ups that heighten the sense of disorientation, McKenzie doggedly and courageously refuses to romanticize her characters' lives, capturing the futility, toil, and frustration that define their existence with startling immediacy. Werewolf is presented alongside two shorts by McKenzie that further showcase her jagged, uncompromising style and feeling for life on the margins.
Features
Shorts
Stray, 2013
4 Quarters, 2015
Thursday, November 26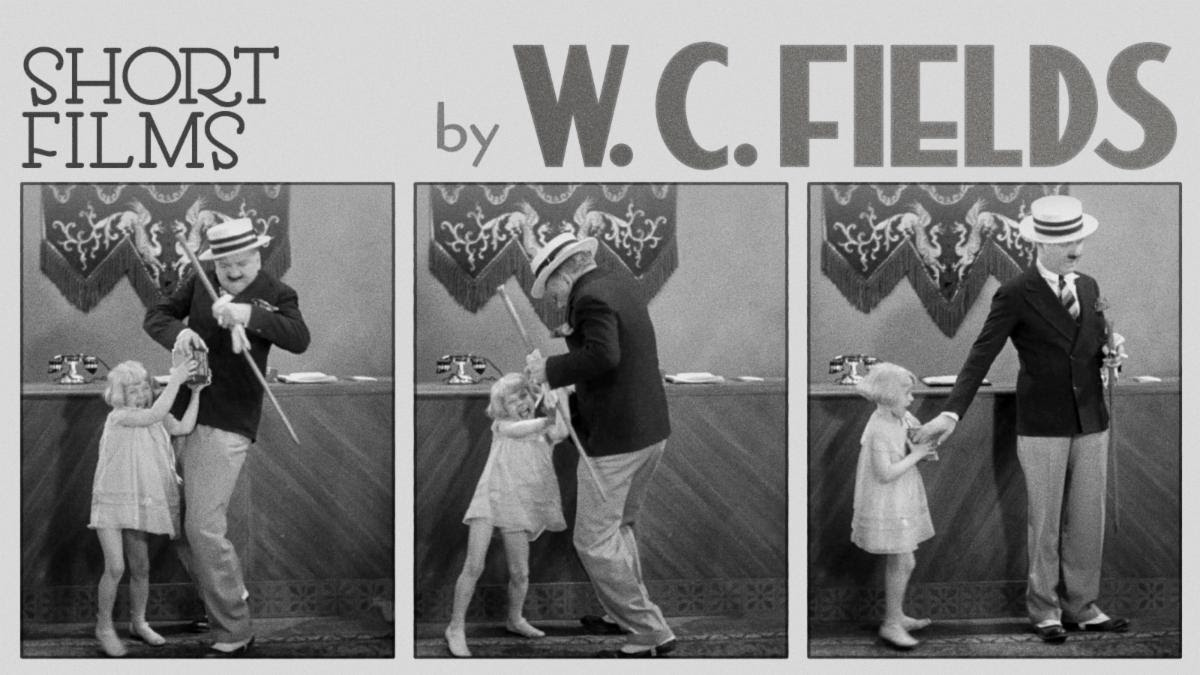 Short Films by W. C. Fields
The prickly genius of comic curmudgeon W. C. Fields is on display in five classic shorts that showcase his roguish wit and timeless cynicism. Though he made his screen debut in 1915 showing off his slapstick skills in Pool Sharks, the irascible writer-actor had to wait until the sound era of the 1930s for his distinctive drawl and colorful wordplay to find proper appreciation in hilariously antisocial gems like The Barber Shop and the surreal melodramatic satire The Fatal Glass of Beer. Full of antifamily values and brilliantly off-the-cuff one-liners, these shorts are miniature masterpieces of misanthropy from one of the screen's most sui generis talents.
Pool Sharks, Edwin Middleton, 1915
The Golf Specialist, Monte Brice, 1930
The Barbershop, Arthur Ripley, 1933
The Fatal Glass of Beer, Clyde Bruckman, 1933
The Pharmacist, Arthur Ripley, 1933
Friday, November 27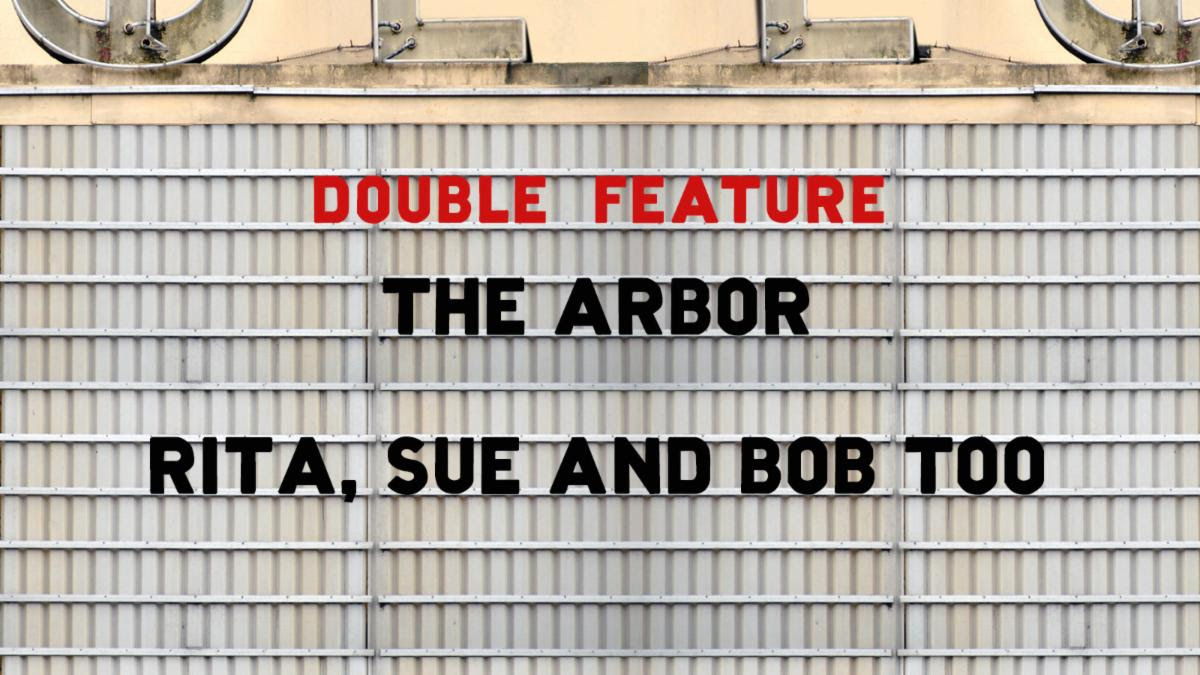 Double Feature: Meet the Author
The Arbor and Rita, Sue and Bob Too
One of the most fascinating and innovative documentaries of the last decade, Clio Barnard's The Arbor deploys a radical formal device—in which actors lip-synch to audio interviews—to tell the story of Andrea Dunbar, the brilliant but troubled British playwright who brought the everyday concerns of working-class Britain to the stage with unvarnished authenticity. It's presented with the irreverently incisive sex-and-class comedy Rita, Sue and Bob Too, adapted by Dunbar from her own stage play and directed by fellow social realist Alan Clarke—a film that was billed as "Thatcher's Britain with her knickers down."
Saturday, November 28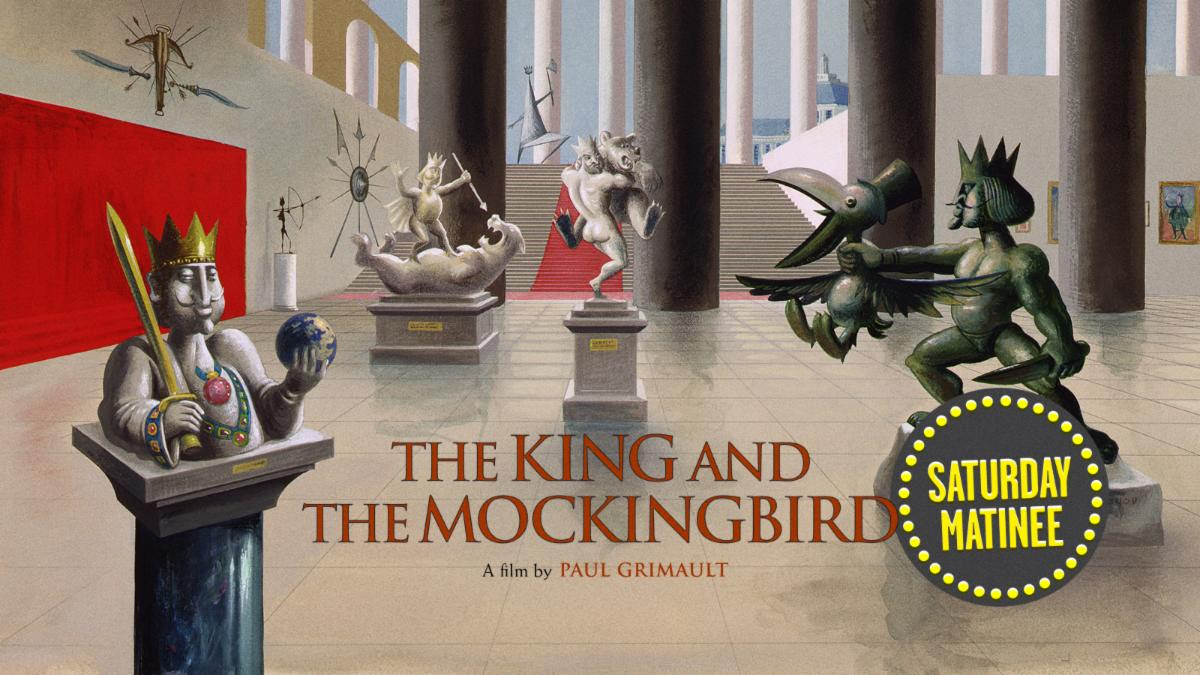 Saturday Matinee: The King and the Mockingbird
French animation master Paul Grimault worked for over thirty years to bring this dizzyingly imaginative adaptation of Hans Christian Andersen's fairy tale "The Shepherdess and the Chimney Sweep" to the screen. A feast of gorgeous hand-drawn visuals, THE KING AND THE MOCKINGBIRD tells the story of the irreverent, brightly feathered mockingbird who defies a tyrannical king in order to help a young couple escape his clutches. Cited by Studio Ghibli's Hayao Miyazaki and Isao Takahata as a key influence on their art, this winningly eccentric fable is one of the true treasures of traditional animation.
Sunday, November 29
Directed by Terence Nance
Featuring a new conversation between Nance and critic Greg Tate
Beamed straight from his id to your eyeballs, the kaleidoscopic, mind-enhancing visions of Terence Nance swirl surrealism, Afrofuturism, animation, and confessional documentary into exhilaratingly unclassifiable works of free-form abstraction. In his ecstatically innovative feature An Oversimplification of Her Beauty, experimental sketch show Random Acts of Flyness, and a string of visually enthralling short films and music videos, Nance has established himself as one of America's most forward-thinking filmmakers, a boundary-breaking creative spirit who has the remarkable ability to shape the raw materials of his subconscious into poetic, political, and philosophical expressions of the cosmic sublime.
Features
An Oversimplification of Her Beauty, 2012
Shorts
No Ward, 2009
Native Sun, 2011
Their Fall Our All, 2014
Swimming in Your Skin Again, 2015
You and I and You, 2015
Univitellin, 2016
Jimi Could Have Fallen From the Sky, 2017
Monday, November 30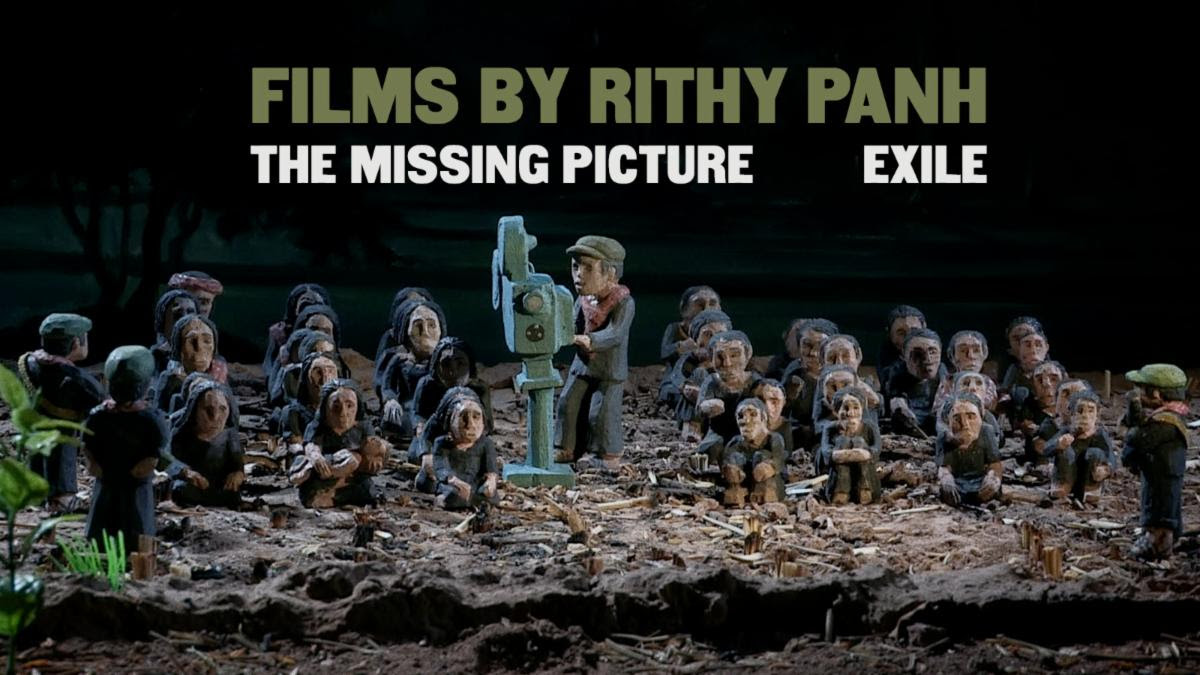 Films by Rithy Panh
The sole member of his family to survive the Cambodian genocide, documentarian Rithy Panh has devoted himself to exorcising the traumas of his country's past through the cathartic power of cinema. These profoundly moving works—the Academy Award–nominated The Missing Picture, which recreates the lost images of the genocide through clay figurines, and Exile, a poetic rumination on the horrors his family experienced at the hands of the Khmer Rouge—are harrowing and haunting records of human atrocity and unbelievable resilience.
The Missing Picture, 2013
Exile, 2016
Complete list of films premiering on the Criterion Channel this month:
35 Shots of Rum, Claire Denis, 2008
4 Quarters, Ashley McKenzie, 2015
Accident, Joseph Losey, 1967
Acid Rain, Tomek Popakul, 2019
Always Shine, Sophia Takal, 2016
And Still I Rise, Ngozi Onwurah, 1993
Anti-Objects, or Space Without Path or Boundary, Sky Hopinka, 2017
The Arbor, Clio Barnard, 2010 *
The Bad Seed, Mervyn LeRoy, 1956
The Barbershop, Arthur Ripley, 1933
Beau travail, Claire Denis, 1999
The Big Country, William Wyler, 1958
The Black Cat, Edgar G. Ulmer, 1934
Blind Alley, Charles Vidor, 1939
The Body Beautiful, Ngozi Onwurah, 1991
The Broken Butterfly, Maurice Tourneur, 1919
Butley, Harold Pinter, 1974
The Canterville Ghost, Jules Dassin, 1944
The Chase, Arthur Ripley, 1946
Chocolat, Claire Denis, 1988
The Cobweb, Vincente Minnelli, 1955
Coffee Colored Children, Ngozi Onwurah, 1988
The Connection, Shirley Clarke, 1961
Dadli, Shabier Kirchner, 2018
Dark Days, Marc Singer, 2000
The Dark Past, Rudolph Maté, 1948
David and Lisa, Frank Perry, 1962
The Desired Number, Ngozi Onwurah, 1995
The Devil-Doll, Tod Browning, 1936
Dislocation Blues, Sky Hopinka, 2017
A Dream is What You Wake Up From, Larry Bullard and Carolyn Johnson, 1978
Dressed to Kill, Brian De Palma, 1980
The Elephant Man, David Lynch, 1980
The Eloquent Peasant, Shadi Abdel Salam, 1970
Exile, Rithy Panh, 2016**
Fainting Spells, Sky Hopinka, 2018
The Fatal Glass of Beer, Clyde Bruckman, 1933
Flores, Jorge Jácome, 2017
The French Lieutenant's Woman, Karel Reisz, 1981
The Go-Between, Joseph Losey, 1971
The Golf Specialist, Monte Brice, 1930
Gregory's Girl, Bill Forsyth, 1980
Guest of Honour, Atom Egoyan, 2019
The Haunting, Robert Wise, 1963
Hellraiser, Directed by Clive Barker, 1987
The Homecoming, Peter Hall, 1973
Housekeeping, Directed by Bill Forsyth, 1987
I'll Remember You as You Were, Not as What You'll Become, Sky Hopinka, 2016
It Happened One Night, Frank Capra, 1934
Jáaji Approx., Sky Hopinka, 2015
Jimi Could Have Fallen from the Sky, Terence Nance, 2017
The Kindergarten Teacher, Nadav Lapid, 2014
The King and the Mockingbird, Paul Grimault, 1980
King of the Hill, Steven Soderbergh, 1993
Kunįkága Remembers Red Banks, Kunįkága Remembers the Welcome Song, Sky Hopinka, 2014
Local Hero, Bill Forsyth, 1983
Lore, Sky Hopinka, 2019
Lovers and Lollipops, Morris Engel and Ruth Orkin, 1956
Mad Love, Karl Freund, 1935 *
Make Way for Tomorrow, Leo McCarey, 1993
The Mark, Guy Green, 1961
The Masque of the Red Death, Roger Corman, 1964
The Mattei Affair, Francesco Rosi, 1972
The Missing Picture, Rithy Panh, 2013 *
Moulin Rouge, John Huston, 1952
Native Sun, Terence Nance, 2011
Nenette and Boni, Claire Denis, 1996
The Night of Counting the Years, Shadi Abdel Salam, 1969
The Ninth Configuration, William Peter Blatty, 1980
No Fear, No Die, Claire Denis, 1990
No Ward, Terence Nance, 2009
Old Boyfriends, Joan Tewkesbury, 1979
The Old Dark House, James Whale, 1932
Once Upon a Time in the West, Sergio Leone, 1968
Ordinary People, Robert Redford, 1980
An Oversimplification of Her Beauty, Terence Nance, 2012
The Pharmacist, Arthur Ripley, 1933
The Picture of Dorian Gray, Albert Lewin, 1945
Policeman, Nadav Lapid, 2011
Pool Sharks, Edwin Middleton, 1915
The President's Analyst, Ted Flicker, 1967
Pressure Point, Hubert Cornfield, 1962
The Pumpkin Eater, Jack Clayton, 1964
Rita, Sue and Bob Too, Alan Clarke, 1987
The Servant, Joseph Losey, 1963
The Seventh Victim, Mark Robson, 1943
A Spell to Ward Off the Darkness, Ben Rivers and Ben Russell, 2013
Stand Up, Joseph Pierce, 2008
Stranger by the Lake, Alain Guiraudie, 2013 *
Stray, Ashley McKenzie, 2013
Sunset Song, Terence Davies, 2015
Swallows and Amazons, Arthur Ransome, 1974
Swimming in Your Skin Again, Terence Nance, 2014
The Tenant, Roman Polanski, 1976
Their Fall Our All, Terence Nance, 2014
Towards Mathilde, Claire Denis, 2005 *
The Uninvited, Lewis Allen, 1944
Univitellin, Terence Nance, 2016
Venite et Loquamur, Sky Hopinka, 2015
Victoria, Sebastian Schipper, 2015
Village of the Damned, Wolf Rilla, 1960
Visions of an Island, Sky Hopinka, 2016
Wawa, Sky Hopinka, 2014
Welcome II the Terrordome, Ngozi Onwurah, 1995
Werewolf, Ashley McKenzie, 2016
When you're lost in the rain, Sky Hopinka, 2019
Xiao Wu, Jia Zhangke, 1997
You and I and You, Terence Nance, 2015

*Available in the US only