Each month, the programmers at the Criterion Channel produce incredible line-ups for their subscribers. For October, the Channel will feature films from Wayne Wang, Arthur Dong, Doris Wishman, and more!
Below you'll find the programming schedule for the month, along with a complete list of titles that Criterion has in store for us. Don't forget to check the Criterion Channel's main page regularly though, as they occasionally will drop surprises that aren't included in the official press release.
Don't subscribe yet? Start a 14-day free trial
TOP STORIES
Premiering October 1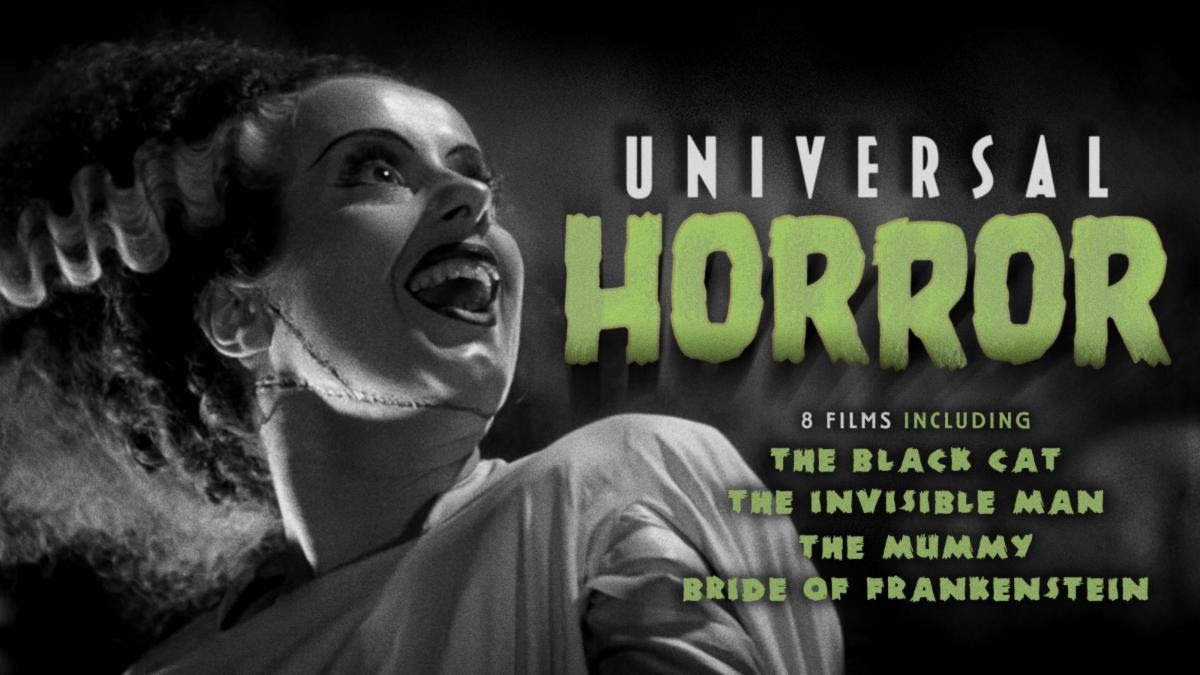 Universal Horror
Frankenstein, the Mummy, the Wolf Man: some of the most legendary movie monsters of all time originated at Universal Pictures in the 1930s, when the studio produced a string of gothic horror classics that would influence the development of the genre for decades to come. Featuring pioneering special effects and makeup, atmospheric mise-en-scène influenced by German expressionism, and stars like Boris Karloff and Bela Lugosi, these unforgettable nightmares—including the longer (and racier) Spanish-language version of the original 1931 Dracula and James Whale's protocamp masterpiece Bride of Frankenstein—have left an enduring mark upon our collective cultural imagination.
Dracula (Spanish-Language Version), George Melford, 1931
The Mummy, Karl Freund, 1932
The Invisible Man, James Whale, 1933
The Black Cat, Edgar G. Ulmer, 1934
Bride of Frankenstein, James Whale, 1935
The Raven, Lew Landers, 1935
The Wolf Man, George Waggner, 1941
Creature from the Black Lagoon, Jack Arnold, 1954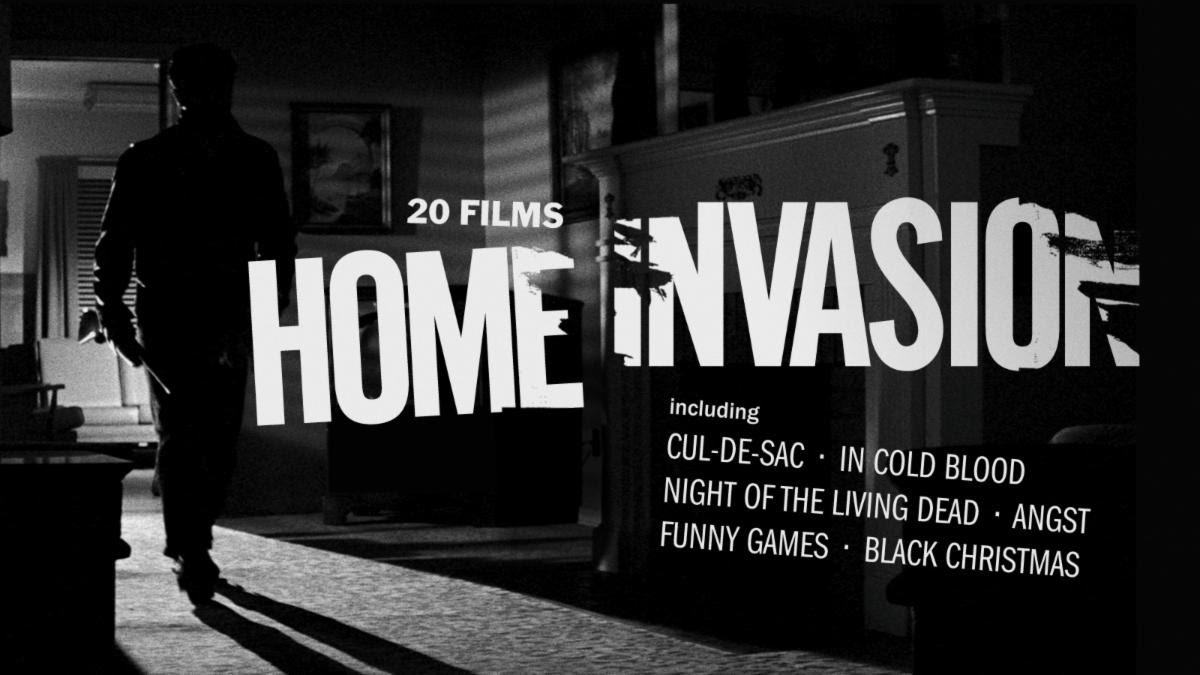 Home Invasion
Home is where the terror is in these unsettling explorations of one of our most primal fears: an unwanted intrusion into the sanctity of one's own home. It's a disquieting premise that has inspired filmmakers for decades, as seen in these gripping noir classics (The Desperate Hours, In Cold Blood), paranoid explorations of surveillance and technology (The Anderson Tapes, Demon Seed), boundary-pushing art-house provocations (Violence at Noon, Funny Games), and shockingly visceral horror nightmares (Angst, Inside). Ranging from darkly comic to nerve-shreddingly intense, these films are profoundly disturbing because they suggest that nowhere, not even your own home, is truly safe.
Blind Alley, Charles Vidor, 1939
The Desperate Hours, William Wyler, 1955
Private Property, Leslie Stevens, 1960
Viridiana, Luis Buñuel, 1961
Cape Fear, J. Lee Thompson, 1962*
Cul-de-sac, Roman Polanski, 1966
Violence at Noon, Nagisa Oshima, 1966
In Cold Blood, Richard Brooks, 1967
Night of the Living Dead, George A. Romero, 1968
The Anderson Tapes, Sidney Lumet, 1971
The Visitors, Elia Kazan, 1972
Black Christmas, Bob Clark, 1974
Demon Seed, Donald Cammell, 1977
The Plumber, Peter Weir, 1979
Angst, Gerald Kargl, 1983
To Sleep with Anger, Charles Burnett, 1990
Bad Influence, Curtis Hanson, 1990
Funny Games, Michael Haneke, 1997
Them, David Moreau and Xavier Palud, 2006
Inside, Julien Maury and Alexandre Bustillo, 2007
*Available November 1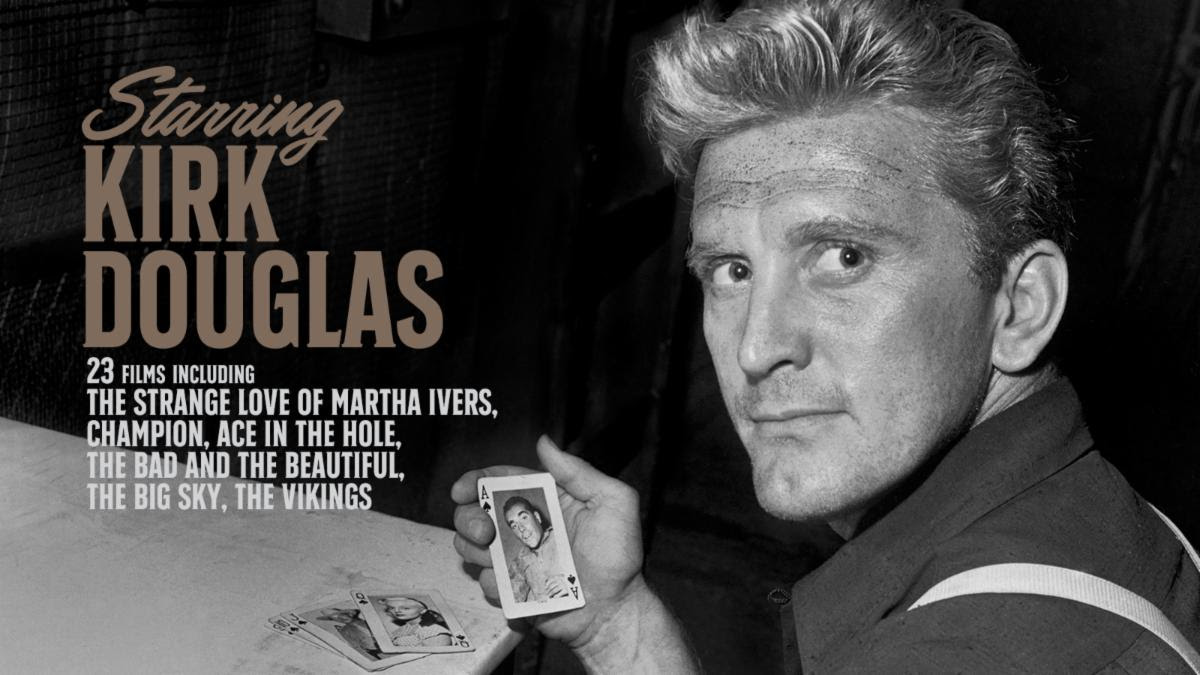 Starring Kirk Douglas
A magnetically intense presence who practically exploded off the screen, Kirk Douglas was one of the last living giants of Hollywood's golden age when he passed away last year at age 103. Embodying the cynical flip side of the postwar era, the vigorous, chin-dimpled actor rose to fame playing tightly wound, often defiantly unlikeable characters: a backstabbing boxer in the hard-hitting noir Champion, an unscrupulous reporter in Billy Wilder's venomous media exposé Ace in the Hole, and a ruthless Hollywood producer in Vincente Minnelli's Tinseltown melodrama The Bad and the Beautiful. Cementing his tough-guy image with the numerous westerns (including Lonely Are the Brave) he made throughout the 1960s and '70s, Douglas harnessed a bold and expressive performance style to become one of American cinema's most indelible stars.
The Strange Love of Martha Ivers, Lewis Milestone, 1946
Out of the Past, Jacques Tourneur, 1947
I Walk Alone, Byron Haskin, 1947
Champion, Mark Robson, 1949
A Letter to Three Wives, Joseph L. Mankiewicz, 1949
Young Man with a Horn, Michael Curtiz, 1950
Ace in the Hole, Billy Wilder, 1951
Detective Story, William Wyler, 1951
The Bad and the Beautiful, Vincente Minnelli, 1952
The Big Sky, Howard Hawks, 1952
Lust for Life, Vincente Minnelli, 1956
The Vikings, Richard Fleischer, 1958
Last Train from Gun Hill, John Sturges, 1959
The Devil's Disciple, Guy Hamilton, 1959
Spartacus, Stanley Kubrick, 1960*
Lonely are the Brave, David Miller, 1962
Two Weeks in Another Town, Vincente Minnelli, 1962
Is Paris Burning?, René Clément, 1966
The Way West, Andrew V. McLaglen, 1967
The Brotherhood, Martin Ritt, 1968
There Was a Crooked Man … , Joseph L. Mankiewicz, 1970
Posse, Kirk Douglas, 1975
A Father … A Son … Once Upon a Time in Hollywood, Lee Grant, 2005
*Available November 1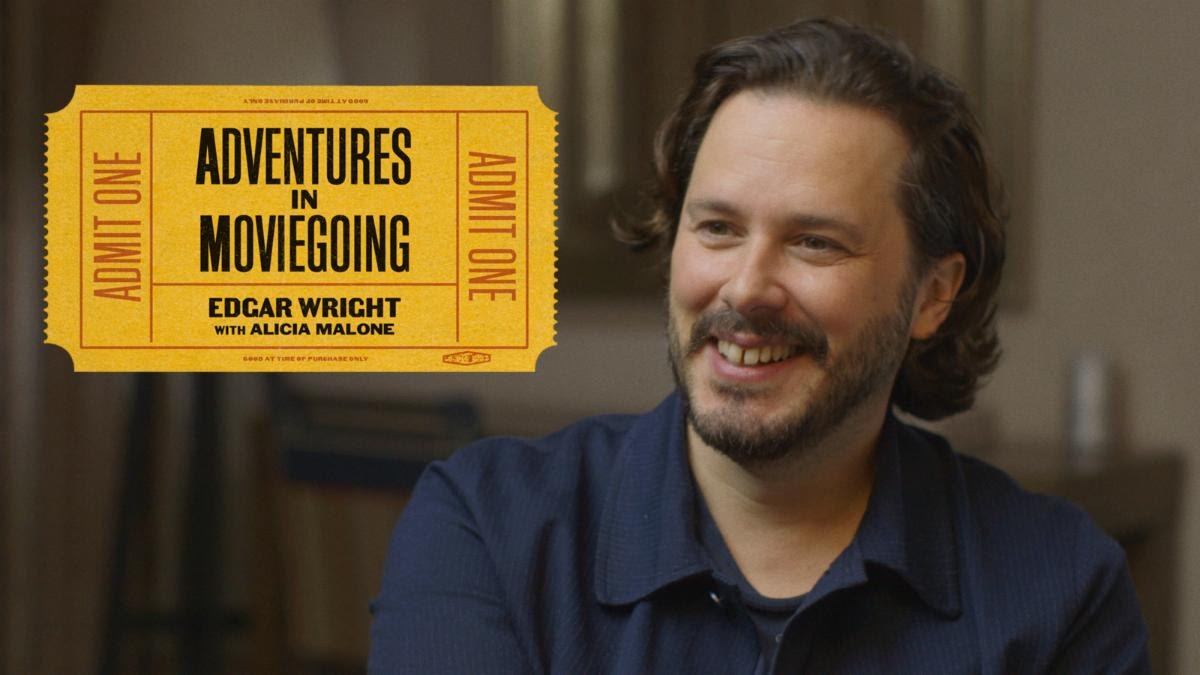 Adventures in Moviegoing with Edgar Wright
British director Edgar Wright, the avid genre remixer behind Shaun of the Dead, Hot Fuzz, Scott Pilgrim vs. the World, Baby Driver, and Last Night in Soho, sits down with critic Alicia Malone to discuss his early moviegoing memories (including sneaking into Gremlins as a child), his abiding love for popular genres, and what he looks for in a good horror movie. The films he has chosen to present reflect his omnivorous embrace of art house and grindhouse alike, with the British teen exploitation shocker Beat Girl and Mario Bava's hyperstylish giallo classic Blood and Black Lace rubbing shoulders with masterpieces by Max Ophuls, Ingmar Bergman, and Luis Buñuel.
Black Narcissus, Michael Powell and Emeric Pressburger, 1947
The Earrings of Madame de … , Max Ophuls, 1953
Sapphire, Basil Dearden, 1959
Beat Girl, Edmond T. Gréville, 1960
Blood and Black Lace, Mario Bava, 1964
Séance on a Wet Afternoon, Bryan Forbes, 1964
Persona, Ingmar Bergman, 1966
Belle de jour, Luis Buñuel, 1967
Don't Look Now, Nicolas Roeg, 1973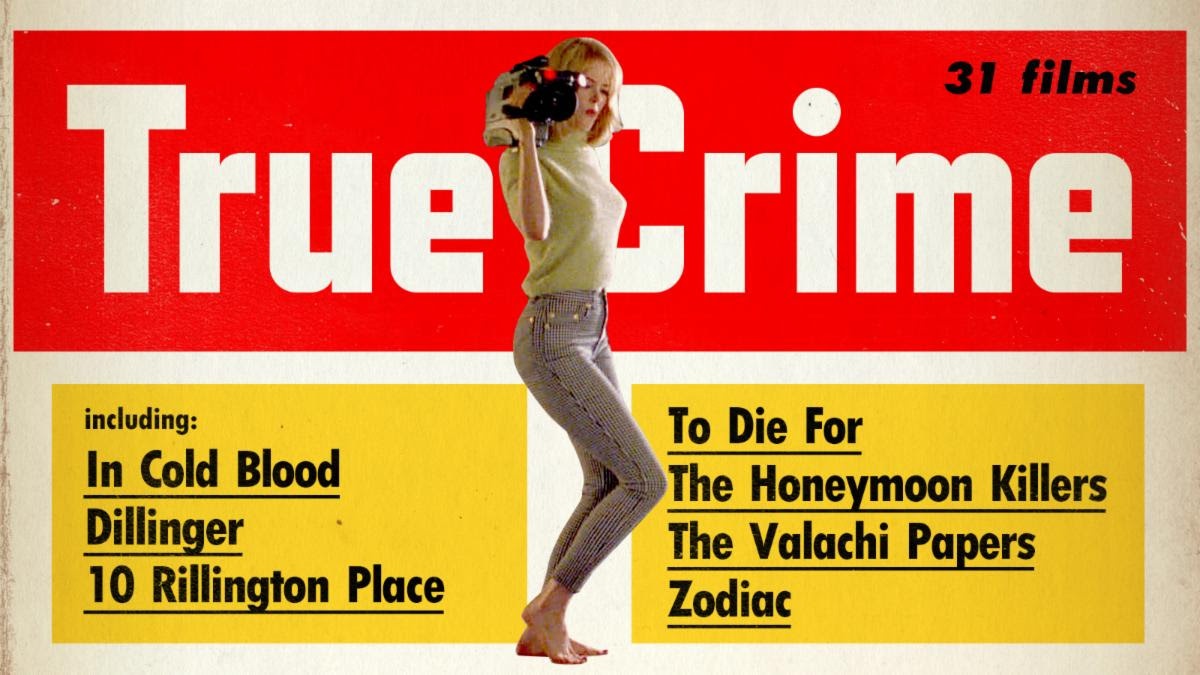 True Crime
While most genres wax and wane in popularity over time, one thing remains constant: our unending fascination with true crime stories. Real-life murderers, mobsters, and swindlers have provided models for popular horror, disquieting psychological realism, and avant-garde experiments alike. Inspired by some of the most infamous cases of all time—including the Papin sisters (Les abysses, La cérémonie), John Dillinger (Dillinger), Jack the Ripper (From Hell), and the Zodiac Killer (Zodiac)—these ripped-from-the-headlines tales of notorious killers and outlaws prove that truth is often stranger, and more shocking, than fiction.
Features
M, Fritz Lang, 1931
Arsenic and Old Lace, Frank Capra, 1944
Try and Get Me!, Cy Endfield, 1950
Salvatore Giuliano, Francesco Rosi, 1962
Les abysses, Nikos Papatakis, 1963
In Cold Blood, Richard Brooks, 1967
Butch Cassidy and the Sundance Kid, George Roy Hill, 1969
The Honeymoon Killers, Leonard Kastle, 1970
10 Rillington Place, Richard Fleischer, 1971
The Valachi Papers, Terence Young, 1972
Dillinger, John Milius, 1973
The Day of the Jackal, Fred Zinnemann, 1973
Man on a Swing, Frank Perry, 1974
In the Realm of the Senses, Nagisa Oshima, 1976
Vengeance Is Mine, Shohei Imamura, 1979
Smooth Talk, Joyce Chopra, 1985
Henry: Portrait of a Serial Killer, John McNaughton, 1986
Landscape Suicide, James Benning, 1987
Reversal of Fortune, Barbet Schroeder, 1990
A Brighter Summer Day, Edward Yang, 1991
Let Him Have It, Peter Medak, 1991
Swoon, Tom Kalin, 1992
To Die For, Gus Van Sant, 1995
La cérémonie, Claude Chabrol, 1995
Deep Crimson, Arturo Ripstein, 1996
From Hell, Albert Hughes and Allen Hughes, 2001
Zodiac, David Fincher, 2007
Gomorrah, Matteo Garrone, 2008
Polytechnique, Denis Villeneuve, 2009
Shorts
Fry Day, Laura Moss, 2017
Blood Kin, Ramin Bahrani, 2018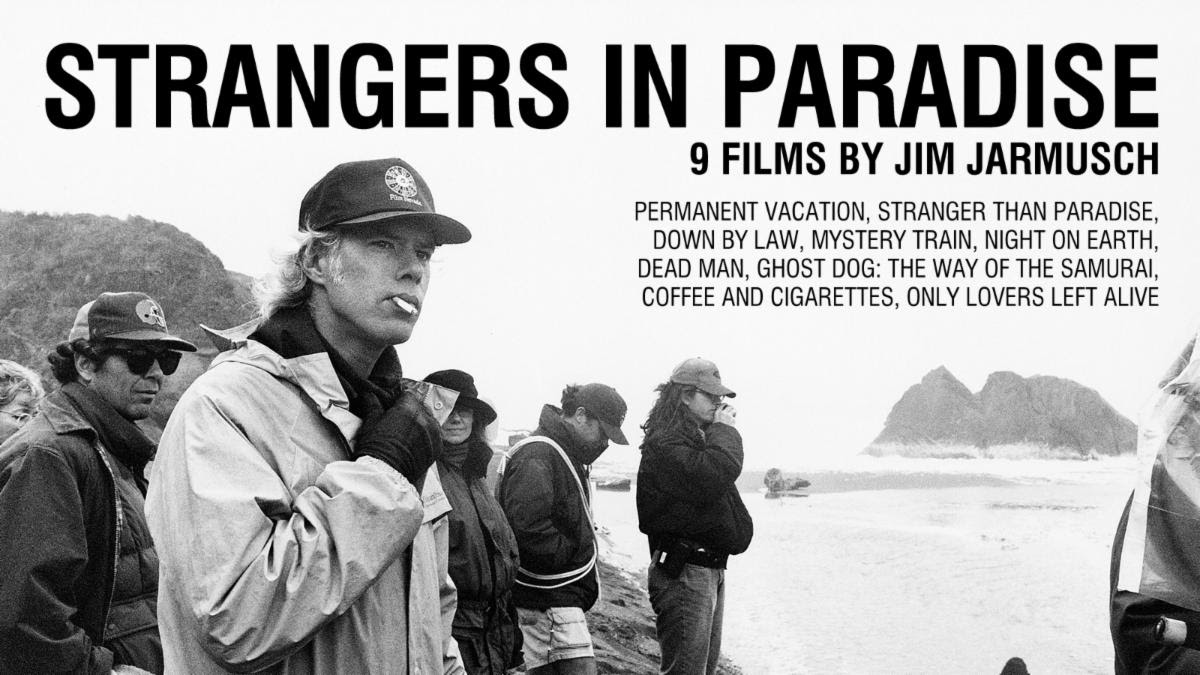 Strangers in Paradise: 9 Films by Jim Jarmusch
Dryly deadpan, stylishly minimalist, and effortlessly cool, the films of American indie pioneer Jim Jarmusch are so idiosyncratic that they practically constitute a genre unto themselves. Forging his singular sensibility amid the creative ferment of New York's downtown scene, Jarmusch emerged as one of the most original voices of the 1980s independent-film boom with his breakout road movie Stranger Than Paradise, which established his fascination with outsiders on enigmatic journeys to nowhere in particular. Drawing on cultural heroes from Howlin' Wolf and Elvis Presley to William Blake and Jean-Pierre Melville, Jarmusch has transformed a variety of genres—revisionist western (Dead Man), modern samurai movie (Ghost Dog: The Way of the Samurai), vampire love story (Only Lovers Left Alive)—into fresh and surprising vehicles for his inimitable brand of haiku-like existential poetry.
Permanent Vacation, 1980
Stranger Than Paradise, 1984
Down by Law, 1986
Mystery Train, 1989
Night on Earth, 1991
Dead Man, 1995
Ghost Dog: The Way of the Samurai, 1999
Coffee and Cigarettes, 2003
Only Lovers Left Alive, 2013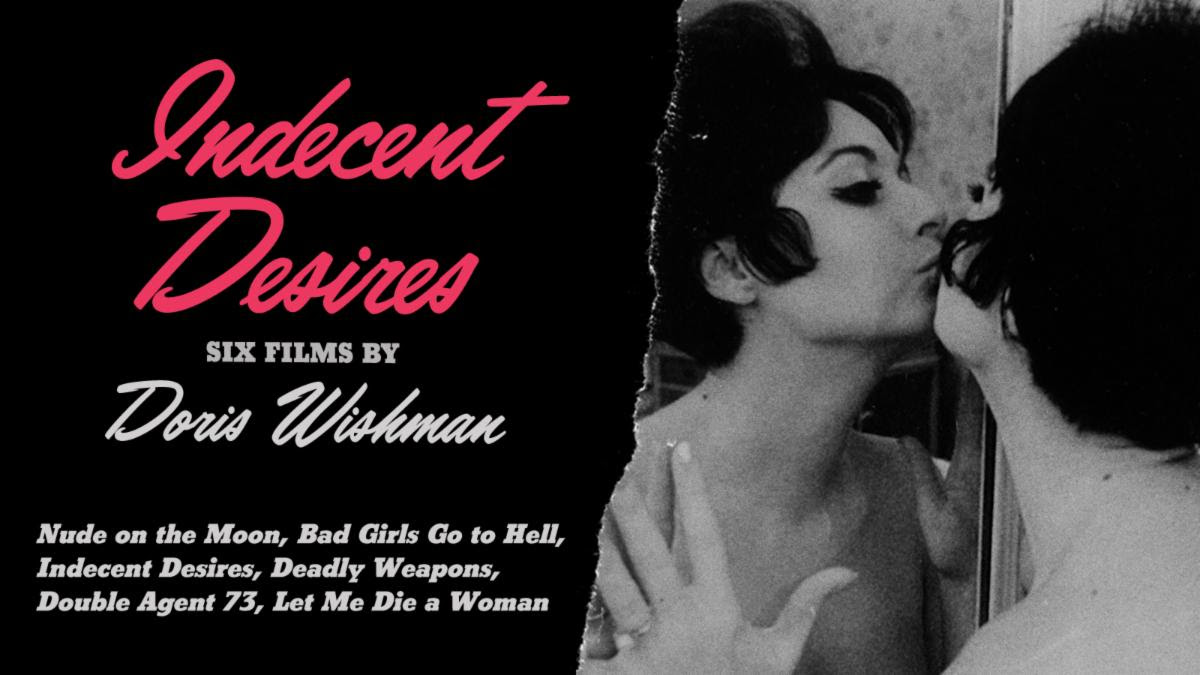 Indecent Desires: Six Films by Doris Wishman
"When I die, I'll make films in hell!" declared exploitation auteur Doris Wishman. Though she may have been the most prolific woman director in the history of American cinema, Wishman has long been overlooked because she worked in the critically disreputable realm of roughies, nudie cuties, and pornography. Nevertheless, her extensive and fascinating body of work is ripe for rediscovery for its singularity of vision (Wishman not only produced and directed but wrote, cast, and edited most of her films), subversive feminist themes, and unique place within the context of experimental and DIY cinema. Provocative, erotic, and often bordering on the surreal, these films from Wishman's rich 1960s and '70s period—including the twisted fantasy Indecent Desires and Let Me Die a Woman, an unclassifiable quasi-docmentary about transgender people—are an introduction an innovative director whose work seems to exist in its own wild and wondrously warped parallel universe.
Nude on the Moon, 1961
Bad Girls Go to Hell, 1965
Indecent Desires, 1968
Deadly Weapons, 1974
Double Agent 73, 1974
Let Me Die a Woman, 1977
EXCLUSIVE STREAMING PREMIERES
Wednesday, October 13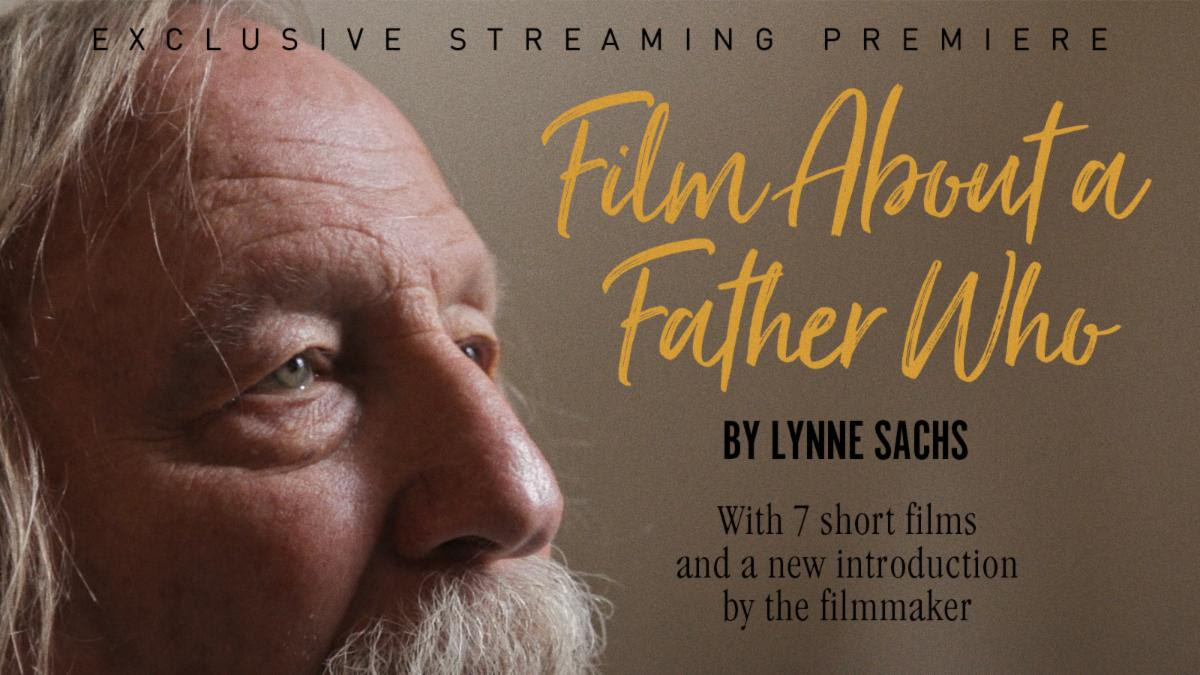 Film About a Father Who
Featuring seven short films and a new introduction by the filmmaker
Over a period of thirty-five years between 1984 and 2019, filmmaker Lynne Sachs shot 8 and 16 mm film, videotape, and digital images of her father, Ira Sachs Sr., a bon vivant and pioneering businessman from Park City, Utah. Film About a Father Who is her attempt to understand the web that connects a child to her parent and a sister to her siblings. Like a cubist rendering of a face, Sachs's cinematic exploration of her father offers multiple, sometimes contradictory, views of a seemingly unknowable man who is publicly the uninhibited center of the frame yet privately shrouded in mystery. With this meditation on fatherhood and masculinity, Sachs allows herself and her audience to see beneath the surface of the skin, beyond the projected reality. As the startling facts mount, she discovers more about her father than she had ever hoped to reveal.
This exclusive streaming premiere is accompanied by a selection of experimental short films by Sachs, many of which also reflect her probing exploration of family relationships.
Which Way Is East, 1994
The Last Happy Day, 2009
Wind in Our Hair, 2010
The Washing Society, 2018
Girl Is Presence, 2020
E•pis•to•lar•y: Letter to Jean Vigo, 2021
Maya at 24, 2021
CRITERION EDITIONS
Premiering October 1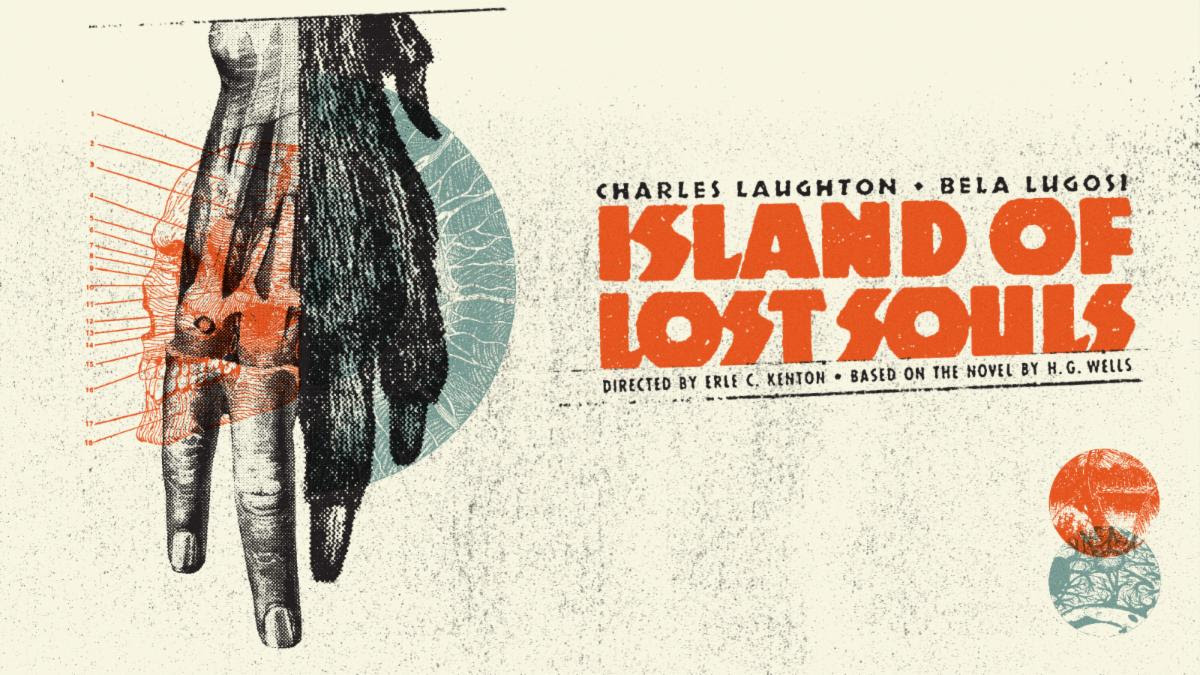 Island of Lost Souls: Criterion Collection Edition #586
Charles Laughton and Bela Lugosi star in this mad-science shocker, a twisted treasure from Hollywood's pre-Code horror heyday based on the novel by H. G. Wells.
SUPPLEMENTAL FEATURES: Audio commentary featuring film historian Gregory Mank; a conversation between filmmaker John Landis, makeup artist Rick Baker, and genre expert Bob Burns; and more.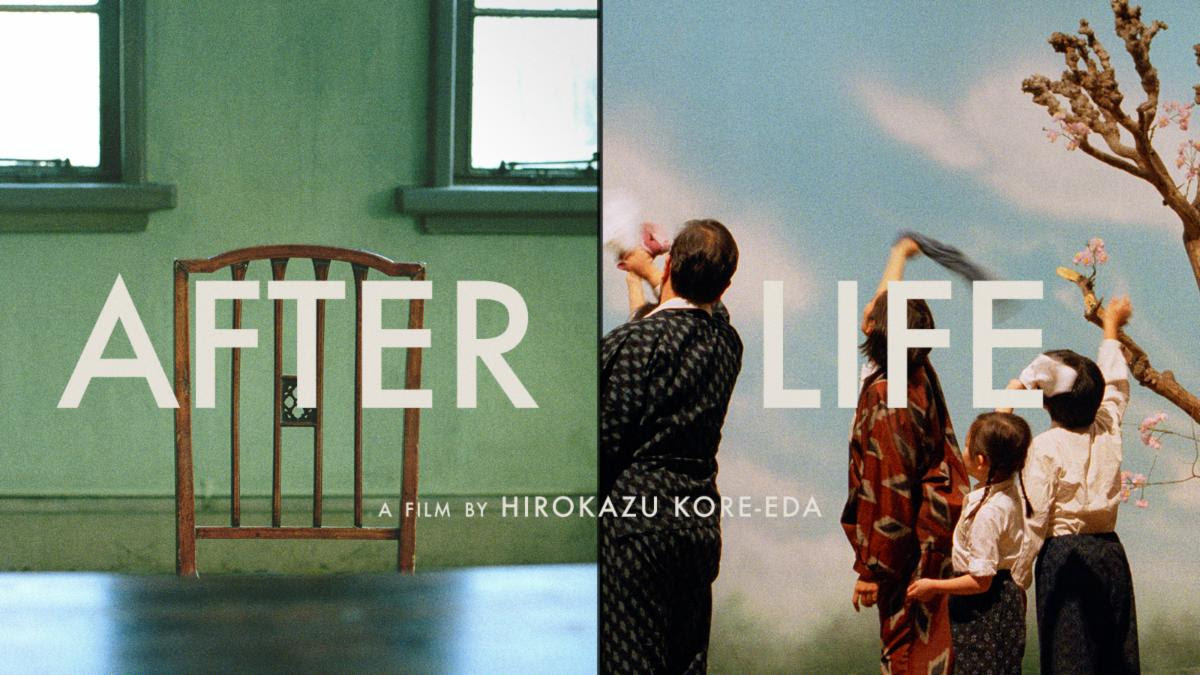 After Life: Criterion Collection Edition #1089
If you could choose only one memory to hold on to for eternity, what would it be? Hirokazu Kore-eda's revelatory international breakthrough is a quietly profound meditation on memory, mortality, and the power of cinema.
SUPPLEMENTAL FEATURES: Audio commentary featuring film scholar Linda C. Ehrlich, interviews with Kore-eda and cinematographers Masayoshi Sukita and Yutaka Yamazaki, and more.

Kagemusha: Criterion Collection Edition #267
In his sumptuous late masterpiece, Akira Kurosawa returns to the samurai film and to a primary theme of his career—the play between illusion and reality.
SUPPLEMENTAL FEATURES: Audio commentary by scholar Stephen Prince, appreciations by George Lucas and Francis Ford Coppola, and more.

When We Were Kings: Criterion Collection Edition #998
This essential documentary portrait of Muhammad Ali captures the boxing legend's charm, grace, and defiance as he trains in Kinshasa for one of his most consequential fights: the Rumble in the Jungle, which pitted him against the younger powerhouse George Foreman.
SUPPLEMENTAL FEATURES: Interviews with director Leon Gast and producer David Sonenberg.

A Raisin in the Sun: Criterion Collection Edition #945
The original stars of Lorraine Hansberry's immortal play A Raisin in the Sun—including Sidney Poitier and Ruby Dee—reprise their roles on-scren in this deeply resonant tale of dreams deferred.
SUPPLEMENTAL FEATURES: Interviews with Hansberry, director Daniel Petrie, and scholars Imani Perry and Mia Mask; an excerpt from the documentary Black Theatre: The Making of a Movement; and more.
CRITERION ORIGINALS
Friday, October 22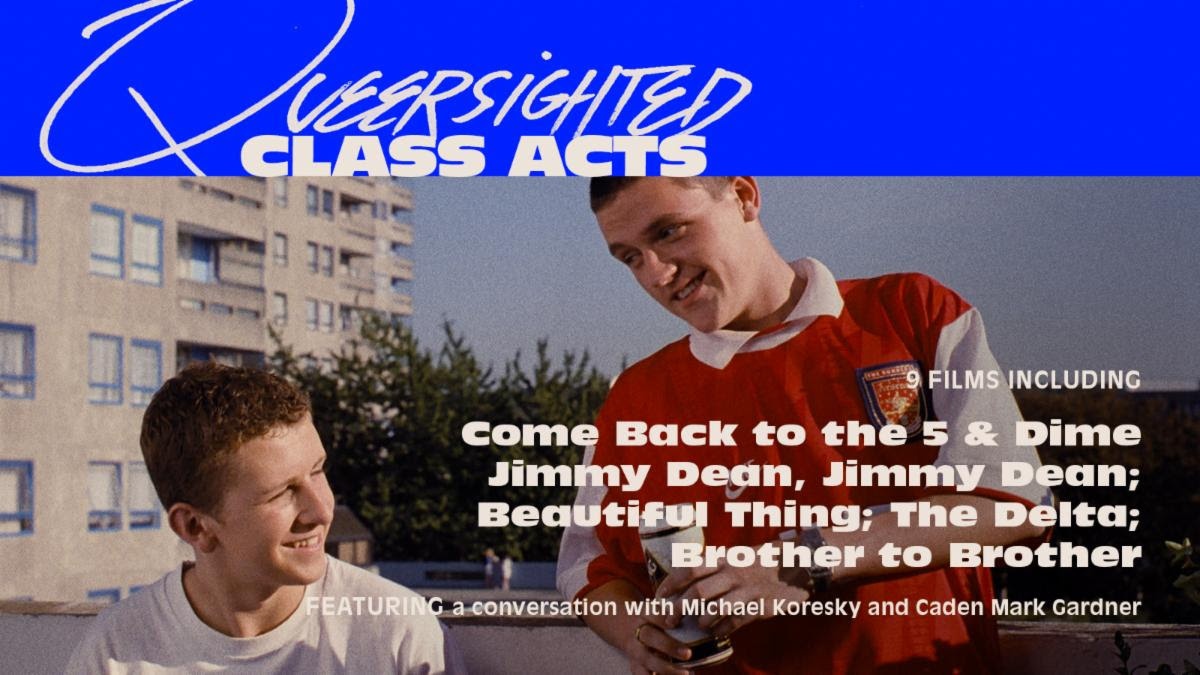 Queersighted: Class Acts
In this latest edition of Queersighted—an ongoing series that takes a look at film history through a distinctly queer lens—curator Michael Koresky and special guest Caden Mark Gardner present a selection of films that explore how queer identity intersects with social class. With their keen observations about how sexuality is expressed, hidden, and wielded on a terrain of social inequality, these stories—drawn from the outskirts of New York City, working-class South East London, the backstreets of Seattle and Memphis, the margins of Frankfurt and Brussels—foreground class identity and stratification as much as they engage in matters of queer identification.
Je tu il elle, Chantal Akerman, 1974
In a Year of 13 Moons, Rainer Werner Fassbinder, 1978
Come Back to the 5 & Dime Jimmy Dean, Jimmy Dean, Robert Altman, 1982
Streetwise, Martin Bell, 1984
The Salt Mines, Susana Aikin, 1990
The Transformation, Carlos Aparicio and Susana Aikin, 1995
Beautiful Thing, Hettie MacDonald, 1996
The Delta, Ira Sachs, 1996
Brother to Brother, Rodney Evans, 2004
Thursday, October 28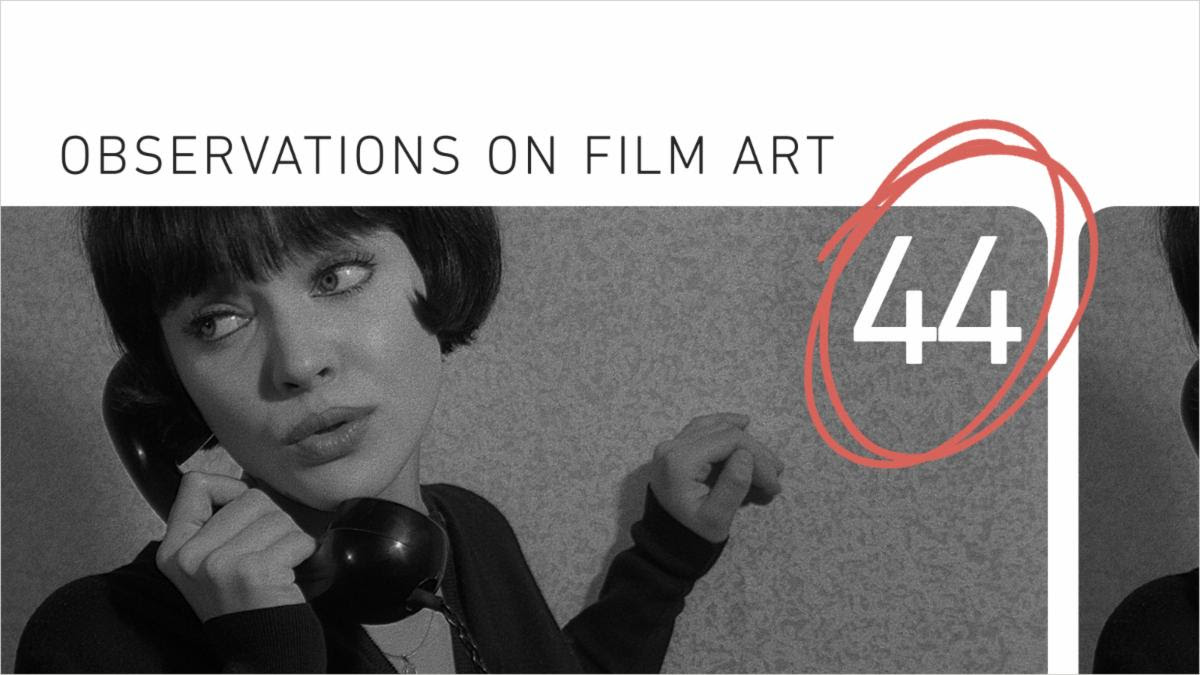 Observations on Film Art No. 44: Aspect Ratio in Vivre sa vie
One of the peaks of Jean-Luc Godard's extraordinary 1960s creative run, Vivre sa vie finds the filmmaker combining brilliant visual design with a tragic character study of a young woman (Anna Karina) on a downward spiral. In this edition of Observations on Film Art, Professor David Bordwell examines Godard's bold choice to shoot the film in the boxy, 4:3 aspect ratio that was then quickly becoming outmoded in favor of widescreen. Pushing aesthetic boundaries as always, Godard uses the format's tight framing to maintain a rigorous, almost obsessive focus on his central character, resulting in a work of true cinematic portraiture.
WOMEN FILMMAKERS
Wednesday, October 6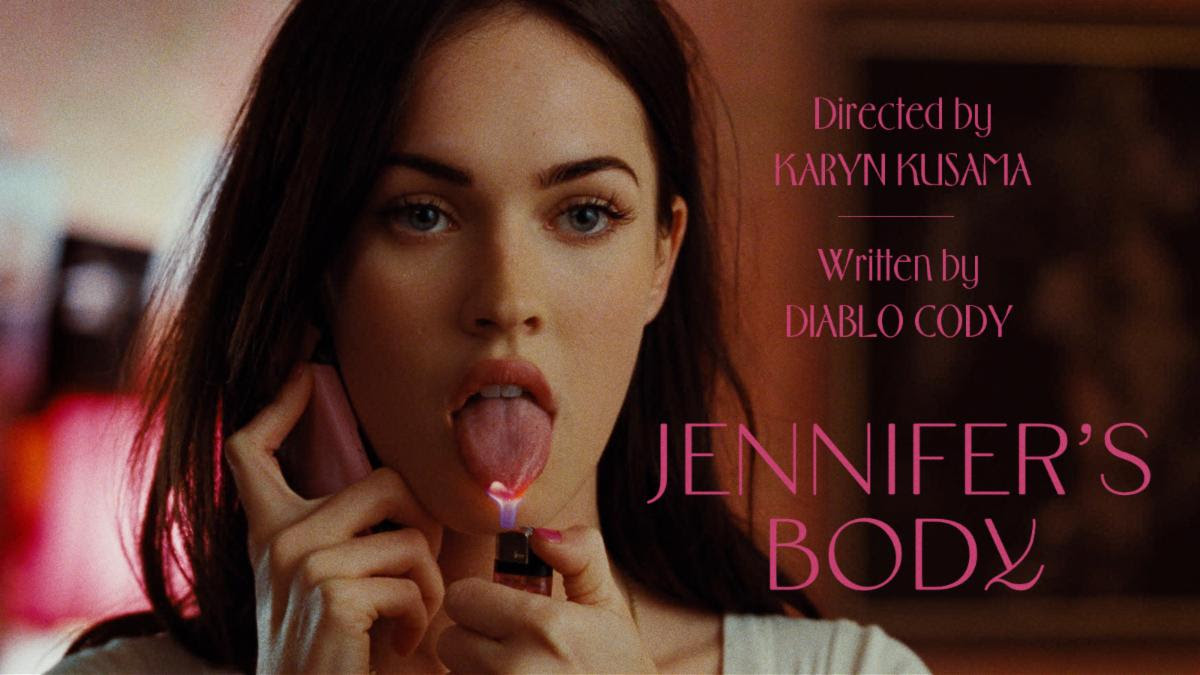 Jennifer's Body
This sleeper cult classic from director Karyn Kusama and screenwriter Diablo Cody infuses the teen horror movie with a dark wit and a subversive feminist sting.
Wednesday, October 27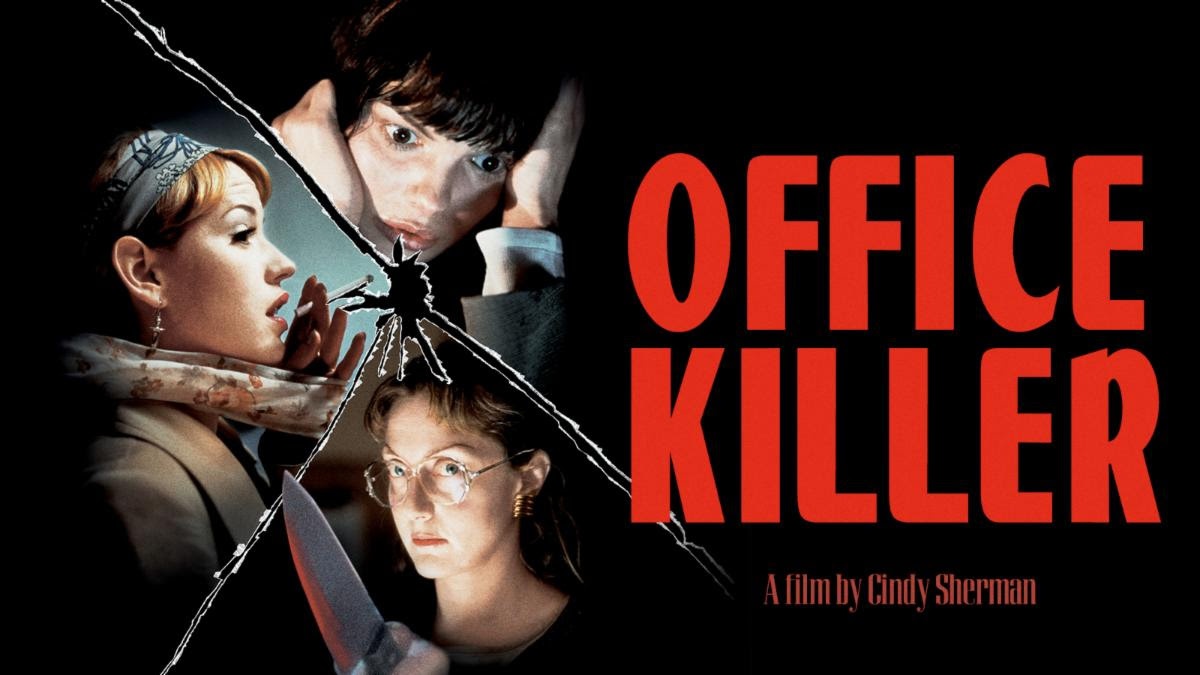 Office Killer
Celebrated photographer Cindy Sherman toys knowingly with slasher-movie conventions in her fascinating, darkly comic sole foray into feature filmmaking.
More women filmmakers featured in this month's programming:
Indecent Desires: Six Films by Doris Wishman
Smooth Talk, Joyce Chopra, 1985
The Salt Mines, Susana Aikin, 1990
The Transformation, Carlos Aparicio and Susana Aikin, 1995
Beautiful Thing, Hettie MacDonald, 1996
In the Cut, Jane Campion, 2003
A Father … A Son … Once Upon a Time in Hollywood, Lee Grant, 2005
Fry Day, Laura Moss, 2017
Too Late to Die Young, Dominga Sotomayor, 2018
Stuffed, Erin Derham, 2019
White Echo, Chloë Sevigny, 2019
Between You and Milagros, Mariana Saffon, 2020
Film About a Father Who, Lynne Sachs, 2020
TRUE STORIES
Monday, October 4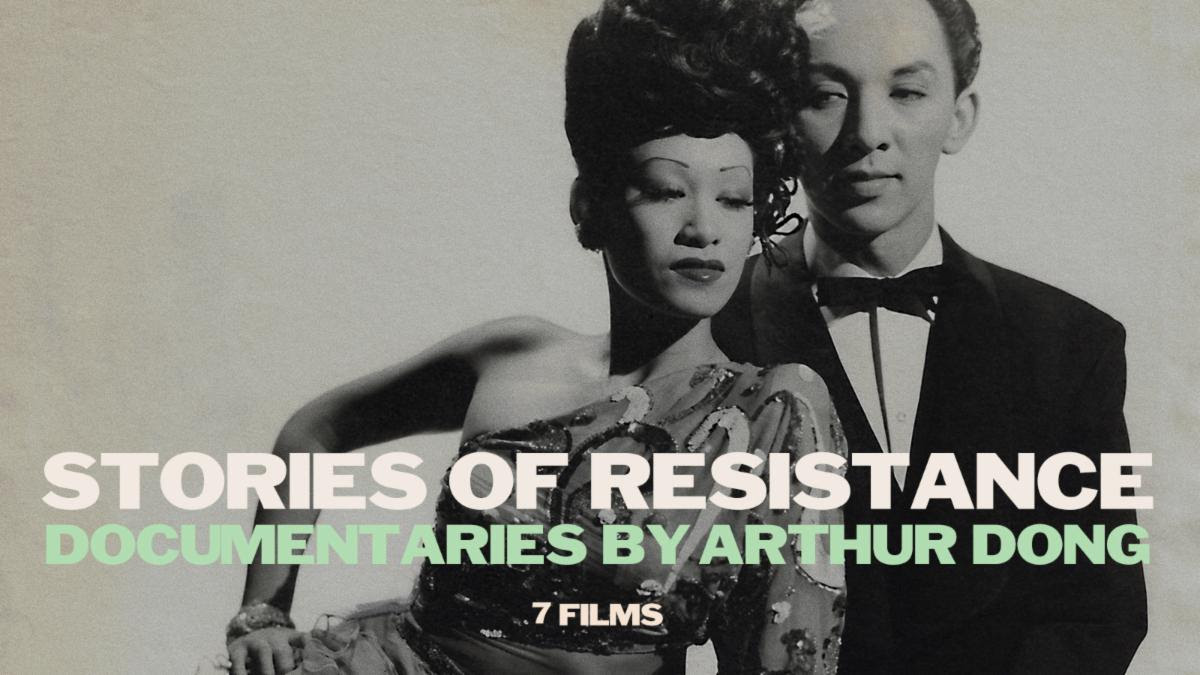 Stories of Resistance: Documentaries by Arthur Dong
Over the course of a career that spans five decades, Oscar-nominated activist documentarian Arthur Dong has established himself as one of American independent cinema's most daring pioneers, bringing powerful untold stories that center queer and Asian American experiences to the screen. Whether exploring the devastating effects of antigay prejudice (Coming Out Under Fire, Licensed to Kill), the complexity and vitality of Asian American culture (Forbidden City, USA; Hollywood Chinese), or the extraordinary life of a survivor of the Cambodian genocide (The Killing Fields of Dr. Haing S. Ngor), Dong approaches each project with a rare rigor and a quietly forceful empathy, braiding personal, historical, and political strands into compelling narratives. Taken together, his body of work serves as a stirring testament to the power of individual resistance and resilience in the face of social oppression.
Sewing Woman, 1982
Forbidden City, USA, 1989
Coming Out Under Fire, 1994
Licensed To Kill, 1997
Family Fundamentals, 2002
Hollywood Chinese, 2007
The Killing Fields of Dr. Haing S. Ngor, 2015
Monday, October 11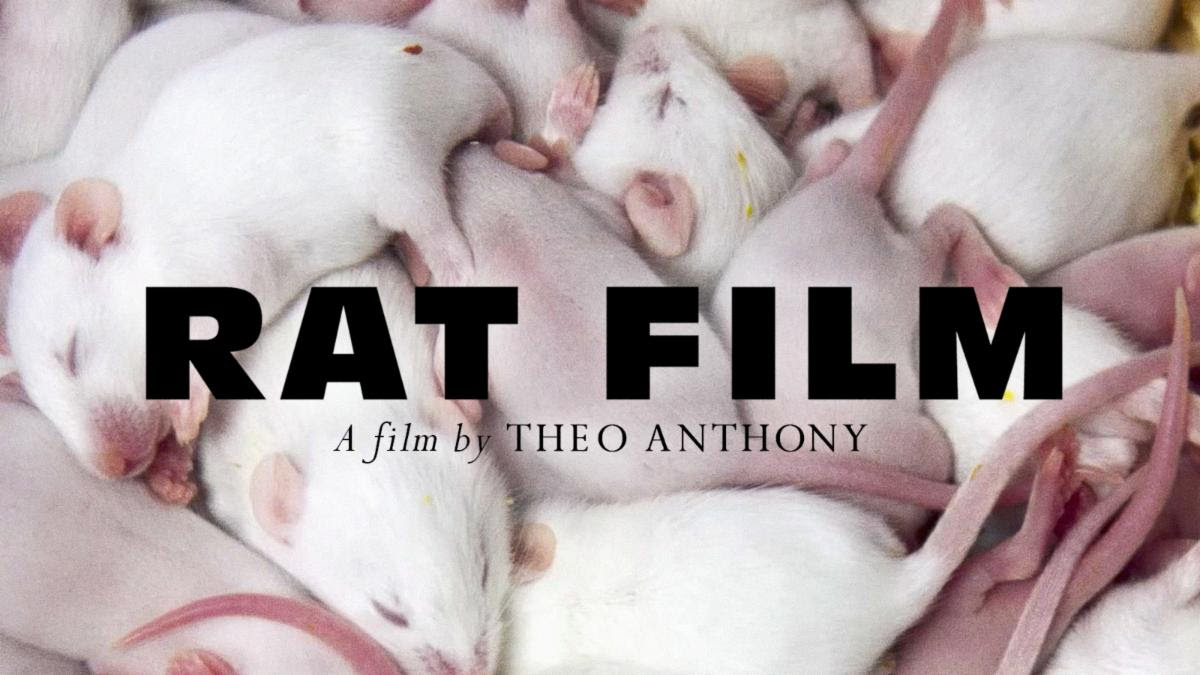 Rat Film
Theo Anthony's dazzling directorial debut blends history, sci-fi, poetry, and portraiture to dissect how racial segregation, redlining, and environmental racism built the unequal, rat-infested Baltimore we see today.
Monday, October 18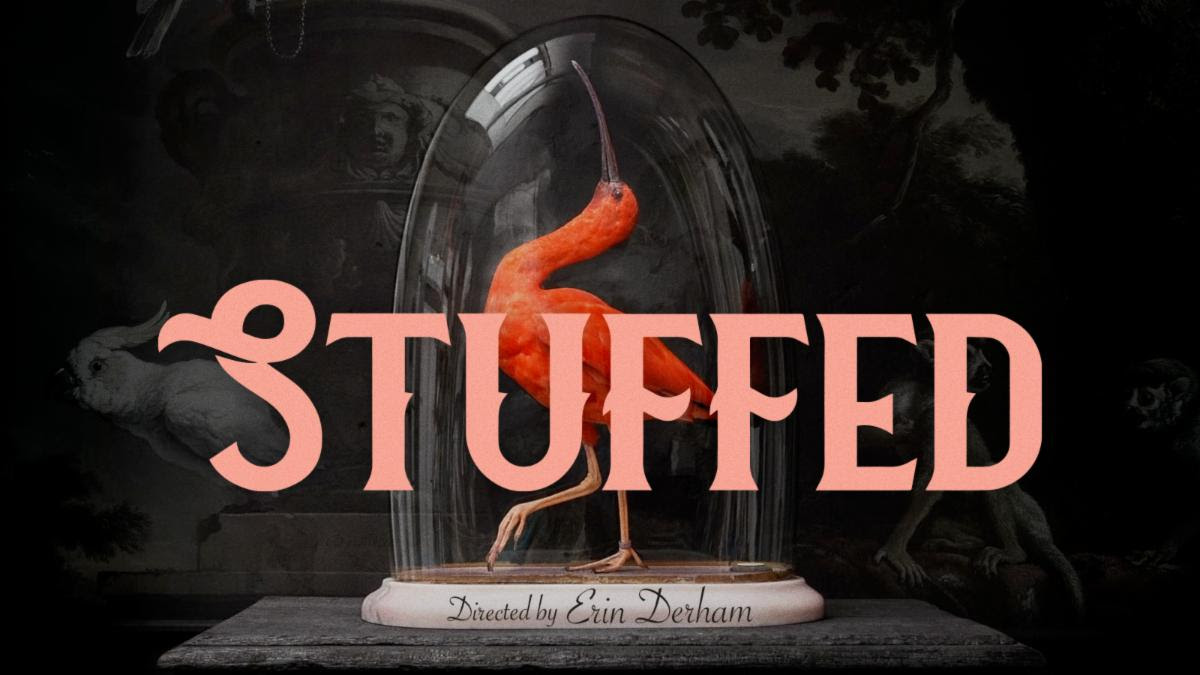 Stuffed
This gorgeously photographed look at the much-misunderstood art and science of taxidermy reveals it to be, paradoxically, full of life.
Monday, October 25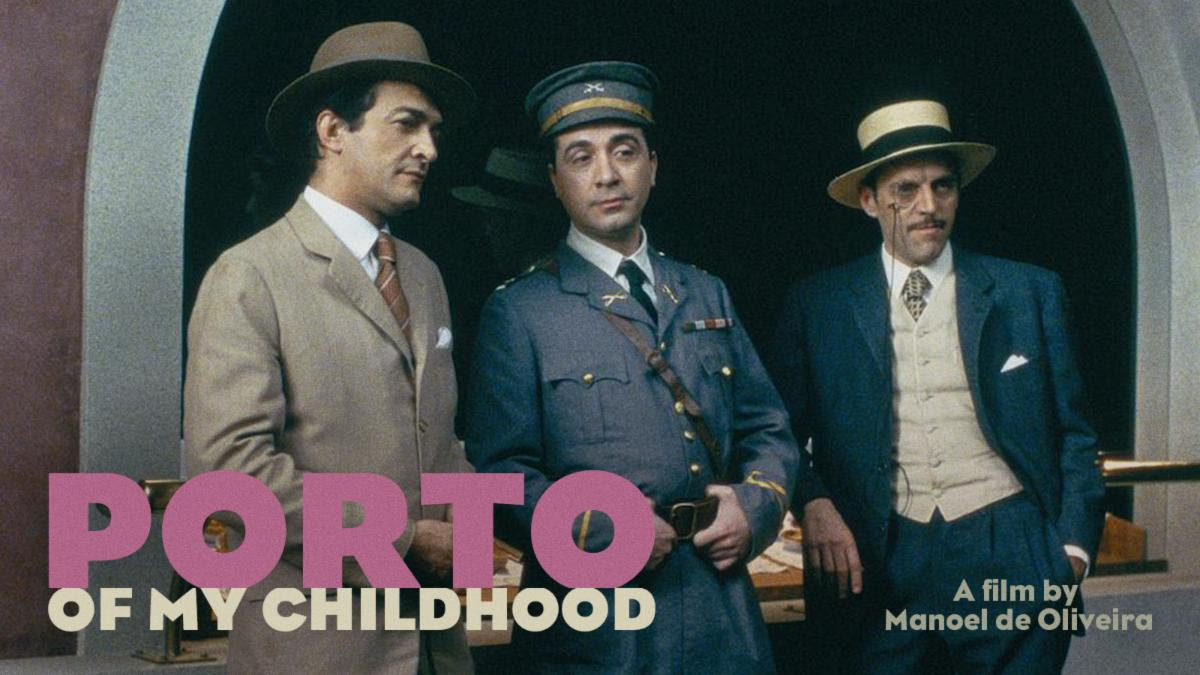 Porto of My Childhood
A ninety-three-year-old Manoel de Oliveira revisits the city of his birth in this collage-like journey through a distant past that echoes into the present.
More documentaries featured in this month's programming:
Let Me Die a Woman, 1977
Streetwise, Martin Bell, 1984
The Salt Mines, Susana Aikin, 1990
The Transformation, Carlos Aparicio and Susana Aikin, 1995
When We Were Kings, Leon Gast, 1996
A Father … A Son … Once Upon a Time in Hollywood, Lee Grant, 2005
Film About a Father Who, Lynne Sachs, 2020
THREE DIMENSIONS
Thursday, October 7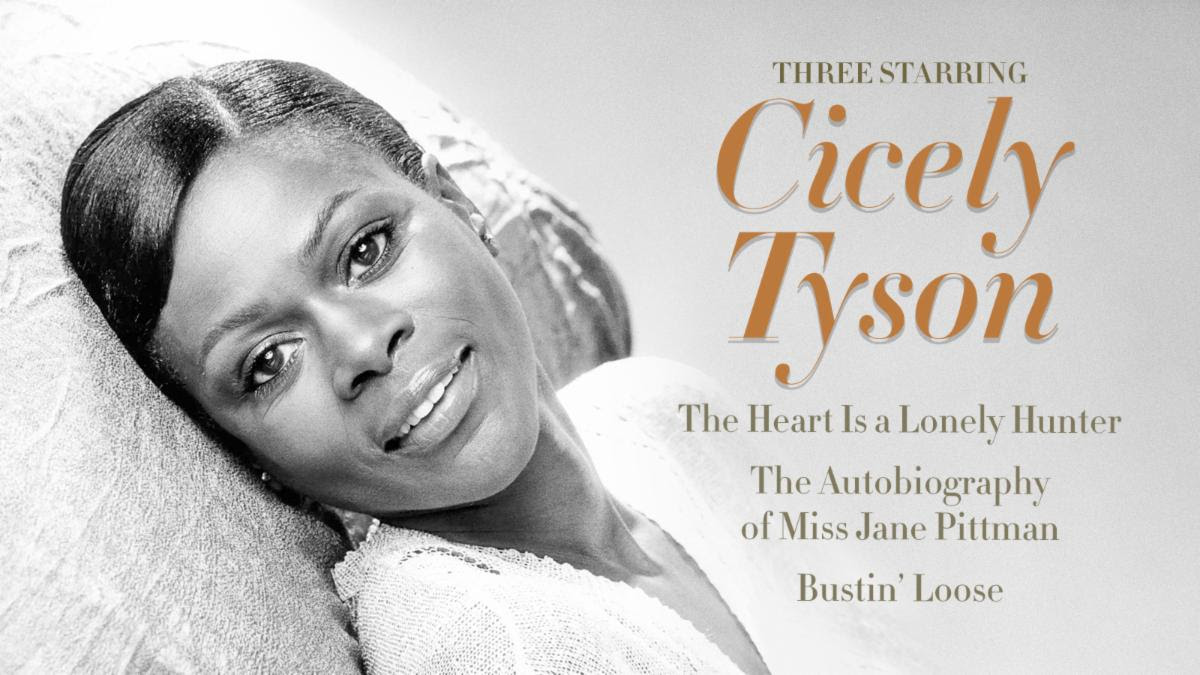 Three Starring Cicely Tyson
Legendary actor Cicely Tyson, who passed away in January at age ninety-six, brought a powerful presence, dignity, and strength to each of her pioneering performances, which were instrumental in advancing the depiction of Black women on-screen. This tribute gathers three of her finest performances: her standout turn as a daughter defying her dying father's wishes in the screen adaptation of Carson McCullers's southern gothic classic The Heart is a Lonely Hunter; award-winning portrayal of a woman whose life spans the era of slavery and the civil rights movement in The Autobiography of Miss Jane Pittman; and heartwarming collaboration with Richard Pryor in the sweetly irreverent comedy Bustin' Loose.
The Heart is a Lonely Hunter, Robert Ellis Miller, 1968
The Autobiography of Miss Jane Pittman, John Korty, 1974
Bustin' Loose, Oz Scott, 1981
Thursday, October 14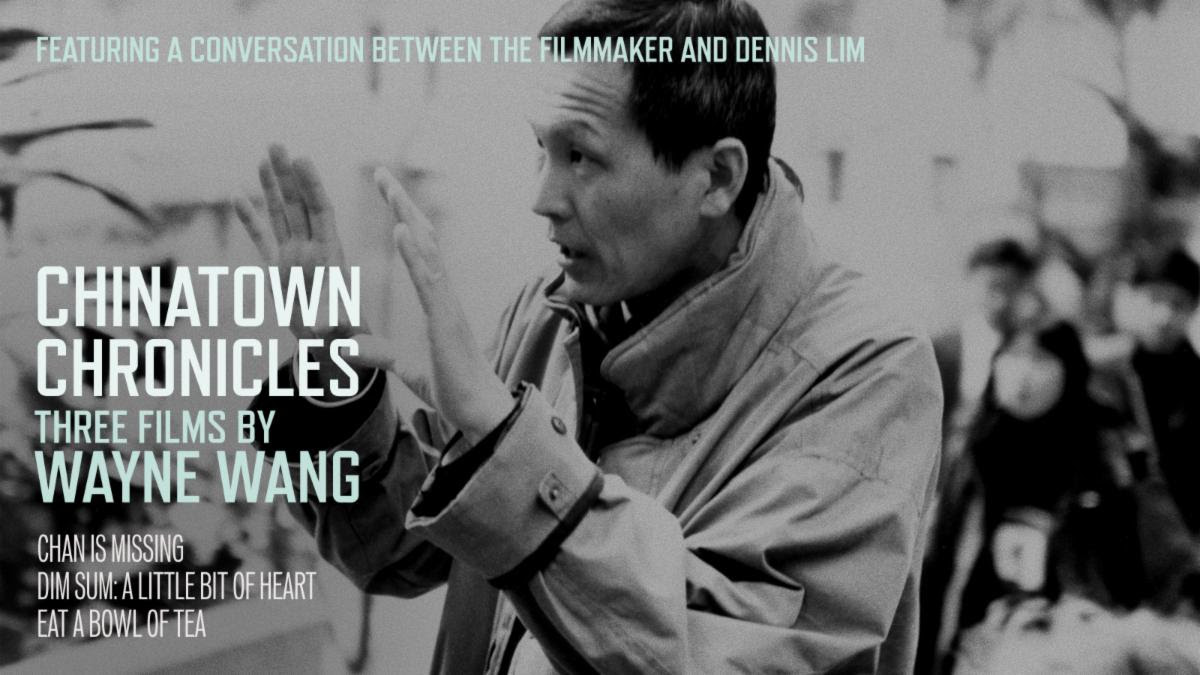 Chinatown Chronicles: Three Films by Wayne Wang
Featuring a new conversation between Wang and critic Dennis Lim
With his 1982 indie breakthrough Chan Is Missing—a noir-inflected comic mystery set in San Francisco's Chinatown—Wayne Wang became the first Asian American director to achieve widespread critical recognition, paving the way for a pioneering and eclectic career that helped introduce Chinese American stories to mainstream cinema. Exploring issues of assimilation, identity, and generational conflict, this trio of playful, insightful films from Wang's extraordinary 1980s output overflow with both tender humor and deep emotion, drawing on influences ranging from the French New Wave and Yasujiro Ozu to old-fashioned Hollywood musicals and romantic comedies in order to capture a wide variety of immigrant experiences.
Chan Is Missing, 1982
Dim Sum: A Little Bit of Heart, 1985
Eat a Bowl of Tea, 1989
Thursday, October 21

Three Scored by Curtis Mayfield
Featuring a new introduction by critic Greg Tate
A prolific singer-songwriter who fused an innovative soul sound with a social consciousness that spoke to Black American struggle and empowerment, Curtis Mayfield also left his unmistakable stamp on a small but memorable handful of films as a composer. In addition to the Blaxploitation classic Super Fly, which features some of the artist's grooviest songs (including the hit "Freddie's Dead"), this Mayfield sampler includes the beloved, Supremes-inspired backstage musical Sparkle and the gritty prison drama Short Eyes, based on the groundbreaking play by Nuyorican writer Miguel Piñero (and featuring Mayfield in a supporting role).
Super Fly, Gordon Parks Jr., 1972
Sparkle, Sam O'Steen, 1976
Short Eyes, Robert M. Young, 1977
CLASSIC HOLLYWOOD
Friday, October 1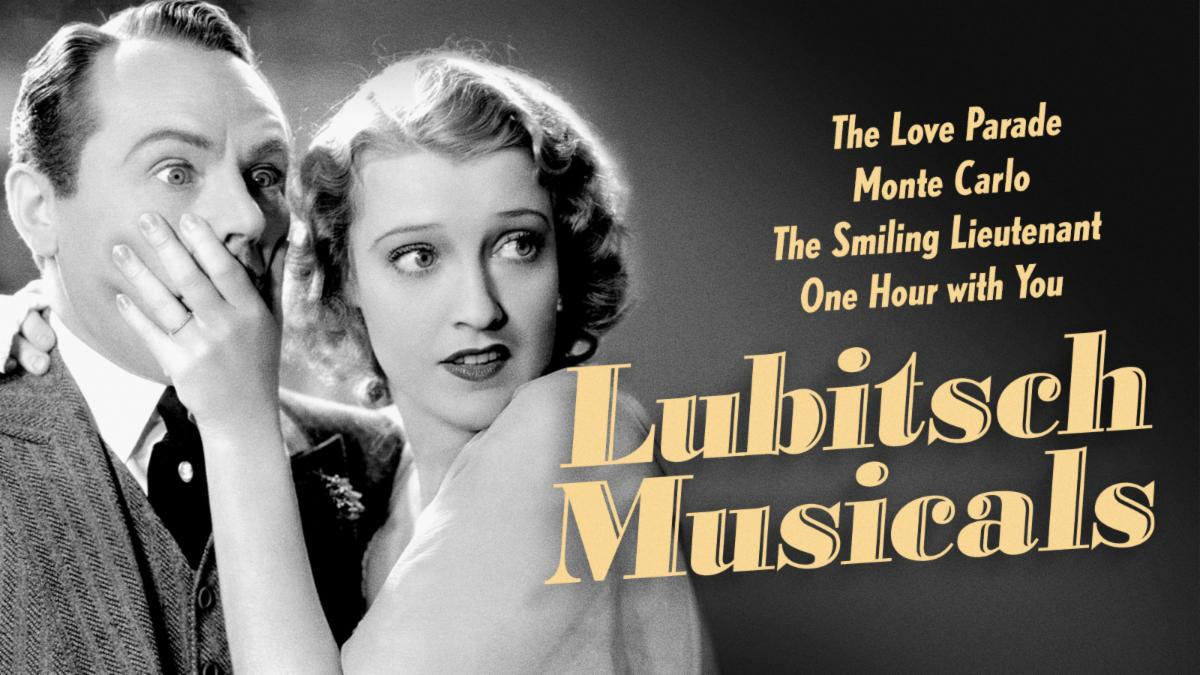 Lubitsch Musicals
Renowned as a silent-film pioneer and the man who refined Hollywood comedy with such masterpieces as Trouble in Paradise, The Shop Around the Corner, and To Be or Not to Be, Ernst Lubitsch also had another claim to fame: he helped invent the modern movie musical. With the advent of sound and audiences clamoring for "talkies," Lubitsch combined his love of European operettas and his mastery of film to create this entirely new genre. These elegant, bawdy films, made before strict enforcement of the Hays morality code, feature some of the greatest stars of early Hollywood (Maurice Chevalier, Jeanette MacDonald, Claudette Colbert, Miriam Hopkins), as well as that elusive style of comedy that would thereafter be known as "the Lubitsch touch."
The Love Parade, 1929
Monte Carlo, 1930
The Smiling Lieutenant, 1931
One Hour with You, 1932
SATURDAY MATINEES
Saturday, October 2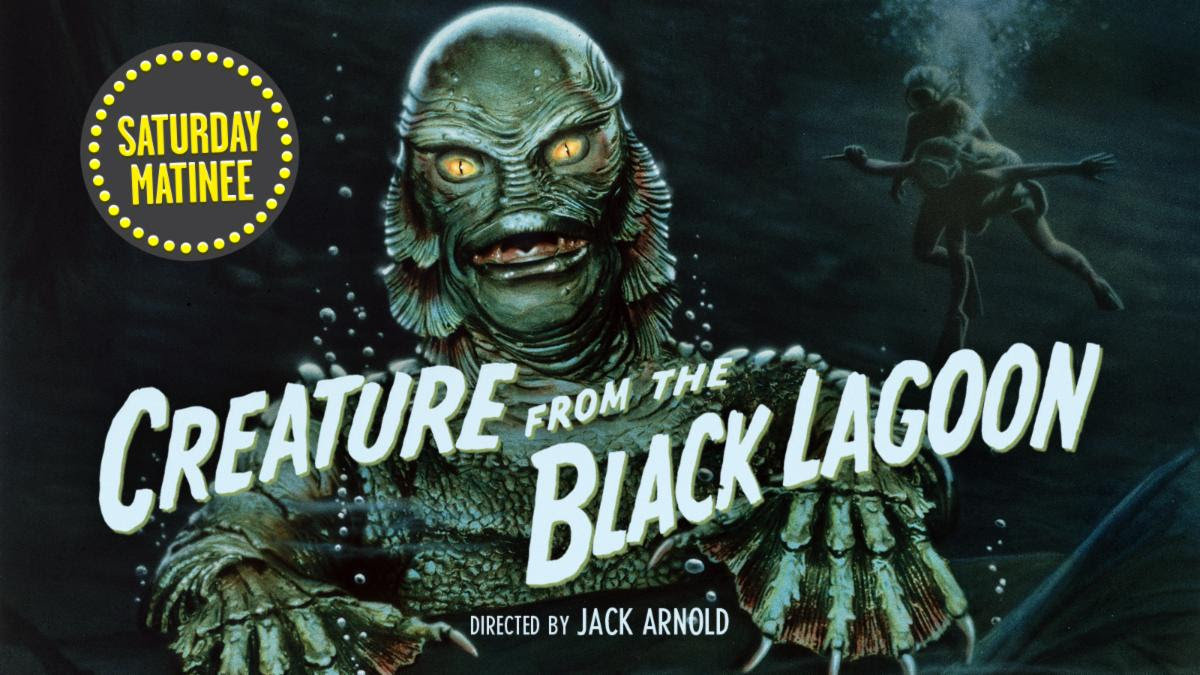 Creature from the Black Lagoon
The amphibious terror known as the Gill-man was launched into pop-culture immortality by this 1950s creature-feature classic.
Saturday, October 9
Robinson Crusoe on Mars
Special-effects wunderkind and genre master Byron Haskin won a place in the hearts of fantasy-film lovers everywhere with this gorgeously designed journey into the unknown.
Saturday, October 16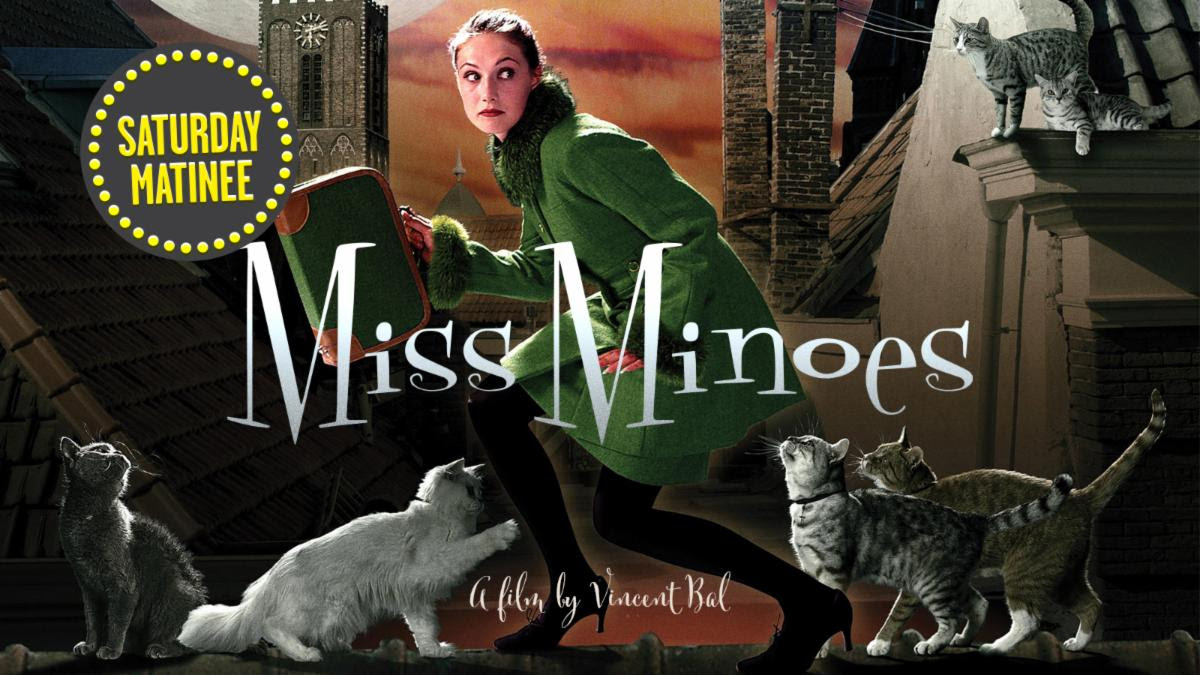 Miss Minoes
This charmingly original Dutch family favorite is catnip for all friends of felines.
Saturday, October 23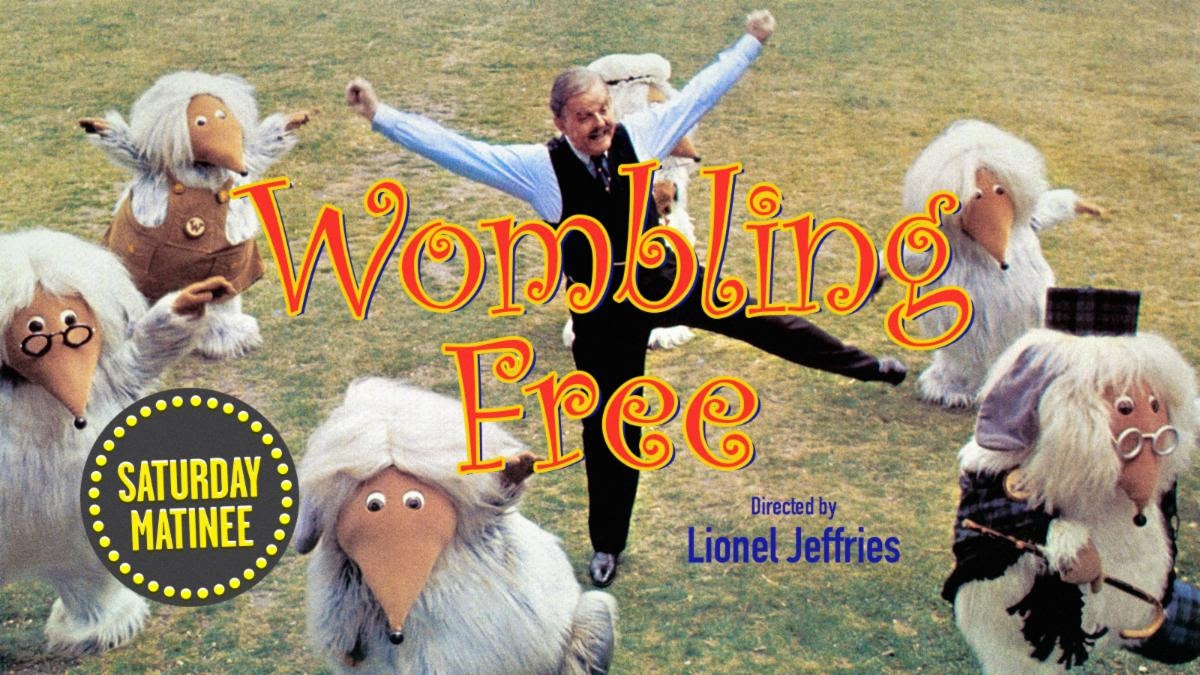 Wombling Free
The furry, potbellied, litter-collecting creatures known as the Wombles made their big-screen debut in this lightly psychedelic cinematic spin-off.
Saturday, October 30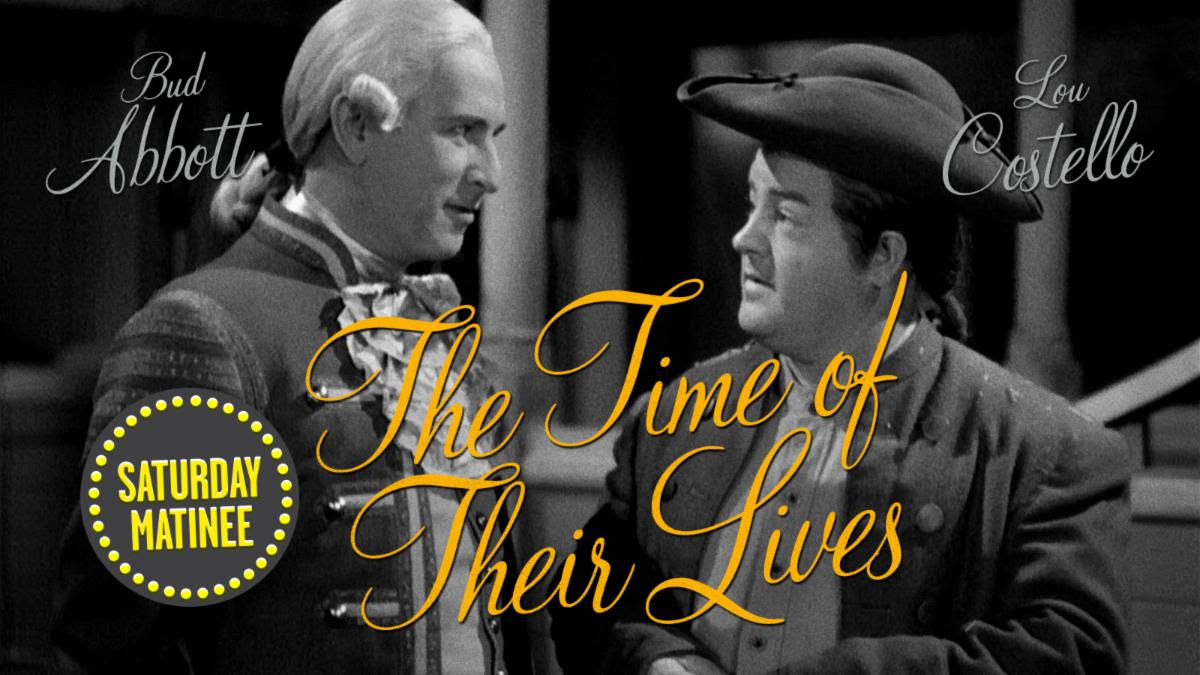 The Time of Their Lives
Comedy greats Abbott and Costello plus prankster ghosts make for a rib-tickling fantasy farce.
SHORT-FILM PROGRAMS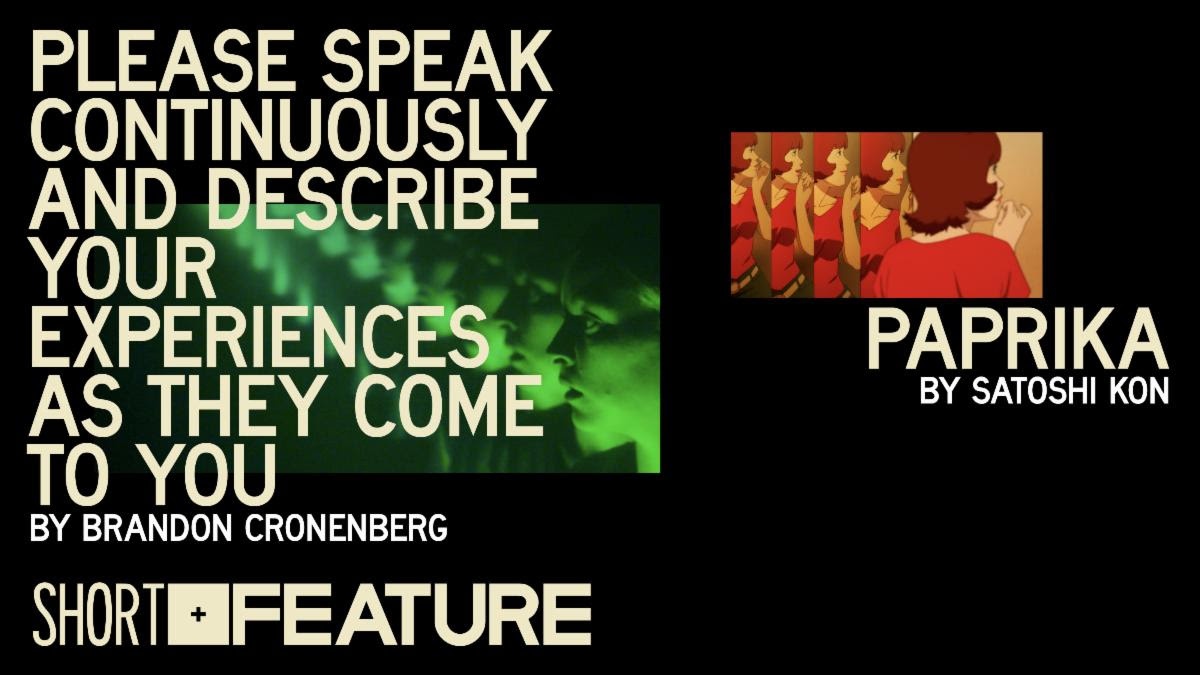 Tuesday, October 5
Lucid Dreams
Please Speak Continuously and Describe Your Experiences as They Come to You and Paprika
Two prodigiously inventive filmmakers imagine what happens when the barrier between dreams and reality breaks down in these sci-fi head trips.
Tuesday, October 12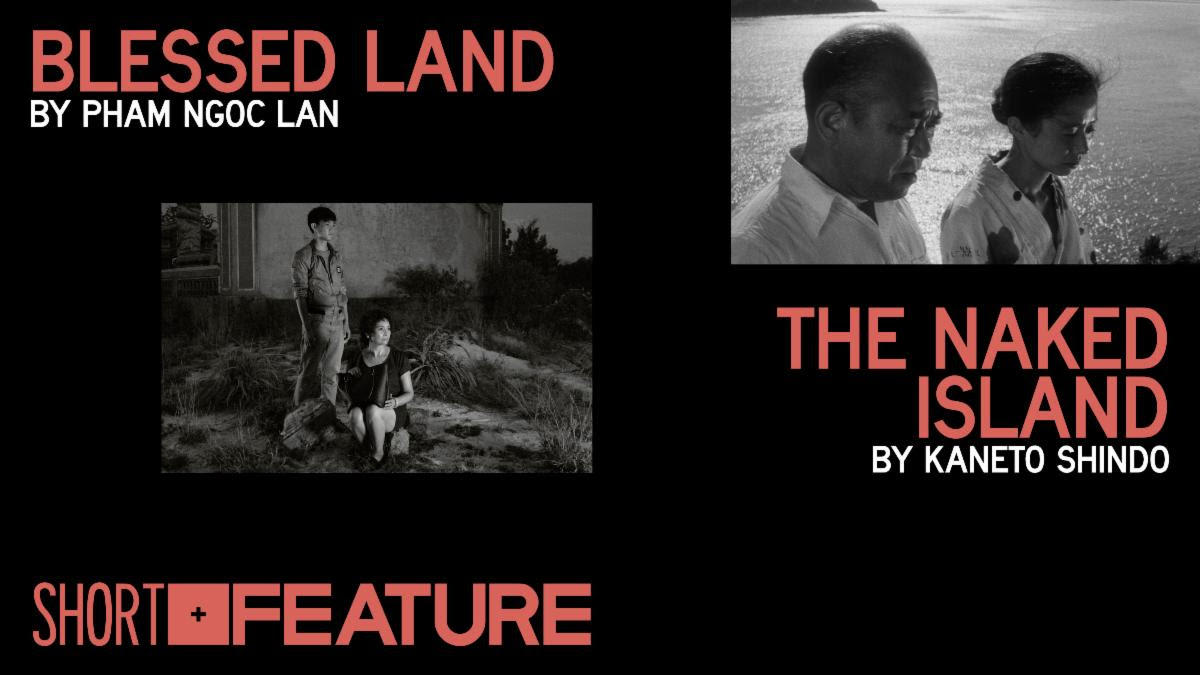 The Present Past
Blessed Land and The Naked Island
History intertwines with the present day in these haunting and hypnotic evocations of worlds seemingly unstuck in time.
Tuesday, October 19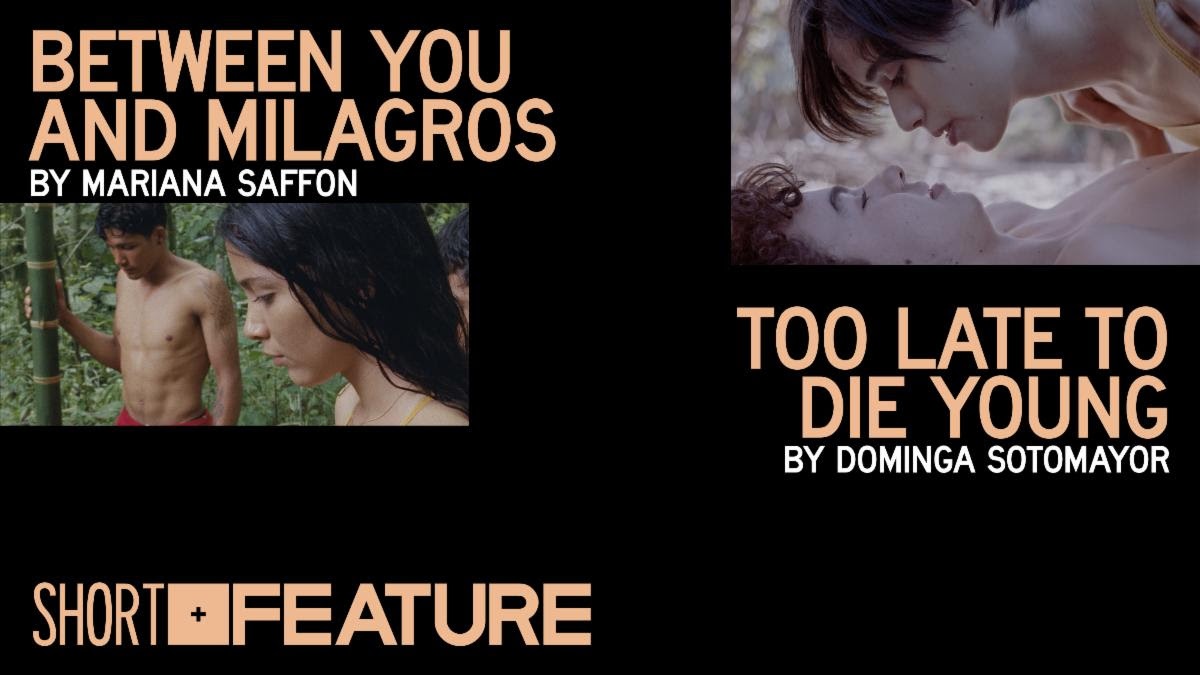 Endings and Awakenings
Between You and Milagros and Too Late to Die Young
The age of innocence comes to an end for two young women in a pair of visually sublime, South American–set teenage reveries.
Tuesday, October 26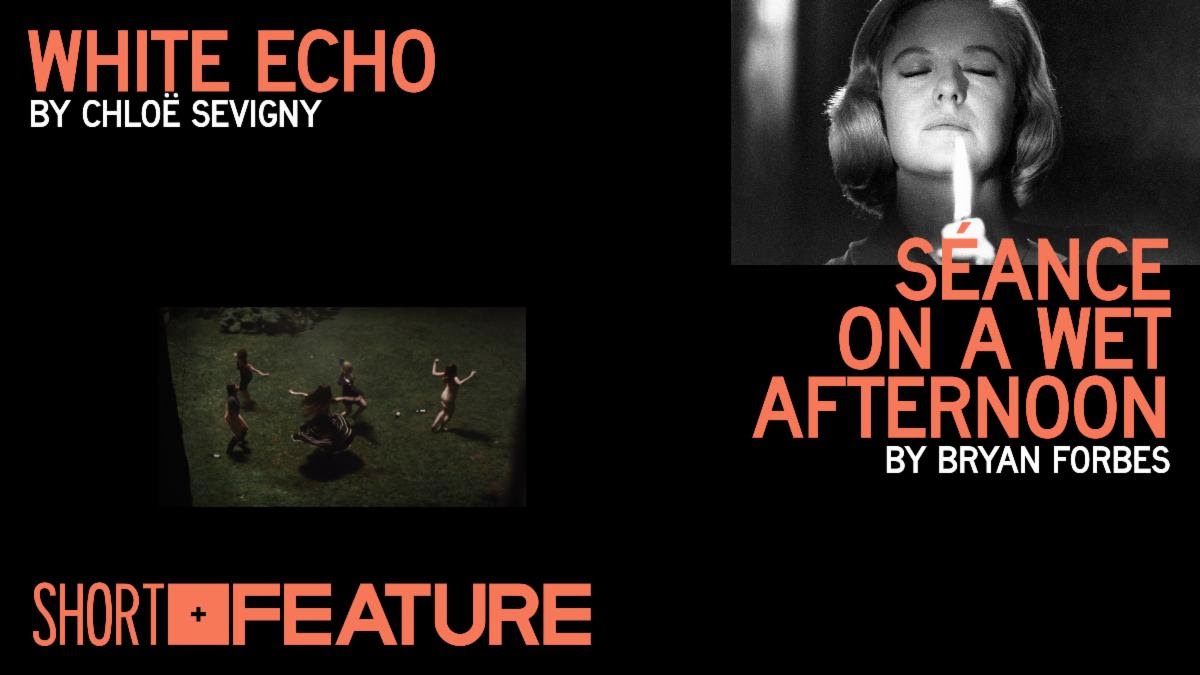 Psychic Connection
White Echo and Séance on a Wet Afternoon
Grab a ouija board, light a candle, and settle in for two spine-tingling exercises in the occult arts.
DOUBLE FEATURES
Friday, October 1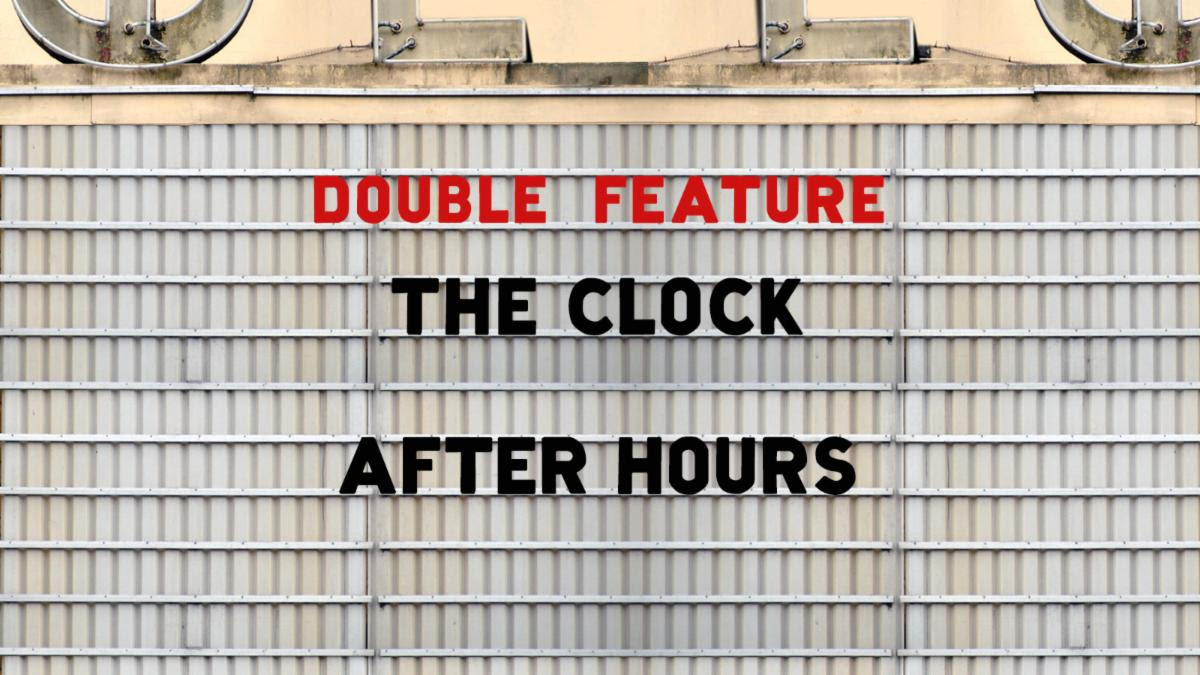 In a New York Minute
The Clock and After Hours
A pair of Manhattan meet-cutes set off all-night odysseys across the city that never sleeps in Vincente Minnelli's magical romance and Martin Scorsese's black-comic urban nightmare.
Friday, October 8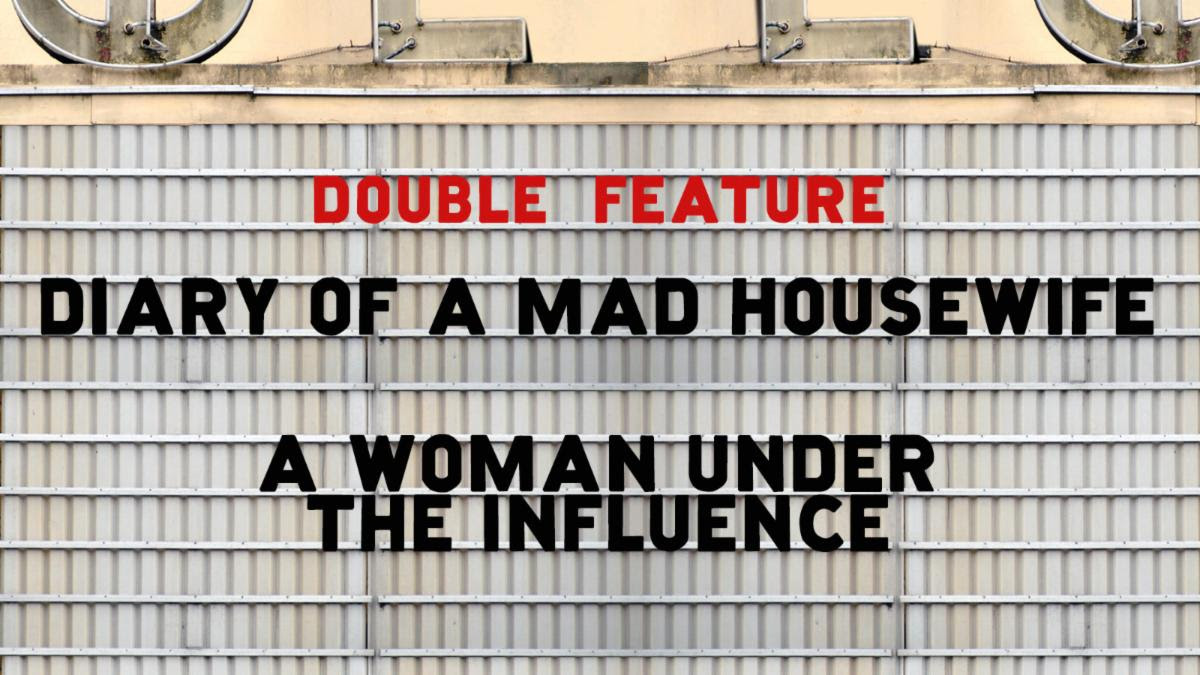 Women on the Verge
Diary of a Mad Housewife and A Woman Under the Influence
Carrie Snodgress and Gena Rowlands deliver unforgettable, Oscar-nominated performances as frustrated 1970s housewives unraveling under the crushing pressures of domesticity.
Friday, October 15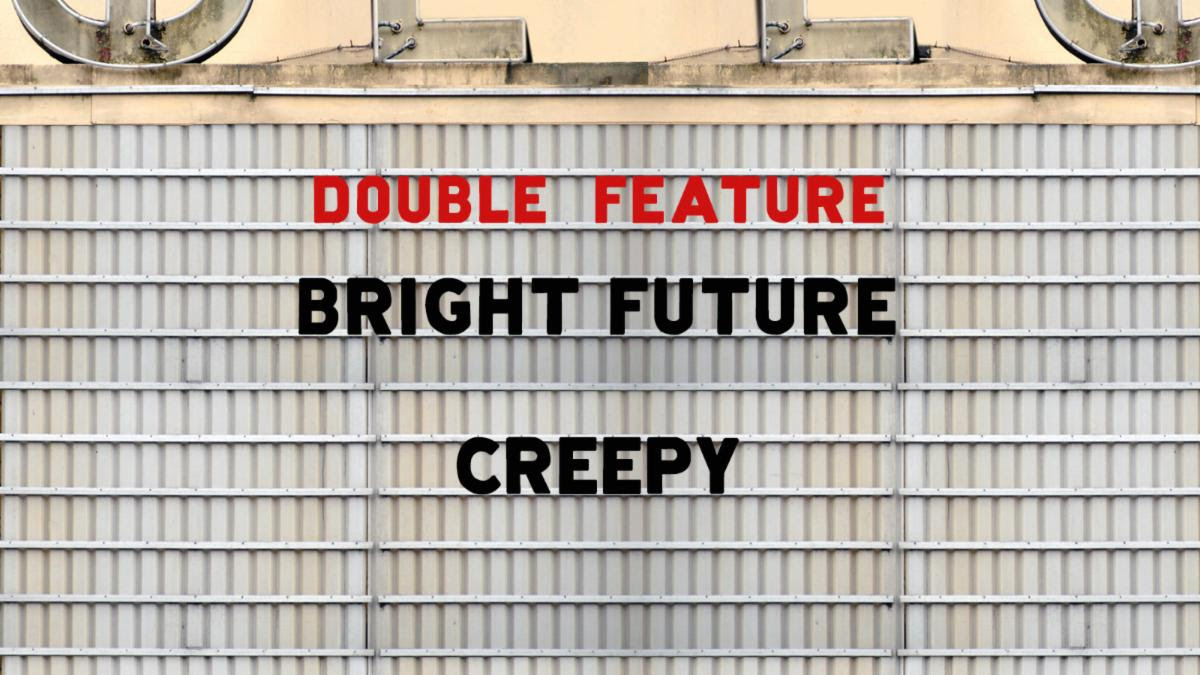 Kiyoshi Kurosawa's Existential Dread
Bright Future and Creepy
A surreally apocalyptic tale of alienated youth and a shocking murder mystery show off the chilling vision of Japan's master of the metaphysical thriller, Kiyoshi Kurosawa.
Friday, October 22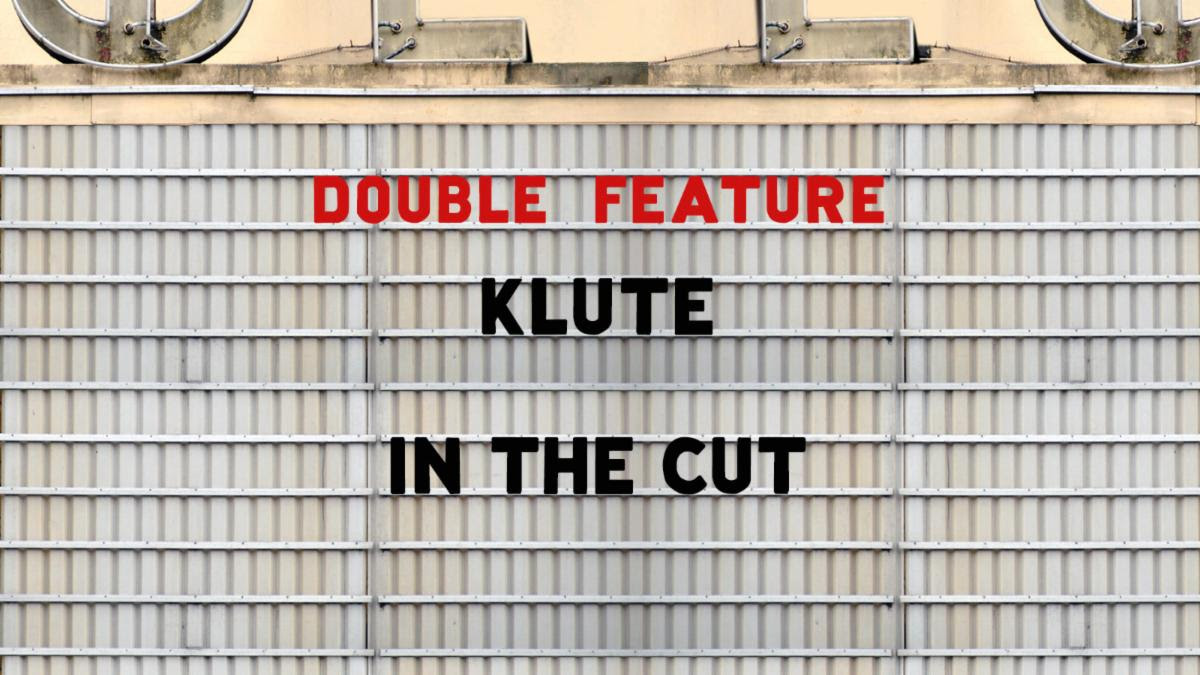 Sleeping with Danger
Klute and In the Cut
Jane Fonda and Meg Ryan deliver two of their finest performances as women drawn into the hunt for a killer in a paranoid classic and a fascinatingly subversive, unsung feminist thriller.
Friday, October 29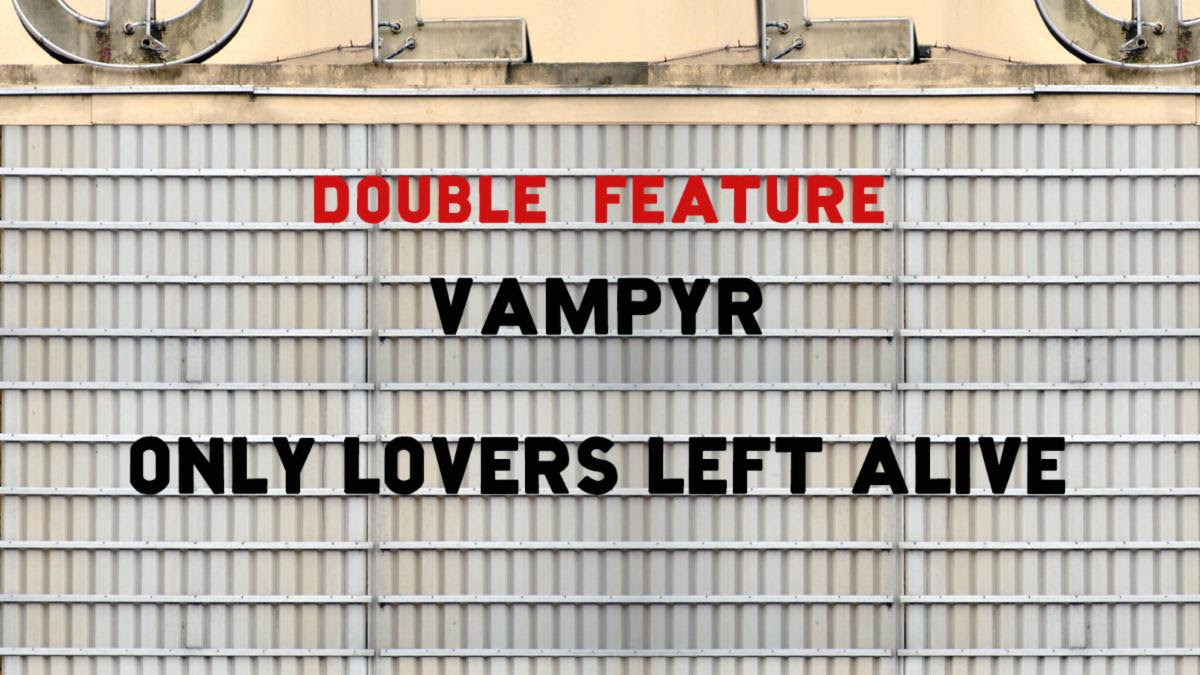 Blood Feasts
Vampyr and Only Lovers Left Alive
Danish master Carl Theodor Dreyer's experimental horror milestone inspires indie existentialist Jim Jarmusch's equally idiosyncratic take on the vampire genre.
Complete list of films premiering on the Criterion Channel this month:
10 Rillington Place, Richard Fleischer, 1971
After Life, Hirokazu Kore-eda, 1998
Angst, Gerald Kargl, 1983
Arsenic and Old Lace, Frank Capra, 1944 *
The Bad and the Beautiful, Vincente Minnelli, 1952
Bad Influence, Curtis Hanson, 1990
Beat Girl, Edmond T. Gréville, 1960
Beautiful Thing, Hettie MacDonald, 1996 *
Between You and Milagros, Mariana Saffon, 2020
The Big Sky, Howard Hawks, 1952
The Black Cat, Edgar G. Ulmer, 1934
Black Christmas, Bob Clark, 1974
Blind Alley, Charles Vidor, 1939
Blood and Black Lace, Mario Bava, 1964
Bride of Frankenstein, James Whale, 1935
Bright Future, Kiyoshi Kurosawa, 2003
The Brotherhood, Martin Ritt, 1968
Bustin' Loose, Oz Scott, 1981
The Anderson Tapes, Sidney Lumet, 1971
The Autobiography of Miss Jane Pittman, John Korty, 1974
Champion, Mark Robson, 1949
Chan Is Missing, Wayne Wang, 1982
Coffee and Cigarettes, Jim Jarmusch, 2003
Come Back to the 5 & Dime Jimmy Dean, Jimmy Dean, Robert Altman, 1982
The Comedians, Peter Glenville, 1967
Coming Out Under Fire, Arthur Dong, 1994
Creature from the Black Lagoon, Jack Arnold, 1954
Creepy, Kiyoshi Kurosawa, 2016
Cul-de-sac, Roman Polanski, 1966
The Day of the Jackal, Fred Zinnemann, 1973
Deadly Weapons, Doris Wishman, 1974
The Delta, Ira Sachs, 1996
Demon Seed, Donald Cammell, 1977
The Desperate Hours, William Wyler, 1955
Detective Story, William Wyler, 1951
Devil in a Blue Dress, Carl Franklin, 1995
The Devil's Disciple, Guy Hamilton, 1959
Diary of a Mad Housewife, Frank Perry, 1970
Dillinger, ​​John Milius, 1973
Dim Sum: A Little Bit of Heart, Wayne Wang, 1985
Doctor X, ​​Michael Curtiz, 1932
Don't Look Now, Nicolas Roeg, 1973
Double Agent 73, Doris Wishman, 1974
Dracula (Spanish-Language Version), George Melford, 1931
E•pis•to•lar•y: Letter to Jean Vigo, Lynne Sachs, 2021
Eat a Bowl of Tea, Wayne Wang, 1989
Escape from New York, John Carpenter, 1981
Family Fundamentals, Arthur Dong, 2002
A Father … A Son … Once Upon a Time in Hollywood, Lee Grant, 2005
Film About a Father Who, Lynne Sachs, 2020
The Fly, Kurt Neumann, 1958
Forbidden City, USA, Arthur Dong, 1989
From Hell, Albert Hughes and Allen Hughes, 2001
From Here to Eternity, Fred Zinnemann, 1953
Girl Is Presence, Lynne Sachs and Anne Lesley Selcer, 2020
The Heart Is a Lonely Hunter, Robert Ellis Miller, 1968
Henry: Portrait of a Serial Killer, John McNaughton, 1986
Hollywood Chinese, Arthur Dong, 2007
I Walk Alone, Byron Haskin, 1947
In Cold Blood, Richard Brooks, 1967
Indecent Desires, Doris Wishman, 1968
Inside, Julien Maury and Alexandre Bustillo, 2007 *
The Invisible Man, James Whale, 1933
Is Paris Burning?, René Clément, 1966
Island of Lost Souls, Erle C. Kenton, 1932
Jennifer's Body, Karyn Kusama, 2009
Kagemusha, Akira Kurosawa, 1980
The Killing Fields of Dr. Haing S. Ngor, Arthur Dong, 2015
Klute, Alan J. Pakula, 1971
The Last Happy Day, Lynne Sachs, 2009
Last Train from Gun Hill, John Sturges, 1959
Let Him Have It, Peter Medak, 1991
Let Me Die a Woman, ​​Doris Wishman, 1977
A Letter to Three Wives, Joseph L. Mankiewicz, 1949
Licensed to Kill, Arthur Dong, 1997
Lonely Are the Brave, David Miller, 1962
The Love Parade, Ernst Lubitsch, 1929 *
Lust for Life, Vincente Minnelli, 1956
Man on a Swing, Frank Perry, 1974
Maya at 24, Lynne Sachs, 2021
Miss Minoes, Vincent Bal, 2011
Monte Carlo, Ernst Lubitsch, 1930
The Mummy, Karl Freund, 1932
The Naughty Nineties, Jean Yarbrough, 1945
Nude on the Moon, Doris Wishman and Raymond Phelan, 1961
Office Killer, Cindy Sherman, 1997 *
One Hour with You, Ernst Lubitsch, 1932
Only Lovers Left Alive, Jim Jarmusch, 2013 *
Out of the Past, Jacques Tourneur, 1947
Park Row, Samuel Fuller, 1952
Please Speak Continuously and Describe Your Experiences as They Come to You, Brandon Cronenberg, 2019
Polytechnique, Denis Villeneuve, 2009 *
Porto of My Childhood, Manoel de Oliveira, 2001
Posse, Kirk Douglas, 1975
Private Property, Leslie Stevens, 1960
A Raisin in the Sun, Daniel Petrie, 1961
Rat Film, Theo Anthony, 2016
The Raven, Louis Friedlander, 1935
Reversal of Fortune, Barbet Schroeder, 1990
Robinson Crusoe on Mars, Byron Haskin, 1964
Sewing Woman, Arthur Dong, 1982
Short Eyes, Robert M. Young, 1977
The Smiling Lieutenant, Ernst Lubitsch, 1931
Smoke, Wayne Wang, 1995 *
Sparkle, Sam O'Steen, 1976
The Strange Love of Martha Ivers, Lewis Milestone, 1946
Stuffed, Erin Derham, 2019
Them, David Moreau and Xavier Palud, 2006
There Was a Crooked Man … , Joseph L. Mankiewicz, 1970
The Time of Their Lives, Charles Barton, 1946
To Die For, Gus Van Sant, 1995
To Sleep with Anger, Charles Burnett, 1990
The Treasure of the Sierra Madre, John Huston, 1948
Try and Get Me!, Cy Endfield, 1950
Two Weeks in Another Town, Vincente Minnelli, 1962
The Valachi Papers, Terence Young, 1972
The Vikings, Richard Fleischer, 1958
The Visitors, Elia Kazan, 1972
The Washing Society, Lizzie Olesker and Lynne Sachs, 2018
The Way West, Andrew V. McLaglen, 1967
When We Were Kings, Leon Gast, 1996
Which Way Is East, Lynne Sachs, 1994
White Echo, Chloë Sevigny, 2019
Wind in Our Hair, Lynne Sachs, 2010
The Wolf Man, George Waggner, 1941
Wombling Free, Lionel Jeffries, 1978
Young Man with a Horn, Michael Curtiz, 1950
Zodiac, David Fincher, 2007
*Available in the U.S. only