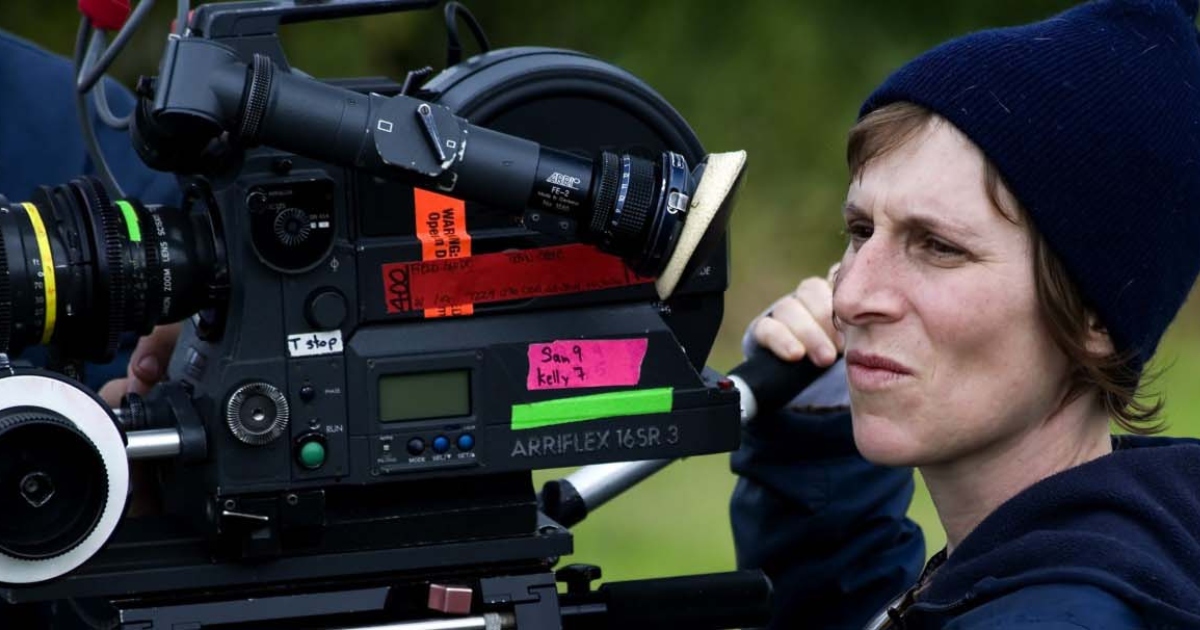 It's summer, so while we here at The CriterionCast love to sit in front of our TV sets watching the latest home video releases or catching up on movies in our local cinemas, getting outside into actual fresh air is also something of a hobby. However, we can't be too far from our love of film, and you're likely in the same boat, so what's a cinephile to do? Well, that's where this list comes into play. Here are five incredible film-related reads to pack with you on your next beach day.
5. Chromatic Modernity (Columbia University Press)
Written by Sarah Street and Joshua Yumibe, Chromatic Modernity: Color, Cinema, And Media Of The 1920's is an interesting experiment in film scholarship. At 276 pages (368 including footnotes and a hefty chunk of color images), Street and Yumibe have crafted a book that's at once an incredibly compelling oral history of the early days of film history and also an astonishingly microscopic rumination on color, cinema and the impact of both on culture following the start of the 1900s. Opening with an introduction that both sets a tone for the book that follows as well as broadly outline the primary ideology of what's to follow, which is to say that film is, to this book's betterment, not the sole focus. Chapters are dedicated to the rise and use of color in fields like advertising and fashion, and in what's both the most clinical and arguably important chapter, the crafting and classifying of color is equally important as what it means for the history of film. However, for those reading this capsule, film is always on this book's mind. Arguably a bit too verbose and less readable than your run of the mill film theory book, Chromatic Modernity is an intensely scholarly work that for anyone interested in a different take on the early stages of film history will amount to one of the year's most rewarding reads.
4. Douglas Sirk, Aesthetic Modernism And The Culture Of Modernity (Edinburgh University Press)
The second of two interdisciplinary, far more scholarly works, Victoria L. Evans' Douglas Sirk, Aesthetic Modernism And The Culture Of Modernity is one of the great works diving deep into the work of an all-time directing icon. At a breezy 208 pages, Evans' treatise on Sirk seems like just another book about a director who has become one frequently sighted by scholars as worthy of a much deeper viewing. However, what makes this worthy of your time and money this summer is that despite being relatively thin and wanting to look at Sirk's films in relation to architecture, modernist art work and so much more, this is both a refreshingly economic book while also being deeply studied and intensely rewarding. Each chapter highlights a different film and aspect of Sirk's direction, be it his painterly eye in Magnificent Obsession and the modernist painting movement it feels in conversation with, or the most enticing sequence which makes up the back third of the book. The entirety of the book's "Part Three" is split among two "Architectural Case Studies," which sees Evans' scholarly and engaging prose come alive while attempting to balance between architecture, mid-century bourgeois suburbia and modernism while talking about films like All That Heaven Allows and Final Chord. It's an essential filmmaker taken with utterly serious as a documenter of a moment in history, and Evans' book never turns away from making those connections. It's a must-read piece of scholarship.
3. Hong Kong Horror Cinema (Edinburgh University Press)
Coming this August to paperback, Hong Kong Horror Cinema is the first book on this list that's a collection of pieces from various sources, all edited wonderfully by Gary Bettinson and Daniel Martin. The first book-length look at Hong Kong horror films in the English language, Hong Kong Horror Cinema is an absolute delight to peruse through. The perfect type of beach-day read, each essay here is rich with context and beautifully written, while allowing for jumping in and jumping out with relative ease. Varying in length but rarely getting more dense than 25-ish pages, HKHC touches on subjects as rich as Hong Kong horror cinema and its exploitation connections (in the top tier Andy Willis essay "From Killer Snakes To Taxi Hunters: Hong Kong Horror In An Exploitation Context) to films as beloved as the Detective Dee films ("Tsui Hark's Detective Dee Films: Police Procedural Colludes With Supernatural-Martial Arts Cinema" by Kenneth Chan), all the while bringing to light broader cultural and political contexts in which to place these films and themes. At just around 240 pages in length, there's plenty to chew on here, with pieces from writers like Raymond Tsang, Felicia Chan and Vivian Lee all writing in captivating prose about everything from politics in horror cinema to the ability for Hong Kong horror cinema to combine horror and comedy with seamless ease. The one two punch of Andrew Grossman and Felicia Chan writing, as the opening of the book's second part, offers up maybe the book's most energetic segment, with their two essays providing incredible insight into the role that comedy has in both the design of Hong Kong horror cinema as well as the performances within the films. It's really a great stretch in a superlative essay collection.
2. ReFocus: The Films Of Kelly Reichardt (Edinburgh University Press)
Coming in in the runner-up slot is the latest in a rather long line of books from Edinburgh University Press, all under the ReFocus banner. A line of books that attempts to go head first into the filmography of any given film director, the line has seen tomes about auteurs like Delmer Daves and Budd Boetticher, and this may be the most exciting on yet. With Kelly Reichardt's upcoming film First Cow in some stage of post-production, she's about to be back on the tips of everyone's tongues, and this is a must read for anyone wanting to go deeper into one of modern American cinema's most important careers. A full career retrospective, the book begins, following an introduction of sorts positing Reichardt as one of the hallowed American auteurs, highlighting her brilliant debut film River Of Grass, only to conclude with a compelling and insightful interview with the filmmaker herself. More critical dissertation than a real biography, the film never turns away from personal notes about Reichardt's life, instead positioning each film as part of a career trajectory that sees a director find her voice, break through with that voice and subsequently expand and solidify her position in the world of film. Structured wonderfully and in a way that makes the chronological flow feel less rigid and more natural, The Films Of Kelly Reichardt is a thrilling and deeply important (and incredibly easy to read and fly right on through) meditation on a filmmaker whose import will be felt for years and generations to come.
1. What Is Japanese Cinema? (Columbia University Press)
What could possibly take the top slot in my first look at the film books of 2019 than one of the great looks at Japanese cinema, full stop. Literally asking the question "what is Japanese cinema?", critic Inuhiko Yomota takes a reflective approach to the history of his home nation's cinema that, clocking in at roughly 250 pages, sounds rightly cursory but is intensely personal, well written and posits many interesting ideas that will lead any and all readers unable to forget about this book for quite some time. Splitting time between the history of Japanese cinema as an artform and as an industry, the book begins by connecting dots from Japanese theater to the rise of silent cinema and early iconic performers, all the way to a cinema that in this new era feels incredibly insular to Yomota. Throughout the book, actually, Yomota's eye seems to be transfixed on Japanese cinema's relationship to the outside world and vice versa, in what is a concise and incredibly readable rumination on the transactional nature of an entire nation's filmmaking history. The book is at its very best when it gets more specific, highlighting specific screen legends and the birth of influential studios like Nikkatsu, digging deep into their roles within the studio system and Japanese filmmaking writ large. Spanning some 115 years and 250 pages, the book is incredibly brisk and feels a bit broad, but despite the wide lens Yomota's eye is shockingly clear and strong, be it the influence of Japanese shinpa on their film history or the role of the West's orientalist appreciation for postwar masterpieces like those from Kurosawa. A masterpiece, this book is.