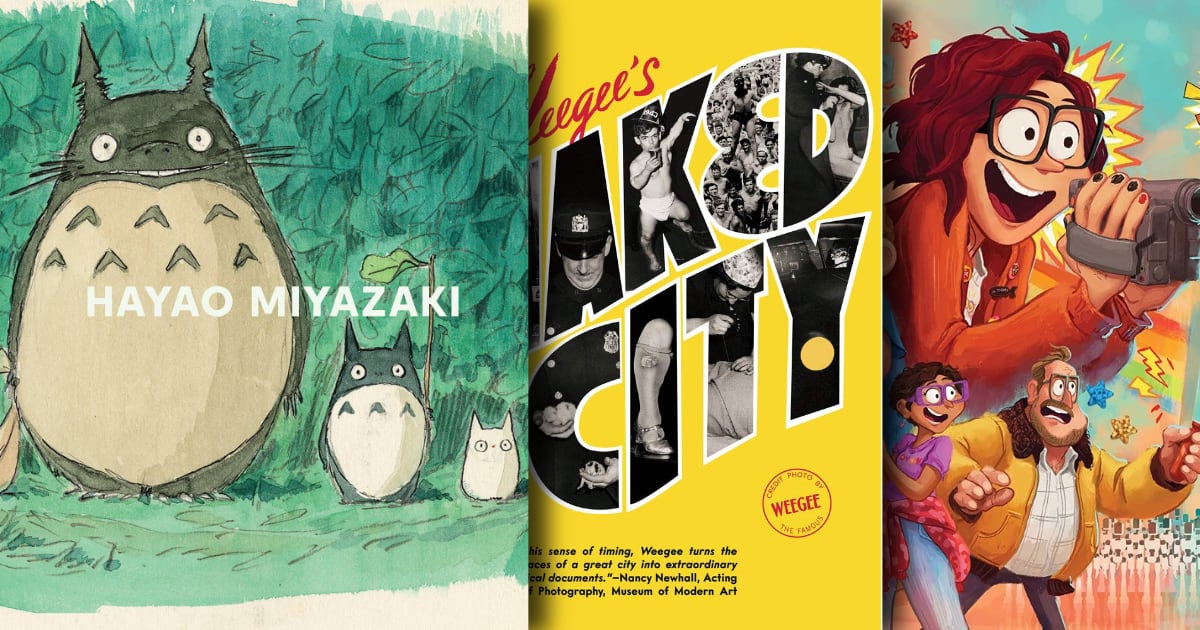 Well, it's about that time of year, isn't it?
With Thanksgiving approaching with wild speed, we here at CriterionCast are here to assist with that panic-inducing time that is Holiday Shopping season. From the books to the box sets, streaming subscriptions to wine subscriptions, here are some of the must-gift items for the film lover in your life.
Books
Now "revised and expanded," Eddie Muller's legendary tome looking at the history of film noir has been released via TCM and Running Press books. This new edition reprints the original, groundbreaking work and brings in new chapters and restored photographs to further add depth and historical context to one of the most influential and important film books of its generation.

Also from TCM and Running Press comes this book from RIchard Barrios, looking at this history of one of the great movie musicals ever made. A gorgeous, richly written portrait of the beloved film, this book features brilliantly restored photographs and inside stories about the production of the iconic picture. Scoop and read before the Spielberg remake arrives in theaters this holiday.

From the Academy Museum and Delmonico Books comes this essential read for any and all animation fans. An essential deep dive into the works of the master animation director, Hayao Miyazaki is a mammoth, career-spanning text that features original production materials from throughout the Ghibli-founder's career, pairing these incredible documents with original texts from people like Pixar director Pete Docter. Sketches, storyboards and character designs fill these pages, giving readers an inside look into what has become one of the most important film careers of all time.

Not a film book directly, Weegee's Naked City is one to keep an eye out for film fans, if only due to its connection to the above mentioned book on film noir. Originally published to rave notes in 1945, this collection of photographs from former NYC press photographer Weegee (aka Arthur Fellig) ooze the dark, dimly-lit aesthetic that has been made iconic through noir cinema. Photos here abound with class struggle, violence and sex in a way that feels both of a specific moment in time and ultimately made timeless by the cinema inspired by it.

Leaning more into the art world than film specifically, this collection of texts by and about black artists from 1960-1980 is an essential read in this moment in time. A bit headier than any of the books so far mentioned, this collection of pieces is a massive, expertly edited collection of pieces that, despite spanning only two decades, feels much more expansive and encompassing.

Your annual Sony Pictures Animation art book, this time for their 2021 release The Mitchells Vs. The Machines. Very few animation studios do these books better than SPA, and this is no different, featuring an indescribable trove of animation flotsam and jetsam from the production of the film. Catnip for the younger set.

I'd mention this book regardless because Cartier-Bresson is one of the great artists of the last century-plus, but what makes it worth including here is a brilliant piece included here from filmmaker Wim Wenders. The filmmaker goes deep on

Space Fantasies 1:1
Another book that's tangentially film related, this brazenly beautiful (and wildly expensive) art book takes a look not at sci-fi cinema, but toys born out of the first burst of science fiction popularity. From the R.F. Collection, this book collects 146 toys and reprints them in their actual size, boxes and all, attempting to breathe new life into a specific moment in space race popularity. Few art books are this engrossing, this beautifully edited/structured.
Now onto some scholarly stuff. This book from Columbia University Press and writer Enzo Traverso takes a look at various movements in the history of Marxist art, contextualizing it around history, memory and more specifically the brand of melancholy that seems synonymous with the Marxist movement. Film fans will be tuned in to the discussions specifically around Eisenstein and even more so Pontecorvo. Dense, but often thrilling, piece of scholarship.

Also from Columbia and likely the most popular read among the books listed here, this deep dive into the history of Postwar New York cinema is a thrillingly paced read, taking the scholarly headiness of your typical Columbia-backed book and this time pairing it with a palpable energy that feels very much influenced by its subject. At over 500 pages, the book isn't short on stories or deep dives into films, and with focuses on Kubrick and Kazan, will surely draw many eyes when gift hunting.

From writer D.A. Miller, this book is maybe the most CriterionCast book to have ever been made. Diving head first into the history of various films "from art house to DVD," Miller's book collects thirteen essays about various films Miller watched originally in theaters in the 60s and 70s, only to then catch them in pristine quality on streaming and DVD decades later. For those who think far too much about what streaming and technological advances mean for film restoration and cinephilia, this is far and away the must-own book of the season.

Joseph McBride-penned biography on the legendary Billy Wilder. Need any more words be said?

Translated by Claudia Gorbman, this Michel Chion-penned dive into the history of music in film that spans 1895-2020 is a beautifully dense yet briskly paced glimpse at the various sonic evolutions made throughout film history. It's a fascinating, propulsive read that never feels redundant, taking each new chapter and spinning expectations on their head. Must-read for film fans with a specific ear for film music.

From writer Rochona Majumdar comes this decidedly anti-colonialist read about the history of Indian cinema, with a specific eye towards post-independence India and the house of cards its democracy is built on. Highlight of the book is whenever Majumdar waxes philosophical about Ritwik Ghatak, a filmmaker worthy of much more discussion here stateside.

Now this is the book that you need to keep the keenest of eyes on. From Sternberg Press and editors Annett Busch and Tobias Hering comes this collection of essays looking at the films of Straub-Huillet. A dense, beautifully constructed deep dive into one of the great unsung filmographies in all of cinema, this dense love letter to Straub-Huillet is a fascinating, deeply thoughtful read.

Subscriptions
Gotta say, few things fit my own personal tastes more than classic cinema and great wine. Had the pleasure of trying out the Elvis At The Movies Cabernet Sauvignon and while I'm not a fan of the classic grape varietals (not going into it but I'm more of a Godforsaken Grape kind of wine dork), this pleasantly jammy cab gives way to notes of oak and vanilla, before closing with a light smoke and a full body.

Merchandise
Want to be a film dork and do so publicly at work? Here's the coffee mug that tells everyone not to talk to you about which is better, Vertigo or Citizen Kane, before the mug is empty.
Remains the best, most enjoyable thing ever to be put on the Criterion shop
Personal inclusion, as this is the one thing I wish someone would gift me.
Just the whole shop. Wall to wall bangers, this time literally.