While he may be best known for a film like the Jason Statham starring action film, Safe, director Boaz Yakin has become a relatively interesting filmmaker on that third rung of journeymen filmmakers often fitting most unsung action directors. However, he's not all action, and he's actually crafted himself a quietly interesting canon of motion pictures.
Touching projects ranging from the light comedy Uptown Girls to the all-time great sports film Remember The Titans, Yakin has been relegated to the world of B-grade action films, and that's despite having one of the most interesting debut films to come out of early '90s American cinema.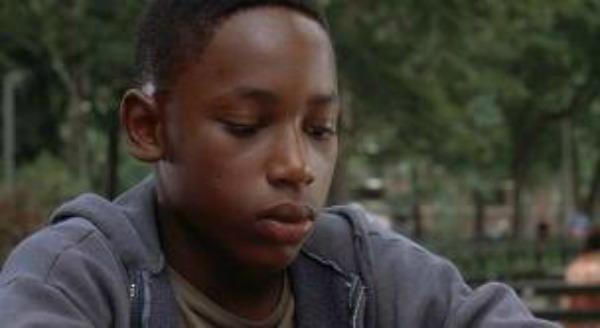 Entitled Fresh, Yakin's debut film is one of the many Miramax films to make a splash on the Sundance circuit, coming out of that festival's '94 slate, winning the Filmmaker's Trophy for Yakin. The film introduces us to a young kid who is running drugs for some dealers/gangsters in his hood. Primarily the go-to runner for a man named Esteban, Michael aka Fresh is from a broken home, finding him not able to (on the record) meet with his father. However, he finds his father every so often to play chess in a park, and also finds through the course of the film the inspiration to try and break him, his mother and his junkie sister out of their current state. Well-received at the time, the film has since become a rarely discussed gem of a drama that is a hell of a find on home video (and thankfully available to stream on Netflix currently).
Sean Nelson stars as our lead, Fresh, and it is his performance that may be the film's most interesting talking point. Also written by Yakin, the film features a seemingly heightened screenplay that feels real, albeit a tad surreal. Similar in language to a film like Spike Lee's recent Red Hook Summer, the film is just as deft in its blend of tones and moods, and with Nelson's performance, just as startlingly percussive. Nelson's performance is far beyond his years, feeling both youthfully intense and yet melancholy and innocent. There are moments of real emotion (particularly a gut punch of a final shot), and yet the stone-faced response Fresh has to the violence found within the world he lives in is truly powerful. In a world where violence amongst youths is still very much rampant and seemingly omnipresent, this film, and particularly Nelson's lead performance, is a masterfully heart wrenching look at power and what that all-important ideal truly means.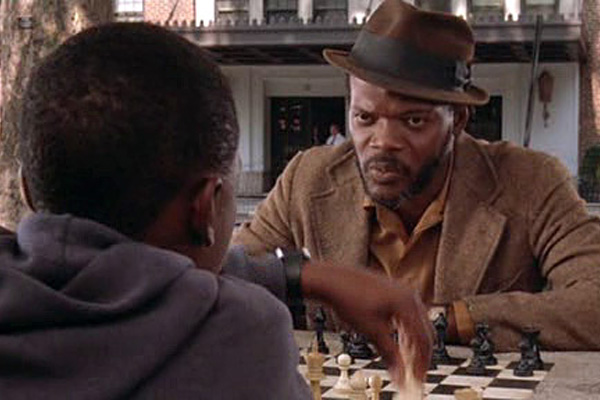 All of the performances here intense, full of punchy (and possibly dated) dialogue and yet completely and utterly authentic and full of life.  Giancarlo Esposito co-stars here as Esteban, the lead dealer in Fresh's part of town, and his performance is just as melancholy as Nelson's turn. However, no performance is as tonally on point as none other than Samuel L. Jackson's turn.  He play's Fresh's father, and while he seems to be nothing more than just a father-like figure the young boy runs into every so often at the park, you feel as though the two do truly love one another, and their relationship feels vital and full of truth. Toss in other performances from the likes of N'Bushe Wright, and while this film looks and feels like a Spike Lee-knock off, they add a vitality to the picture that is only found in the icon's most poignant and powerful pictures.
Yakin, however, proves himself to be one hell of a filmmaker here. Violence only comes in the random moment, strung together by intimate and raw moments of human interaction, but that itself is how violence truly comes. The complete opposite of a film like Safe, the violence here is quick and rarely stylized, instead being shot either directly in the center of the frame in one stroke of brutality or in some cases, completely off screen. Instead, the violence comes in the troubling response that Fresh has to the acts, which is just as devastating as the actual acts being committed. Never sans impact, each moment in this film has its own weight, almost leaving the film to culminate in a final moment that acts as a world-like weight thrust upon the shoulders of each and every viewer. Shot beautifully by Adam Holender (who has been behind films like Midnight Cowboy, his first, all the way to the straight to video Carlito's Way: Rise To Power), the film has a sun-drenched color palette that matches perfectly with the vibrant score from Stuart Copeland of The Police fame.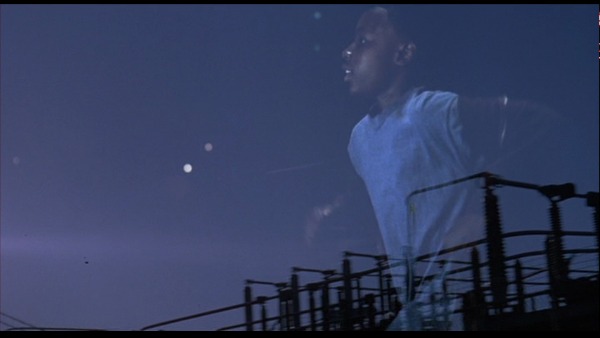 Overall, while the film may feel a tad too heightened for those who find films like those from the aforementioned Spike Lee to be a bit too verbose, Fresh is an emotionally devastating and intense look into power and violence from the point of view of a young kid who seems to have been born into a world where not much else is expected. A coming of age tale coming directly out of arguably the greatest era of American independent film, this is one early '90s drama that needs  more respect and admiration. A relatively easy find on DVD and even Blu-ray, the film, however, is more than deserving of an extensive Criterion release. Not only is the film one from a legendary era of cinema, but the photography is ripe for a brand new restoration, and it fits Criterion's seemingly abundant love for coming of age tales. Toss in a retrospective, a commentary (there is one that was on a previous "Collector's Edition" of the DVD that isn't on the Blu-ray available now) and maybe even some archival making of footage, and you'd have a perfect Criterion release, or at least one able to shine some light back on this unsung gem. And maybe, just maybe, we'll one day see this Yakin return to the big screen. One can only hope.