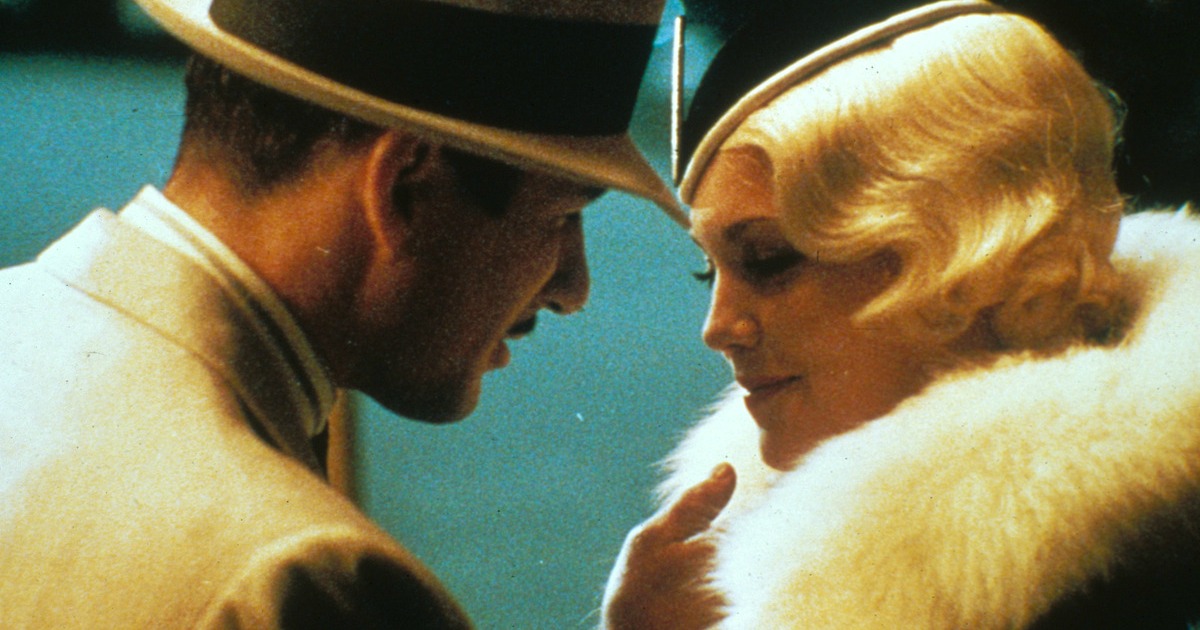 The Godfather. The Godfather Part II. Apocalypse Now. The Conversation. When these are just a few of the films that a person will find when they scroll through your IMDb page, one could only imagine the other masterpieces that came before, and after, this series of pictures. However, when you're Francis Ford Coppola, your masterpieces are as well remembered and lauded as your lesser works are forgotten and swept under the rug.
For every conversation about a smaller gem like Rumble Fish, entire college courses are given for Coppola's Godfather series. Few filmmakers have had as storied a career as Coppola, and yet when the book is finally written about the legendary auteur, it will be one full of insanity inducing masterpieces like Apocalypse Now and films so far ahead of their time (I'm looking at you One From The Heart) that headbutting with studio executives was a staple throughout his canon.
And yet, despite being tossed into debt by various avant garde pictures like the aforementioned Fourth of July-set musical and even being pushed to make a third film in his Godfather series that is as personal as it is dreadfully uneven, Coppola was able to not only keep a clear sense of vision, but craft some of the most lively and energetic boundary pushing pictures of their time.
Take The Cotton Club for example.
---
---
Inspired by James Haskins' photograph book, the film is penned by the team of Coppola and William Kennedy, and is just one of many storied Coppola productions. Re-teaming Coppola with one Mario Puzo (who wrote the novel The Godfather, and would write the original treatment and first draft), Coppola was thrust into the director's chair by producer Robert Evans, only to have his original cut altered in a number of ways. Following the disaster financially that was One From The Heart, Coppola needed the money as screenwriter and director, so his cut was never released. And that's a shame, because as it stands today, it remains one of the filmmakers most underrated, and yet most envelope pushing pieces of work.
Returning Coppola to the world of gangsters and violence, The Cotton Club takes direct inspiration from the aforementioned book pertaining to the legendary jazz club. The film introduces us to a musician by the name of Dixie Dwyer, who does the ultimate taboo. After joining up with a group of mobsters to give a push to his career, he falls in love with the kingpin's, Dutch Schultz's, main squeeze. As we watch him rise through the ranks of not only jazz musicians of his day, but ultimately through the world of Hollywood (Dixie becomes a silent cinema heartthrob), we also meet a dancer close to Dixie, by the name of Sandman Williams. Sandman himself is in the throes of love, as his best gal Lila, a singer at the club, and he see their relationship thrown upside down after the club's management get involved. These dual stories set up the narrative thrust for the picture, a travelogue through a handful of years in the late '20s-early '30s as seen solely behind the doors of The Cotton Club.
---
---
Performance-wise, this film is above reproach. The film itself is led by the pair of Richard Gere (Dixie) and Gregory Hines (Sandman), both of whom are absolutely fantastic. Both actually perform their respective set pieces, which are the film's shining achievements as they are both energetic and, like the best moments of pure cinema, further along the story through sheer physicality. Gere is ostensibly the lead here, and besides being impossible to turn away from (he's at his very peak Richard Gere here), he takes the trite role of a good guy in need of a break caught in the middle of the mob and really gives it a great deal of heart. There is an energy and vitality to his performance that helps elevate this to one of his more engaging and engrossing performances. Hines is underrated in from of the camera, and his relationship with his brother and his love interest is the film's real beating heart. When he's dancing on that stage the film comes to life in a way that the very best Coppola pictures do. The frame bristles with life when he's tap dancing, and it's some of the greatest bits of artistry in all of Coppola's canon.
Diane Lane is of note here as well, a Coppola staple at this point in his career, and while she would go on to be nominated for a Razzie for Worst Supporting Actress, she's quite the opposite. A perfect romantic lead for Gere's Dixie, her performance is really quite engaging, and the rough energy that comes to the screen when she's on it is refreshing and fitting for the picture. Rounding out the cast are the likes of James Remar, Bob Hoskins, Laurence Fishburne, Allen Garfield and even Nicolas Cage and one Tom Waits, making this a rather intriguing collection of on screen talent.
Which is good, because if you're an auteur like Coppola, and working at the clip aesthetically that he is, you'll need the best talent money and studio backing can buy. Drawing a great deal of inspiration from the lavish set work of musical cinema (the film does feel like a kindred spirit, of sorts, to a film like One From The Heart) as well as the smoke-fueled haze that is seen in photographs from the time period shown in the film, film noir is truthfully the film's clearest genre. Noir by way of Douglas Sirk, if you will, but noir nonetheless. There is one sequence in particular, a love sequence between Gere and Lane, that is so steeped in both melodrama and the shadow-driven photography of film noir, it ultimately becomes the film's shining aesthetic moment, a moment that will forever be sketched into a viewer's brain. Also concluding on a note of pure surrealism and aesthetic bombast, the film is both driven by the musical performances which are photographed lyrically and with enough appreciation for the artforms as to give them room to breathe as well as the gangster storyline which is led by the film's noir-in-color photography. Very much a contrast heavy motion picture, it's surreal at moments, brutally violent at another, and yet it feels entirely like the type of picture that Coppola would go on to make after this watershed moment in his career.
---
---
Now, why would one be thinking of this film at this point, as we enter into the summer film season of 2015? Well, not only is the film currently out of print (thank you Netflix, you're DVD selection is still superb), but in a recent interview with Robert Rodriguez for his series on El Rey, The Director's Chair, he spoke at length about not only the film itself, but the fact that it is currently getting a new restoration with his original cut as the restored version. This includes more musical numbers, which are set to look gorgeous in their new format. So who could be behind this? With Criterion releasing The Black Stallion with the Francis Ford Coppola Presents header at the very top of their artwork, bets should be on Criterion. Or at least one would hope. The film's music and the club from which it draws its name and its setting should be featured heavily on any release, with a scholar like Gary Giddins coming to mind as the perfect voice to take us through that history. Coppola would be a welcome voice here as well, both on commentary and in a retrospective, with a star studded cast making for a lengthy look back at this unsung masterpiece. Finally, a video essay on Coppola's relationship to the works of filmmakers like Douglas Sirk would be interesting, as it is something quite apparent and also rarely discussed. Overall this breathtaking look at a hedonistic time period as it comes crashing back to earth is one of Coppola's greatest works, a melancholic gangster film in the guise of a musical, a deeply sad musical in the body of a violent and angry mob feature. Not so much a character study as it is an opera about a time in history, it's more than worth of the Criterion Collection stamp of approval.