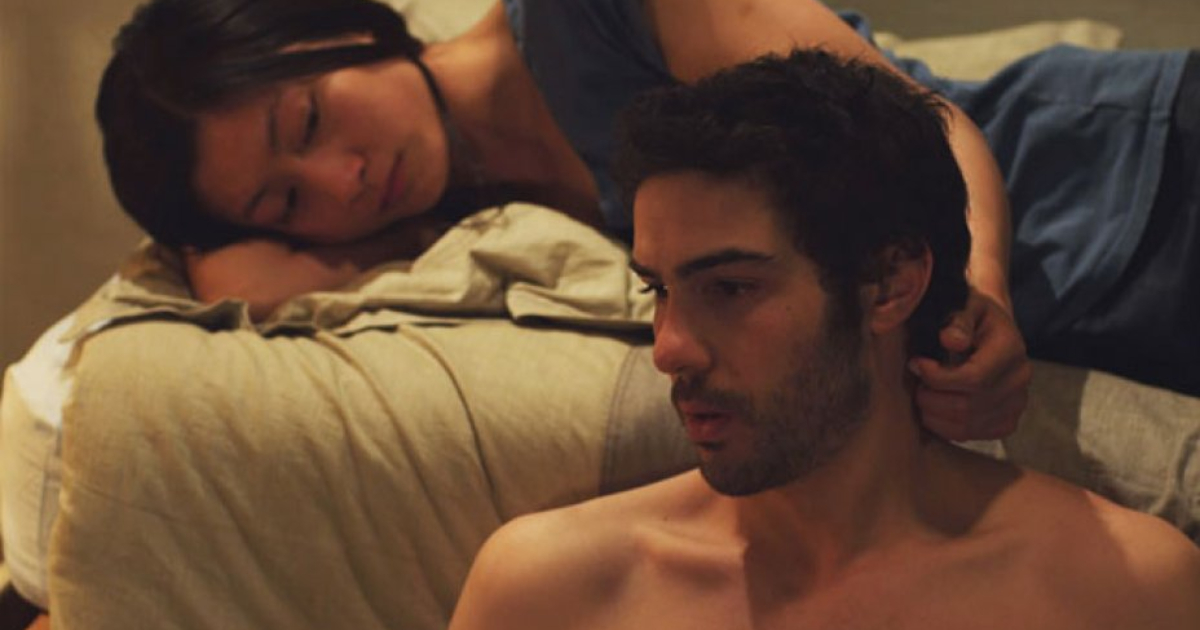 Led by names like Jia Zhangke, Chinese cinema's Sixth Generation is one of great historical import and cultural impact. Sent underground following strict censorship laws implemented in the wake of the Tiananmen Square protests, the greatest of this generation's artists found solace outside the confines of China be it figuratively through multi-national financing or, in the case of underrated malcontent Lou Ye, quite literally.
Now the subject of a month-long retrospective on Mubi, Lou Ye is one of Sixth Generation Chinese cinema's lesser-known auteurs, and yet as seen in the four films highlighted here, few filmmakers looked their nation and its history squarely in the face and rebelled against the powers at be quite like Ye.
Leading the pack here is the currently-available Purple Butterfly. One of Ye's most overtly political films, Butterfly is an early experiment from Ye, seeing the director toying with time and elliptical storytelling through this tale of Japanese-occupied Shanghai during WWII. A brooding film, this story of rebellion and war is spearheaded by a towering performance from Zhang Ziyi. Ziyi stars as a young woman who catches herself falling for a Japanese student only to have her life forever changed when her brother is murdered, sending her into a downward spiral. Opposite her story is one of a Chinese man who sees his own life thrust into turmoil after being mistaken for a resistance fighter, ending with his lover being gunned down in the crossfire.
Next up, and also currently available, is a film for which he earned much acclaim and more importantly a five year ban from filmmaking by the Chinese government. Entitled Summer Palace, this is maybe the single best film of this foursome, a profoundly moving love story that's rough around the edges but tender and deeply affecting. Starring Lei Hao as Yu Hong, the film tells the story of a young woman coming of age while in college, thrust into the middle of a world of sex, politics and revolution. Where Butterfly foregrounded the politics, Palace plays up the inherent melodrama here, leading the film to play as something even more potent. A sexually explicit film, there's a tenderness and a naturalism to each moment that makes this a truly captivating achievement.
Arriving on Mubi on August 18 is Love and Bruises, maybe the most narratively straightforward and also most bleak of this quartet. A harrowing piece of work that doesn't quite come together quite as well as the previous two films, Bruises introduces the viewer to two lovers caught in the middle of a stormy relationship. Hua is a young woman from Beijing and after arriving in Paris sparks a relationship with a young laborer named Matthieu. The relationship almost instantly becomes deeply intense and physical, an affair driven both by pure carnal attraction and self-loathing.
Finally, hitting the service on the 25th of August, Mystery. From 2012, Mystery is a noir-type picture, full of deception and lies. The film tells the story of Lu Jie, a woman whose husband appears to be having an affair with a younger woman. Instantly setting the viewer on edge, the film opens on a violent car crash, only to devolve into a story of infidelity and lust. A revenge thriller that's maybe a bit too cold to amp up the latter, the former is on full display here, Based on a screenplay drawn from "an online diary," Mystery folds numerous lives together into a film that is lyrically paced, naturalistic in its compositions and never shies away from the inherent melodrama of human relationships.
That's where these four films connect. While their plots vary from stories of political rebellion to revenge thriller yarns more at home in classic film noir cinema, each of these four films carries within their DNA a deeply compelling and often unsettling sense of naturalism. Performance wise, Ye is pulling out the very best from names like the above mentioned Zhang to even actors like Tahar Rahim (Love and Bruises), always giving his actors enough space within the screenplay and within each scene to physically embody the emotions they're feeling. Instead of being driven by verbose screenplays, one will find a rare sense of quiet in each of these films, instead allowing each performance to portray various emotions with a wide variety of modulation. Breathing into these films a sense of nuance they'd otherwise lack, this elevates each film above just a simple melodrama.
And this naturalism extends to behind the camera as well. Influenced early on by directors like Wong Kar-Wai (this influence is seen even through Mystery, the last film showing here), other comparisons you'll find will be Olivier Assayas and the Brothers Dardenne, both of whom have made their names in similar types of heightened stories of people caught in crisis. Assayas is particularly seen during some of the sex scenes here, with Ye shooting each in a manner that embraces the physicality of each performer while not shying away from the carnal energy shared between lovers, with his camera only sometimes breaking from their spell as if distracted by something just over their shoulder. There's a shot, for example, in Love and Bruises that sees the director's camera deeply enraptured by a love scene only to become entranced by something out of a window just over the bodies of our lovers. It's a break from the tension of the scene that feels both jarring and yet deeply moving. As for the Dardennes, their social realism is all over these films, particularly the smaller scale ones like the aforementioned Bruises, a social realist picture that turns the fly-on-the-wall camera work seen in a Dardenne film and give it an impressionistic flair. It's a real sight to behold.
All of these films, in their own way, are sights to behold. To see these and more subscribe to Mubi today.