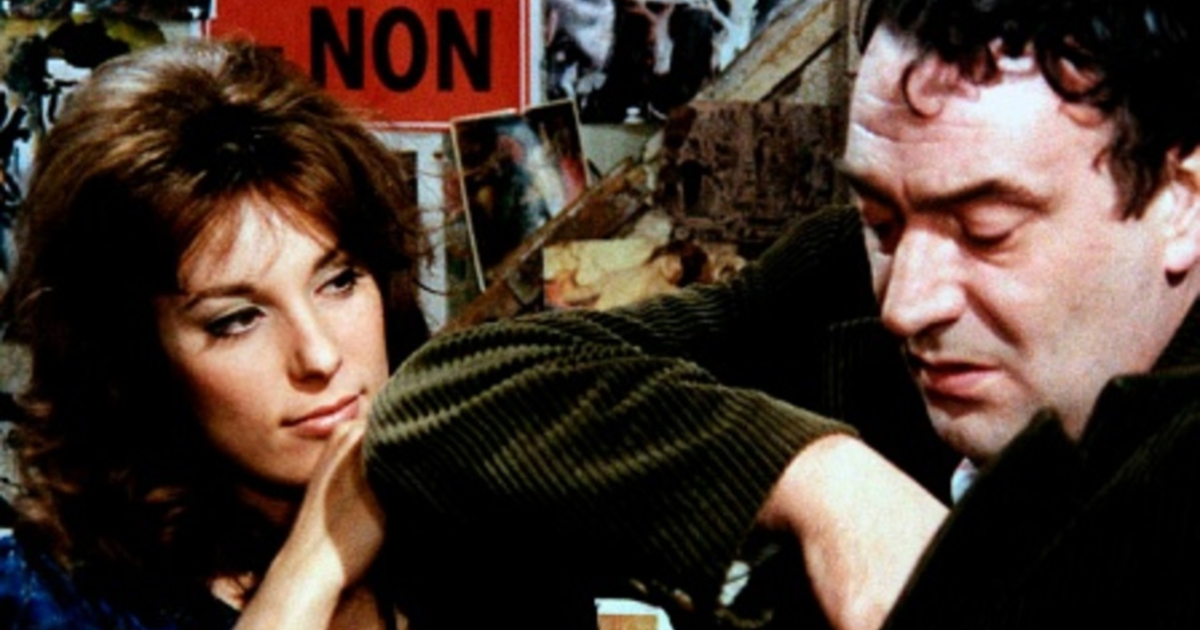 There are overlooked filmmakers, and then there are directors like Nelly Kaplan.
Now receiving her first New York retrospective, the undervalued French auteur is getting the full career revival treatment thanks to The Quad Cinema, and a series of new restorations of her very best pictures.
Born in 1931, Kaplan began her career as partner to the legendary filmmaker Abel Gance, with whom she collaborated on films like Magirama and The Battle of Austerlitz, and ultimately began a romantic affair with as well. Often defined by critics in these terms, Kaplan's films have rarely been screened here on these shores, outside of the occasional feminist film series or ambitious recontextualizing of experimental cinema. A favorite of everyone from Laura Mulvy to Pablo Picasso (who, in describing her A Very Curious Girl, stated that it was "insolence raised to the status of art" and once again became a man defining her career to hesitant critics), Kaplan's films are audacious, hilarious and challenging ruminations on sexual politics that feel as prescient as they ever had.
Spear-heading this series is the aforementioned Curious Girl, which is itself in the midst of its 50th Anniversary. Also known as Dirty Mary, Curious Girl is arguably Kaplan's crowning achievement. The film tells the story of Marie (Bernadette Lafont) who upon being orphaned, challenges the status quo of the world that seemingly abandoned her. By selling her body to those in positions of power, Marie is able to enact some semblance of revenge upon a society that has stripped her of any perceived autonomy. Kaplan has described this character as a "witch who doesn't let herself be burned; she sets fire to the others" and that description couldn't be more apt. An incredibly challenging and often deeply funny sex comedy/revenge drama, Curious Girl has every stylistic trapping of a Kaplan film, from her use of expertly designed frames and a static camera to her ambitious visual humor. It's a genuine tour de force.
A major change of pace, Kaplan would turn back to her former lover Abel Gance (who had rejected her in favor of a wife who called her a "dirty Jewess") for the documentary Abel Gance And His Napolean. Not your typical talking head documentary, the film is a blend of then-new narration and archival materials, attempting to re-narrativize the story of the making of Gance's career-defining epic. At once incredibly loving towards the film and yet also deftly rebellious, the film is a gorgeous rumination on a very specific type of masculinity. The rare Kaplan film that doesn't focus on a woman flipping power dynamics, the very making of the film in a way is that theme made manifest, which makes it a seemingly forgettable but in many ways utterly essential addition to this incredible retrospective.
Yet, there's one film that I'd like to point out as something even more exciting. Made for TV and now showing in a brand new 2K restoration, Velvet Paws is a captivating, incredibly funny farce that's an absolutely definitive Kaplan work. Very much in the mold of a Curious Girl, Paws introduces viewers to two women who happen to be married to the same man. Recently widowed, a woman played by Caroline Sihol discovers that her husband has a second marriage, this time with frequent Kaplan collaborator Bernadette Lafont, who is a gorgeous clairvoyant and criminologist. When the two encounter one another for the first time, things are flipped even more upside down when their husband seemingly comes back from the dead, arriving at Sihol's estate after faking his own death. As the film progresses, the two women enact revenge on the bigamist at every turn, turning Paws into a gorgeously designed, utterly captivating farce of rare proportions. Arguably Kaplan's funniest film, this rarely seen masterpiece is the exact type of hidden gem that makes a retrospective like this essential viewing.
"Wild Things: The Ferocious Films Of Nelly Kaplan" opens Friday, April 12 at the Quad Cinema.