The Soft Skin is François Truffaut's fourth film, coming on the heels of three that would quickly and permanently become landmark classics not only of the French New Wave, but of cinema altogether – The 400 Blows, Shoot the Piano Player, and Jules and Jim. In between those, he wrote the original treatment for Breathless. These were the major years. And yet The Soft Skin maintains a much smaller reputation, one that only got a bit of life back into it with a new print and rerelease in 2011 before fading back in amidst so many other minor Truffaut films on Criterion's Hulu Plus channel (two of which I have discussed previously in this column).
What is it about The Soft Skin, the film with that magnificently suggestive title, that caused such disappointment upon its initial run, and which required nearly fifty years of neglect in order to be finally believed a masterpiece? It was not, incidentally, a major undertaking for Truffaut himself. He was in the midst of getting his first, and ultimately only, English-language feature off the ground – Fahrenheit 451 – and was taking on side projects to keep himself occupied. One was a book-length interview with Alfred Hitchcock. The other was a film that he hoped would be, as relayed by Margarita Landazuri, "a truly modern love story, that takes place in planes, elevators, and has all the harassments of modern life…indecent, completely shameless, rather sad, but very simple." He took as inspiration a newspaper story and his own adulterous lifestyle, partially shared with none other than Françoise Dorléac, who plays the mistress in this film.
---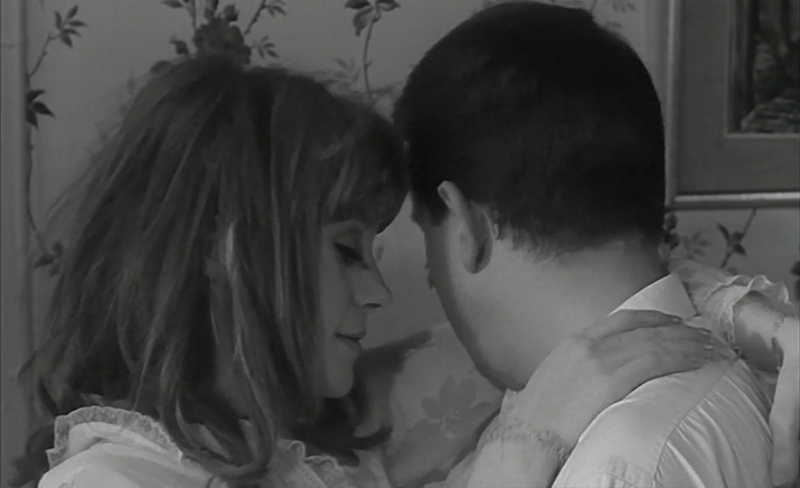 ---
It is perhaps, then, no coincidence that those scenes most banal and observational are its most affecting, those narratively necessary its most discordant and sloppy. Pierre (Jean Desailly) is a magazine editor, author, and lecturer, the kind of figure who could become famous only in his particular time and place. Famous enough to not only be recognized by a flight attendant (Dorléac), but gain the attraction of one as well. A one-night stand turns into an affair. An affair turns complicated, in ways both predictable (finding just the right moment to make a phone call when one's wife is in the other room) and almost Kafkaesque in their blend of comedy and tragedy. The film's centerpiece sequence sees Pierre agree to introduce a film in the French countryside, an engagement he accepted so that he and Nicole might have a more private and explicable opportunity for escape, only to become so wrapped up in the minutia of intellectual society gatherings that he has no time for her at all. It's a brilliant sequence, playing on audience complicity as a more subdued Breaking Bad might, causing us to root for transgression and fear justice.
Where the relative modesty of the stakes craft space for sympathy and comedy, however, they are a little too humble to support the torrent of melodrama that Truffaut eventually unleashes. It's not that infidelity is too "small" a cause for melodrama; it's that Truffaut simply isn't engaging on those scales to that point. He's too engrossed in the details of arranging an affair to dwell much on the affair itself. It's easy enough to see why Pierre takes to Nicole – she's young, sexy, independent, admiring, and a tangible payoff for years of respectability and stability. But the title quickly becomes somewhat ironic. Pierre simply doesn't have it in him to really enjoy an affair outside of the sex. He can't take Nicole anywhere he is known, and he's known nearly everyone. She's a little too bawdy and unrefined anyway. He even seems to subconsciously avoid her, as when his introduction to the film runs so long that even the organizer checks his watch. Maybe he wouldn't acknowledge that he'd rather pursue intellectual interests than more prurient ones, but actions speak louder and all. Desailly's babyish face often lends him the qualities of a schoolboy, overeager at the slightest suggestion of sex, yet dutiful to a fault in his responsibilities, real or perceived.
---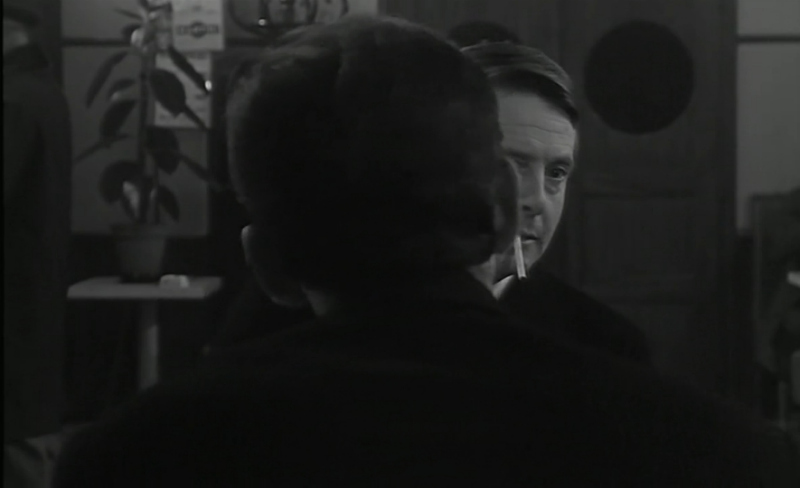 ---
Available in HD, and theoretically derived from Janus Film's recent newly-struck 35mm print, The Soft Skin does not look all that great on Criterion's Hulu Plus channel. I watched part of the film on my laptop, and part on my TV, and in both cases, the image looked muddy during night scenes, soft in day scenes, and just lacking that crispness that you expect from both physical and digital formats. You can forget about grain, certainly. Compression is also heavily applied, and likely accounts for the aforementioned issues. It's not a matter of my system, either; I watched Mouchette via the same method immediately after The Soft Skin, and the difference could be best measured in leagues.
The good news, I suppose, is that, should Criterion decide to release this on Blu-ray, they have loads of room for improvement. It is possible that this streaming version was derived from an older transfer of the film, and, if so, I'm happy we have it available at all, but Raoul Coutard's cinematography deserves better. It is so fine and well-considered, carefully spotlighting certain elements in the frame, never allowing darkness and contrast to overwhelm it, but existing totally in gray areas, that it's crying out for a proper HD transfer. Round that out with some supplements exploring the film's connection to Truffaut's personal life, its place in his career, and its evolving reputation, and we'd have a very fine modest release for a very fine, modest film.
Until then, Hulu Plus remains the best way to see Truffaut's neglected early film, at least in the United States. The transfer is problematic, but not prohibitive, and the film is, at the very least, a vital entry in an important chapter of film history.
To try Hulu Plus and get two weeks free, click here.
---