While discussing the new film Getaway on a recent episode of the Operation Kino podcast, Film.com senior editor David Ehrlich wondered whether a single shot could save an otherwise awful film. Dry Summer begs the opposite question – can a single shot ruin an otherwise great film? This is not a matter of something being so aesthetically upsetting that I needed an escape, but rather the content of the image, which portrays a man actually shooting an actual dog, actually killing it in a rather gruesome fashion.
I felt it important to mention this element right away, in case you were planning on watching it and are not immediately deterred. I certainly can't blame you. Even knowing it was coming, it was tough to see. However, I would not say it "ruins" the film, as such. It's not just that it very acutely demonstrates the sheer brutality and evil of the perpetrator. It's not just a matter of this film coming from "a different culture, with different values" or any of that nonsense. It's that I found this to be a really tremendous film, and maybe I'm cold-hearted, I don't know, but, much like many similar acts do not take away from the power of Nanook of the North, even an act of cruelty like that could not demolish what Metin Erksan is up to here. Your mileage may vary.
---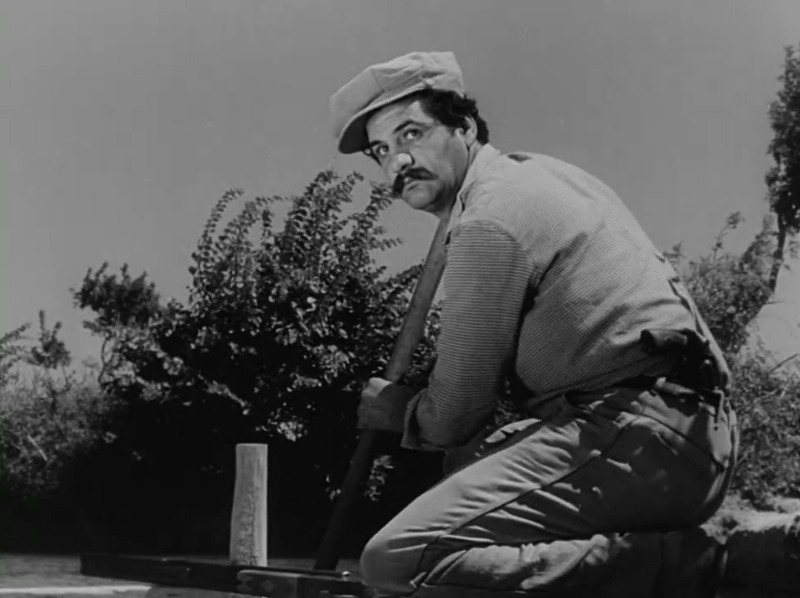 ---
The plot could not be much simpler – two brothers own a large plot of land, which contains a spring that supplies the water for a dozen or so other farmers. Osman (Erol Taş), the elder brother, decides to dam up the water flow to ensure his expanding field gets plenty of water, leaving only whatever he deems fit from day to day to the rest of the village. Hasan (Ulvi Dogan) opposes him, recognizing the water is an inherent right, but, being the younger, believes he must submit to Osman's judgment. The rest of the villagers complain to the local authorities, who demand the dam be removed. Osman finds a lawyer who is able to get the dam replaced. Clearly, the law is of little help to the cause of justice. And, as there always must be, there is a girl – Bahar (Hülya Koçyiğit), recently wed to Hasan in one of cinema's most grotesque celebrations.
The conflict that erupts is the type that can only come from the collision of a few rigidly defined forces. Osman will not give up his water. The villagers will not give up their fight for it. Osman will continue to lust after Bahar. Bahar will not give in. Nor will she give up on Hasan, even when various forces seem conspired to separate them. Hasan may appear coercible, but he is rigid in his defense of his brother, until that, too, creates trouble.
---
---
Osman is naturally at the center of all these conflicts, and Taş is a magnificently wicked figure, a sort of fat, lumbering version of Daniel Plainview (with a mustache that outdoes even Daniel Day-Lewis' immortal creation). Identifiable as much by his silhouette as his actual face, he's a larger-than-life threat that is also deeply pathetic, calling to mind another indelible screen villain. He seems to dictate the rules of this world, every force bending to his will, but he's still stuck merely gazing through a hole into the wall of Bahar's room, pathetically rehearsing a speech to confess his love, only to pounce on her when he attempts to actually speak it. Yet these more pitiable qualities never outweigh his true, conniving menace, constantly seeking ways to undermine and exploit those who clearly pose little in the way of threat to him. They take legal action against him, he reverses it. They come after him, he shoots one of them. They sneak up on him, he uses only an axe to fend off the whole half-dozen. In many ways, he is the superior man, but the film makes no bones about saying that this entitles him to nothing special.
That the political allegory is so direct is far from a detriment – it allows Erksan to explore many other things on the side, about familial responsibilities, the place of women in Turkish society, masculine pride, the justice system, and so forth. He wraps it up in an incredibly potent tone that few ever take advantage of, but is embedded in the art form, a sort of cartoonish intensity, one which exaggerates the events and characteristics of its cast into a realm approaching (and sometimes, even meeting) caricature, without once undermining the drama. In fact, this quality enhances it. His aesthetic is as lively as though he were capturing a comedy, consistently inventive (having the camera spin with the wheel of a carriage is certainly a unique move), with sharp editing aided by a score (by Ahmet Yamci and Manos Hadjidakis) that is a joy to listen to all its own while creating interesting rhythms between the scenes.
---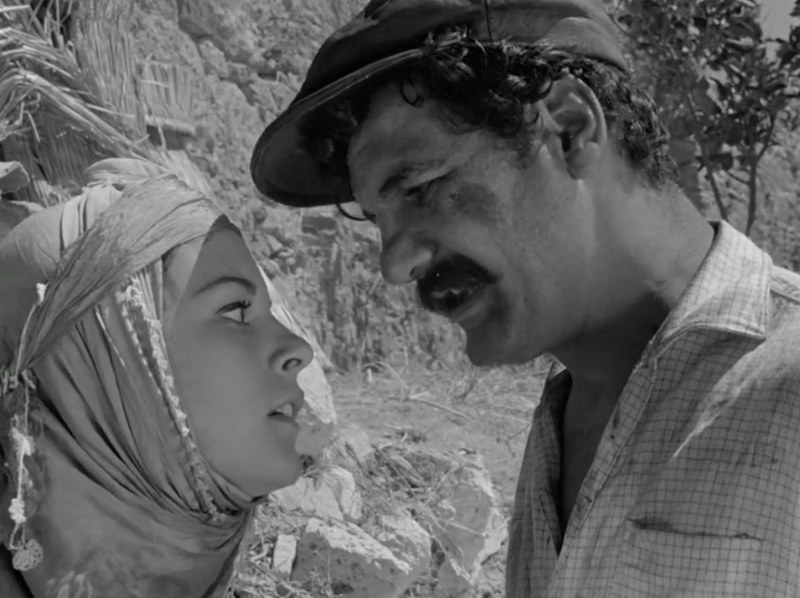 ---
Dry Summer won the Golden Bear at the 1964 Berlin International Film Festival, the first award of its kind ever given to a Turkish film. Koçyiğit's debut role launched her career, and she went on to become a major star of her nation's cinema – a later film in which she starred became the first Turkish film distributed to five continents; another the first to be sold to international television. Taş, too, had a very prolific career, appearing in over 240 films in under 40 years. Erksan became a figurehead for Turkish cinema, directing forty-two features in all. Only Dogan, the moral center of Dry Summer (which he also produced), did no other film or television work before or after. He had an extended love affair with author Esmeralda Santiago, detailed in her 2004 memoir, The Turkish Lover, which tells of his abusive, controlling, manipulative, and altogether cruel approach to their relationship.
Cruelty of all manner, be it sexual, industrial, or legal, are also explored through Dry Summer (how's that for uncomfortable segues?), which is now available on Criterion's Hulu Channel in HD through their partnership with Martin Scorsese's World Cinema Foundation. In the last entry in this column, discussing Kim Ki-young's The Housemaid, I noted the rather lackluster quality of the presentation, but I am happy to state that this is far from the case here. Dry Summer looks magnificent, with hardly a blemish on it, if any at all. Depth is robust, contrast is excellent, and film grain is grain-tacular. The black-and-white film is presented in its original aspect ratio, 1.33:1.
As with The Housemaid, we know this will eventually come to Blu-ray from Criterion; it's just a matter of when. Expecting a Scorsese introduction seems like a given, so I'd also mention that it'd be great to see a new interview with Hülya Koçyiğit, who's still alive and kicking and might be able to share some memories from the set. Turkish cinema is still not terribly well-represented in the United States (your Nuri Bilge Ceylan aside), so I'd also love to hear from an expert in the field who can enlighten us as to the film's place in that country's history. And hey, while we're at it, interview Esmeralda Santiago – her insight would be an incredible addition.
As always, until then, head on over to Criterion's Hulu channel, get yourself some Dry Summer. Just remember that content warning, it's no joke.
---