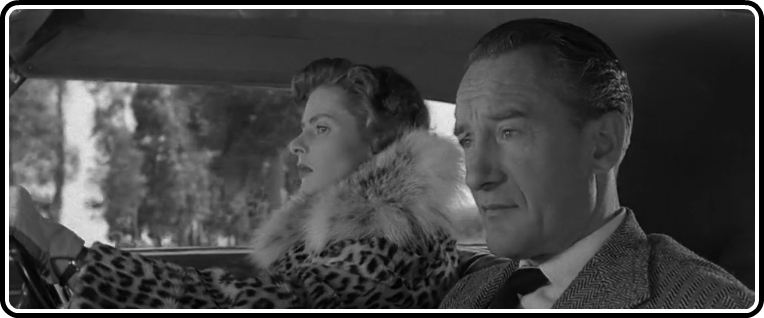 The sudden mass availability of a once-difficult-to-obtain film is always cause for celebration and, once we actually get the damn thing in front of our eyes, evaluation beyond reputation. There are few filmmakers of the stature Robert Rossellini has occupied whose work has not precisely long endured. His "war trilogy" –  Rome, Open City,  Paisan, and Germany, Year Zero – were extremely difficult to get ahold of until Criterion rescued them in early 2010. Even then, the materials were said to have been unable to stand up under high-definition scrutiny, and the set was was released as  DVD-only, to much celebration, and, widely, a reaffirmation that these films do indeed deserve the praise they've received since their firestorm release.
Rossellini's post-postwar work is a little trickier. In spite of his marriage, he fell deeply in love with Ingrid Bergman, a union forged in the most cinephilliac way possible – she was so deeply moved by  Rome, Open City that she sought a collaboration with the suddenly-renowned auteur. Love at first frame, if you will. Their subsequent work together – highlighted by  Stromboli,  Europa '51, and  Voyage to Italy – are more intensely melodramatic than the reputation Rossellini had garnered. This is to distinguish it from the actuality of those films, which took on a somewhat more "realist" quality with  Paisan and  Germany, Year Zero, but are much more intensely melodramatic than is often noted, utilizing blatant plot manipulation, heightened performance styles, and other markers of the genre, simply set amongst the ruins of Italy and allowing for outside influences.
This is not to diminish those works, but to highlight the quality of his '50s films. I adore melodrama, and Rossellini was one of its most adept practitioners. Getting to the film at hand,  Voyage to Italy has the slightest of stories – Alexander (George Sanders) and Katherine (Bergman) are an English couple journeying to Italy (as the film is sometimes called) to sell an inherited property. They note at the outset that they haven't spent much time together in the last few years, and their behavior reflects this. They seem ill at ease with one another, each regarding the other as one might a sibling they've long lost touch with who has now come to stay. There's a shared history, but their lives are now so divorced.
---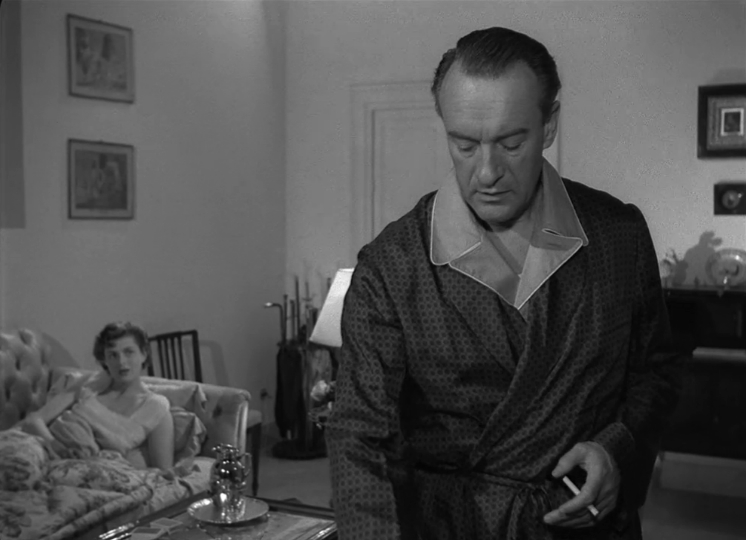 ---
This brings into question an element that will play a large role – divorce. It was a subject Rossellini and Bergman were both well acquainted, having very publicly begun an affair while each was married, a scandal that only intensified when the latter became pregnant by the former. This was not a time that was especially friendly to infidelity, and, after a run of comedy-of-remarriage and cruel melodramas of the 1930s, the subject of divorce in cinema became scarcer and scarcer through the 1940s. To treat the subject seriously, with any level of nuance, as Rossellini does here, was very scarce – noting responsibility on the part of both parties in a situation that seems impossible to reconcile because it's so exquisitely intangible. There isn't one thing keeping Katherine and Alex from connecting; there aren't even a list of grievances. So while much of the film may seem slight, even lacking, it is this precise quality that caused the  Cahiers du cinema crowd to call it "the first modern film."
"Modernity" was a theme that would run through much of European cinema in the 1950s (even sneaking Stateside into the films of Nicolas Ray and Douglas Sirk, among many others) and especially the 1960s, and was a fairly potent postwar theme. It examined the life of comfort that was so hard-won only a few years previous, the desire to reinvent and remodel the landscape, to forget the horrors of the first half of the 20th century and enjoy what was ostensibly "the good life." These films attest that the easy life is not too easy – too much time to consider those things that we should otherwise take for granted, most prominently of all, our relationships. Sure, Alex is married to a beautiful woman (and they don't come much more so than Ingrid Bergman), but there has to be  someone out there who can be more…even Alex couldn't say.
---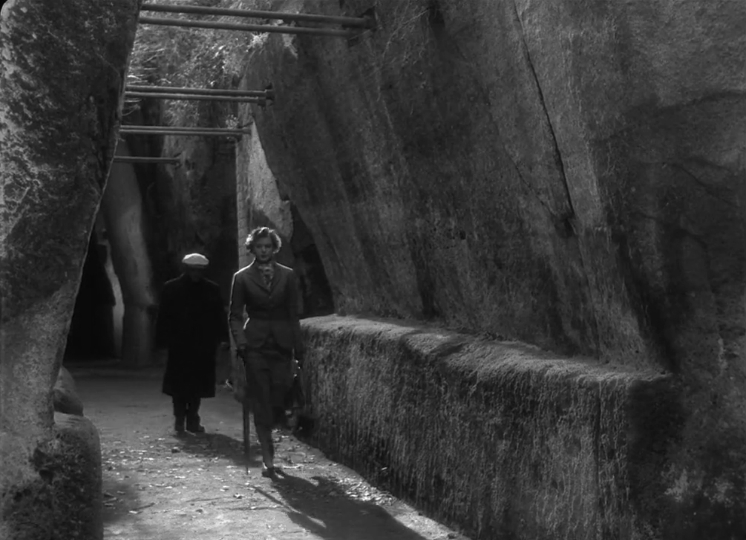 ---
If Alex has no interest in reconnecting with Katherine in favor of someone he barely knows, she is unable to find a way closer to him. It's a process many couples are familiar with, which keeps feeding in on itself – she attempts to be more accommodating as he continues to walk all over her, which is not terribly satisfactory for either. Since avoidance is the only tactic she can really take, Katherine spends her days touring various Italian historical sites, accompanied by a series of tour guides who are well-versed in their Italian history, but seem to make their living by simply waiting for people to show up. My knowledge of the history of the Italian tourism industry is a little limited, but this seems to predate the many "authorized" tours that have come to dominate so much of travel. These guys – mostly older – seem to just wait for someone to come along, and pitch their services. It's at once a more direct and more abstract instance of Rossellini's realist proclivities, outright stating the importance of the landscape while subtly indicating the economic condition of the country.
All of this is to say that, while I understand why some react to his 50s work with a kind of "that's it?" expression, particularly following his explosive War Trilogy, I see a tremendous amount of substance, especially in the context of the time. And this isn't even addressing  Europa '51, which is almost a manifesto by way of modern folklore. But that's, perhaps, for another day. I do hope that the recent inclusion of this, that, and  Stromboli  on Criterion's Hulu channel indicate another Rossellini box set on the horizon, as his films with Bergman are sorely in need to greater exposure and contextualization (of the ones I've seen, they almost tell the tale of their real-life romance, and some supplements expounding on that would be amazing). Judging only from  Voyage to Italy, it would appear to condition of the materials would not block a Blu-ray release this time out – the picture is in tremendous shape, very well transferred to HD for Criterion's Hulu channel, with plenty of depth, appropriate contrast, and a hint of grain. An eventual box set would be a day-one purchase for me, but for now, this is a marvelous way to experience one of Rossellini's most enduring works.
To try Hulu Plus and get two weeks free, click here.
---