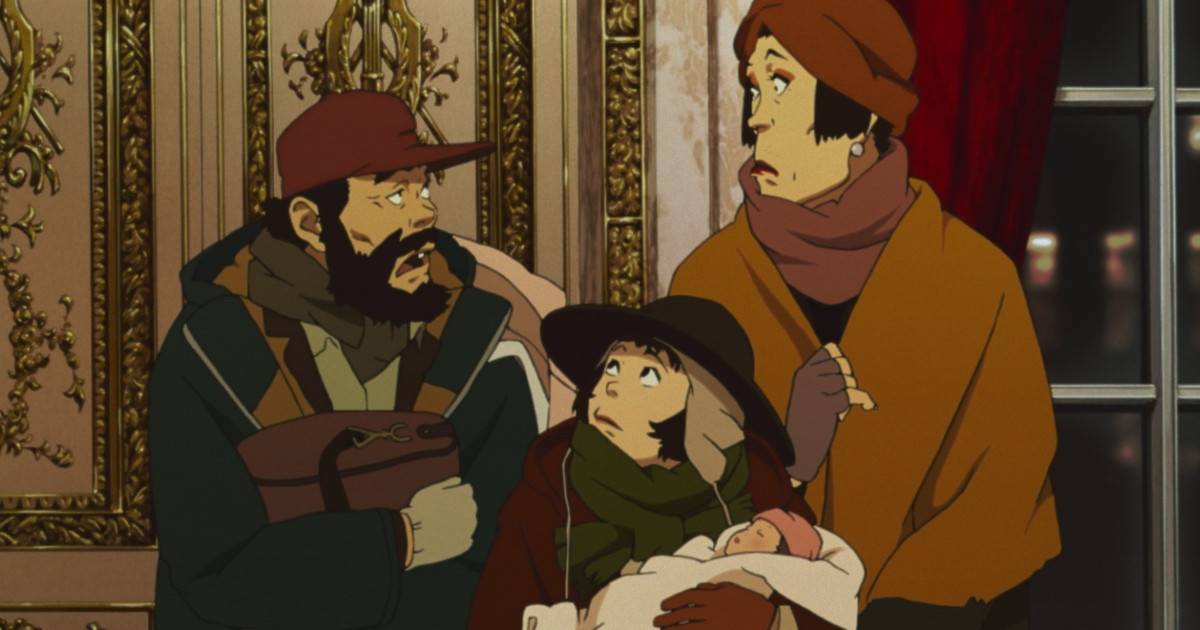 It's a new month, and with that, some retrospection. Each month, hundreds of home video releases hit the streets, and who better to curate the best of the best than us here at The CriterionCast. So with that, here are the five best home video releases of June 2020, as per yours truly:
5. Victor and Victoria (Kino Lorber)
Starting this month's round up off is one of queer cinema's founding texts. The 1933 German masterpiece Victor and Victoria has been released by Kino Lorber in a glorious new restoration. Best known as the inspiration for Blake Edwards' 1982 remake, the film tells the story of a young woman and a lowly actor who come up with a scheme that sees the young woman (played brilliantly by Renate Muller) taking on the role of a man performing in drag, ultimately making her somewhat of a hit. What follows is a story of gender roles being blurred in a groundbreaking and timeless rumination on sexuality and gender politics that feels as lively today as it ever did upon its initial release. The performances are breathtaking and the wit in the screenplay feels decidedly modern despite being just under 90 years old. It's a modern feeling picture that has been giving a fantastic new coat of paint. The new restoration is absolutely gorgeous, with its lush black and white photography getting a new lease on life thanks to the update.
Notable Supplement: Audio commentary by film historian Gaylyn Studlar. As with most of these commentaries from Kino Lorber, the Studlar commentary is a pinch dry but boy is it informative. It's a fantastic text or those new to the film, a commentary that's both referential to the film's production and also where it stands in a larger cultural context.
4. 2x Kantemir Balagov (Kino Lorber)
Next up on this month's home video round up is a pair of films from up and coming filmmaker Kantemir Balagov. Released by Kino Lorber, Balagov's first two films are now on Blu-ray, with his controversial debut Tesnota and his much-lauded follow-up Beanpole coming in lockstep. Beanpole is inarguably the film that broke him over here stateside, with a lenghty festival run being followed up by a rewarding theatrical run garnering him and his film increadibly high praise. However, Tesnota is the real discovery here, a harrowing tale of kidnap and terrorism, following a young woman and her family who must deal with the kidnapping of her younger brother and his partner. In a community so insular that using the police is completely a non-starter, the film follows Ilana as she must navigate her way through her community in order to bring her brother back home alive. Content warning though, the film does contain footage of an actual terrorist assassination, and while that may seem grotesque, it actually has a haunting effect within the film, adding some genuine tactile realism to a film that exudes it at every turn. It's a genuinely auspicious debut and catapults Balagov to the top of the list of world filmmakers to keep an eye on.
Notable Supplement: The only one, an interview with Balagov on Beanpole. Not a remarkable supplement, it takes the win here as being the sole supplement across the two releases. These aren't stacked releases, which make the pitch a bit hard, but these are really special films so hopefully the bare bones quality of them won't hinder support.
3. Tokyo Godfathers (Shout Factory)
The sole animated film on this list (and maybe the first animated film we've covered in this still-young column), Tokyo Godfathers has been released on Blu-ray from Shout Factory, and sits squarely in the middle of this list. Arguably animator Satoshi Kon's most well known film, the film tells the story of three homeless people who come across a baby seemingly abandoned at a landfill. What follows is a profoundly moving and deeply humanist work from one of animation's greatest visionaries, a film that's as genuinely funny as it is emotionally devastating, gorgeously brought back to life in a brand new Blu-ray from Shout. A story about fate and redemption, the film feels admittedly a bit smaller than his other masterpieces like Paprika or Perfect Blue, but it's no less groundbreaking, a moving character study that sees the director go from otherworldly surrealist to an almost Jonathan Demme-like humanist. It's really quite something.
Notable Supplement: Ohayo. It's barely a minute long but this Kon-directed short film is a welcome addition here, an almost blink-and-you'll miss it short that's short on time but long on style. Again, may not pack as much of a punch as the making of included here (or the one about the making of Ohayo that's four times longer than the short itself), but anytime you get a second film on a disc it's hard to argue with that.
2. An Unmarried Woman (The Criterion Collection)
Topping off this month's list are a pair of Criterion Collection releases. First up, An Unmarried Woman. From director Paul Mazursky comes this story of Erica (Jill Clayburgh) who, after her husband reveals an affair, must head out into the world on her own for the first time in ages. A film as much about this one woman's life following a life-shattering divorce as it is about a larger conversation about gender politics and sexuality, An Unmarried Woman is a textured and nuanced character study with a top tier performance from Clayburgh that's one of the best of the '70s. Clayburgh's performance is particularly great in her naturalism, giving a performance that feels lived in and fully formed to an extent that's genuinely shocking for a film of this ilk. Less a rom com than a slice of life drama, the film's not without its laughs, but instead of being some sort of arch laugh-fest, the film's chuckles come in both the performances as well as what is one of the great scripts of this era, a film that's as amart as it is timeless.
Notable Supplement: New interview with Sam Wasson. While there are interviews with cast members here, the one that stands out is with author Wasson. It's an interview that's more focused on the production and reception of the film, and more so the place it holds within the career of Paul Mazursky. An incredibly smart and engaging interview, this is a fascinating discussion about the life and work of one of American cinema's great underrated masters.
1. Come And See (The Criterion Collection)
Finally, the top slot. What else could it possibly be other than one of the Criterion Collection's best home video releases of 2020, their updating of the iconic war epic, Come And See. From director Elem Klimov comes this harrowing film, a film about a young man who joins the Soviet forces as Nazi forces close in upon his small village. Inarguably the most visceral and assaultive war film ever made, Klimov's surreal, nightmarish direction pushed boundaries, with a screenplay that nearly took a decade to get passed by censors, speaking to the expressionistic brutality of this masterpiece. Long rumored to be added to the Collection, the rumors finally made good, with a glorious new restoration that only elevates the almost comically horrific photography and direction. At 143 minutes the film may seem like a plodding classical war epic, but that couldn't be further from the truth, with an acid-dipped script oozing feverish satire opposite a director who turns the brutality of war into expressionistic sequences that feel ripped right out of the late night fever dreams of those who have been to battle. It's a film completely unlike anything ever before or since.
Notable Supplement: Probably the interview with Roger Deakins? This is a wildly dense release so really any supplement could stand here, but the one I've returned to a few times since the disc dropped was this engaging interview with today's seminal photographer, Roger Deakins. Talking about the beauty and importance of this film on a filmic level, it's always fascinating to watch a modern craftsman wax philosophic about a film that profoundly influenced them or something that helped evolve their craft.