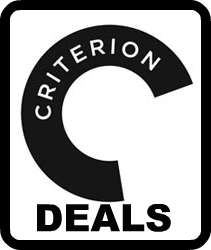 Over at JR.com they are currently offering all of their Criterion Collection DVD's and Blu-Ray's at a discount. From the looks of it, the discs are around 33%-37% off (which is what Amazon/Criterion usually offer as their regularly discounted prices).
If you are looking to spend about $20 per disc, you can't go wrong with this sale.
Thanks to @Criterion's tweet about the sale.
Jump to JR.com here.