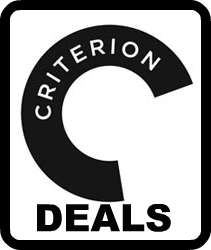 Criterion is currently offering their entire run of "Essential Art House" films at 40% off retail at the moment, as a back to school sale.
The single discs are going for $11.97 a pop, the box sets are down to $59.97, and the epic 50-disc "50 Years of Janus Films" is on sale for $510. The deal is also extended to those pre orders for the upcoming fourth volume.
While the Essential Art House films are bare-bones (no special features), they do present a great option for those few people out there that just want to see the film itself, unencumbered by all the extra materials.
This is a great chance to stock up on quality films as stocking-stuffers for the holidays, or as a "off to school" present for that film student in the family.
Check out all of the deals here.
Thanks to @Criterion's tweet for the reminder of the sale.