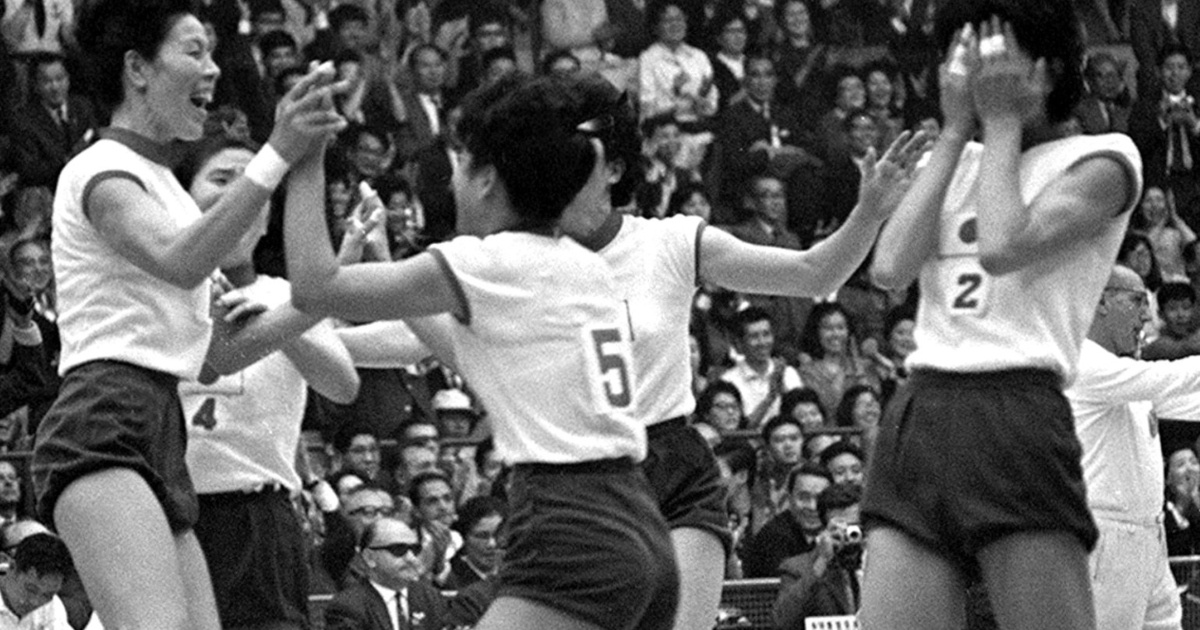 Now in its 20th year, The Museum of Modern Art once again kicks off its Doc Fortnight series this week. The museum's annual cross-section of non-fiction and hybrid filmmaking both feature length and short, Doc Fortnight brings together films from directors of all sorts. Truly one of the year's most entrancing, incredibly well curated collections of films, Doc Fortnight is one of the few film festivals still placing experimental and avant-garde works alongside those of a more commercial focus. With over dozens of films, however, the lineup can be a bit daunting, especially as the most interesting films are from those directors one may not be familiar with. So here are five films that will hopefully be the talk of the festival.
5. Extase
Starting this year's preview of Doc Fortnight is a film with a very exciting creative team. Directed by Edge of Democracy producer Moara Passoni with a producer credit going to Edge's Petra Costa, and topped off by a soundtrack from David Lynch and Lykke Li, Extase is absolutely one of the festival's biggest discoveries. Setting its narrative against a revolutionary moment in Brazillian politics, Extase is a gorgeously thoughtful and experiential rumination on one woman's battle with anorexia. Bouncing back and forth between Passoni's own recollections of her childhood with those Clara, a dancer also dealing with anorexia. This is a deeply moving piece of non-fiction filmmaking, attempting to tell a profoundly personal tale through a larger political context be it what it's like to grow up in a revolution or what it means to live inside a woman's body in a world that asks for nothing less than pure perfection. The Lynch and Lykke Li soundtrack is gorgeous and perfectly suited for this strangely otherworldly recollection of personal trauma, a feature documentary that's as beautifully composed as it is deeply troubling.
4. Before The Dying Of The Light
Next up is a film that cinephiles especially will be exciting to take a look at. Directed by Ali Essafi, Before The Dying of the Light sends viewers to 1970s Morocco, recounting the bustling artistic world of the time. More or less a work of archival collage, the film collects everything from posters to jazz music to cinema of the period to paint a fully realized and textured portrait of the bustling Moroccan art scene of the period. Centered primarily around the production of 1974's About Some Meaningless Events (which itself is playing in a new restoration during this series), this documentary highlights the revolutionary politics of this scene, particularly the strain of Marxism that arose out of student movements of the time. However, with a cloud of censorship hanging over much of the film, there's a melancholic atmosphere throughout, with the film itself dedicated to those artists who were not just censored or thrown in jail but seemed to vanish into thin air due to an oppressive political regime. An act of rebellion and revolution in and of itself, Before The Dying of the Light is an essential and evocative portrait of the power of art as a voice for the voiceless.
3. Inside The Red Brick Wall
Coming in third on this list is one of the festival's most politically fascinating works. Directed by an anonymous collective of Chinese filmmakers known as "Hong Kong Documentary Filmmakers," Inside The Red Brick Wall is a harrowing look at a 13-day standoff between protesters and police held at the Polytechnic University in November of 2019. In reaction to an extradition bill, this protest is shown through first hand footage shot by the collective during the events, and paints a vivid and deeply affecting portrait of a country on the brink. With a National Security Law now making protests like this feel like an impossibility in Beijing, Red Brick Wall is an urgent and essential document of political rebellion, a rebellion that reaches down to the very soul of Chinese society. The footage here is kinetic and engrossing, a brilliantly edited collection of first hand accounts of a country on the edge of real upheaval. This is an absolute must-see piece of journalism.
2. On A Clear Day You Can See The Revolution From Here
Coming in second on this list is the type of documentary that this festival has become a real bastion for. A quiet, contemplative portrait of life in Kazakhstan, this experiential documentary from directors Emma Charles and Ben Evan James marks the pair's debut behind the camera, and is as mature and thoughtful a debut as you'll ever see. The ninth-largest country in the world, Kazakhstan is a relatively unknown nation to most, even to those living within the wildly diverse borders. Viewers become privy not just to a schizophrenic history demographically, but also a vastly diverse landscape, with gorgeous shots of the Kazakh Steppe playing in dramatic opposition to areas like the quickly modernizing capital city or the former Soviet atomic bomb testing site. Startling in its minimalism, On A Clear Day is a breathtaking portrait of a nation attempting to come into its own despite a convoluted history. Rooted heavily in the increasingly popular ethnographic style, the film is arguably a pinch too short (it currently sits at just 64 minutes) but its brilliance comes not in the declaration of themes or ideas, instead allowing the viewer to live within the borders of this country, taking in a landscape and culture in search of its own identity. It's a gorgeous, often haunting, look at a relatively unknown nation.
1. The Witches of The Orient
Topping this list is one of the more highly anticipated films of the festival, and one that lives up to the hype. From director Julien Faraut (best known for his incredible In The Realm of Perfection) comes another portrait of sports, training and the pursuit of perfection entitled The Witches of The Orient. Drawing its title from the 1964 Japanese Olympic volleyball team, this documentary blends archival footage, new interviews with members of the team and even anime footage to bring to light the story of this incredible collection of women who began playing together as employees at a factory, rising from this modest world to become the absolute pinnacle for the sport. Blurring the line between recollection and legend-making, Witches is in conversation with Faraut's previous films, taking a specific story and blowing it out into a rumination not just on sports and perfection, but also touching on mythology and storytelling. Maybe a bit more audience-friendly than his down right avant garde John McEnroe documentary, Witches is no less formally inventive, particularly a training sequence that I dare not spoil outside of saying it may be one of the greats of all time. Truly an astonishing work.