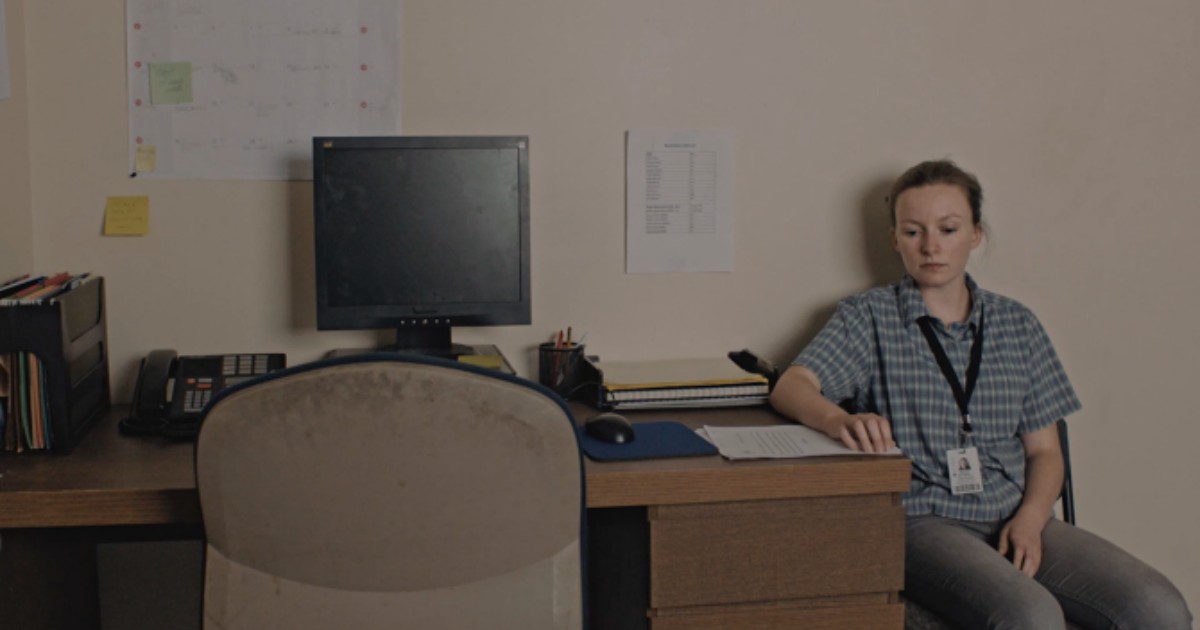 Now in its fifth edition, The Film Society Of Lincoln Center's annual festival of nonfiction and hybrid filmmaking, The Art Of The Real, is finally set to return on April 26. Running until May 6, the series features one world premiere, eight North American premieres and seven US premieres, bringing together the latest and greatest in films that attempt to change what we cinephiles see as "the cinema of the real." From beloved auteurs to up and coming filmmakers, this series is routinely one of the most interesting festivals on the festival calendar, and this year's lineup is absolutely no different. And to help you make your way through the lineup, here are eight of the best films that Art of the Real 2018 has to offer:
8. Braguino
Starting off this list is one of the festival's shorter outings, yet also one of its most visceral. Braguino comes from Neither Heaven Nor Earth helmer Clement Cogitore, and tells the story of two feuding families and the generation of children trying to end the conflict, all while poachers set upon their land. Set in the Siberian forest, Braguino plays narratively like a captivating piece of ethnographic filmmaking, but similar to a film like El mar la mar, there is a stylized poetry that elevates every frame. Culminating in a final series of shots that play like the most terrifying found footage horror film you'll ever see, this is an impressionistic piece of filmmaking that's both thought provoking and breathlessly claustrophobic. Similar to Cogitore's last feature outing, this experimentation in tone and atmosphere turn this meditation on existential conflict into a mood piece par excellence.
7. Victory Day
Another new Work from an established name comes from Sergey Loznitsa. His second film already this year (with a third set to debut in competition at Cannes), Victory Day sees the auteur working in similar territory as his superlative Austerlitz from 2017, setting the viewer in the presence of the Soviet Memorial in Berlin's Treptower Park. A monument commemorating Russian victory over the Nazis in WWII, the film centers around events on May 9, the anniversary of the said victory, from dawn to dusk. Dry in the way most Loznitsa documentaries are, this film is a blunt and static look at a group of people as they look back onto history and battle with it in the present. A film about shard histories, there's a timeless urgency to each confrontation, and it's look at our relationship to the recording of history, specifically through monuments, is of a specific prescience today.
6. Milford Graves: Full Mantis
Taking a decidedly original spin on the biographical documentary, Milford Graves Full Mantis takes an intimate and ultimately quite moving look into the life, work and most clearly the philosophies of one of jazz music's great percussionists. An icon in the free jazz scene, Graves is the focus of documentarians Jake Meginsky and Neil Young and these two directors are more than just superficially interested in the history of this artist. Fully embracing the unpredictable and otherworldly aesthetic that makes Graves' music so incredible, the pair are able to not only do justice to a musician's work, but also breathe life into the words of a performer that's as interested in the music he makes as he is the world he puts it out into. Drawing its title from Graves' interest in martial arts, the film has a swing to it that's both unpredictable and incredibly hypnotic, from the stones that adorn his home in Jamaica, New York to the rare archival materials that add context to the larger narrative. It's simply a biography unlike any you'll see this year.
5. The Image You Missed
From biography to the autobiography, The Image You Missed is a triumph of the autobiography documentary. Director Donal Foreman blends various bits of archival materials to not only dig into his own life, but particularly the life of his infamous father, Arthur MacCaig, and their relationship. A rather famous leftist filmmaker, the life of MacCaig is an interesting, if troubled one, and Foreman's profoundly moving dissection of his father's life is one that's as captivating as it is stylistically inspired. Foreman also edits the film, giving the proceedings a certain intimacy and urgency, and seeing his father's film work in relation to Foreman's own work is jarring and allows for much thought to be provoked. A genuinely thrilling piece of familial investigative journalism, there's a certain poetry to the film, and from the film's opening letter, it plays as almost an exorcism. Similar to this year's Paternal Rites, The Image You Missed is a deeply personal film that feels as though its director had to put this out into the world, with no other option. Again, there's an urgency there that's both therapeutic and quite intense.
4. Yours In Sisterhood
Another formally inventive and deeply moving documentary is Yours In Sisterhood. A simplistic film structurally, Sisterhood comes from director Irene Lusztig and collects letters written to the editor of legendary feminist magazine Ms. in the '70s, and has them read aloud by a wide range of women in the present moment. A simple premise, the film becomes transcendent in its actualization, with Lusztig's camera being a window into modern day feminism and all of its meanings, seeing this film reach its greatest heights not in the reading of the letters specifically but the dialogue each of them cause in the aftermath of the reading. This dialogue of generations is genuinely thrilling, particularly in an age where nuance is seemingly of a bygone era. Critical thinking is at the forefront of the film, and while that could make for a rather dry and almost scholastic viewing experience, there's a beauty to each static shot and an epic scope that turns each letter into something genuinely more than just a reading you'd see in the middle of a college 101 course. A near masterpiece, this film.
3. Fail To Appear
Coming in at number three is another short-ish entry into this year's slate, the roughly 70-minute Fail To Appear. Truly showing the extent to which this series is willing to question what it means to be "real" in cinematic language, Fail To Appear stars Deragh Campbell as Isolde, a young woman looking to get her start in the world of social work in Toronto. One of her earliest cases is that of Eric (Nathan Roder), and director Antoine Bourges crafts a compelling story of isolation and human interaction that perfectly blends what we see as classically fiction and non-fiction. Think Frederick Wiseman by way of the Romanian New Wave. Bourges' eye is squarely on modern social and governmental structures in a similar way to Wiseman's canon, but Bourges sees the impact of these structures as one of increasing dehumanization. The film is a deft, if arguably too short, study on the way the modern judicial system slowly dehumanizes those enacting and effected by its policies, as seen through the eyes of two people who want to help or grow so badly, yet have no ability to transcend there lot in life. A real discovery.
2. Infinite Football
Directed by Corneliu Porumboiu, Infinite Football is, like the best films in this series, a simple premise elevated to true profundity by a filmmaker at the height of their powers. Porumboiu shines his light on Laurentiu Ginghina, a mild-mannered government bureaucrat who instead of visions of grandeur in the world of politics, his greatest dream would be to forever change the world of soccer. Following a childhood injury that would forever change his life, Ginghina's life's work has been to move the sport forward, into a safer, more modern era. Now, that sounds like an admittedly dry and lifeless premise, but thanks to Porumboiu's own deep interest in this man's story, the film becomes a restrained and compelling look at life in modern day Romania. At just 70 minutes, Football is one of Porumboiu's smaller works, but it's also one of his best.
1. John McEnroe: In The Realm of Perfection
Rounding out this list is the festival's opening night film, director Julien Faraut's brilliant John McEnroe: In The Realm of Perfection. Opening on a discussion of instructional films, Faraut's documentary is narrated by Mathieu Amalric and looks at McEnroe's run at the 1984 French Open. As much an essay about McEnroe as a man and an athlete as it is about the relationship between sports and cinema, the film's central thesis is that of Jean Luc-Godard, "Cinema lies, sports doesn't." Taking as inspiration an athlete who was as imperfect a person as he was perfect a sportsman, Faraut's film becomes much more than a simple sports documentary, evolving into a picture that's as much about McEnroe's status as a world star in the abstract as it is how sports is what cinema was born into existence to capture. The tennis sequences are genuinely thrilling, and Faraut's dissection of these moments is captivating, but what makes this picture truly special is the director's sense of cinema's relationship to the human body and vice versa. They couldn't have picked a better film to launch this year's slate.