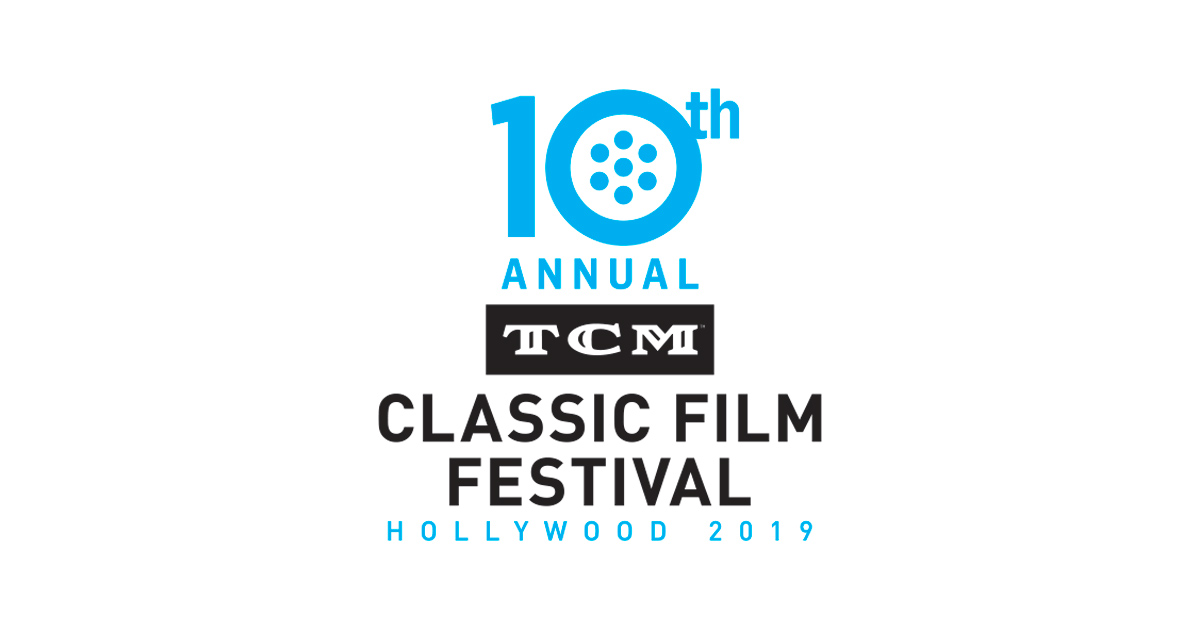 'Tis a longstanding tradition amongst TCM Fest preview pieces to do so in the form of posting your own schedule, by way of announcing one's predilections and priorities while nodding to the significant bounty of viewing options. However much the average attendee complains about "stacked" timeslots, where deciding on any one movie seems impossible, in contrast to "wasted" spots, where going to any of them does, from my vantage it'd be fairly easy to fill your schedule morning to night. So, here's where I'll be from April 11th-14th:
Were Gentlemen Prefer Blondes showing on 35mm, Thursday evening would be a harder choice, but an hour-long pre-Code gangster film with a Busby Berkeley-choreographed musical number is hard to pass up anyway, so Night World it is. This does have a pre-film discussion with Sara Karloff, Boris Karloff's daughter, who I'm sure will be available to tell us just how nice and sweet Boris was.
Hopefully she won't go on too long, as I'll then be sprinting to catch Sergeant York at the festival's new venue, The Legion Theater. Despite my love of all things Hawks, I've yet to see this film, and I do look forward to filling in that blindspot. Should I be unable to make it in time or get shut out of a sold-out screening, I will contend myself with Mogambo. John Ford on 35mm is rarely a bad decision, despite my significant reservations about seeing a remake of the exquisite Red Dust.
Friday, I will be absent most of the day as I work for a living, and I do not envy anyone the decision to choose amongst The Postman Always Rings Twice, Merrily We Go to Hell, The Clock, Love in the Afternoon, My Favorite Wife, and A Patch of Blue as the day wears on. I will aim to begin my evening and weekend proper with The Sound of Music, which I think I saw as a child but really who's to say. I certainly didn't see it theatrically, and certainly not in 70mm, which makes for a major draw now. I suspect this will be a very popular option, and should I have to shuffle down to Vanity Street, I will not be inconsolable.
The evening will absolutely conclude with a nitrate screening of Road House, as one does not do something as silly as pass up a film noir starring Ida Lupino and Richard Widmark when it's screening on nitrate.
Saturday is when things really get interesting, and there's a version of my schedule that would have me see seven films, but I think basic sanity and the unpredictability of attendance will limit it to six at most. The day will certainly begin with Double Wedding, because William Powell and Myrna Loy with the TCM Fest audience is always an exceedingly good time, and a nice screwball comedy has a way of waking one up in the morning. Not that Humphrey Bogart fighting Nazis in All Through the Night is any small draw either.
In all honesty, I will probably retreat back to my nearby apartment after that for a very large breakfast, but just know that I am very tempted to wallow in the misery of A Woman Under the Influence, especially as Gena Rowlands will be there in person to discuss the damn thing. And I'm not not curious about Tarzan and His Mate. But I will be very tired and I do very much like breakfast.
I'll be back onsite for the double feature of silent westerns starring Tom Mix, though I will likely only stick around for The Great K&A Train Robbery, the one of the two showing on film. Not that I'm uninterested in Outlaws of the Red River, and I'm certainly very tempted to ditch both in favor of 1934's Love Affair, but my big priority of the day is the 1933 pre-Code film Blood Money, because, you see, it's a 1933 film called Blood Money. Film Forum Directory of Repertory Programming Bruce Goldstein will be on hand for a talk both before and after the film, and based on his past presentations of pre-Code films, this will be an extremely good time.
Hopefully not too good, as I'll be dashing down the street for Kevin Brownlow's It Happened Here immediately after, which sounds completely fascinating. Brownlow will also be received the Robert Osborne Award, which was created to be awarded to "an individual whose work has helped keep the cultural heritage of classic film alive and thriving for future generations." Brownlow, who besides being a filmmaker in his own right has a significant career in film restoration, is well deserving of this honor.
"Romance" is one of the big themes at this year's festival, and my schedule is sadly quite low on romantic dramas despite it being among my favorite genres, but I'm glad to be helping rectify this error a bit with John Whale's Waterloo Bridge. THEN…I've never done the midnight shows at TCM, because who the hell has the energy, but you know, you only live once, you only get a chance to see a Roger Corman-produced, possibly-second-wave-feminist-tinged, female-directed sexy nurse movie, with the filmmaker in person? Anyway. The Student Nurses screens at midnight and I'm damn intent on being there and at least partially conscious.
Whether I'll be fully awake for a 9:15am presentation of the 1935 horror film Mad Love is another matter, but the lure of Peter Lorre will hopefully make up for my lifelong aversion to coffee. I'm terribly tempted to ditch that in favor of the stupendous Holiday, starring my beloved Cary Grant and Katharine Hepburn, which I haven't seen since film school. But Holiday is playing in a new digital restoration, hopefully signaling a Blu-ray on the horizon, while Mad Love is good ol' 35mm.
Depending on the allure of the 11:45 TBA slot, which are always filled in with the most-in-demand films from the days before, I may once again return home for breakfast during the late morning slot. But I'll be back onsite for Cold Turkey and a Q&A with the great Norman Lear. Lear made this film shortly before he became television royalty with All in the Family, and looks like a hoot. I mean, it has Dick Van Dyke and Bob Newhart, how bad can it be.
It'll be back to silent cinema with Greta Garbo and John Gilbert in Clarence Brown's A Woman of Affairs, presented with a live orchestral score by Carl Davis. Like I said, love me some romantic drama.
The day, and festival, will end with the 1945 musical The Dolly Sisters in 35mm nitrate. This is probably a good time to mention that the festival includes in large part a tribute to 20th Century Fox's legacy, though it comes at the odd time when Disney is effectively taking over the company and helping to erase it. It'll be a nice last hurrah, though.
The festival also comes at an uncertain time when AT&T has assumed control of Warner Brothers, TCM's parent company, and made clear that they intend to gradually erase the Turner name from all its operation. What that portends for the future of TCM, or the TCM Film Festival, I do not know, but even if it's under another name, here's hoping it has a long life ahead.
So with any luck, fourteen films in four days, none of which I've really seen before. If I'm still standing when it's all over, I'll check back in here to tell you about it.