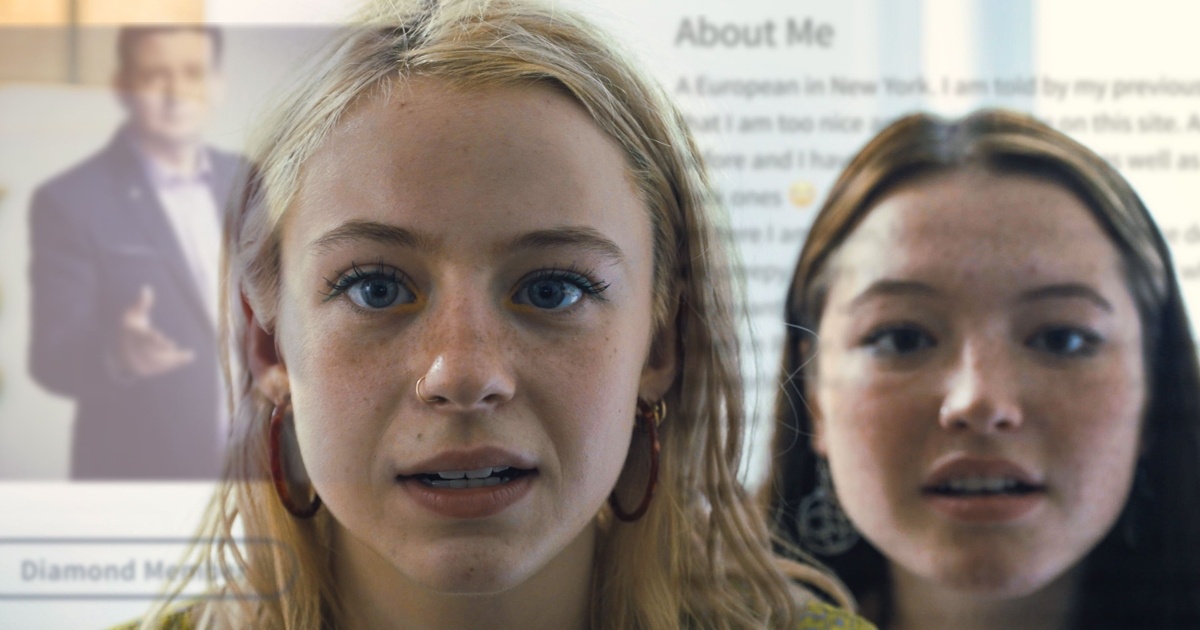 Now onto its second digital-focused edition, AFI DOCS has returned with another dynamic collection of documentary films. AFI DOCS 2021 includes numerous films from across the globe, highlighting the latest and greatest in non-fiction cinema, and this edition once again cements the festival as one of the US's great documentary film festivals. And with that comes numerous films worth hunting down for those who were unable to make a digital screening or weren't even aware the festival was open to the general public. So how do you dig through an extensive list of films like the one that is the AFI DOCS 2021 lineup? Well, let me do it for you. Here are the five films you need to see from this year's AFI DOCS.
5. The Lost Leonardo
Starting off this preview is one of the best documentaries from this summer festival season. The Lost Leonardo is, very likely, set to be one of the hottest works of non-fiction to come out of AFI Docs2021. Not simply because it's a great piece of journalism, no. It very much is that but it's also so very much more. Playing out like a political thriller, Andreas Koefoed's latest tells the story of the Salvator Mundi, a mysterious painting discovered in New Orleans, allegedly credited to the one and only Leonardo Da Vinci. Called the "Male Mona Lisa," this breathtaking work has since become the most expensive painting ever sold at auction, garnering a price tag of over 400$ million, despite decades of controversy about the validity behind its Da Vinci provenance.
Koefoed's film is a thrillingly rendered recounting of this painting's controversial journey to the global stage, including numerous accusations of fraud and ultimately a connection to the Saudi Arabian government that is contextualized less as a purchase of a wealthy aristocrat and more a political move by a savy strongman looking to gain the ultimate weapon in a war of soft power. At just a pinch over 90 minutes, this is a masterfully paced documentary, a film never once weighed down by the perceived headiness of the classic art market, instead using its stuffiness as a conduit, amplifying the perverse politicization of the artwork. It's a fascinating journey into the heart of the art market, and a ceaselessly entertaining political thriller. Destined to be a smash once it arrives in theaters and on streamers.
4. Tom Petty, Somewhere You Feel Free
Now for something a bit less "under the radar." One of the festival's best biographical documentaries, the SXSW 2021 knockout Tom Petty, Somewhere You Feel Free is so much more than a simple puff piece about a fallen music legend. Directed by Mary Wharton, Somewhere takes a look at the recording of Petty's legendary 1994 album Wildflowers, often discussed as his magnum opus. Begun as an attempt at producing a solo record after years of working as the lead of the Heartbreakers, Wildflowers proved to be Petty at his most alive and vital, documented here through newly discovered archival materials.
Pairing these incredible 16mm films with new interviews from those who were there in the moment, Wharton's film is an essential, urgent document of a master artist working at the very height of his powers, and using those powers to break free from stagnation. The black and white photography gives the film a timeless quality, a quality of returning back to one's roots, back to the very beginning in hopes of launching forward into unknown waters. It may be a pinch long for those with little knowledge of Petty beyond the hits, but fans of his will find it hard to find a more textured and powerful portrait of the late artist.
3. Searchers
Setting COVID opposite a still seemingly bustling New York City, Searchers introduces viewers to a collection of New Yorkers of various ages, races, genders, classes and sexual orientations, all of whom share one desire: human connection. Through a series of interviews setting these people opposite the dating app interfaces they use, Velez stylistically engages viewers in stories about the most modern of human experiences. Over roughly 90 minutes, the film enters and leaves these lives as they go about finding whatever level of intimacy they desire, be it a potential spouse or something a bit less permanent.
What may sound like a relatively simplistic documentary is elevated not just by Velez's profound empathy for every person that crops up, but also the director's decidedly assured directorial hand. The overlaying of social media accounts, web browsers and dating apps seen throughout the film initially feels a pinch gimmicky, but as the film progresses these not-so-subtle flourishes become shockingly textured, ebb and flowing between coming across as freewheeling and at other moments almost clinical. People engage with one another on these apps with various degrees of depth, and Velez never judges one intent or the other, and while these are becoming searches that themselves are evading actual human connection through the screens these apps call home, Velez finds the charm in each and every one of these searchers.
2. North By Current
Continuing this documentary-heavy lineup is another incredible discovery. Directed by Angelo Madsen Minax, this rural Michigan-set documentary is an evocative, deeply felt almost essay-like work that tells the story of the director's rural hometown, a city seemingly destroyed by the ever-present opioid crisis. Driven by engrossing voice over, this profoundly personal work of empathy finds the director mining his hometown's history of drug addiction, economic regression and religious extremism, all while keeping a keen eye on his own family through the enveloping use of home movies.
This first-hand approach allows macro ideas to become shatteringly micro, turning a specific portrait of a specific American town into a breathless evocation for an entire class of Americans lost in the periphery. Taking its inspiration, if you will, from a singular familial tragedy, North By Current is one of the great slice of life portraits of the American rural class in years. A titanic work.
1. Daughter of a Lost Bird
Finally, closing out this preview is Daughter of a Lost Bird, and is arguably the festival's most formally entrancing work. Directed by Brooke Pepion Swaney, Lost Bird tells the story of Kendra Mylnechuk Potter, who after discovering that she was not just adopted by a white family but actually was born of Native parentage, decides to encounter this family history head on.
Serving as the narrative core for this emotionally captivating film, this personal story is simply a launching point for a larger conversation about a history of Native erasure done by the US government. Primarily focusing on the 1958 Indian Adoption Project, Lost Bird, is a gorgeously composed film, a film that shines a light not just on one woman's attempt to reconnect with her familial history but also of a nation who, for its entire history, has tried to completely snuff out an entire population of people. It's at moments infuriating and emotionally devastating, and stands as one of this year's AFI Docs highlights.