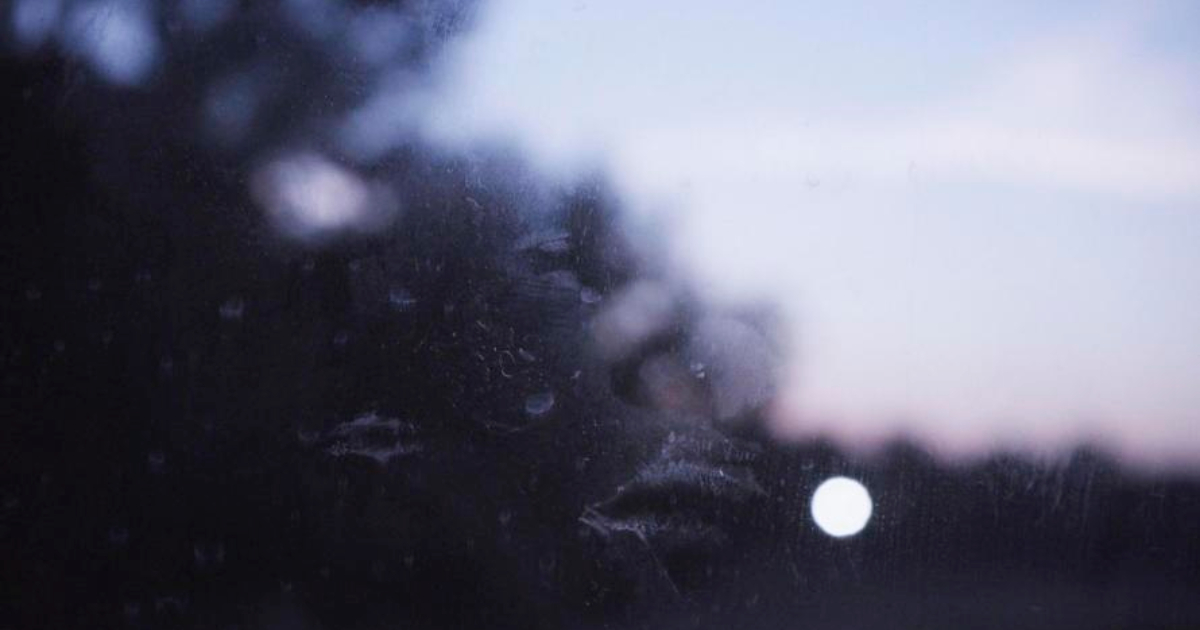 For now going on six years, The Film Society Of Lincoln Center has brought together the latest and greatest in boundary-pushing, experimental hybrid and non-fiction cinema. Collecting these films into an annual series known as Art of the Real, Lincoln Center sees the sixth edition of this incredible series launch this week, and with two world premieres, 10 North American premieres, six US premieres and two incredible retrospective series, Art of the Real 2019 is one of the very best slates yet in this illustrious series. But with so many films, where does one start, especially when these are of a lesser-known strain of filmmaking, even for the most studied cineaste. That's where we come in. Again we dove head first into the series to bring to you takes on five of the must-see films from the 2019 edition of Art Of The Real.
5. Last Night I Saw You Smiling
Starting off this year's preview is one of the festival's more "accessible" works. From director Kavich Neang comes Last Night I Saw You Smiling, a breathtaking and deeply moving portrait of a legendary housing complex in Phnom Penh. Only "accessible" in so far as the structure is relatively straight forward, Smiling is a fascinating anthropological document, looking at Phnom Penh's historic White Building and the history it's left behind. Throughout its existence, The White Building has gone from seeing its inhabitants ripped out of their homes by the Khmer Rouge in the mid '70s, only to see it filled back up with artists and other cultural figures. Neang's film comes with somber eyes, as the building's pending destruction turns the director onto the residents in order to paint a broad picture about the building and its broader context within Cambodian history. Neang's own family is among the roughly 500 that have had to relocate, giving the director a deeply felt sense of empathy towards each and every single subject within his film. It's a tender, quiet and intensely moving portrait of a nation as put together by the men and women who lived within it. More broadly, Neang's direction is profoundly humanist, finding the director as interested with the specifics of each of his subjects as much as he is the concept of shared memory and how one sets the story of their life with the objects the keep within the walls of their home. It's a relatively unassuming work stylistically, but through this static direction comes deep-felt, human truths about memory and history.
4. Film Catastrophe
And now, the film cinephiles won't be able to stop talking about. To most, the Costa Concordia cruise liner doesn't ring much of a bell. To some, it'll ring tragic bells, as in 2012 the massive cruise ship hit rocks and sank, ultimately taking the lives of 32 people. It's also the setting for one of director Jean-Luc Godard's most polarizing films, Film Socialisme. Now, cobbling together footage shot by members of the film's cast and those aboard the ship the fateful day it ran aground, director Paul Grivas crafts a mid-length masterwork, a document of a disaster and a document of a masterpiece. A mishmash of tones and atmospheres, Grivas' film is at its best when it leans into the almost surreal atmosphere that comes from the haunting crash footage. Pairing this harrowing story opposite rare and first-hand accounts of Godard at work, and Film Catastrophe is a powerful and unshakeable piece of non-fiction filmmaking. Godard's Socialisme was very much about the dying of a generation of capitalism, and many of those same themes are touched on throughout this mid-length documentary. The footage of Godard at work is absolutely essential, giving us a direct insight into his process and his style of literal direction, and the passenger-shot footage of the Concordia crashing is at parts thrilling, at other parts perversely funny. This is a real knotty picture and one that will hopefully find an audience, most likely in art galleries than the typical movie theater.
3. Swarm Season
The first US entry on this list, Swarm Season is the activist documentary as never seen before. The film comes from director Sarah J. Christman, and tells the story of Manu, a young Hawaiian girl and the world she inhabits. Between tending the colony of bees that her mother breeds and the protests that have made her father something of a figurehead of the local activist scene within her area, Swarm Season paints an impressively ambitious story in a brisk 85 minutes. Very much rooted in the tradition of modern sensory ethnographic films, Swarm Season is an opulent, almost Malickian documentary that takes a painterly eye to a story that spans time and space. Putting into contrast the science and faith of the world Manu lives within, this impressionistic documentary is a heavenly and entrancing look at the end of the world. The final set piece is an absolute gut punch, and Christman arrives to this crescendo with an assured and impressive balance of tone and mood. The nature footage is shot with a tenderness and a deeply felt connection to the beauty of the natural world, putting in stark contrast the beauty of the world around us and the consistent destruction of it. It's an intensely well-made film, finding something truly moving in between the worlds of NASA and indigenous cosmology.
2. While We Are Here
I hate cribbing things from press notes, but to describe this incredible documentary/fiction hybrid as anything other than an epistolary work would be a tough beat. Directed by Clarissa Campolina and Luis Pretti, this 75-minute tone poem tells the story of Lamis and Wilson, two star crossed lovers as their relationship goes from its beautiful beginning to its bitter conclusion. While living in New York the pair meet and fall in love, as told through the back and forth, epistolary-style voiceover. From a directing team that are, themselves, in love, While We Are Here is a rich and textured portrait of love and human connection through all of its stages, and as the scope widens to include more locations the film becomes something that more resembles a filmed diary. It feels, oddly enough, in dialogue with much of Latin American cinema, as its narrative style has some loose connections to a film like Araby, and its dreamlike style paired opposite a narrative as interested in love as it is its refraction through one's memories feels equally in keeping with this growing thread of world cinema. A captivating and deeply moving look at love remembered, While We Are Here is a nuanced and unshakably human fiction that feels right at home alongside the best boundary-pushing experimental films around, particularly with its keen eye towards prescient themes.
1. No Data Plan
Rounding out this year's list of must-see Art Of The Real entries is a film I can't stop raving about. No Data Plan is more or less a travelogue film, setting itself up as a journey from LA to New York by mass transit. Directed by Filipino-American director Miko Revereza, No Data Plan is shot over the span of one transcontinental Amtrak trip, and attempts to set against the American landscape the story of undocumented people and the existential terror they face as they try to simply make a better life for themselves and their family. This existential dread is a shroud over each and every scene, as much of the film is told within the confines of the train itself, and is only amplified by the stark, bleak photography and hauntingly intimate photography. From the opening title card, doom appears to be on the horizon, and this terror never once leaves the film, even when things seem to be freeing, such as the discovery of an affair our director's mother has been having with a younger man. As Revereza explores the train, the brutalist structure becomes something of a cage, turning his film into a claustrophobic rumination on space, paranoia and xenophobia, all set against the uncompromising American landscape. There's a beauty here, however, as through all of this nightmarish filmmaking comes a deeply human and humanist core, turning scenes like a ticket taker asking a passenger for identification into something as almost violent as it is incredibly tense. It's simply the document of the immigrant experience in 2019 America and is as essential a film as this series has seen come through its ranks in quite some time.