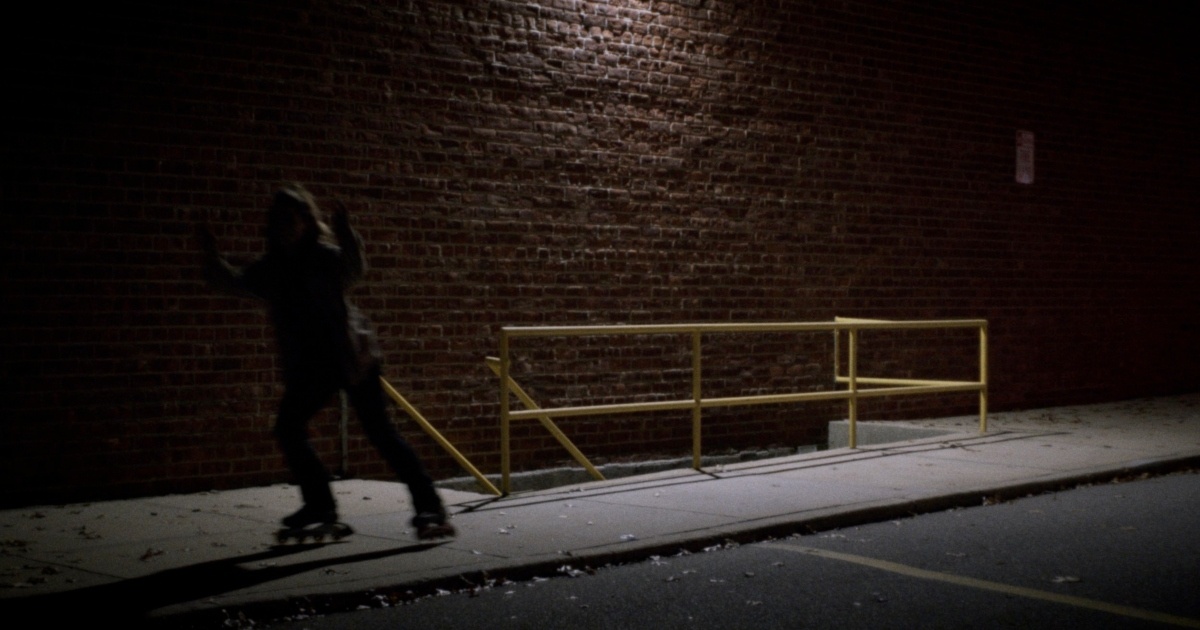 Since 2009, BAMcinemaFest has become one of New York's most exciting and progressively curated annual collections of independent cinema. Calling the BAM Rose Cinemas home for the last 13 years, the festival has become an engrossing and essential part of not just the New York independent scene, but with names like Bill and Turner Ross, Dan Sallitt and Rick Alverson calling this festival home in years past, it's become an integral part of the American independent cinema landscape writ large.
So what say we about the latest iteration? With the 2022 edition of this unsung gem of a film festival running June 23-30, the lineup features over a dozen feature length films and two separate shorts programs, all bringing to light some of the more compelling experiments in boundary-pushing American cinema you'll see this year. Here are some of the highlights from this year's lineup:
Actual People
From writer/director Kit Zauhar comes this thoughtful, strangely moving portrait of one young woman during her final week of college. This talkative, dryly comic neo-Mumblecore dramedy introduces viewers to Riley, a soon-to-be grad with just one week left before the rest of her life. And for Riley, as with any person facing a major moment in their lives, that "rest of her life" looks terrifyingly abstract and uncertain. Zauhar stars here as well, turning in a surprisingly kinetic performance, one of a woman on the verge of a nervous breakdown and has more likelihood of playing destroyer of worlds for those who come in contact with her. There's also refreshing texture to the narrative as well. While gauging everything through a specifically modern lens, the dialogue between generations here is, albeit on the nose and literal (that itself feels in its own way generational), singular and conversational. Surely destined to test the mileage of any moviegoer, Actual People is a impressively crafted rumination on a generation as mocked as they are lucky.
Nothing Lasts Forever
Jumping from neo-realist cinema to pure documentary, Nothing Lasts Forever is itself a singular piece of storytelling. Director Jason Kohn goes thriller on his viewers, thrusting his audience head first into a world of crime, fabrication and glamour. Ostensibly centering around one activist gemologist, the film tells the story of a world and an economy, that of diamonds, is on the brink of economic collapse. With labs beginning to flood the market with "fake" diamonds that are indistinguishable between those that are natural, markets are beginning to implode, with the question of value itself becoming an uneasy ground to tread. Kohn's film feels decidedly modern in its frigid, post-modernist cinematography and angular editing, only working to amplify the tension within the core of the narrative. At a pinch under 90 minutes, the editing here is rightly propulsive, never once losing the viewer despite having a vibrancy thats rare for documentary cinema, particularly that of the modern democratized market. This film is bound to be one of the year's more talked about non-fiction works due to both its true-crime story but muscular filmmaking and engrossing themes. One of a kind.
Happer's Comet
Speaking of one of a kind films, there's no single picture showing at this year's festival more fitting of that bill than Tyler Taormina's evocative, haunting rumination on suburbia Happer's Comet. Taormina may be familiar as the filmmaker behind the beloved and *brilliant* Ham On Rye, and with his latest he comes arguably as close as anyone has yet at getting at the very core of what has made the last 2.5 years utterly terrifying. Maybe a pinnacle of what will be known as pandemic cinema, Taormina's brazenly photographic cinematography jumps off the screen from frame one, felling more like a Gregory Crewdson photograph than a feature film. The 62-minute, dialogue-free descent into the Hell of isolation and modernity is a beautifully surrealist work, connecting these seemingly separate tales of dread through a ceaseless commitment to mood more than narrative. No two tales here are alike; with stories ranging from that of a woman resting on a couch to a man plucking his eyebrows, all brought into unison by an atmosphere of existential doom. Perfectly fitting of our specific point in time, this, through its use of timeless iconography, has best cemented this moment in history arguably better than any before.