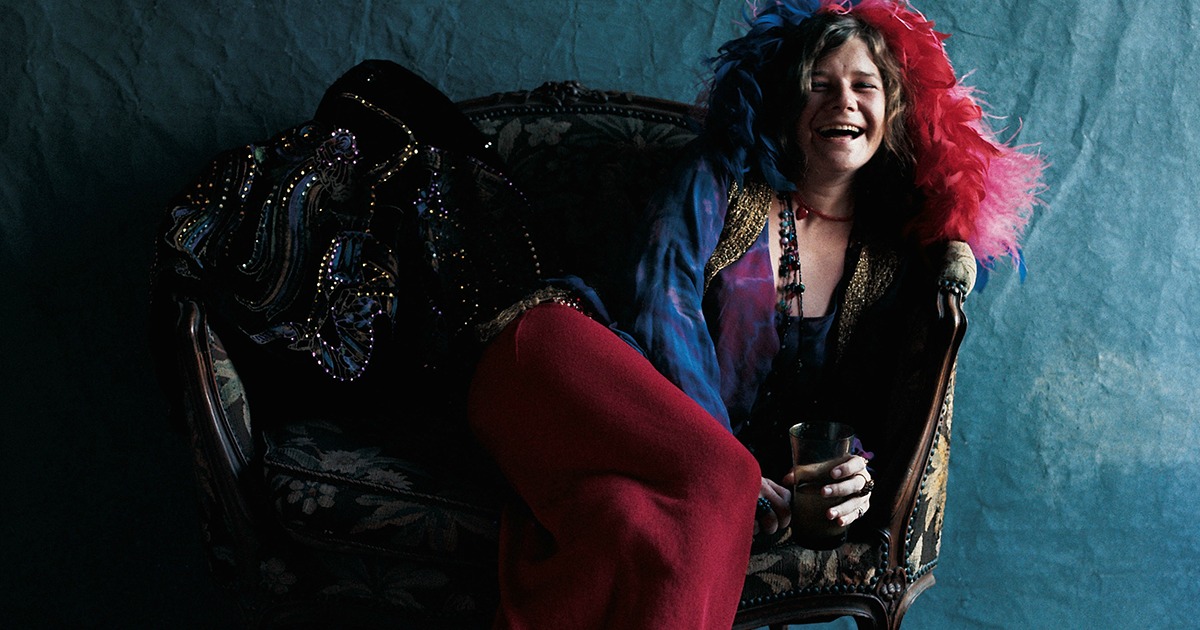 DOC NYC is running from Nov. 12-19
With 2015 nearly complete, and awards season in full swing, one would have to imagine that festival season has all but ended, with just a handful of Christmas Day releases waiting in the proverbial wings, fans champing at the bit to lay their eyes upon films from names like Quentin Tarantino and David O. Russell. However, if you're a fan of documentary cinema, the year's biggest festival is about to get underway.
In its sixth year, DOC NYC has become one of the biggest and arguably the most important non-fiction film festival, with its selections more often than not finding their fair share of awards season gold. Getting selected as part of their "short list" of 15 gives one great odds of finding a similar spot in the Oscar race, with each of the last two years giving us nine overlapping titles among the two lists of 15. And frankly, if this year's 15 is any insight, this Oscar race is about to be a great one. Among the 15 films selected here, which will be screening at this year's DOC NYC festival which begins Thursday, are The Black Panthers: Vanguard Of The Revolution, Seymour: An Introduction, Best Of Enemies and The Look Of Silence, all of which are just a few of 2015's brilliant non-fiction releases.
And what about the films from this festival lineup that many people still have yet to catch up with? With over 100 documentaries playing this year's festival, there is a documentary for each and every person with an interest in reading this post. From a visual essay about one of rock music's greatest tragic tales to a documentary about professional wrestling south of the border, DOC NYC 2015 is a hell of a way to cap off the 2015 festival circuit. And here are five films you'll want to keep an eye on during this year's week-long run.
*Head HERE for a full schedule*
---
5. Lucha Mexico
I might be a little biased, but few films I've had the pleasure of seeing from this year's DOC NYC lineup are as breathlessly enjoyable as this film. Looking at the world of professional wrestling in Mexico through the eyes of a handful of men (and women) who live and breath the business, Lucha Mexico is a far cry from the experimental sensory pieces or introspective biography documentaries that have become the hot features in the world of non-fiction cinema, but what it is is a delightful, and shockingly powerful, look at a world most people aren't familiar with. Looking primarily at a handful of members of the CMLL promotion, Lucha is an all encompassing look at not only the ins and outs of the lucha libre business, but what it means to the greater culture of Mexico. Ostensibly flesh and blood comic book characters, even more so than American professional wrestlers, these luchadores are icons in their native Mexico, garnering everything from loads of merchandise sales all the way to their own films. Delightfully energetic and a must-watch for wrestling fanatics, this is a universally engaging documentary that's as high speed as it is genuinely moving and intellectually engaging.
US Premiere
https://www.youtube.com/watch?v=ybJ53Goq6-w
---
4. Daddy Don't Go
Jumping from the world of Mexican pro-wrestling, this new film from director Emily Abt is arguably one of the year's most touching documentaries. While many films look at what it is like to be a single mother, disadvantaged fathers are rarely seen on screen, that is until this new documentary. Following the story of four young dads, Abt's film takes a hard and clear-eyed look at the pressures of being a low-income father in a world where men rarely gain major parental rights. With fatherless children nine times more likely to break a law than those in two parent households, Daddy looks at a system that is not only broken, but genuinely harming the same children that it has been built to protect. Abt's film is non-judgemental, instead it offers up four singular stories with a great deal of respect and tenderness given to each respective narrative. Be it a dad not able to control his emotions or a father who seems to keep shooting himself in his own foot by either lying to a judge or not keeping a job, each narrative has its peaks and valleys, with the peaks becoming nearly euphoric thanks to just how blunt each narrative's valleys were portrayed. It's an emotional piece of work, but it's one that had to be made and now needs to be seen.
World Premiere
---
3.Harold And Lillian: A Hollywood Love Story
From Oscar nominated documentarian Daniel Raim comes this new look at one of Hollywood's greatest and least talked about love affairs. While most cinematic romances that earn a documentary are about talent that primarily spends their time in front of the camera, this film looks at Harold and Lillian Michelson, two people whose cinematic import comes in their work "below the line." Harold a storyboard artist and Lillian a researcher, these two were called "the heart of Hollywood," working together on films ranging from The Apartment to Full Metal Jacket. It's a story of two deeply talent and profoundly important people who may not be household names in even the most schooled of film nerd circles, and with Raim's use of both archival footage and new interviews, this story is finally given the documentary treatment it so rightly deserves.
North American Premiere
https://www.youtube.com/watch?v=7RuCqsZhkLE
---
2.Motley's Law
A far cry from a tale of a Hollywood romance, this harrowing documentary is one of the year's most intriguing non-fiction works. From director Nicole Horanyi comes Motley's Law, a film about a woman whose story is almost too singular even for film goers to believe. The only Western lawyer with a license to practice in Afghanistan courts, Kimberley Motley is a mother and a wife who has a family stateside, but both a passion for money and also giving rights to those in a nation where they come far too rarely. There's a particularly profound segment where she negotiates a deal that was originally going to see a young girl no older than six get married to a man well over a decade her senior into something not only fitting of the debt owed but also giving the girl more freedom than she could have ever imagined in modern Afghanistan. Motley is a breathtaking subject who has little to no "filter," and a fire behind her eyes that will light any cinema screen on fire.
NYC Premiere
---
1. Janis: Little Girl Blue
Rounding out the list of films you need to see at this year's DOC NYC Festival is the latest film from master documentarian, Amy Berg. Janis tells the story of iconic rock star Janis Joplin, who has become an almost spiritual figure in the world of rock music, after she died from a heroin overdose in 1970. Just 27 years old, Joplin's legacy is one of tragedy as much as it is one of absolute artistic brilliance, both get their day in the spotlight thanks to Berg's brazenly blunt documentary. Blending archival footage with new interviews and even letters written by Joplin, given life by the brilliant singer Cat Power, Berg's film may seem structurally like many of this year's artist documentaries, but where a film like Listen To Me Marlon may be more introspective, this is a far more engaging film, a picture that perfectly encapsulates Joplin's vitality. She's an artist who still has yet to lose any weight in the hearts and minds of artists around the world, and this documentary perfectly shows the allure, and ultimately the tragedy, that has turned her into a martyr for an industry that will chew up and spit out even the toughest of souls.
NYC Premiere