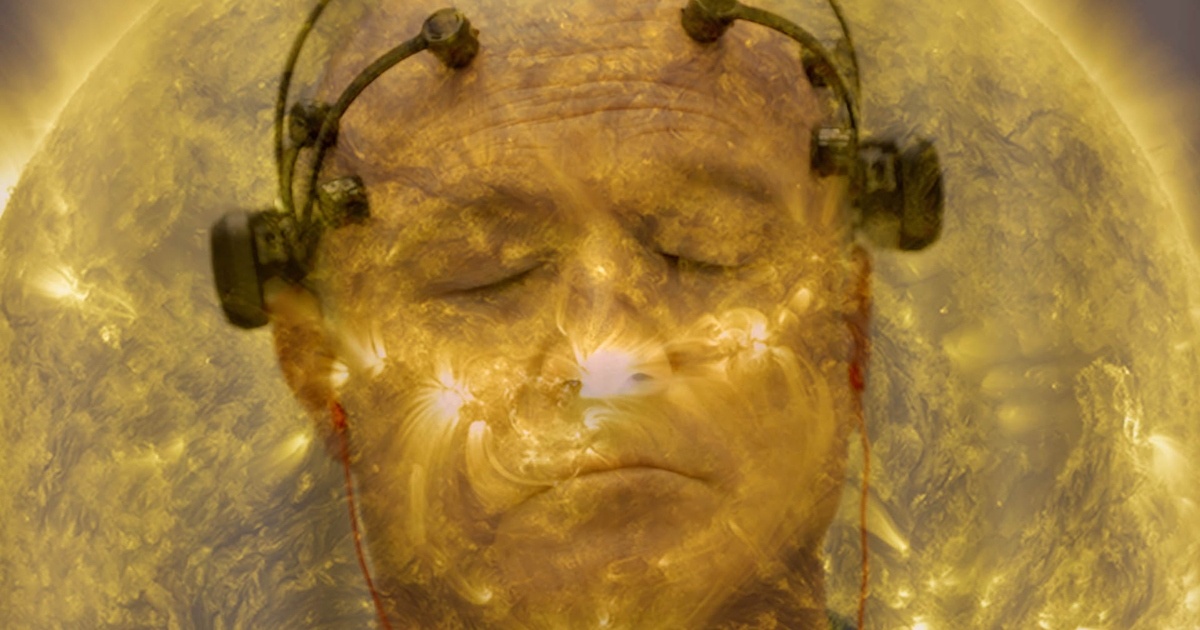 While Fall film festival season may have, for the most part, come to a close, one of the year's most fascinating documentary festivals is just about to kick off. DOC NYC is an annual cross section of the latest and greatest in non-fiction cinema, and with the 2021 edition coming in with 200+ films, it's one of the most dense festivals around. So where to begin? That's what we're here for. Here are some films from DOC NYC 2021 worth keeping an eye on.
First on the list is possibly the best film of 2021. Theo Anthony returns to screens with his sophomore feature film, the mind blowing and endlessly infuriating rumination on surveillance and policing, All Light, Everywhere. Taking a time and space-hopping approach to tell the larger story of how the camera has been weaponized, Anthony's chapter-book structure sends viewers careening from a warehouse producing tasers and body cameras, to the Baltimore Police Department being trained to use said cameras, all while comparing and contrasting these developments with historical concepts like the recontextualization of carrier pigeons in WWI as simply another evolutionary moment in the history of the violence brought on by cameras. This is all set up with startlingly provocative narration and a use of subtitles that, by the film's awe-inspiring epilogue, feels like a transmission from some otherworldly figure, a figure footnoting the last film made by a civilization out of control.
Power is born of perception. Perception is the key to complete power. Thus these body cameras, in all of their artificiality and subjectivity, are given a strange sense of objectivity by a police state needing them in order to maintain control over the community. But it doesn't have to be that way forever. Come the film's stunning epilogue, a different future is proposed, in the form of a film production class at a largely black school in Baltimore. Anthony proposes them as the original central focus of the film, but instead leaves them as a small symbol of hope, viewers watching as they brilliantly deconstruct the images that they want to bring to the screen. It's a potent conclusion to a film that posits that "the eye sees only what the mind is prepared to comprehend."
Next up are a pair of hotly anticipated music documentaries, both coming out of the increasingly exciting Music Box series released by HBO. Leading the way is the festival's opening night film, Listening To Kenny G, a from-the-horses-mouth style biodoc about the "Smooth Jazz" pioneer. Often the butt of jokes throughout his career, Kenny G gets the chance here to, more or less, set the proverbial record straight and rightly does so, while being set against interviews with fans and critics alike. Directed by the always-exciting Penny Lane, this is arguably the director's most straightforward work aesthetically (particularly compared to films like Our Nixon and Nuts!), but finds its import in its uncanny ability to balance both sides of the always hotly contested debate surrounding the artist's work. There are moments here that are utterly breathtaking, be it Kenny G's revelation that he doesn't really much care for jazz or the history of it, or the socio-political context of things like his controversial "duet" with Louie Armstrong. It's a fascinating, even-handed deconstruction of a legendary artists and a figure whose seemingly innocuous music has enraged entire generations of music fans.
This pairs opposite Jagged at DOC NYC this year, Alison Klayman's enthralling look at Alanis Morissette and the creation of her iconic 1995 album Jagged Little Pill. Klayman sits down with Morissette herself, as well as various critics and contemporaries, giving incredible context to one of the most popular and influential albums in the history of modern music. Driven by breathtaking archival footage, Jagged is not your typical rock documentary, with interview sequences broken up by heartstopping performance footage and lengthy sections of songs from the album. Less the type of film to ask "who is You Outta Know actually about" and more the type to ask "what does that question actually mean," Klayman's latest is part rock doc and part cultural deep dive, looking into an album made by a performer chewed up and spit out by a culture and that views women as little more than disposable.
Next up is a documentary of an entirely different breed. Hold Your Fire comes from director Stefan Forbes, and tells the story of four young Black Muslims who, in 1973, attempted to rob a sporting goods store in order to procure guns to protect their families from potential violence being threatened. What followed was the longest hostage siege in the history of New York City and is told with profound texture in this incredible, unshakable new documentary. Taking accounts from robbers, cops and even hostages involved, Hold Your Fire is a nuanced, deeply researched piece of scholarship that attempts to recontextualize this nearly 50 year old event as a portrait of a failed system in need of complete overhaul, even half a century later.
Next on the list we head into the world of television, and archival TV at that. In a brand new restoration, DOC NYC sees the premiere of an episode from legendary public TV documentary series The Energy War, from directors D.A. Pennebaker, Chris Hegedus and Pat Powell. Originally released in 1978, the episode in question is entitled "Filibuster," the second of three episodes comprising the five hour series. This specific episode looks at a now legendary eight-day filibuster that ultimately led to the passing by the Senate of a controversial energy bill that directly fought then President Carter's natural gas bill. This battle would be the central focus of the entire series, with this being the most combative, truly the narrative apex of the documentary. The new restoration is rich, embracing the fly-on-the-wall nature of the narrative and giving the viewer an almost claustrophobic view of beltway politics.
Closing out this list is one of the festival's most talked about World Premieres, Kurt Vonnegut: Unstuck in Time. From director Robert B. Weide, Unstuck in Time is a loving portrait of the legendary author Kurt Vonnegut, from the point of view of a man who knew him better than just about anyone. The first long form look into the life and work of Vonnegut, the film is a continuation of Weide's career-long passion in telling personal stories about cultural icons (be it Lenny Bruce or, integral to this story, The Marx Brothers), this time taking it to an all new, deeply personal level. The film blends archival footage with new interviews, and is structured not around some cliche chronology or blown out into something unapproachable for those unfamiliar with Vonnegut's work. Instead the film becomes a rich, if almost hagiographic, rumination on the documentary process, chronicling Weide's own journey trying to make a documentary about the author for decades. The film's not groundbreaking in form, but it's strange disconnection from tactile time is deeply rooted in Vonnegut's work, and in that way it does feel like some semblance of an odd, essential text regarding the work of the iconic scribe.