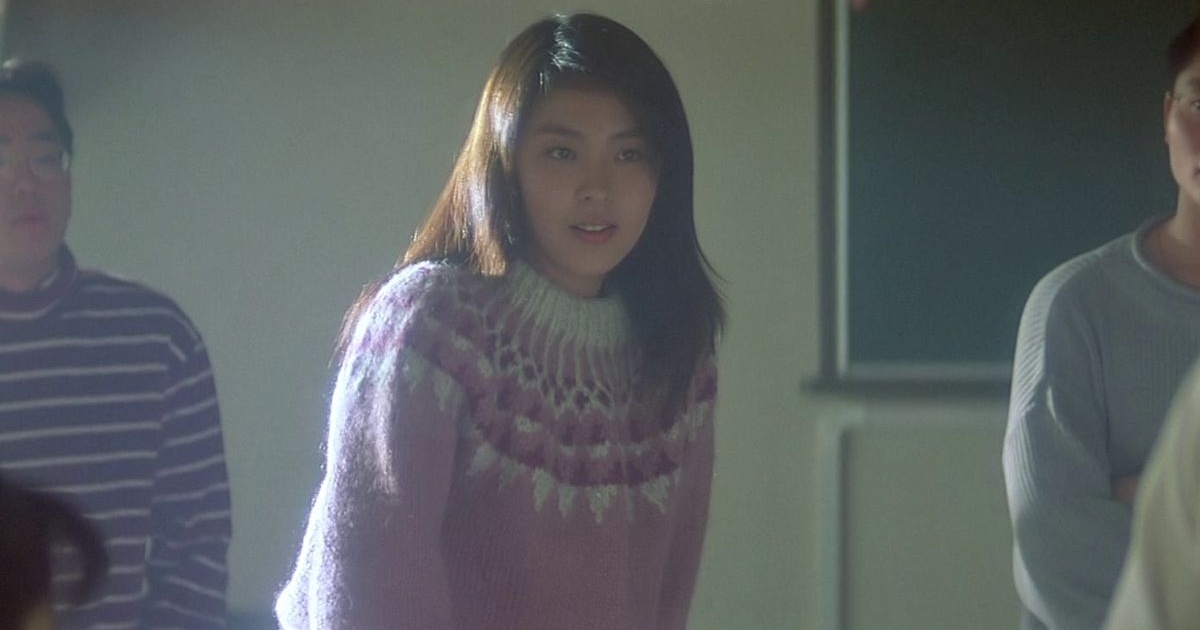 As the world continues to be ravaged by the COVID-19 pandemic, more and more film festivals are continuing the trend started in 2020 and running virtual festivals opposite some sparse in-person screenings. Giving a wider audience access to an increasing number of fascinating films from across the globe, these festivals are offering various types of viewing experiences, and we here at The CriterionCast are attempting to bring you the latest and the greatest from these festivals. And so begins a series highlighting some films from the ongoing Fantasia International Film Festival.
Starting off this final dispatch from Fantasia 2021 is our first foray into the world of their repertory sidebar "Fantasia Retro." Part of their Shunji Iwai retrospective, April Story marks one of the director's earliest masterpieces, and is possibly the discovery of the festival. Made in 1998, April Story is a quiet, briskly paced character study that introduces viewers to a young girl who, upon leaving the island of Hokkaido, finds life in Tokyo to be more than she bargained for.
At a hair under 70 minutes, the film is a hopelessly romantic rumination on loneliness and human connection. With an atmosphere and aesthetic that feels as fleeting as that first peak of sun on a spring morning, Iwai's film is fueled by a brazenly engrossing lead performance from Takako Matsu. Best known for roles in films such as Confessions, Matsu gives a textured and lived in performance despite not getting as much time on screen runtime wise. Largely a film about shyness, Matsu's performance is beautifully sincere and yet a pitch removed, giving the film a strangely ethereal energy. Pair that with the gobsmacking photography and intensely human moments like the simple act of hunting for an umbrella and you have one of the great films of the 1990s and a masterpiece just waiting to be discovered.
Next up we look at one of the festival's most anticipated films, Prisoners of the Ghostland. Few things are more "Fantasia" than the names Sion Sono and Nicolas Cage. Given a new chance at life by a political figure known as The Governor, a bank robber (Cage) is set free with the sole goal of bringing the politician's adopted granddaughter back to him. With potential freedom knocking at his door, Cage's Hero is thrown into a suit that's set to self-destruct in five days, unless he's able to complete this task, regardless of the copious amount of danger that lurks around each proverbial turn.
Ostensibly Sono's riff on the Western, Prisoners of The Ghostland is everything one could hope for from the wildly simpatico partnership if Sono and Cage. Both are exponentially more than the "crazy" tag that they're wrongly labeled with, with both churning out emotional, sincere and properly textured takes on a tried and true genre. Sono's direction is kinetic yet routinely thoughtful and inspired, and Cage's performance is heightened but feels of a piece with the universe he's living within. Cage is a performer who has become a punchline to most but once again proves here that there may not be a more fascinating screen presence, and with some ace production design and a killer Joe Trapanese score and you have what's sure to be one of the year's more talked about genre works. Think of it as an anime Fury Road.
Next up we're going to a film that's actually animated, and is one of the festival circuit's more hotly debated animated films. From director Dash Shaw comes Cryptozoo, a star-studded, profoundly surreal tale of a group of "cryptozookeepers" tasked with capturing the legendary, mythical, dream-eating Baku. Starring Lake Bell, Zoe Kazan, Michael Cera, Peter Stormare and Grace Zabriskie, among others, Cryptozoo evolves from hallucinatory animated fable into a strangely unsettling rumination on the relationship between man and nature.
The primary selling point here is the animation style. Shaw has become a beloved figure in animation circles, specifically for the artist's uncanny ability to craft dense and emotionally resonant stories that pair opposite an anachronistic, singular drawing style. With Jane Samborski directing the animation, Shaw is able to craft a provocative, thoughtful piece storytelling that ebbs and flows between the outright surreal and the brazenly tactile. With an emotional crescendo in the final act packing a genuinely unexpected punch, this is one of the rare pieces of "adult animation" that actually takes the form and runs with it.
Finally, rounding out this year's Fantasia coverage is another fantastic discovery. From director Mark O'Brien comes The Righteous, a new riff on the occult horror genre, and a riff not quite like anything we've seen before. O'Brien writes, directs and stars here as a stranger who enters the life of a former priest, who had left the church with the hopes of starting a family. Saying much more would give away a narrative full of twists and turns, manifesting in a film that packs a powerful punch both intellectually and emotionally.
The performances here steal the show, however. O'Brien is top notch as the catalyst for the narrative drama, turning in a performance that is as quietly unhinged as it is strangely measured and nuanced. Henry Czerny is the film's lead, himself turning in an equally textured performance as the troubled former man of the cloth looking to simply live a life that can assure him a place in paradise one day. Ostensibly a film about the battle between faith and trauma, The Righteous is a fascinating (and ultimately apocalyptic) look at the thin line between living a life of faith and protecting one's family despite what the good book may say. Truly a one of a kind picture.