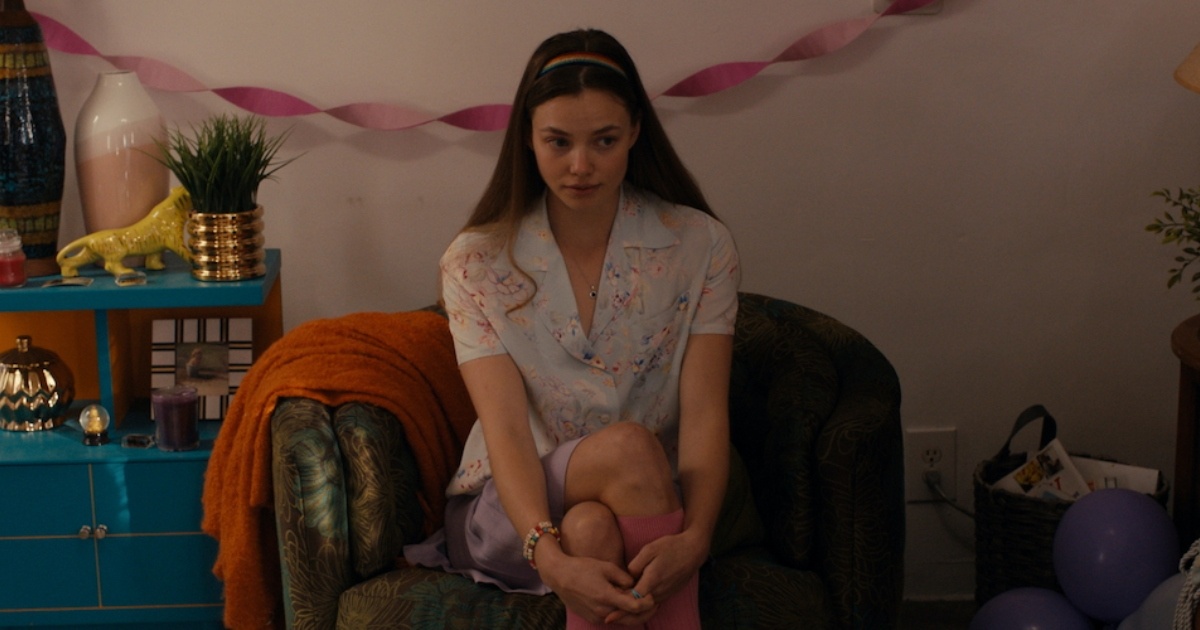 An annual haven for the latest and greatest in genre cinema, The Fantasia International Film Festival has begun, and through (maybe even after) the festival's final day on August 3, 2022, we at The CriterionCast will be bringing you a series of dispatches, covering the various films that we've seen throughout the festival's lengthy run. Here are a few highlights from the last few days of the festival:
Starting off this fourth and final dispatch from Fantasia 2022 is one of the few films at this year's festival that's currently in theaters here stateside. The return to big screens for director Lena Dunham, Sharp Stick sees the Tiny Furniture helmer some twelve years older and with a collection of television projects behind her, taking to the world of youthful sexual awakening for the tale of Sarah Jo. A young, 26-year-old virgin, Sarah Jo begins the film as little more than a naïve babysitter living at home with her mom and social media "influencer" sister (played wonderfully by Jennifer Jason Leigh and Taylour Paige respectively), only to spark a burgeoning relationship with the father of one of the children she watches. Kristine Froseth and Jon Bernthal star as the seemingly star-crossed lovers of sorts, both of whom give incredible performances here in this startlingly nuanced character study.
As frequently uncomfortable as it is strangely sweet, Sharp Stick is bound to be a controversial return to theaters for Dunham, who herself seems to be a lightning rod for conversation. The performances here are universally superb, particularly those from Froseth and Bernthal, who have both magnetic chemistry together, especially in the early stages of their romance. Froseth has an inherent innocence to her look here that elevates the archness of the sexuality here, at making the proceedings both charming and strangely unsettling in equal measure. That's not to say Bernthal's Josh is much more mature. With his real estate magnate of a wife constantly on the go and on edge, Bernthal's Josh seems to be permanently stuck in some weird pre-adulthood stage, making him both a perfect partner for Sarah Jo's growing sexuality and also a really good father to his son Zach, a special-needs child who has Down syndrome. It's a textured and nuance relationship with two textured and nuanced performances.
Dunham also proves to be at the height of her powers here. A clear leap forward from Tiny Furniture, Sharp Stick is a propulsive piece of fiction storytelling, ebbing and flowing between the charming and confrontational with absolute ease. With the introduction of porn and a subsequent fascination with a porn star played by a brilliant Scott Speedman, the film finds itself even more clearly in conversation with an entire mode of coming-of-age films often mainlined by young boys too horny for their own good. Taking the female perspective, and the inherent feeling of bodily horror therein, the film evolves into a densely layered proto-fairy tale that will be one of 2022's most hotly talked about pictures.
Next up is one of the festival's great action films. The Killer comes from director Choi Jae-hun, and stars Jang Hyuk as Eui-kang, a retired assassin forced to head back into that world after the girl he's babysitting (Yoon-ji, as played by K-pop star Anne) becomes the target of a human trafficking ring. Based on the novel The Child Who Deserves To Die by Bang Jin-ho, The Killer is a thrilling, briskly paced actioner that's high on body count and even higher on filmmaking energy.
Seemingly in conversation with many modern, Western action films like Taken, The Killer is less a clone of a certain strain of modern action cinema and more a kinetic evolution therein. The action here is lavishly choreographed, and Jae-hun has an uncanny knack for dynamic camerawork that adds immediacy to the narrative without drawing too much attention to itself. It's not without its over-the-top moments, but Jang Hyuk's quiet, measured performance really holds the film together. It's a performance deeply rooted in a very specific Eastwoodian, "Man With No Name" type vengeful angel of death, but his face is so compelling that you're simply incapable of turning away. Very good film that will be a hit with genre fans once it sees the light of day outside of festivals.
Finally, closing out the CriterionCast coverage of Fantasia 2022 is an anime that will hopefully also find an audience when it hits theaters. Entitled Goodbye, Don Glees!, the film comes from GKIDS (so yes, you'll eventually get to see it), and follows three friends Roma, Toto and Drop (who call themselves the titular Don Glees), as they go from simple teens messing around town to being blamed for a forest fire that ravaged a local area. From writer/director Atsuko Ishizuka, the film is a fascinating, beautifully animated coming-of-age story that is as full of teenage energy as it is regret and melancholy.
At just 95 minutes, the film is a briskly paced coming-of-age tale, and one that makes the absolute most of its rural setting. The animation here is often times awe-inspiring, pairing brilliantly opposite the films nuanced and textured story that's as comedic as it is strangely reflective. Direction here is as wonderfully evocative as its screenplay, with each performance adding its own texture to the proceedings. It's not a groundbreaking work by any means, but watching as these three young men attempt to clear their names amidst a backdrop of their lives starting to separate turns the film into a startlingly poignant rumination on a moment in everyone's lives where the future holds boundless possibilities but all you can do is mourn the loss of the present.